If you're looking for a bustling and energetic city to visit with a group, think Charlotte. This rapidly growing city, with nearly a million residents, offers world class sports, arts and entertainment, museums and galleries, and amazing cuisine. There's something to satisfy everyone here. It's a big city, though, so you don't try to want to try to handle the transportation on your own. With a charter bus rental from US Coachways, you can relax with friends and family while we navigate traffic, consult the GPS and worry about parking.
What Do I Need to Know about a Charter Bus Outing to Charlotte?
Here are just a few of the reasons why US Coachways is the preferred charter bus provider for groups nationwide?
Who is US Coachways?
US Coachways has been a leader and innovator in the charter bus industry for more than 30 years, providing effectively and timely ground transportation solutions for an extensive range of events, including business, school, family, church and special excursions. With access to thousands of charter bus vendors nationwide, US Coachways helps businesses, groups and group leaders take the stress and uncertainty out of travel.
How do I book a US Coachways charter bus trip to Charlotte?
We recommend that you start with our convenient online cost calculator. You'll be able to look at different options, get a free estimate of costs and even make a reservation, if you're ready to set things in motion. Of course, you can always call 1-855-287-2427 and speak with one of our courteous and experienced customer service professionals.
How early do we need to reserve a US Coachways charter bus to Charlotte?
As with most things, the earlier you start the reservation process, the more choices we'll typically have to get you where you want to go. We've been doing this for more than three decades, though—in just about any situation, we can set up an entire outing with little notice.
What will it cost to take a US Coachways charter bus rental to Charlotte?
Because of the flexibility a charter bus rental offers, there is no fixed price for a trip. The total cost will vary, based a variety of factors, including when you want to travel, how many people you plan to take with, how long you'll be on the road, how often you'll stop, and whether you'll need any special services or features. Use our online cost calculator to get a good estimate of the overall price of a trip.
Are there different types of buses available for our trip to Charlotte?
Yes. Because we understand the key role the right bus can play in the success of any outing, we'll work hard to find the ideal coach for your group and your trip. If you are visiting Charlotte with a small-to-medium-sized group, we recommend the minibus, with seating for 24 to 35 passengers and plenty of room for all your things. For larger groups, the full-sized charter bus is a great fit, seating up 57 passengers. Multiple bus rentals are always an option.
What standard and extra features can we expect on a charter bus rental to Charlotte?
All of the charter coaches provided by US Coachways (other than some school buses) are equipped with plush high-back bucket seats, climate control, an outstanding sound system, and plenty of storage space. You can also add a number of amenities (for an extra fee), including Wifi, electrical outlets, DVD players and monitors, leather seats, hardwood floors and P.A. systems. We can also secure ADA-compliant coaches upon request.
Where will you pick us up and drop us off?
Because we work with with thousands of charter bus service providers in rural and urban communities throughout the country, we can customarily pick you up and drop you off at a location that's convenient for you and your group.
Can we bring alcohol on a charter bus rental trip to Charlotte?
Yes, US Coachways allows the consumption of alcohol on a charter bus, provided you have obtained our approval before your trip begins. We require that you comply with any applicable laws as you travel. Furthermore, your driver will always have the absolute right, at his or her sole discretion, to suspend or terminate alcohol consumption at any time for any reason.
Are there minimum age requirements to rent a charter bus to Charlotte?
Yes. You must be at least 21 years of age to enter into a charter bus rental agreement. We regularly book trips for high school and college groups but require that an adult sign the charter bus rental contract.
Why Choose US Coachways for Your Charter Bus Rental?
Here are just a few of the reasons why US Coachways is the preferred charter bus provider for groups nationwide?
Special Offers
We offer discounts to special travelers—We reward healthcare workers, military personnel, non-profit organizations and seniors with additional discounts on charter bus rentals. To learn more, check out our specials page
We make your safety our number one priority
We choose not to do business with vendors who have current major safety violations. We also require strict compliance with "time on the road" and vehicle maintenance regulations
Your trip can truly be "one of a kind"
Because of our experience and longstanding relationships in the charter bus rental business, we can typically work with you to book the excursion of your dreams, and can make last minute or real-time changes without difficulty
You'll get unparalleled customer service
Here's why we have more than 2,000 positive reviews online--full-service dispatch 24/7; unparalleled logistical support; your own dedicated project management team; and access to our online Trip Management Portal
See Everything Charlotte Has to Offer in Comfort and Luxury
Charlotte is a vibrant and growing community, offering something for just about everyone:
The NASCAR Hall of Fame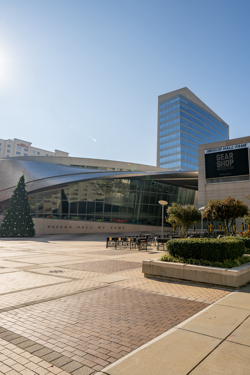 A tribute to the drivers, crew chiefs, owners, broadcasters and others who have made NASCAR one of the most popular sports in the U.S. and around the world. Among the many artifacts—the car that brought Richard Petty 27 wins in 1967
The Mint Museums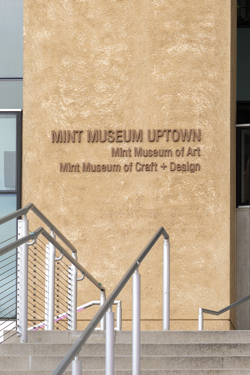 These two museums showcase design and art from around the world, with thousands of works, spanning from ancient Chinese ceramics to 18th century European paintings to Modern American sculpture and pottery
Discovery Place Science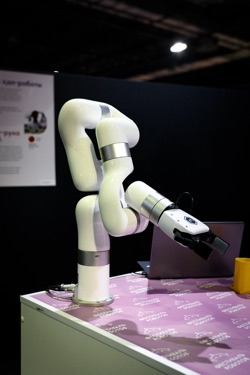 A "hands-on" science museum, this facility includes a two-story urban rainforest, a variety of live animals native to North Carolina, an aquarium and an IMAX Dome Theater (the largest in North Carolina)
Bechtler Museum of Modern Art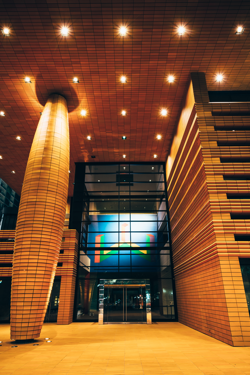 The Bechtler offers nearly 40,000 square feet of exhibit space devoted entirely to art from the mid-20th century to the present. Representative artists include European, British and American painters, sculptors and others
The Charlotte Motor Speedway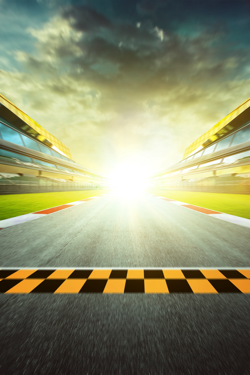 Built in 1959, this iconic track has hosted many of the most prestigious events on the NASCAR circuit. There's also the Morrison Motorcar Museum, just north of the of the Speedway, where you can see more than 50 race cars
Daniel Stowe Botanical Garden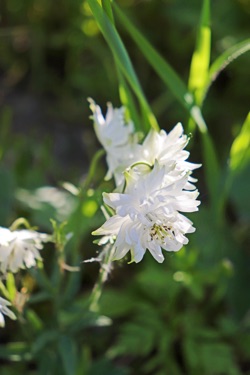 Built on the site where famed French botanist Andre Michaux walked more than 225 years ago, the garden features nearly 400 acres of woodlands, meadows and lakefront property, including a renowned Orchid Conservatory
The Billy Graham Library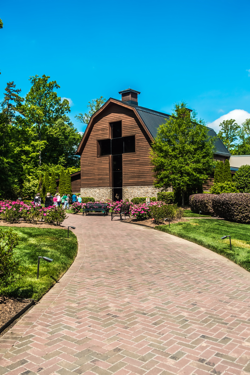 This 40,000 square foot library pays tribute to the life and legacy of evangelist Billy Graham, who was raised on a farm nearby. The museum includes artifacts, pictures, videos and presentations from Graham's lifelong ministry
Levine Museum of the New South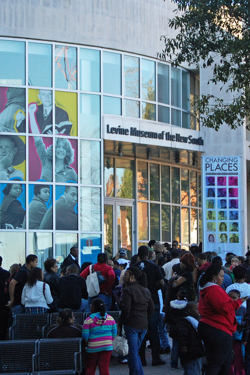 This museum focuses on the ways life changed in North Carolina and along the Piedmont after the American Civil War. Exhibits include a cotton mill and house, a civil rights lunch counter and a one-room tenant farmer's shack
Choose a Charter for Any Outing to Charlotte
With a charter bus, you'll have everything you want—comfort, safety, reliability, convenience—at a great price:
Is a charter bus a good option for a business trip?
Absolutely. A charter bus will help you maximize your efficiencies. You can schedule events more effectively, as you'll all travel together. You can also multitask, holding meetings as you travel.
Should I book a charter bus for a special event?
Certainly! On a charter bus, you can attend a game, a concert or a play in comfort and convenience. You'll be with fellow fans, and you'll have your own designated driver, so you can join in all the fun.
How about a charter bus for a school event?
A charter bus gives you exactly what you need when traveling with students—safety and accountability. You won't have young drivers on the roads, and you'll find it easier to keep track of everyone.
Can a charter bus help with trips to public gatherings?
With large public events, such as rallies, marches, or parades, it can often be hard to find parking close by. With a charter bus, you won't have to walk blocks or even miles to get to the heart of the action.
Visit Charlotte's Neighborhoods with Ease—on a Charter Bus
Charlotte has some really cool communities, easily accessible in the comfort of a charter bus:
NoDa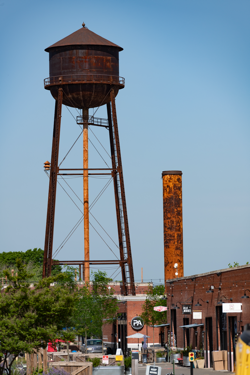 The North Davidson community in Charlotte draws immediate attention for its colorful murals, but it also draws visitors to its eclectic boutiques, craft breweries and eateries, many of which are housed in restored factory buildings.
South End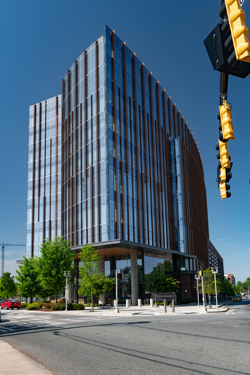 Once the industrial base of Charlotte, home to flour and cotton mills, South End has undergone an amazing transformation, emerging as a mecca for microbreweries, galleries and trendy restaurants.
Dilworth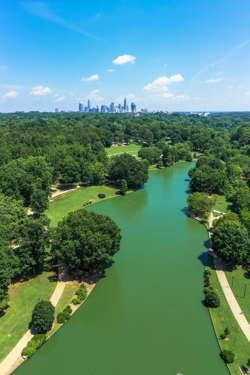 One of the city's oldest neighborhoods, with tree-lined avenues, historic homes and mom-and-pop cafes and restaurants, Dilworth also boasts Freedom Park, nearly 100 acres that includes nature trails, a lake and a museum.
Southpark
For everything upscale, come to Southpark. The mall houses some of the top retailers in the world, and you'll find a number of outdoor malls and plazas with sidewalk cafes and even live music.
Come to Charlotte for One of These Fun Events
You can have a unique adventure in Charlotte any time of the year—there's always something fun happening:
A race at the Charlotte Motor Speedway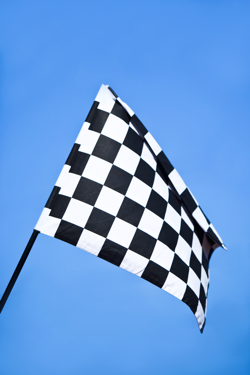 You'll have three opportunities to hear those engines roar…the Coca-Cola 600 in the spring, the Bank of America Royal 400 in the fall, and the NASCAR All-Star Open in May
The Brewers and Music Festival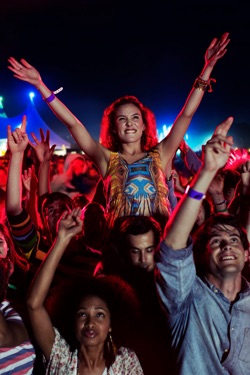 The North Carolina Brewers and Music Festival, held in May, offers attendees craft beer samples from more than 40 breweries across the state, as well as live music from local musicians
Tuck Fest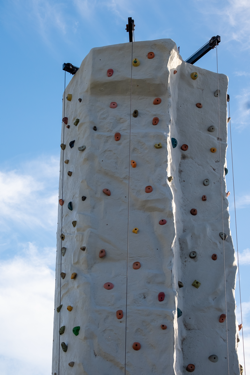 A four-day festival held at the U.S. National Whitewater Center in April, this free festival includes live demonstrations as well as competition in a range of outdoor sports, from biking and running to kayaking and rock climbing
Taste of Charlotte
Visit Charlotte in June and take in this three-day culinary festival, where more than 100 local restaurants serve up their best eats. There's also live music, beer and wine tents and cooking demonstrations from professional chefs
Festival in the Park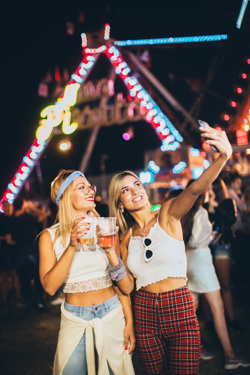 A celebration of both the visual and the performing arts, this fall event brings in big band music, arts and crafts, and a wide range of food booths. It's been a tradition in Charlotte for more than half a century
Carolina Balloonfest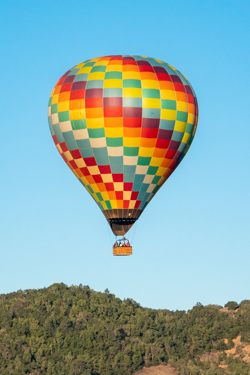 The second-longest consecutively held hot air balloon extravaganza in the United States, Balloonfest offers a great way to enjoy a crisp fall afternoon. You can even go for a tethered ride in one of the hot air crafts
The Carolina Renaissance Festival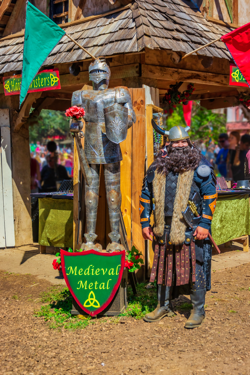 Break out your breeches and doublets and get ready to down a flagon or two. There'll be jousting matches, jester performances, and plenty of authentic grub, including fish and chips, Scotch eggs and turkey legs
The Thanksgiving Day Parade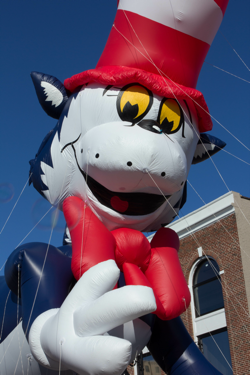 It's the largest Thanksgiving Day parade in the American Southeast, lining the city's streets with more than 100,000 spectators every year. Look for dozens of floats, marching banks and lots of large balloons
Book Your Charter Bus Outing to Charlotte Today
Charlotte is a great city for a group excursion, but it can be a lot of work if you try to navigate its streets by yourself. With a charter bus rental from US Coachways, you won't have to watch the clock, check your GPS or look for parking. We'll make it easy for you, so you can relax with everyone else.
To get a complimentary quote on a charter bus rental to Charlotte, go to our easy-to-use online cost calculator. For more information about the full range of services we provide, or to ask any questions about charter bus rentals, call 1-855-287-2427 to speak with one of our travel consultants.
We Book More than 20,000 Charter Bus Trips Every Year!