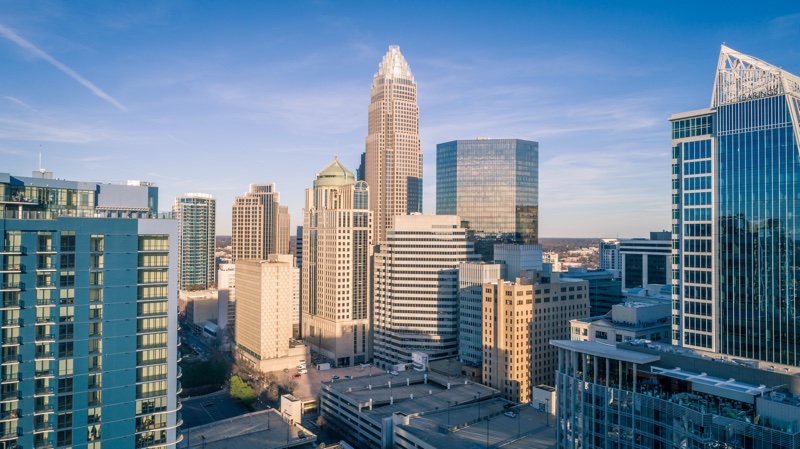 Charlotte, North Carolina
Travel to the Queen City in Comfort, Luxury and Safety
The second largest city in the southeastern United States (and moving up fast), Charlotte, North Carolina is a place you'll never forget—the history, the championship sports, the arts and culture, great food and craft beverages. More than 200 years ago, Lord Cornwallis called it a "veritable nest of hornets," and that level of activity still persists today. Charlotte is a town that's perpetually in motion—don't make your trip there more work by trying to handle all the details by yourself. With a charter bus rental from US Coachways, you can relax with everyone else while we handle all the details.
The US Coachways Advantage
At US Coachways, we are always striving to find new ways to improve your charter bus experience. When you book a coach with us, you'll get:
The best logistical support in the charter bus industry—We specialize in charter bus trips with complex logistics. We'll pay close attention to all your logistical needs, from the selection of the right bus to the determination of routes and pick-up/drop-off times and locations. We will also use the Bus Route Analysis system to obtain real-time information about traffic conditions, including construction, roadblocks and accidents.
Comprehensive dispatch services 24/7, with the ability to manage multiple locations simultaneously.
Access to our online Trip Management Portal, where you can view invoices and itineraries from all your trips, make payments, request changes to your itinerary and track your reservation from a mobile or desktop device.
Your own, dedicated project management team, with a single point of contact, ready and able to help you at any time.
The flexibility to make last-minute or real-time changes to your travel schedule. We are also known for our ability to successfully book entire trips on short notice.
Highly competitive pricing—We set up, on average, more than $55 million in annual charter bus outings. That gives us the vendor loyalty and local market knowledge to consistently help our customers get more for their money.
We are also GSA (General Services Administration) approved to provide charter bus services to the United States government, including the armed forces.
At US Coachways, we are the largest charter bus rental company in America. For more than 35 years, we've provided effective solutions to groups and group leaders, bringing people and events together. We have long-term relationships with charter bus and minibus vendors across the country, helping ensure that you'll have choices and will find the bus that's just right for you. We're consistently recognized for our expertise with short notice bookings, and with trips involving complex logistics. We give top priority to safety and reliability, setting up more than 25,000 trips annually with our intuitive, high-speed reservation platform. For a free quote on the cost of a charter bus rental to Charlotte, go to our convenient online Cost Calculator. To learn more about the full range of services available from US Coachways, call 1-855-287-2427 and talk with a dedicated luxury travel consultant.
There's Much to See and Do in and around Charlotte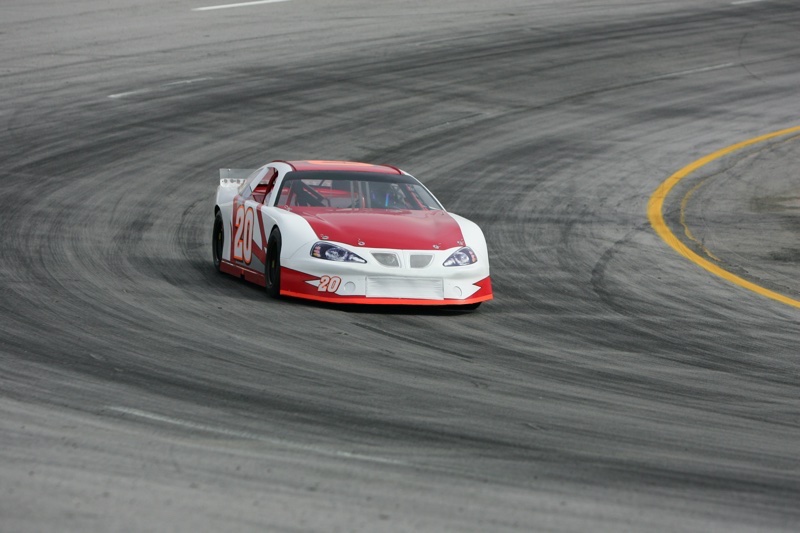 Charlotte Motor Speedway
Historical attractions

— Charlotte was the last capital of the confederacy (though unofficially) and it wasn't in the path of Sherman's march, so many plantations and other historic sites and buildings have survived, such as the Rosedale Plantation and the Latta Plantation. The city's Fourth Ward offers a step back in time to the Victorian life of the late 1800s. You can also visit the President James K. Polk State Historic Site, in nearby Pineville (less than 15 miles away). Another popular historic site is the Billy Graham Library and Museum, built in the style of a dairy barn as an homage to the famed evangelist's childhood.

World-class sports

— One of the fastest growing metro areas in the nation, Charlotte offers something for sports enthusiasts year-round. The city now fields a franchise in two of the four major sports: the Panthers of the NFL and the NBA's Hornets. It's home to the NASCAR Hall of Fame, but also the Charlotte Motor Speedway, where the Coca-Cola 600 is run every Memorial Day weekend. The Speedway also hosts the NASCAR All-Star Race and the Bank of America Roval 400.

Great eating and ways to quench your thirst

— Though Charlotte is a truly cosmopolitan culinary experience, with more than 60 different ethnic cuisines available, you can't come here without trying soul food and Southern specialties. The barbeque here is legendary, slow-smoked and served with the signature mustard-based Carolina sauce. Enjoy pulled chicken, pork, beef brisket and turkey, with all the classic sides, from cornbread and coleslaw to baked beans and mac and cheese. Stop by one of the city's many soul food spots for fried pickles or okra, collard greens, fried chicken or fish and sweet potato pie. Charlotte also has a huge fleet of food trucks, offering everything from burgers and baked goods to barbeque and burritos. You can wash it all down at one of the city's 30+ local breweries, or take the Nightly Spirits Ghost Tour, a one-mile walk that takes you to a number of the city's haunted pubs. There are also a number of wineries just a short drive from the city.

Endless shopping

— If you can imagine it, you'll find it in Charlotte—boutiques, malls, world-class retailers, artisan shops, specialty stores, and antique dealers. For those who prefer the one-stop shopping experience, there are three huge malls—SouthPark, Northlake and Carolina Place—where you'll find mostly upscale retailers. Visit Phillips Place in the summer—it's a European-style outdoor shopping complex with local and international boutique stores. Atherton Mill and Market, developed in a former grain mill, has some of the city's most popular shops and eateries. For great bargains on well-known brands, visit Charlotte Premium Outlets or Concord Mills.

A thriving arts and culture scene

— Take in some mid-20th century masterpieces at the Bechtler Museum of Modern Art or celebrate African-American art at the Harvey B. Gantt. The Charlotte Symphony performs at the Blumenthal Performing Arts Center, while Opera Charlotte stages productions at the Belk and the Knight theaters, in the heart of Charlotte. You can catch big name bands and stars in stadium and arena venues like the Spectrum Center and Bank of America Stadium, or take in a more intimate show at one of the dozens of smaller live music venues in the city. Charlotte also offers plenty of live theatrical performances, from the Duke Energy Theater and the Warehouse Performing Arts Center to Actor's Theatre of Charlotte.
Choose Charter for Any Trip to Charlotte
Let Us Help You Find the Ideal Coach for Your Trip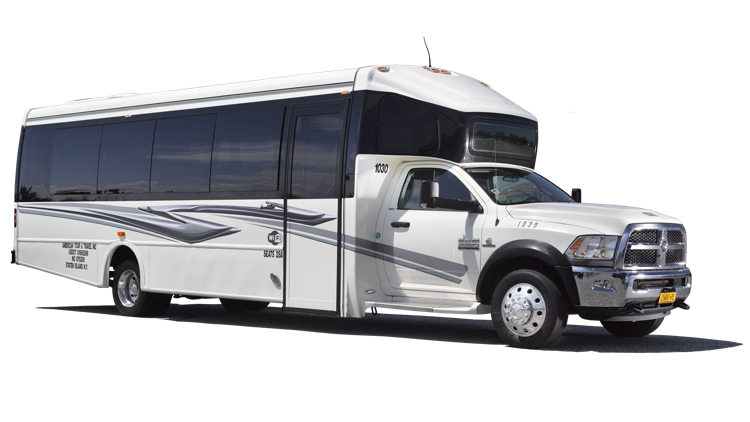 You won't find a mode of transportation that's as well-suited for group travel as a charter bus. But you want to make certain you have the right coach for your group and your trip.
At US Coachways, we'll take the time to learn the specifics of your event—the number of people attending, how long you'll be traveling, what you'll need to bring or take home, and any other special needs. Then we'll go to our carefully cultivated network of approved charter bus service providers to find the coach that best meets your needs.
If you're headed to Charlotte with a smaller group, the mini-bus is a great fit, with a number of models that seat anywhere from 24 to 35 comfortably. For larger groups, we recommend the full-sized charter bus, which accommodates up to 57 passengers and offers an on-board restroom. You can bring as many people as you want, though—multiple bus rentals are always an option. We can usually get ADA-compliant buses, too.
With the exception of some school buses, all charter buses have certain amenities as standard features, including climate control, high-back bucket seats, a great sound system and plenty of storage space. Wifi, charging ports and electrical outlets, public address systems, DVD players and monitors, hardwood floors and leather seats may also be available for an additional charge. Check with your booking agent.
Your Customer Bill of Rights with US Coachways
We are committed to providing a customer experience that meets or exceeds your expectations. When you book a charter bus with us, you'll have the right to:
Upfront pricing

— We will disclose all potential fees in writing at the point-of-sale. Those fees will be included in the terms and conditions of your contract. Because we provide charter buses on a first-come, first- served basis, prices may change based on availability. If your contract price increases after the agreement has been signed, we will inform you of the increase and you will have the right to cancel the contract without being assessed any cancellation fee. This right of cancellation does not apply, however, when the cost increases result from changes that you have made to your itinerary.
   

A professional driver

—We require that all our affiliate bus companies' drivers be properly licensed and comply with all federal and state guidelines for driving and safety skills. In addition, we require that your driver exercise the highest levels of professional courtesy at all times and have a thorough knowledge of your travel schedule. If your driver fails to meet any of the above standards, we ask that you immediately notify US Coachways so that we can conduct a thorough investigation of any incident. If our investigation confirms your assertions, US Coachways will refund 5% of the cost of your charter, up to a maximum of $500.
 

Protection from cancellation

—We will offer you the opportunity to purchase "charter cancellation protection" to potentially defray costs in the event of cancellation of the charter bus agreement.

Protection from closure due to a "state of emergency" or weather condition

—If a venue on your travel schedule closes because of a state-of-emergency, US Coachways will limit any associated cancellation fees to $500 per vehicle, provided the cancellation was out of your control. Cancellation fees assessed because of weather conditions may be applied as a discount on subsequent travel with US Coachways.

Properly functioning amenities

—You have the right to fully functioning amenities throughout your trip. If any amenity on your charter bus malfunctions, including heat or air conditioning, restroom facilities, Wifi, radio, television, ADA Lifts and PA system, US Coachways shall either remedy the problem or secure a replacement bus, if possible. In addition, you have the right to a refund of up to 5% of the total charter cost for each day an amenity was not functioning, up to 20% of the total charter cost.

To expect us to pick you up on time

—US Coachways has a 30-minute-grace-period for your initial pickup. If we are more than 30 minutes late with the initial pickup, we will refund 5% of the total cost of the charter. We will also refund an additional 5% of the total cost of the charter for any additional 30 minute delay in your initial pickup, up to a maximum of 20% of the total cost of the charter.
Make Your Charter Bus Reservations for Charlotte Today
At US Coachways, we bring more than 35 years of experience to individuals, businesses, groups and group leaders nationwide. Go to our convenient online Cost Calculator to get a free estimate on the cost of a charter bus rental to Charlotte. To learn more about the full range of services we provide, or to ask any questions about charter bus rentals, call 1-855-287-2427 and ask to speak with an experienced luxury travel consultant.