Your Guide to a Charter Bus Trip to the Rock and Roll Capital of the World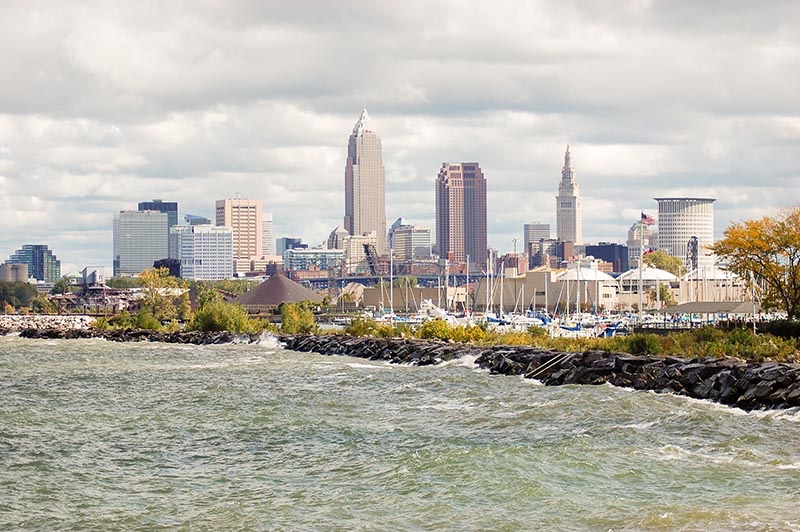 If you're looking for an affordable city that offers something for just about everyone, think Cleveland. Sprawling along the southern shores of Lake Erie, Cleveland boasts great museums, world-class sports, authentic ethnic food and shopping, craft breweries and a thriving arts community. Though it's a city of neighborhoods, you'll still need motor vehicle transportation to truly appreciate all it has to offer. The best way to do that—in the comfort and luxury of a charter bus from US Coachways.
A Charter Bus Rental—Hands Down the Best Way to Visit Cleveland
You know there are a lot of fun things to do in Cleveland, so you've planned a group trip there. Your biggest concern—how you'll get there and back and how you'll get around town while you're there. Transportation is key to a successful group outing—if there are hassles getting around, people may forget all the great things you did. Here's why you want to travel by charter bus:
It's safe and secure

— You'll have an experienced professional at the wheel at all times. In addition, the limited access to your bus means you won't have unwelcome guests. You and your personal items will be safe and secure.

It's the most flexible way to travel

— With a charter bus, you travel when you want, go where you want, see what you want and leave when you are ready. You won't have to follow someone else's itinerary. In many instances, you can even make last minute or real-time changes to your travel plans.

You can count on charter buses

— Did you know that more than 800,000 air travelers will arrive late somewhere today? That happens every day in the airline industry, but not with a charter bus. Your driver has the tools and technology to anticipate potential traffic problems and find alternate routes. Furthermore, because of our access to a vast nationwide fleet of vehicles, we can usually find a replacement vehicle without significantly affecting your schedule.

Everyone gets to relax on a charter bus

— On a charter bus, no one will have to check a map, look for parking or watch the clock. Your driver will handle those details. You won't have concerns about missed connections or lost luggage. You'll ride on the same coach at all times, and your bags will travel with you. You can leave your phone on as well—there's no "bus mode" setting. Charter buses don't have TSA security checkpoints, either, so you won't have to take your shoes off, empty your pockets or toss your shampoo.

You'll ride in comfort and luxury

— Charter buses have wide seats and more leg room than other modes of transportation. There's no middle seat, so you won't be bumping elbows with fellow passengers. The aisles are spacious and it's never a problem to get up and walk about.

Charter buses are cost-effective

— Because you share many of the expenses of travel with fellow passengers, charter buses tend to be more reasonably priced than other types of transportation. You'll have more dollars to enjoy your time in Cleveland.

You can benefit from the use of the HOV (high occupancy vehicle) lanes

— If you've ever been to Cleveland, you know that's a good thing.

Charter buses let you travel green

— When you put a group of people on a charter bus, it reduces the number of private vehicles on the roads, resulting in fewer emissions. Here's how US Coachways impacted the environment.
At US Coachways, we have been industry leaders in the charter bus rental business for more than three decades. Go to our online Cost Calculator to get a free estimate on the cost of an excursion to Cleveland. Call us at 1-855-287-2427 to speak to an experienced customer service representative.
There's a Lot to Do in Cleveland
Your biggest challenge in Cleveland? It just might be choosing from the many different attractions: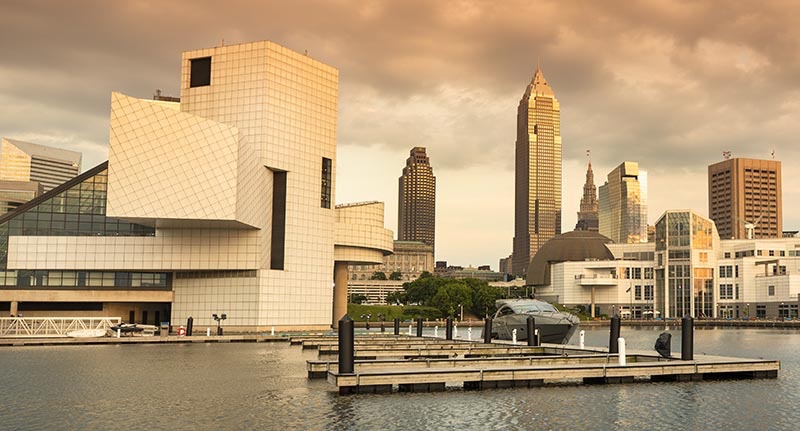 The museums

— Of course, there's the Rock and Roll Hall of Fame and Museum, where you can spend days learning about the unique history of this American invention. But that's just the tip of the proverbial iceberg for culture aficionados in Cleveland. The Cleveland Museum of Natural History features, among its more than 4 million artifacts, the skeletal remains of "Lucy," an ancient hominid. There's also a recently constructed planetarium. The nearby Cleveland Museum of Art, opened more than a century ago, is known internationally for its extensive collection of Egyptian and Asian works of art. Fans of pop culture won't want to miss A Christmas Story House, where the yuletide classic was filmed. It's open year-round for tours and overnight stays.

The sports venues

— Though the local franchises have met with mixed success, the fans are among the most passionate on the planet and the games here are full-tilt spectator events/parties. Though the Indians play at what is now known as "Progressive Field," it was christened Jacobs Field back in 1995 and is still affectionately referred to as "the Jake" by locals. It's a bit smaller than many other major league parks, but you always feel like you're part of the roaring crowd. The Browns play at FirstEnergy Stadium, along the shoreline—the tailgate parties can run all weekend when the team is in town. The recent success of the Cavs has led many hometown fans to dub the city "Believeland." Cleveland also has a storied history with professional golf, with a number of PGA sanctioned courses in the vicinity.

The neighborhoods

— First settled in the late 1700s, Cleveland developed and remains a city of neighborhoods. Among the most popular is Little Italy, where you can dine at restaurants where the menus and most of the conversations are in Italian. Originally settled by stonemasons and other artisans from the old country, Little Italy features narrow cobblestone streets, historic churches, amazing eateries (Johnny's has been a local legend for more than half a century) and bakeries offering warm bread and delicious pastries. Other fascinating neighborhoods include Shaker Square (the oldest shopping district in the state of Ohio), Collinwood (the heart of the city's arts community), West Park (for a wee taste of Ireland) and the Flats, where Cleveland's nightlife thrives.

The food

— Though Cleveland is very much a part of the heartland, it's also a very European-influenced ethnically diverse town. Burgers are big here and come with just about anything you could imagine—green chilis, peanut butter, teriyaki pineapple. But imagine just about any type of Eastern European fare—pierogies, bratwurst, corned beef, gyros, kielbasa, schnitzel, strudel—it's all here aplenty. As a general rule, it's all homemade and fresh, too.
Choose Charter for Any Trip to Cleveland
The many great features and benefits of a charter bus make it ideal for any excursion to this great city on the southern shores of Lake Erie:
We'll Help You Find the Ideal Bus for Your Group
You know that a charter bus is the best way to get to, around and back home from Cleveland. But to ensure that your trip is a success, you want to take the time to secure the right bus for your participants, one that offers enough room for everyone to be comfortable without any wasted space.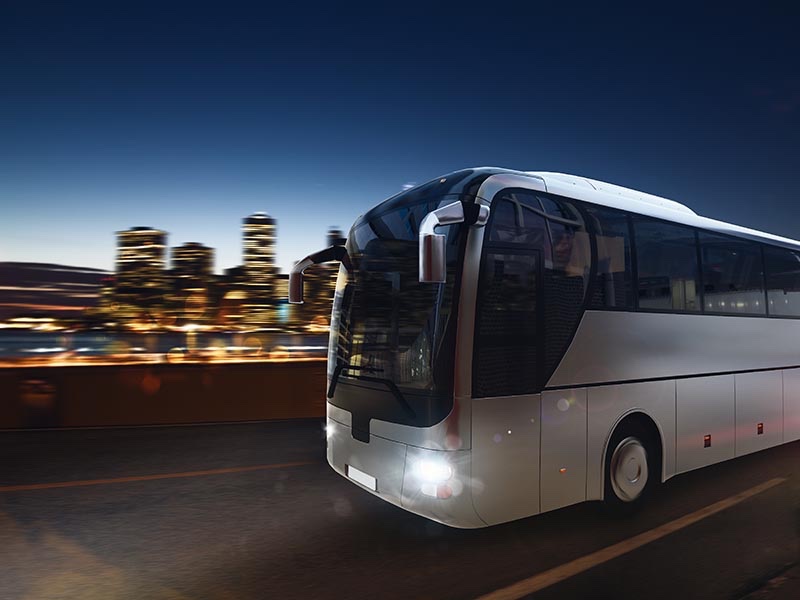 At US Coachways, we'll look at all your needs—how many people will be traveling, what you'll be bringing, and how long you'll be on the road. Then we'll work closely with our nationwide network of charter bus vendors to find the coach that's right for you.
If you're going to Cleveland with a mid-sized group, you'll ride in style on a mini-bus. It seats 24 to 35 and has copious space for all your personal items. For larger groups, the full-sized bus is an excellent choice, with accommodations for up to 57 passengers. You can always rent multiple buses, so size is never a problem.
With most charter buses, certain modern amenities are standard, including Wifi, DVD and CD players, stereo and PA systems, and charging stations for your devices. Other conveniences, including on-board bathrooms, are available on some coaches. Check with your booking agent to learn your options.
Make Your Cleveland Charter Bus Reservations Today!
At US Coachways, we bring more than 30 years of experience in the charter bus rental industry to groups and group leaders across the United States. For a free quote on a charter bus trip to Cleveland, Ohio, check out our easy-to-use online Cost Calculator. For answers to your questions about group transportation or to learn more about the ways we can help you, call 1-855-287-2427 to speak with an experienced customer service agent.