Come to Ohio's Largest City in Comfort and Convenience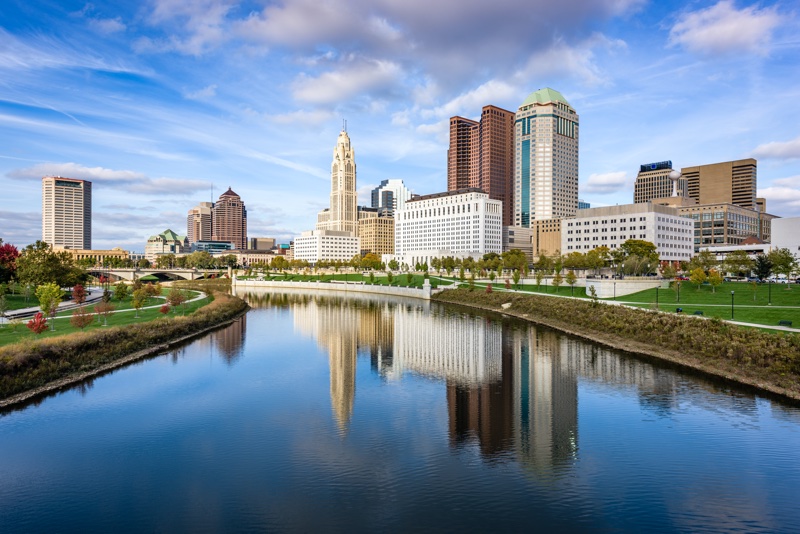 Columbus, Ohio
It may be a well-kept secret in other parts of the country, but in Ohio everyone knows that Columbus is a great and thriving city. In fact, according to the United States Census in 2018, it ranks 4th among the fastest growing cities in the nation, and for good reason. You'll find some of the best restaurants anywhere here. You can enjoy live music and theatre almost any night, and the Columbus Museum of Art has world-class masterpieces. Make your trip to CBUS less stressful with a charter bus from US Coachways.
The Benefits of Booking with US Coachways
We are the nation's largest charter bus rental business, booking more than 25,000 trips every year. For nearly four decades, we've brought people and events together, always placing a premium on safety and reliability. We've built a reputation with customers and across the industry for our particular expertise with short-notice bookings and travel requiring complicated logistics. We've set up and maintained an extensive nationwide network of hand-selected charter bus service providers, so that you have on-demand access to a wide range of charge coaches in cities across the country.
To get a free estimate on the cost of a charter bus outing to Columbus, go to our convenient online Cost Calculator. To book a trip, use our fast-connect, intuitive online reservation system, live chat us or call 1-855-287-2427 to talk with a luxury travel consultant. We'll answer any questions you have about charter bus rentals.
The Great Things to See and Do in Columbus

Scioto River with Columbus, Ohio skyline
You'll be hard-pressed to choose from all the fun attractions in Columbus:
A thriving arts community

— Columbus boasts the nation's largest resident theater company—Shadowbox Live! Actors' Theatre of Columbus puts on performances of Shakespeare in German Village every summer. Broadway Across America sponsors live productions of touring musicals at three different venues—the Ohio Theatre, the Palace Theatre and the Southern Theatre. The recently renovated Lincoln Theatre, as well as the King Arts Complex, also offer a wide range of cultural events.

The city offers a number of large concert venues for popular music, from the Mershon Auditorium and the Newport Music Hall to the Jerome Schottenstein Center and the Nationwide Arena. With the Columbus Symphony Orchestra, BalletMet Columbus, the ProMusica Chamber Orchestra, Opera Columbus and the Columbus Jazz Orchestra, you'll rarely be without the opportunity to enjoy some great music.

Cutting edge cuisine

— Columbus has built a reputation in recent years as a foodie mecca. That's no big surprise, as some of the nation's top franchises—Arby's, Wendy's, Buffalo Wild Wings and Bob Evans—all got their start here. The city's culinary landscape has changed significantly, though, in the last couple decades, with fast food giving way to innovative and experimental cuisine. You can still head over to German Village and get allthe wurst you want—the legendary Schmidt's Sausage Haus serves some of the best. If you're looking for great ethnic eats, stop by the North Market, where you can get authentic Vietnamese, Polish, Middle Eastern and other fare.

Much of the explosion in the Columbus culinary scene has been tied to the city's burgeoning food truck culture. The city boasts more than 60 different mobile eateries, offering everything from burgers and BBQ to a $100 grilled cheese sandwich (it's served with imported cheese and caviar). Visit Columbus in the late summer and do some food-truck hopping at the annual Columbus Food Truck Fest.

Your choice of great beverages

— In Columbus, there's both an ale trail and a coffee trail. The beer culture in CBUS is centuries old, carried over from the old world by German and Eastern European immigrants. The city has more than 50 craft breweries now, putting it in the top ten across the nation for "microbrewery density." That's really just a fancy way of saying you won't have to go far to enjoy a lot of beer options. The same is true for really good coffee. With more than 20 craft coffee shops, Columbus is a caffeine lover's paradise.

Unique shopping districts

— Columbus has a number of malls with high-end, world-class retailers—check out The Mall at Tuttle Crossing or Polaris Fashion Place. Its real appeal, though, for shoppers can be found in its neighborhoods. Visit the Short North Arts District for galleries, boutiques and one-of-a-kind purveyors of perfumes, clothing, art and house wares. Go to German Village and peruse the Book Loft, an entire city block with 32 rooms full of reading materials. Other popular shopping districts include Worthington, Grandview and the downtown area.

Something you can only do in Columbus

— The city's Topiary Park is truly one of a kind. You'll find a wide range of ornamental shrubs carved into recognized shapes, including one that replicates the famed Seurat painting A Sunday Afternoon on the Isle of La Grand Jatte. The Seurat topiary has more than 50 human figures, boats, dogs and other animals.
The US Coachways Advantage
At US Coachways, we know that our customers are the lifeblood of our business. To ensure that you have a great customer experience, we
Give top priority to your safety

We require all employees to stay current with Department of Transportation (DOT) rules, regulations and directives about safety, and to complete all DOT training in a timely manner
All automotive techs or mechanics who work on the buses we use must have received the Blue Seal of Excellence from the National Institute for Automobile Safety
The buses we use must all be subjected to a comprehensive inspection, with a detailed set of checks and balances to earn the US Coachways "Gold Seal of Approval"
All buses must employ Carrier411, the leading carrier monitoring service, to ensure compliance with DOT and other safety requirements

We provide you with options

We have the most extensive network of charter bus vendors of any company in the industry, ensuring you of an unmatched fleet of on-demand vehicles
Our relationships with charter bus service providers across the country ensure that you always have highly competitive pricing
Our access to more than 5,000 vehicles in over 100 cities makes it easy for us to book an entire trip with short notice

We put technology to work for you

We offer Wifi, SmartDrive, two-way radios, flat screen televisions, USB ports and on-board video monitoring to enhance your experience
Your bus will be equipped with Bus Route Analysis, a system that allows your driver to obtain real-time data on traffic patterns and road conditions, so that alternate travel plans can be made, if necessary
Our state-of-the-art online Trip Management Portal lets you get a quote, make a reservation, request a trip change, make a payment or track reservations, all from a desktop or a mobile device
A Charter Bus Makes Any Trip Better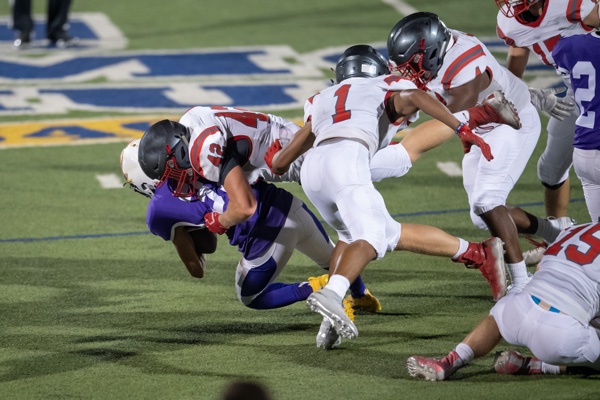 The dependability, safety, flexibility, comfort, affordability and convenience of a charter bus make it a smart decision for any type of event, including:
Business and corporate outings

— Annual meetings, training sessions, seminars, workshops, conventions, conferences, sales meetings, employee volunteer projects, team-building exercises, golf outings, picnics and company parties

School travel

— Club and class trips, cultural events, band and orchestra festivals or concerts, student volunteer work, fraternity and sorority outings, prom and graduation after-parties, fan and athlete travel to athletic competition

Family gatherings — Weddings, rehearsal dinners, engagement parties, reunions, bar and bat mitzvahs, birthday and anniversary celebrations, retirement parties, graduations and even family holidays

Church ministries

— Mission trips, local volunteer efforts, praise meetings or gatherings, choir tours, adult and youth fellowship opportunities, faith-based conventions and conferences, church camp sessions

Senior citizen and elder travel

— Shopping excursions, casino events, museums and historical attractions, plays and concerts, fall color tours

Special events

— Touring theatrical productions, stadium and arena concerts, bowl games and championships, professional and college sports, marches and parades, food and cultural festivals, motor car races, public rallies
Our Commitment at US Coachways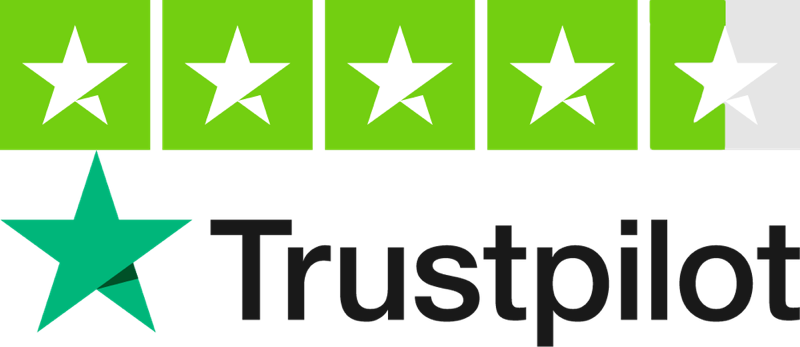 At US Coachways, we are always looking for better ways to serve you. When you book an outing with us, you'll get:
The best logistical support in the business

— From the selection of the right bus to the determination of optimal times and locations for dropping off and picking up participants, we'll carefully attend to all the details. We'll also monitor roadway conditions, looking for accidents, construction or other roadblocks, so that we can take necessary measures to get you to your destination in a timely manner.

The use of our online Trip Management Portal

, where you can peruse invoices, itineraries and other information from all your US Coachways trips in one place. The portal also lets you make reservations, request a quote, modify an itinerary, make a payment or track a reservation on a mobile or desktop device.

Your own, dedicated project management team

, with a single point of contact, ready and able to respond to your concerns throughout your trip

Comprehensive dispatch services

, 24 hours a day, seven days a week, with the ability to monitor and manage multiple sites simultaneously

The flexibility

to make last-minute or real-time changes to your itinerary, or to book an entire trip with short notice

The benefit of our purchasing power

— Because we book, on average, more than $55 million in charter bus trips every year, we have the vendor loyalty and local knowledge to get consistently competitive pricing.
We are also GSA (General Services Administration) approved to provide charter bus services to the United States government and its entities, including the armed forces.
The Right Bus Makes a Big Difference
You'll be thankful that you chose a charter bus for your trip to Columbus, but you want to take the extra time to make certain you have the ideal coach for your group and your trip. At US Coachways, we'll listen closely to learn the specific details of your adventure—how many people you expect, how far you'll be traveling, any unique items you'll want to bring or take home, and other special needs of your participants. Then we'll reach out to our vast network of charter bus vendors nationwide to locate the bus that best meets your needs.
If you're visiting Columbus with a large group, you'll definitely want the full-sized charter bus, with seating for up to 57 and bathrooms on-board. For smaller groups, the mini-bus is ideal, with a number of models seating anywhere from 24 to 35. Multiple bus rentals are always available and ADA-compliant coaches can be booked.
With the exception of some school buses, all charter coaches come with climate control, high-back bucket seats, a great stereo and plenty of storage room. Additional amenities, including Wifi, leather seats, hardwood floors, electrical outlets and USB ports, DVD players and monitors, and public address systems, can be added for an extra charge. Check with your booking agent.
Make Your Charter Bus Reservation to Columbus Today!
At US Coachways, we have provided effective ground transportation solutions to individuals, businesses, groups and group leaders throughout the country for more than 35 years. To learn the potential cost of a charter bus excursion to Columbus, go to our user-friendly online Cost Calculator. We'll send a quote within minutes. To learn more about our services or to get answers to any questions about charter bus rentals, live chat us or call 1-855-287-2427 to speak with an experienced luxury travel consultant.
We Book More than 25,000 Charter Bus Trips Every Year!
Ask Us about Our Price Match Guarantee!