When you think of Indianapolis, it's natural for your thoughts to turn immediately to car racing. After all, the Indy 500 is the world's largest spectator event. But there's much more to great city in the nation's heartland—world-class art museums, outstanding culinary options, live music and theater, and the home of the nation's 23rd president.
Indianapolis is a big and bustling city, though. Taking a group here can be a challenge if you're trying to handle everything on your own. There's a better way--with a charter bus from US Coachways, you can enjoy the city while we handle all the details.
Everything You Need to Know about Charter Bus Rentals
If you've never experienced the luxury and comfort of a charter bus, here are some things you'll want to know:
Who is US Coachways?
US Coachways has been an innovator and leader in the charter bus industry for more than three decades, providing safe, affordable and flexible ground transportation solutions to groups, group leaders and businesses nationwide.
How do I book a US Coachways charter bus trip to Indianapolis?
It couldn't be easier—simply go to our state-of-the-art online cost calculator to get a free estimate and initiate the process or call 1-855-287-2427 to work directly with one of our experienced travel consultants.
How much lead time do I need to set up US Coachways charter bus outing to Indianapolis?
The earlier you start the process, the more options you'll have. Not to worry, though…we have the knowledge, experience and resources to book an entire excursion with little notice.
What is the cost for a charter bus rental to Indianapolis?
The cost of any charter bus trip varies, based on when you'll be traveling, how long you'll be gone, the type of coach you book, and whether you need any special amenities. Check out our online cost calculator for a free estimate.
Will you pick us up at a convenient location?
Absolutely. Because we work with charter bus vendors across the country, in urban and rural communities, we can always arrange for pickup and drop-off near you.
Will we have options when choosing a bus?
Yes. We know how critical the right coach can be to the success of an outing and will work closely with you to find the perfect bus for your group and your trip. For small-to-midsized groups, the minibus is a great fit, with ample storage space and accommodations for 24 to 35 passengers. For larger groups, we recommend a full-sized bus, with seating for to 57 people. See our fleet page for all your options.
What amenities will we have on the charter bus?
Most US Coachways charter bus rentals (except for some school bus rentals) are equipped with high-back bucket seats, climate control, an outstanding sound system and plenty of space for storage. Other features, such as Wifi, DVD players, charging ports for your devices, P.A. systems, hardwood floors and leather seats are available for an extra charge. We can also provide ADA-compliant buses.
Are we allowed to bring alcohol on the charter bus?
Yes. US Coachways permits consumption of alcoholic beverages on a charter bus trip, provided you have notified us in advance and your request has been approved. Your driver will always have the right to terminate or suspend alcohol consumption at any time for any reason, and you must obey any local laws where your bus travels.
Are there any age restrictions for renting a charter bus from US Coachways?
We require that you be at least 21 years of age to enter into a charter bus rental contract. We book trips for high school or college group, but ask that the rental agreement be signed by a legal adult.
Oh, the Places You'll Go on a US Coachways Charter Bus
With a charter bus rental, you can relax and enjoy these exciting attractions in Indianapolis:
The Indianapolis Motor Speedway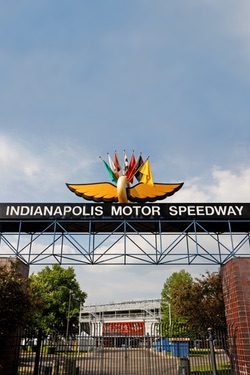 Home to the Indy 500 and the Verizon 200, it's the largest sports venue in the world, and annually draws more fans than any other event. The museum, with artifacts from more than a century of racing, is open year round.
The Indianapolis Museum of Art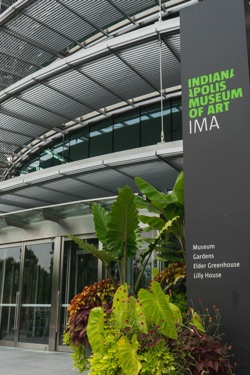 Located on 152 acres at Newfields, the IMA houses more than 50,000 works in its permanent collection, including Asian ceramics and bronzes, works by Paul Gauguin and an extensive collection of contemporary paintings and other art.
The Children's Museum of Indianapolis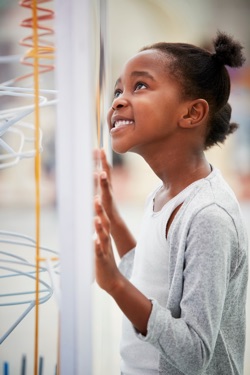 You can't miss this one-of-a-kind museum, with life-sized dinosaurs gracing the buildings. There's a real steam locomotive, a carousel and a huge glass sculpture in the nearly 500,000 square feet of space here.
The Eiteljorg Museum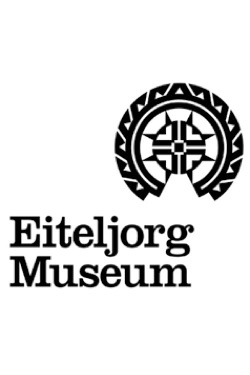 Founded by philanthropist Harrison Eiteljorg, this museum boasts one of the most impressive collections of American native and western art in the world, with bronzes from Remington and Russell, and paintings from Georgia O'Keeffe.
The Indianapolis Zoo
With nearly 4,000 animals from over 300 different species, as well as an aquarium and a botanical garden, the Indianapolis Zoo has biomes of oceans, forests, deserts and plains, as well as an orangutan center and a dolphin pavilion.
The Indiana State Museum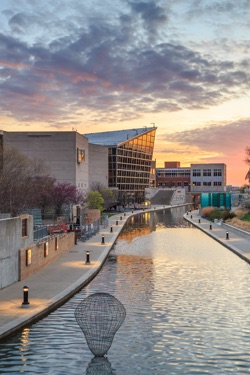 One of the oldest state museums in the nation, founded in 1869, the ISM has extensive exhibits on subjects as diverse ad Abraham Lincoln, ice age paleontology, Indiana agriculture, and quilts and textiles.
Conner Prairie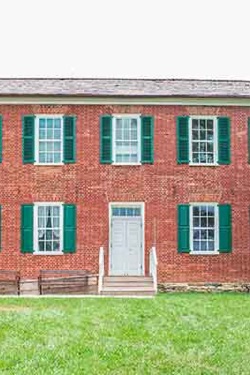 Step back into the 19th century to the home of William Conner at this "living history" museum. Visit the Makesmith Workshop to see artisans working on textiles, metal and wood projects or learn about the Confederate raid here in 1863.
The Benjamin Harrison Presidential Site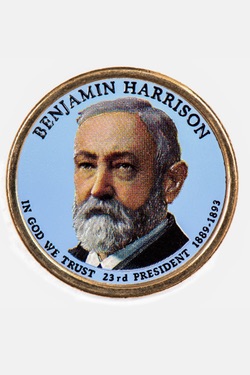 Visit the home of the nation's 23rd president in the Old Northside Historic District. Harrison kicked off his famous "Front Porch" campaign here in 1888 and died here in 1901.
US Coachways—Working Hard to Make Your Trip to Indy Great
At US Coachways, there's a reason why we book more than $50 million in charter bus trips every year:
The guaranteed lowest price for a trip to Indianapolis
Because of our vast knowledge of local markets and our decades of experience working with vendors nationwide, we can always match or beat any price from any competitor for the same coach and trip.
We offer unmatched flexibility
With extensive, long-term relationships with charter bus vendors throughout the nation, we can usually make real-time or last-minute changes to your itinerary or even book an entire trip with little notice.
We offer the best customer service in the industry
Your own dedicated project management team, 24/7 dispatch, unparalleled logistical support and access to our cutting-edge online Trip Management Portal—is there any doubt why we have more than 2,000 positive online reviews?
We make your safety our priority
We carefully monitor our charter bus vendors to ensure they don't have any major safety violations. We also require our vendors to maintain accurate and up-to-date driving and maintenance logs for all drivers and coaches.
Take a US Coachways Charter Bus Rental for Any Trip to Indianapolis
Safety, comfort, convenience, dependability, flexibility and affordability—a charter bus makes any outing easier:
Why take a charter bus for a business outing?
With a charter bus, you can maximize your efficiencies. You'll all arrive and leave together, so you can confidently schedule events. You can also use the bus for meetings as you travel to or from an event.
Why should I take a charter bus for a trip to a game/concert?
With a charter bus, you won't have to worry about finding the venue, locating parking or getting behind the wheel to head home. You'll also have your own designated driver, so you can join in all the fun.
What are the benefits of using a charter bus for a school event?
When you take students anywhere, you have two primary concerns—their safety and their accountability. With a charter bus, you'll keep them off the road and you'll always know where they are.
Is a charter bus a good choice for a festival or public event?
Certainly. When you ride on a charter bus, you won't have to hoof it for blocks or miles—we'll drop you off right where you need to be. You'll also meet others on the bus with similar interests and may make some new friends.
Indy Has a Lot of Great Neighborhoods
Here are a few of the fun neighborhoods you can explore on a charter bus trip to Indianapolis:
Broad Ripple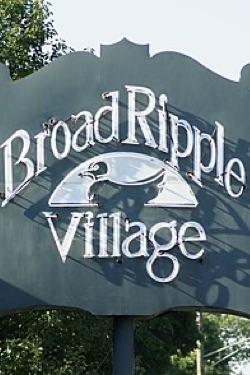 One of the city's more laid-back locales, Broad Ripple has pubs, galleries, boutiques, pottery studios, spas and massage centers. Have a cold one at the Broad Ripple Brewpub, Indiana's oldest brewery.
Mass Ave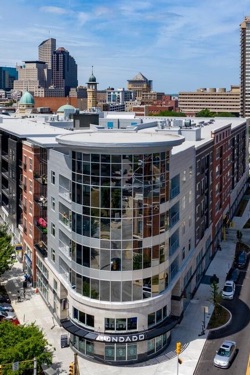 The Massachusetts Avenue cultural district offers a dizzying array of great restaurants and clubs, as well as some of the city's top venues for live music and theater.
Irvington
This historic neighborhood features stunning homes in the Queen Anne, Arts & Crafts, Victorian and Italianate styles, as well as popular local cafes and stores.
Market East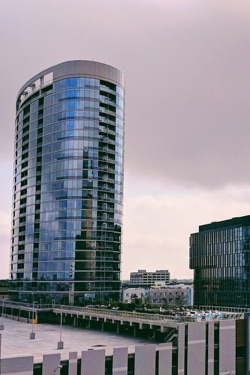 Home to the Indianapolis City Market, where merchants have peddled their wares since 1886, Market East offers an impressive cornucopia of food, craft and antiques vendors, as well as a Wednesday farmer's market all summer long.
There's Always Something Fun Going On in Indianapolis
Come just about any time of the year and you'll have plenty to keep you entertained:
The Indianapolis 500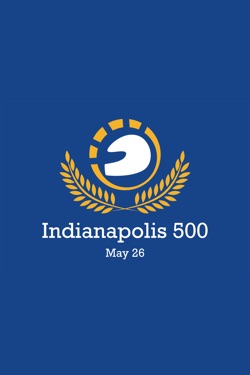 Long considered "the greatest spectacle in racing," this is the largest single-day sporting event in the world, with more than 300,000 fans attending annually on the last Sunday in May.
The 500 Festival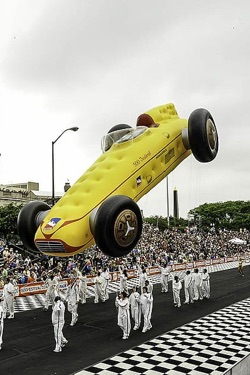 There's a whole lot more than just the race—the festival lasts for an entire month, with a parade, a mini-marathon, a gala ball and a day when you can take a spin around the Speedway track.
The Broad Ripple Fair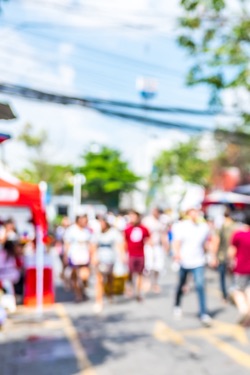 This juried art fair attracts over 200 artists from around the world every May, but also offers one of the largest food courts you'll find anywhere, as well as live entertainment. It's held on the grounds of the Indianapolis Art Center.
The Indian Market and Festival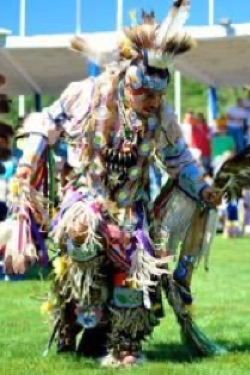 Held in Military Park in June, this Native American festival brings in more than 150 artists, and features music, food, traditional dance and other tributes to Native American culture.
The Indiana State Fair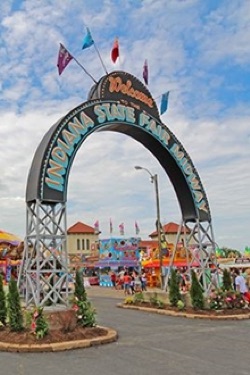 This is the heartland, where the state fair is one of the biggest events of the year. Indiana has one of the premier fairs, with live entertainment, carnival rides, animal and agricultural exhibits and some of the world's best fair food.
Indiana Black Expo Summer Celebration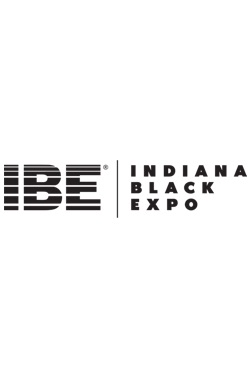 Held in July, this 50-year-old event is all about empowerment, offering education, networking and entrepreneurial outreach to black business owners.
The Circle City Classic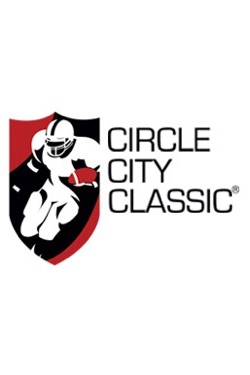 Also held in April, this 25-year-old cultural festival pays homage to Japanese culture, with events involving Japanese music and dance, origami, martial arts and bonsai. Take part in a traditional tea ceremony or visit Sake Village.
The Italian Street Festival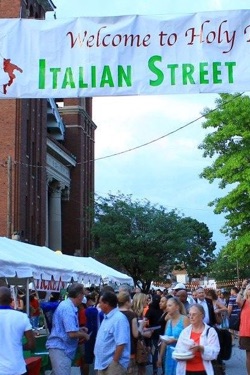 Join the crowds outside the Holy Rosary Catholic Church in June for a celebration of Italian culture and heritage, with dozens of different pastas, Italian specialty meats, cannoli and other delicacies. There's also live music and dancing.
Book Your Charter Bus Adventure to Indianapolis Today
There's a lot to do and see in Indiana's capital city, from the Indianapolis Motor Speedway and Museum to the living history at Conner Prairie and the home of one of President Benjamin Harrison. Come for the Indianapolis 500 or one of the many other great motor races, or enjoy the city's rich arts and cultural heritage at the Eiteljorg or the Indianapolis Museum of Art.
At US Coachways, we bring more than three decades of experience in the charter bus industry to businesses, business owners, groups and group leaders across the country. To get a free estimate on the cost of a charter bus trip to Indianapolis, go to our easy-to-use online Cost Calculator. We'll send you a quote in minutes. To learn more about the many different ways we can help you, or for answers to any questions about charter bus rentals, call 1-855-287-2427 and speak with one of our travel consultants.
We Book More than 20,000 Charter Bus Trips Every Year!
Ask Us about Our Price Match Guarantee!