EXPERIENCE TRUE MIDWESTERN HOSPITALITY
It's home to the Indy 500, which annually takes the crown for the highest attendance at a one-day event anywhere in the world. But this bustling city in the heart of the Midwest has much more to offer visitors, from historical attractions to the city's cherished "cultural trail," from hundreds of downtown shops and restaurants to more than 40 golf courses and great music venues.
Indianapolis is the 16th largest city in the nation, though, with close to a million residents. You don't want to spend the bulk of your trip navigating the beltway around the city. With a charter bus rental from US Coachways, you'll be able to relax with family and friends while someone else takes care of the details.
A Charter Bus Rental to Indianapolis—The Best Way to Travel with a Group
When you take a group to a great city like Indianapolis, you have many options for getting there and back. Here are some of the reasons why a charter bus rental is an outstanding choice:
A charter bus lets everyone enjoy the trip

— One of the challenges of taking a group somewhere—somebody has to be in charge, making certain you get where you're going and that you arrive on time. With a charter bus rental, you won't have to watch the clock or check a map. Your driver will handle those details, and many more, navigating traffic and finding parking. In addition, you won't have to worry about things like missed connections or lost bags. You'll be on the same coach for your entire trip and your personal items will be with you. There's no TSA security checkpoint with a charter bus, so you won't have to remove your shoes, empty your pockets or leave your favorite shampoo at home. There's no "bus mode" setting on your devices, either. You can stay in touch with loved ones at all times.

Charter buses offer unmatched flexibility

— There's no other form of transportation that lets you determine where you're going, when you'll be there and how long you'll stay. In fact, you can often make real-time or last minute changes to your itinerary.

Charter buses are more reliable than other forms of transportation

— With a charter bus rental, because of the vast network of service providers nationwide, it's easy to find a replacement bus, should you experience mechanical problems. In addition, your driver will have access to information and resources to proactively identify potential delays. That makes it easier to find alternative routes to get you to your destination in a timely manner.

Charter buses offer safety and security

— On a charter bus, there's a highly trained professional in the driver's seat at all times. There's also limited access to the bus, making it easy to monitor traffic on and off the coach. You won't have to worry about unwanted guests and you and your personal items will be safe and secure.

Charter buses are the most comfortable way to travel

— The seats are wide, with more leg room than on any mode of transportation. There's no middle seat, so you won't have to fight over who gets the arm rest. In addition, the aisles are roomy and you can get up and move about at any time.

Charter buses let you take advantage of HOV (high occupancy vehicle) lanes

— That's can make your trip to Indianapolis a lot smoother.

Charter bus travel makes financial sense

— Because you'll share many of the expenses with other passengers, you can typically go to Indy at a fraction of the cost of other modes of transportation.

Charter bus rentals help the planet

— When you ride together, that's fewer cars on the roads. That reduces the carbon emissions, which helps the planet. Here's the positive impact US Coachways had on the environment.
At US Coachways, we bring more than 30 years of experience to groups and group leaders across the country. Call us at 1-855-287-2427 to discuss your group travel needs or visit our online Cost Calculator to get a free quote on a trip to Indianapolis.
Take a Charter Bus to the Crossroads of Americas
Located in the heart of a state that's located in the heart of the nation, Indianapolis brings many cultures and interests together in a central location. Here are just a few of the many reasons to make Indy your next pit stop.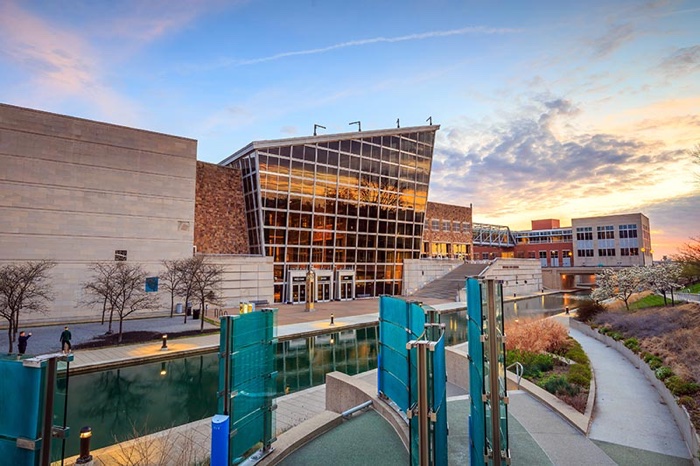 Historic landmarks

— Tour the home of Benjamin Harrison, the 23rd president of the United States. You can't miss the Soldiers' and Sailors' Monument, standing nearly 300 feet tall in the center of downtown. That's not surprising, though—Indianapolis ranks second in the nation in the number of civic war memorials—trailing only Washington, D.C. You'll find memorials associated with the American Revolution, World War II, the Korean conflict and the war in Vietnam. Visit Conner Prairie History Park, where visitors can enjoy interactive history or observe Civil War reenactments.

Culture and the Indianapolis Cultural Trail

— Indianapolis offers world-class visual and performing arts. Stop by the Indianapolis Museum of Art, one of the oldest in the nation. Enjoy music of all genres from the Indianapolis Symphony Orchestra to mega-concerts at Lucas Oil Stadium. Visit one of the city's seven designated cultural districts, thriving arts and cultural hubs located in some of the city's most cherished historic neighborhoods. Six of the Cultural Districts can be accessed along the Indianapolis Cultural Trail, an 8 mile multi-use trail and Park that features nine commissioned works of public art.

Great food and unique items

— If you don't think of food when you hear the name Indianapolis, it may be time to change your way of thinking. The city is rapidly becoming a haven for foodies, with a unique combination of really good and really affordable cuisine. Zagat listed Indy at #15 for its "Hottest Food Cities of 2016," ahead of New York City and Chicago. This is farm country, so you'll have plenty of options for locally sourced offerings. Indy's a cosmopolitan city, though, with outstanding cuisine from around the world. Enjoy Belgian, Filipino, Armenian, Scottish, Peruvian, Ethiopian and many other ethnic treats here.

Indianapolis also offers endless attractions for shoppers, from malls to boutiques to antiques and collectibles. Check out Mass Ave for trendy shops, art galleries and mom-and-pop emporiums. Visit Broad Ripple for vintage, booksellers and unique clothing stores. For all your favorite international retailers, there's the Circle Centre Mall, next to the Convention Center downtown.

Golf and sports

— Among the more than three dozen golf courses here, you'll enjoy the Brickyard Crossing Golf Course, with a number of holes inside the Indianapolis Motor Speedway. While you're there, check out the Indianapolis Speedway Museum (and the Indianapolis Motor Speedway Hall of Fame), located inside the 2.5 mile oval of the famed race track. Indianapolis offers other opportunities for sports enthusiasts, from professional basketball (the Pacers) to NCAA March Madness to minor league baseball.
A Charter Bus—Ideal for Any Occasion!
A charter bus rental is a great choice for any type of outing, including:
We'll Help You Find the Coach That Meets Your Needs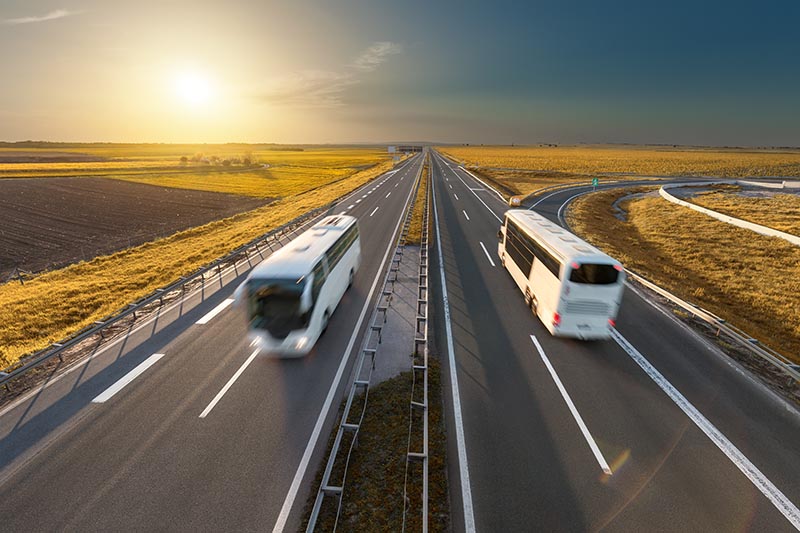 Choosing charter is a big step toward ensuring the success of a group trip. Just as important, though, is making certain you have the right coach for your group and your needs.
At US Coachways, we have access to the largest network of charter bus service providers in the nation. That makes it easier for us to help you find the ideal bus for your trip. We'll consider all the factors of your trip—how many people you'll have, where you'll be going and how long you'll be on the road. We'll also look at what you plan to take or bring home, as well as any special needs of your group.
If you're traveling with a mid-sized group, you'll probably find a mini-bus fits the bill. There's room for 24 to 35 passengers and ample space for personal items. For larger groups, the full-sized bus is the ticket, seating up to 57 people comfortably. Multiple bus rentals are always an option.
Most charter buses come with certain modern amenities as standard features. That includes Wifi, DVD players, stereo and PA systems, and charging stations for your devices. Some coaches have additional conveniences, such as on-board restrooms. The options vary from bus to bus, so check with your booking agent to determine what's available.
Book Your Indianapolis Charter Bus Rental Today
At US Coachways, we have been leaders in the charter bus business for more than three decades. To get a free quote on a charter bus trip to Indy, check out our easy-to-use online Cost Calculator. For additional information about the ways we can help you with a group trip, call 1-855-287-2427 to discuss your needs with a customer service representative.