N'awlins—that big gumbo pot of music, food and culture…there's simply no place like it on the planet. A group outing here will long be a trip to remember, but it's not the kind of place you want to navigate on your own. There's an easier way to enjoy the Big Easy—in the comfort and convenience of a charter bus. With a luxury coach from US Coachways, you can join the revelry while we take care of all the details.
The Things You Want to Know about a Charter Bus Rental to New Orleans
Why choose US Coachways as your charter bus rental provider? Here are some of the many reasons:
Who is US Coachways?
US Coachways brings more than three decades of experience in the charter bus rental business to businesses, business owners, groups and group leaders nationwide, handling ground transportation issues for all types of outings, including business trips, family gatherings, school travel and special events.
How do you book a US Coachways charter bus excursion to New Orleans?
The easiest place to get started is our state-of-the-art online cost calculator, which lets you explore your options, initiate a reservation of just get a free quote. You can also work directly with one of our courteous and experienced customer service professionals—call us at 1-855-287-2427 to begin the process.
How far in advance do we need to set up a US Coachways charter bus to New Orleans?
Because of our skill, knowledge and contacts in the charter bus industry nationwide, you can typically book an entire trip with short notice. That being said, you'll usually have more options if you start the process as soon as possible.
How much does it cost to take a US Coachways charter bus to New Orleans?
That depends…because of the flexibility charter bus travel offers, the overall cost of a trip can vary somewhat, based on a variety of factors…when you want to travel, how many people will travel with you, how long you'll be on the road, how often you'll stop, and your need for any special amenities. Visit our online cost calculator to get a good estimate of the potential costs.
Do we have choices for the bus for our trip to New Orleans?
Yes. At US Coachways, we believe that the right bus can be an integral component of the success of your outing. Accordingly, we will work with our vendors nationwide to find the perfect coach for your trip and your group. If you are visiting New Orleans with friends and family, the minibus is ideal, seating 24 to 35 passengers and ample room for your personal items. For larger groups, you'll want the full-sized charter bus, which can hold as many as 57 passengers. Multiple bus rentals are always an option.
What are the standard and special features on a charter bus rental to New Orleans?
All of the charter buses booked through US Coachways (apart from some school buses) come with climate control, plush high-back bucket seats, a high-quality sound system and ample storage space. Additional amenities may also be purchased separately, including Wifi, device charging ports, DVD players and monitors, hardwood floors, leather seats, and P.A. systems. ADA compliant coaches are also available, if necessary.
Where will our trip start and end?
Because we work with charter bus service providers in large and small communities across the country, we can customarily arrange to pick you up and drop you off at a place that's convenient for you and your participants.
Can we bring and consume alcohol on a charter bus rental trip to New Orleans?
Yes, provided you obtain permission from us prior to embarking on your trip. You must follow all local laws as you travel. Your driver will also have the right to suspend or terminate alcohol use at any time for any reason.
What are the age requirements to rent a charter bus to New Orleans?
We require that you be at least 21 years of age or older to sign a charter bus rental agreement. We can book a trip for your high school and college group, but an adult must sign the charter bus agreement.
The Right Choice—A US Coachways Charter Bus
Why choose US Coachways as your charter bus rental provider? Here are some of the many reasons:
Special Offers
We offer discounts to special travelers—We reward healthcare workers, military personnel, non-profit organizations and seniors with additional discounts on charter bus rentals. To learn more, check out our specials page
We start with your safety
We won't work with vendors who have had recent major safety violations. All of our vendors must strictly comply with "time on the road" limitations and must perform all required vehicle maintenance
You'll only be limited by your imagination
You tell us where you want to go, when you want to be there and how long you want to stay—we'll make it happen. Because of our experience and contacts in the business, we can make most last minute or real-time changes
We provide the gold standard for customer service
We provide full-service dispatch, 24/7; world class logistical support; your own project management team; and access to our online Trip Management Portal. That's why we have more than 2,000 positive reviews online
Do It All In Style in the Big Easy—On a Charter Bus!
You're going to New Orleans for one main reason—to let your hair down and have fun. Check out
Bourbon StreetBour
Come the heart of Le Vieux Carre, or the French Quarter, where you'll find 13 blocks of clubs, restaurants and other historic venues. Catch the Preservation Hall Jazz Band live, enjoy the classic New Orleans hurricane cocktail or visit the souvenir shops
The New Orleans Museum of Art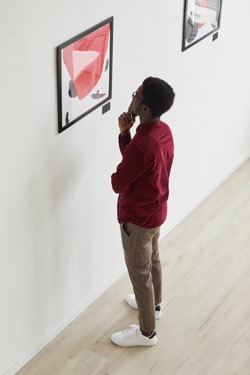 NOMA has than 40,000 art objects from the past five millennia, including works by Degas, Picasso, Georgia O'Keeffe, Monet, Renoir and Jackson Pollock, as well as a the spectacular Besthoff Sculpture Garden, spanning more than 11 acres.
The National WWII Museum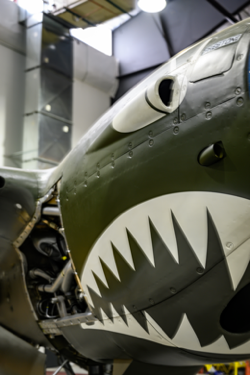 Originally called the "National D-Day Museum," this facility pays homage to the contributions made by American forces during the Second World War. You'll see thousands of artifacts from the conflict, including several aircraft.
Saint Louis Cathedral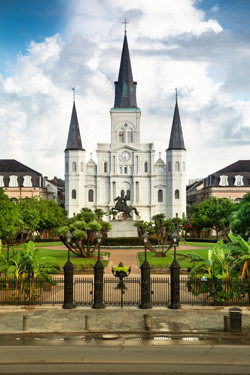 Named after Saint Louis (Louis IX), this is the oldest cathedral in the United States. The original structure, which suffered fire damage in 1788, was erected in 1718 and rebuilt and expanded during the first half of the 19th century.
The Audubon Aquarium of the Americas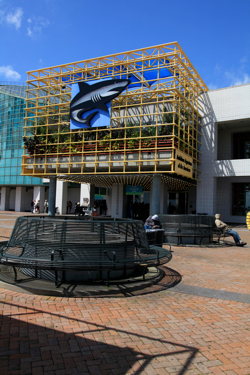 The Audubon, with more than 10,000 animals from over 500 different species, focuses on marine life in North and South America. It features a Caribbean reef exhibit, an Amazon exhibit and a Mississippi River gallery.
Preservation Hall
Located in the historic French Quarter, Preservation Hall began as an art gallery where local jazz musicians played for tips. The venue now offers one-hour concerts most nights of the week, often with guest artists accompanying the house band.
The Ogden Museum of Southern Art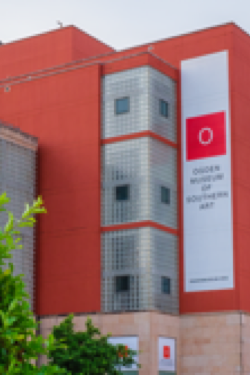 The Ogden houses art from across 15 southern states, spanning from Texas to the District of Columbia, with an eclectic collection of mediums, from folk art to old photographs, drawings, sculpture, watercolors and wood creations
The Saint Louis Cemeteries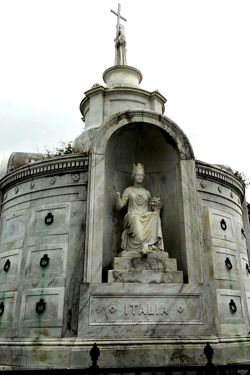 These burial grounds are listed on the National Register of Historic Places. Distinctive because most of the graves are in above-ground vaults erected in the 1700s and 1800s, it's the final resting place of many local jazz and blues musicians.
A Charter Bus Makes Any Trip to N'awlins Better
For comfort, safety, dependability, and convenience, book a charter bus for your trip to New Orleans:
Should you book a charter bus for a special event?
Go to a game, concert or show like a pro on a charter bus rental. The party will start the minute you board the bus, and you'll have your own designated driver, so you can really let your hair down.
Is a charter bus a good fit for a business trip?
Absolutely. A charter bus lets you maximize efficiencies on any trip. You'll spend less time waiting for everyone, as you'll all travel together. In addition, you can multitask by scheduling meetings as you travel.
Why should I use a charter bus for a school event?
When you're traveling with students, you have two primary concerns: safety and accountability. With a charter bus, you'll keep young drivers off the roads, and you'll know where your participants are at all times.
Can a charter bus make attending a public event easier?
Yes. When you're going to a rally, march, parade or other public gathering, finding parking and getting to the venue can be a real hassle. With a charter bus, you'll be dropped off and picked up right where you need to be.
See All the Storied Communities in New Orleans on a Charter Bus
New Orleans is renowned for its diversity. On a charter bus, it's easy to experience that firsthand.
Uptown/Garden District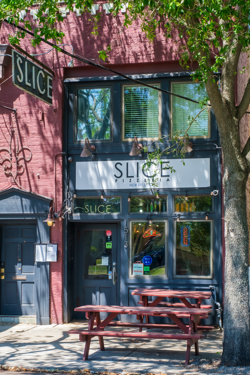 For the classic New Orleans experience, from the streetcars to the grand mansions, visit the Garden District. You'll enjoy quintessential New Orleans without the tourism. It's a great neighborhood for a walk among the stately oaks.
Marigny/Bywater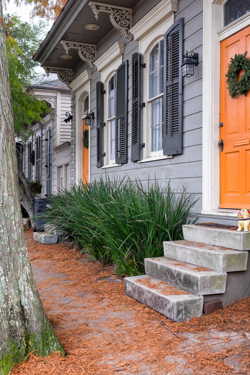 This rapidly gentrifying area, downriver from the French Quarter, features Creole cottages and historic houses, often with bed and breakfast. Some of the city's trendiest art galleries are here, as well as many popular music venues.
Mid-City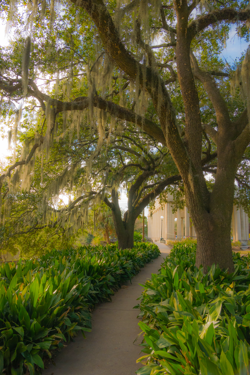 Near the French Quarter, but with a quieter vibe, Mid-City is the true local experience. Check out City Park, 1,300+ acres of trails, oaks and native fauna and flora. You'll also find eclectic dining among the popular bars and breweries.
The French Quarter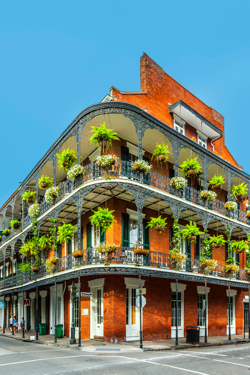 Okay, you can't come to New Orleans without a visit to the Quarter. It's more than just a big, non-stop party, though. Some of the city's best restaurants are here, as well as local boutiques, music venues and antique emporiums.
Book Your Trip to Cincy to Enjoy These Amazing Events
Come to New Orleans at the Right Time
Mardi Gras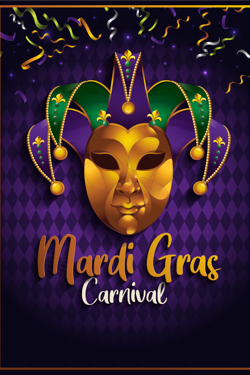 One of the biggest parties on the planet, this festival lasts for around a month, as celebrants enjoy parties, parades, great food and other fun times, all in preparation for "Fat Tuesday," the last day before Lent
The French Quarter Festival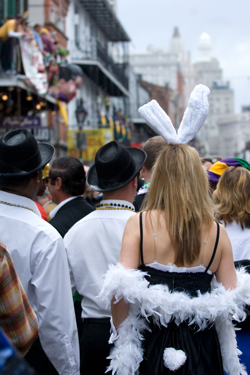 This annual music festival, held in the spring, showcases the diversity of musical talent in the Big Easy, with multiple stages featuring blues, jazz, zydeco and other genres, as well as a healthy sampling of local cuisines
The New Orleans Jazz and Heritage Festival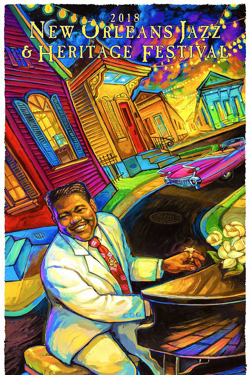 Known popularly as "Jazzfest," this huge musical festival typically lasts for three weeks, often featuring top performers from around the world, spanning virtually every conceivable musical genre
The New Orleans Literary Festival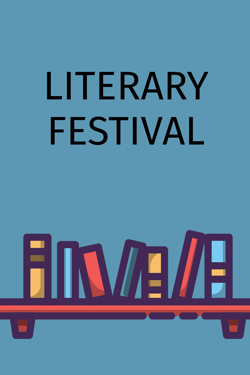 This festival, held in the spring, pays tribute to Tennessee Williams, storied playwright who made the Big Easy his home. Don't miss the Stella and Stanley Shouting Contest, an homage to "A Streetcar Named Desire
The Crescent City Blues and BBQ Festival
Some of the world's top blues artists join forces with the city's culinary wizards to bring you the best of both blues and barbeque—there are also displays of local art and crafts
Essence Festival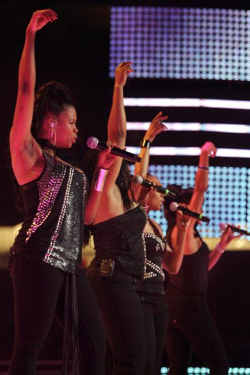 A celebration of African-American music and culture, this summer festival, also known as the "party with a purpose," is the largest event of its kind in North America. It's typically held over the 4th of July weekend
New Orleans Wine and Food Experience
The area's top chefs and vintners come together in the early summer, offering culinary treats in venues across the city. Though there's a heavy French and Cajun/Creole influence, you'll find all types of great ethnic cuisine
Voodoo Music and Arts Experience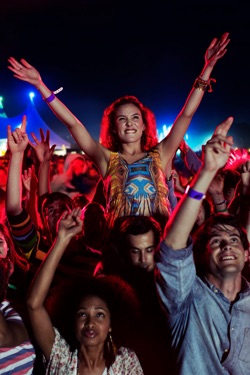 An eclectic, multi-day music festival, featuring performers from across the nation, the Voodoo festival kicks off the fall. It's held in City Park, just 15 minutes from the heart of the city
Start Your Charter Bus Reservation for New Orleans Today
Great music, great food, great times. It's all here in New Orleans. But it's a big city, with a lot of twists and turns. Don't spend your time here tied to your GPS or trying to find a place to park. With a charter bus rental from US Coachways, you can have fun with friends and family while we handle all the details.
To get a complimentary quote on a charter bus rental to New Orleans, go to our easy-to-use online cost calculator. For more information about the full range of services we provide, or to ask any questions about charter bus rentals, call 1-855-287-2427 to speak with one of our travel consultants.
We Book More than 20,000 Charter Bus Trips Every Year!