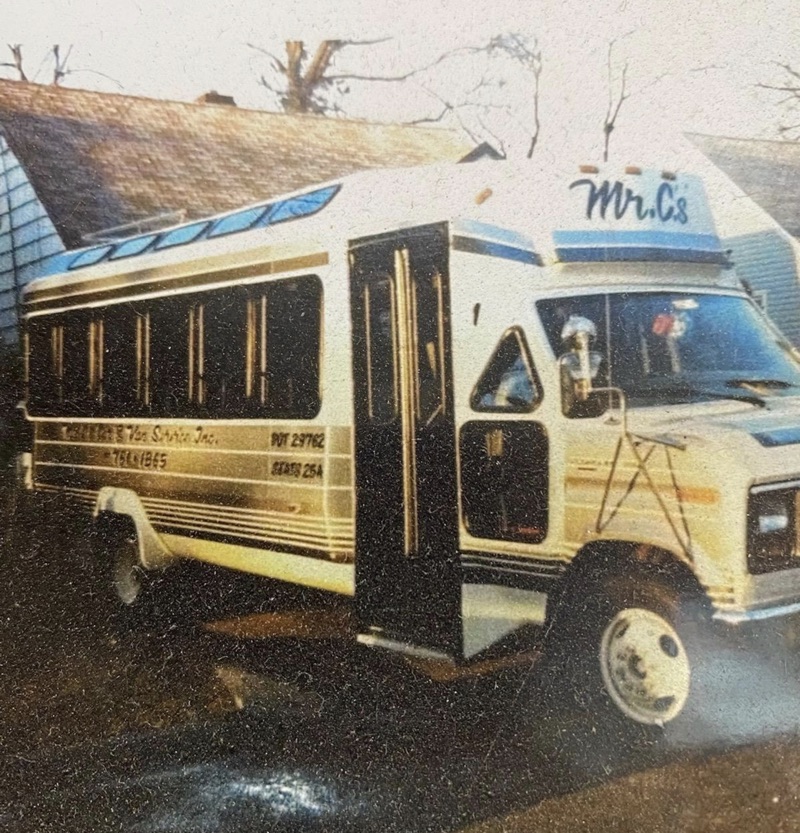 Moving people is in our DNA
In 1983, The Telmany Family, began a small transportation company that took commuters into and out of Manhattan, NY on a scheduled line run using 14 passenger vans for $3.00 each way.
Throughout the 1980s and 1990s, The Telmany family recognized a growing need of New York borough residents to get into the city. Unfortunately, they were routinely experiencing commutes of upwards of two and a half hours each way for a 15 mile commute! As this need grew in New York's booming economy in the late 1980s and 1990s, The Telmany family expanded a fleet of private charter vehicles to serve many communities around the metro New York City area that were being underserved by public transportation.
Moreover, they developed relationships with several major New York businesses that needed private group transportation for employees for many types of events, including airport transfers, trips to the ballpark, parties and corporate or religious retreats. In fact, The Telmany family are widely credited with creating the largest fleet of limo buses or 'party' buses, a big hit that helped launch a whole new nationwide cottage industry; party bus rentals.
All the while, the family focused on customer value and the importance of relationships, both with customers and employees.
9/11 was a pivotal event in the history of the company. With a fleet of 20 vehicles, the company was crippled for months. The only lifeline they were able to hold onto was the need by several clients in New York City that needed private charters to get their employees in and out of the city for critical services. In the early 2000s, they'd heard from many clients that chartering vehicles in many markets around the country was a 'Wild West' experience. Their clients found it extremely difficult to evaluate and hire local bus operators for their many events and would often end up with poor quality vehicles or overpaying for the services they obtained.
The Telmany family took the expertise they learned from decades in the business, and the knowledge they learned from managing a fleet of vehicles and created US Coachways in 2004, a nationwide booking agent and brokerage that could work in every market and help their clients secure top quality charter vehicles at fair prices. Anticipating growth in the consumer search marketplace, the Telmany Family were early adopters of digital marketing on Yahoo and Google and this enabled them to take their expertise which was previously only available to New York clients and make it available to the public nationwide.
During the Great Recession of 2008, internet usage exploded and traditional sources for finding local bus operators, such as the Yellow Pages, faded; US Coachways' expertise and knowledge of local vendors in each market became invaluable to many clients nationwide. It was at this time that the Telmany's created the first online Instant Quote Cost Cost Calculator that allowed customers to input basic trip details and get an instant quote in seconds. It was revolutionary and combined with a talented group of customer service representatives, agents and dispatchers that added 'a human touch' to the experience.
Today, US Coachways is nationally recognized as a leading provider of private charter buses in 44 states. With heavy and ongoing investments in people, technology and systems, they continue to grow market share. Their buying power and local vendor knowledge in each market gives tremendous value to the more than 10,000 customers and millions of people they move each year.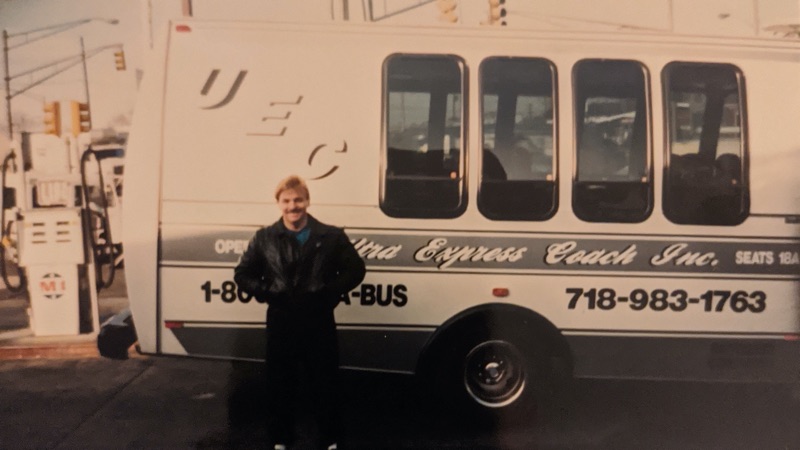 Our People
With their headquarters in Staten Island, and operations in New Jersey, Mark and Ed Telmany have worked hard to foster and build a team of diverse employees to meet the needs of customers and clients. With more than 75 employees and state-of-the-art proprietary technology developed over 20 years, US Coachways is built to move people.
At US Coachways, we are committed to and believe in a diverse work force that represents the communities and people we serve.
" I am particularly proud that so many of our key employees have worked in several departments throughout the organization. Knowledge, experience and mobility are key to an energetic and engaged workforce, we don't want a stagnant group of people and we always want people to experience opportunity here. The fact that some of our dispatch operators have become managers and customer service representatives have become department heads, I believe strengthens the fabric of our team. I myself, in the early days, drove a charter bus so we know the satisfaction of smiling customers getting off a luxury charter bus after a detailed itinerary and what it takes to make that happen. We know customer service up and down and we do not forget it. –Mark Telmany
A Principled and Purposeful Leadership Approach.
" Successful leaders in today's fast-changing and demanding environment should be intentional about developing their employee's capabilities, by articulating their values, and making decisions that align with their values. As our company identifies and understands our strengths and weaknesses we reflect on our own principles. We then explore the vast diversity of perspectives, design structures and policies to enable employees to act ethically and develop plans for enhancing our effectiveness, improving our impact and maximizing our team's organizational capacity. -Ed Telmany
" We are in a very unique part of the travel industry. We get to bring people and events together in a safe, secure environment, with luxury charter buses allowing them to go to places that are usually inaccessible by mass transit. Often, our trips give our customers an experience they remember for many years to come. That's why it's important for us to bring all our teams together, customer service, vending, and dispatch to ensure smooth reliable transportation. I am most proud of our customer satisfaction rating of 97%. -Joseph Heap, CMO
The chartering of vehicles is inherently complex — with changing schedules, departure times and varied group sizes. US Coachways has always looked for hardworking people who are detail oriented. We are proud of the team we've built, and we look forward to many more years of success.