Visit the Heart of Silicon Valley in Luxury and Style
The 3rd-largest city in California, San Jose offers visitors a wide array of enticing destinations, from world-class wineries, upscale and boutique shopping, a diverse culinary scene, a teeming nightlife and some of the most unique museums and cultural attractions. Located on the south shore of the San Francisco Bay, it's the cultural epicenter of Northern California.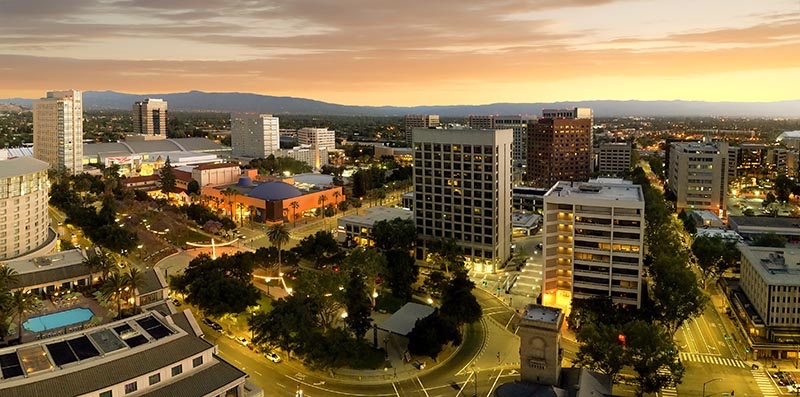 But San Jose's a huge city, with more than a million residents, and the traffic is legendary. You can enjoy this balmy metropolis, but it'll be hard if you go there in your own vehicle. With a charter bus rental from US Coachways, you can relax while we take care of everything.
Why a Charter Bus Rental is a Smart Choice for Your Trip to San Jose
The overall success of any group trip often depends as much on the journey as the destination. If getting there and back is a real hassle, people can often forget the great time they had in San Jose. That's why a charter bus rental is the optimal solution: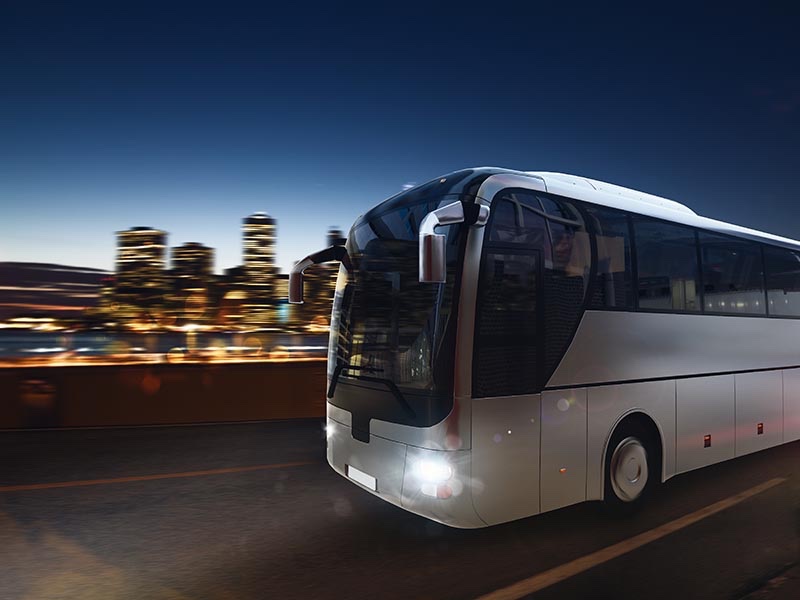 With a charter bus, you get to relax

— With most forms of group travel, somebody has to take the lead. Someone has to make certain you get where you're going and that you arrive on time. With a charter bus, you won't have to continually check the map or GPS or look at your watch. You won't have to worry about finding a place to park. Your driver will handle all those details.

In addition, you won't have many of the other inconveniences and worries of group travel. Because you'll travel on the same coach for your entire trip and your bags will always go with you, there won't be any concerns about missed connections or lost luggage. There's no TSA checkpoint, so you won't have to take off your shoes or empty your pockets. Furthermore, there's no such thing as "bus mode." You can stay wired at all times.

Charter bus travel offers greater flexibility of travel

— There's no other mode of transportation that allows you to determine where you go, when you go there and how long you stay. With a charter bus rental, you can plan a one-of-a-kind trip that meets your needs. Last-minute changes to your itinerary can often be accommodated and entire trips can often be booked with short notice.

Charter buses are typically more dependable than other modes of travel

— A recent study found that nearly a million air travelers arrive late at a destination every day! With a charter bus, because of the access to a vast network of service providers, it's easier to find a replacement vehicle in the event of mechanical problems. In addition, your driver can often find alternative routes, should you encounter traffic problems.

Charter buses offer safety and security

—The limited access to a bus ensures that you won't have any unwanted guests, so you and your personal items will be safe and secure. Furthermore, with a trained professional behind the wheel, you'll know that you're in good hands.

It's the most comfortable way to travel

— There are no middle seats on a charter bus. There's more leg room than on any other mode of transportation, and the aisles are spacious as well. Even better, you can get up and move about whenever you want.

The HOV (high occupancy vehicle) lanes are often an option with a charter bus

— That can take a lot of the stress out of your trip to San Jose.

It's often the most affordable way to travel

— For group travel, there's simply no more cost-effective way to go than by charter bus. You'll share a lot of the expenses with your fellow passengers. With the dollars you save, you can have more fun in San Jose.

Charter buses are eco-friendly

— When you travel together in a charter bus, you take a number of private vehicles off the roadways. That reduces your carbon footprint, which benefits the environment.
At US Coachways, we offer more than three decades of experience in the charter bus rental business. Visit our online Cost Calculator to obtain a free quote for your charter bus trip to San Jose or call one of our agents at 1-855-287-2427 to learn more about how we can help you meet your group needs.
San Jose—The Capital of Silicon Valley
One of the most affluent and rapidly growing areas in the world, San Jose offers visitors a multitude of exciting options, appealing to the interests of just about everyone. Here are just a few of the great reasons to make San Jose your destination: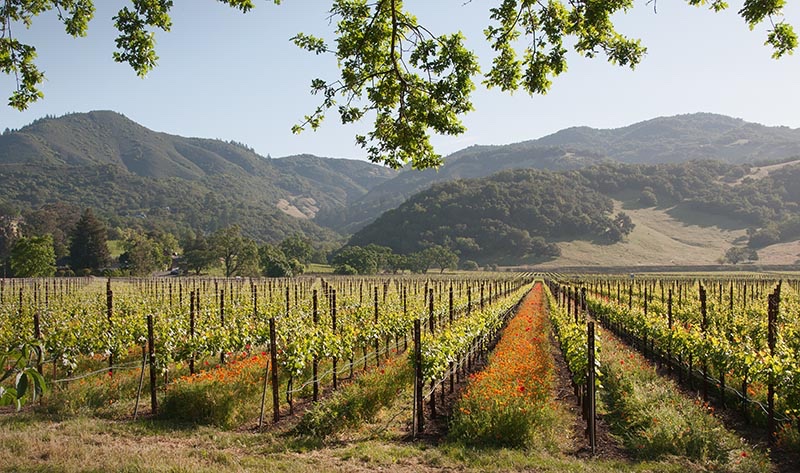 Top tier arts and cultural offerings

—Patrons of the performing arts have many options in San Jose, from Symphony Silicon Valley to Opera San Jose to the San Jose Chamber Orchestra to Ballet San Jose and the San Jose Dance Theatre. There's plenty of live theatre in San Jose, including traveling Broadway productions. For visual arts, visit the San Jose Museum of Art or the San Jose Institute of Contemporary Art, as well as dozens of smaller galleries.

The wineries

— San Jose boasts dozens of distinguished vineyards, many of which are open daily for tastings. At some of the wineries on the outskirts of town, you may be able to combine a tasting with horseback riding or a hike in the mountains. Many of the wineries also have tasting rooms in the downtown area, often with live music and other forms of entertainment.

An amazing array of shopping experiences

— If there's one thing that most folks in San Jose love to do, it's shop. You'll find plenty of independent retailers, as well as all the well-known boutiques and high-end shops. Check out Santana Row for upscale emporiums. Visit the Great Mall or one of the many outlets for great deals. There's also the San Jose Flea Market, one of the largest in the nation. Antique collectors also consider San Jose to be a top destination.

Cultural and culinary diversity

— San Jose is a true melting pot, with citizens and foods from around the world. Among the dizzying array of food options—Burmese, Balti, Peruvian, Persian, Pakistani, Turkish and Thai. And that's just the tip of the culinary iceberg.

Things you can only do in San Jose

— Visit the Winchester Mystery House, constructed over a nearly 30-year period, with many unique architectural features intended to keep its many ghosts at bay (such as a stairway that leads nowhere). The Tech Museum of Innovation pays homage to many of the advancements that made Silicon Valley famous, including robotics, virtual reality and, of course, computing. The Rosicrucian Egyptian Museum, founded nearly a century ago, offers the largest exhibition of ancient Egyptian artifacts in the Western United States, including mummies and a replica of an ancient Egyptian rock-cut tomb.
We'll Help You Find the Best Coach for Your Group
You've considered your options and concluded that a charter bus rental is the way to go. There's one more step required to help you have a great experience. You need to make certain you have the right coach for your group. You want a bus that offers plenty of room, but you don't want too many empty seats. In addition, you want to be sure that the bus has the amenities that you and your participants need.
Consider the following:
The mini-bus — Ideal for mid-sized groups, this coach holds 24 to 35 passengers and has ample space for luggage, souvenirs and other personal items.
The full-sized bus — For larger groups, this vehicle is an excellent choice. The largest buses hold up to 57 passengers and multiple bus rentals are always an option.
You can expect many modern conveniences as standard items on most charter buses. That includes Wifi, stereo and P.A. systems, DVD players and charging ports for your devices. Some buses have premium features, such as on-board restrooms. The amenities vary with each coach, so check with your booking representative to find out what's available.
A Charter Bus—The Right Solution for Any Outing
The many benefits of a charter bus rental make it a smart decision for any type of travel:
Book Your Charter Bus for San Jose Today
At US Coachways, we arrange more than 20,000 charter bus trips every year. For a free quote on a trip to San Jose or to learn more about how we can assist you with group travel, visit our online Cost Calculator or call 1-855-287-2427 to speak to an experienced agent.