It's come a long way since the American Civil War. The only city burned to the ground during the War Between the States, Atlanta is now the epicenter of business, arts and culture in the southeastern United States. With more than five million residents in the greater Atlanta area, it's one of the ten largest cities in the country. The ATL, as it's known to many inhabitants, has something for everyone, from storied historical landmarks and museums to a thriving arts community, from world-class sporting events to five-star restaurants and endless shopping opportunities.

But Atlanta's a thriving metropolis, home to the world's busiest airport. Known affectionately as the "city too busy to hate," it's perpetually in motion, a nonstop hub of activity. Navigating its busy streets and highways can be a challenge. Don't make your trip to Atlanta more difficult than it needs to be. With a charter bus rental from US Coachways, you won't have to check the map, battle six lanes of traffic or try to find a place to park. You can enjoy all this great city has to offer in comfort and luxury, while we handle all the details.
The Many Benefits of Taking a Charter Bus to Atlanta
If you've done your homework, you know that there are plenty of good reasons to choose charter bus rental when you're traveling with a group:
Charter offers safety and security

— Hop on a charter bus and you ride in confidence, knowing there's a skilled professional behind the wheel. Not surprisingly, charter bus travel is consistently considered one of the safest ways to travel. There's controlled access to your bus, too, so you and your personal items will be safe and secure.

There's more flexibility than with any other mode of travel

— When you choose charter for your ground transportation, you'll be able to customize your trip, so it truly meets your needs and desires. Don't settle for a prepackaged excursion—with charter bus travel, you tell us where and when you want to go and how long you want to stay. We'll take care of the rest of the details.

Traveling by charter bus lets everyone enjoy the trip

— With other modes of travel, someone has to be in charge, checking the map or GPS, watching the time, making certain everything goes according to plan. Not so with a charter bus. We'll take care of the directions, and we'll take responsibility for getting you to and from every destination in a timely manner. In addition, because you'll travel on the same coach at all times and your luggage will be with you, you won't have any concerns about a missed connection or lost bags.

A charter bus can take advantage of HOV (high occupancy vehicle) lanes

, a real bonus when traveling in Atlanta traffic.

You'll get more for your travel dollar

— With a charter bus, many of your transportation costs are shared with fellow passengers. With the money you save on travel, you can make your trip to Atlanta extra-special.

On a charter bus, you'll be helping the planet

— It's no secret that charter bus travel is an environmentally friendly way to travel. Consider the positive impact US Coachways had on the environment in 2018.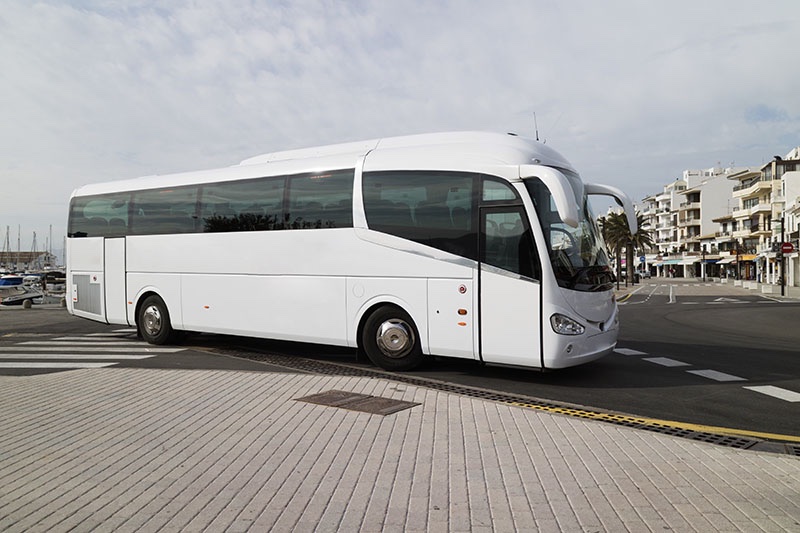 At US Coachways, we bring more than 30 years of experience to people looking to book a charter bus rental. To get a free estimate for a trip to Atlanta or to learn more about the ways we can help you with your travel plans, visit our online Cost Calculator or call us at 1-855-287-2427.
The Rich Historic Legacy in Atlanta
Founded in 1837, Atlanta boasts a long and storied past, from the graves of civil war soldiers to some of the pivotal events of the American civil rights movement. Dr. Martin Luther King was born and spent most of his life here. Take a self-guided tour through the King Center or register to visit the birth home of the slain civil rights leader. The Jimmy Carter Presidential Library and Museum is nearby and pigskin fans won't want to miss the College Football Hall of Fame.
The Vibrant Arts and Cultural Offerings in Atlanta
Atlanta offers virtually unlimited opportunities to enjoy performing and visual arts. The High Museum of Art, opened more than a century ago, houses more than 15,000 works of art. There are also dozens of small galleries throughout the city. One-of-a-kind museums included the World of Coca-Cola and the Margaret Mitchell Home, where you can experience the antebellum South.
Though Atlanta is known as the birthplace of hip-hop music, you'll find hundreds of venues offering live music, from small clubs to stadium arenas. There's classical music at the Atlanta Symphony Hall. Fans of opera, dance and live theatre will also find plenty to do in A-town.
Get Ready to Make Some Noise
Atlanta is in the heart of SEC country, so football here is religion. The SEC championship game is waged here every year, with the winner often headed to the college football playoffs. The NFL's Falcons are also a top draw, with a trip to the 2017 Super Bowl. Baseball's Braves are perennial contenders and the Atlanta Hawks thrill basketball fans at Phillips Arena.
Atlanta—A Great City for a Golf Outing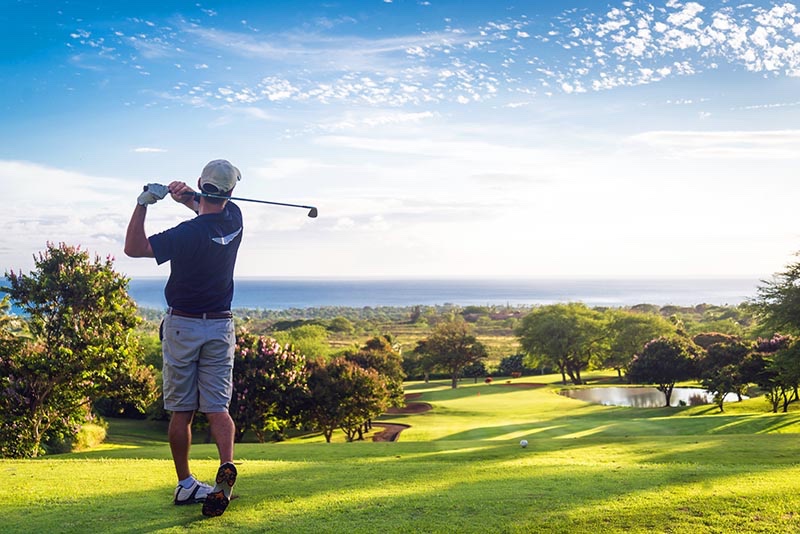 Atlanta's just a couple hours from Augusta, home of the Masters Golf Tournament. Many of the city's courses offer a similar feel and comparable challenges. There are courses designed by Arnold Palmer, Robert Trent Jones and Bobby Jones among the more than 60 courses in and around Atlanta.
Come for the Shopping—Stay for Dinner
Atlanta offers something for every shopper, from the trendy boutiques in Buckhead to the artisan offerings in Little Five Points. You'll find large and small antique emporiums, eclectic shops and some of the country's biggest malls, with all of the world's best-known retailers.
You're in the Deep South in Atlanta, so you know there's great barbeque here, from pulled pork and brisket to lip-smacking ribs. But Atlanta is one of the most culturally diverse cities in the world, and it shows in the culinary offerings. Enjoy Indian, Italian, Thai and Mexican, as well as Basque, Nepali, Bangladeshi, Australian, Armenian and Jamaican cuisine.
A Charter Bus Rental—Perfect for Any Event
A charter bus is a great way to handle the ground transportation for any type of excursion.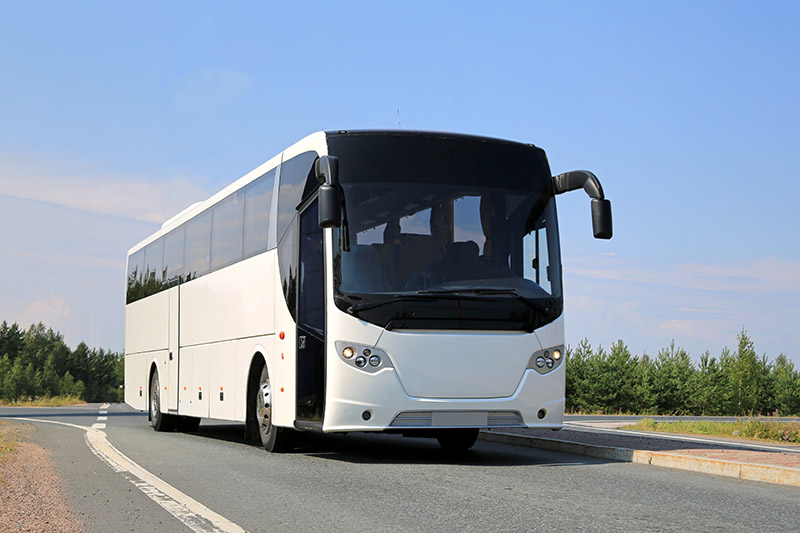 At US Coachways, because of our extensive, long-term relationships with a vast network of charter bus service providers, we can help you select the ideal coach for your excursion.
If you're traveling with 24 to 35 people, you'll want to consider the mini-bus. The seats are roomy and luxurious, the aisles are spacious and there's lots of room for everything you bring and all you take home.
Size is never a problem, though, with a charter bus rental. The largest coaches seat 57 comfortably. Multiple bus rentals are always an option.
Many of the charter buses have standard amenities, including Wifi, iPod and other charging stations, PA systems and DVD players. Other conveniences, such as on-board bathroom facilities, are also available on some coaches. The options can vary, so it's a good idea to confirm what's available with your agent.
Book a Charter Bus Trip to Atlanta Today
At US Coachways, we have helped groups and group leaders take advantage of the many benefits of charter bus rentals for more than 30 years. To get a free quote for a trip to Atlanta, or to learn about all the services we offer, go to our online Cost Calculator or call 1-855-287-2427 to speak to a representative.