Visit Maryland's Premier City in the Elegance and Safety of a Charter Bus
Looking for a great city for a group destination, one that offers a bit of something for everyone? Consider Baltimore. There's great dining along the shores of the Chesapeake and the Atlantic. The city has some of the finest art museums in the country. There's much history here, too, with the proximity to Mount Vernon and the city's legacy in the shipping business. Let yourself be a part of all the fun, though—book a charter bus rental from US Coachways and let someone else handle all the details.
Commonly Asked Questions about US Coachways Charter Bus Rentals
We know you have questions about booking a charter bus rental for a group trip to Baltimore.
Who is US Coachways?
US Coachways has long been an industry leader in charter bus rentals, providing effective ground transportation solutions to businesses, groups and group leaders for more than three decades.
How do I reserve a charter bus from US Coachways for an outing to Baltimore?
Getting started is simply--just go to our online cost calculator or call 1-855-287-2427 and talk to one of our experienced travel consultants. We'll get you a free quote within minutes.
How early should I book my charter bus excursion to Baltimore with US Coachways?
It's always best to contact us as soon as possible, as that will ensure that you have more options. However, because of our experience and reputation in the business, we can typically arrange an entire trip with relatively short notice.
How much will it cost to take a charter bus to Baltimore?
That depends on a number of factors, including when you plan to travel, how many people will be going with you, how long you'll be on the road, where you're going, and whether you need any special accommodations. You can get a good estimate by using our state-of-the-art online cost calculator.
Will we have to travel far to get to our departure point?
At US Coachways, we have one of the largest networks of charter bus vendors in the United States, with service providers in large and small communities nationwide. We can generally pick you up and drop you off at a location that is convenient for you.
Can I choose from different buses?
At US Coachways, we understand the importance of finding the ideal bus for your trip to Baltimore. If you're going with a small-to-mid-sized group, the mini-bus is a great choice, with plenty of storage space and seating for 24 to 35 people. Larger groups will want to book a full-sized charter bus, which can accommodate up to 57 passengers. With the exception of school bus rentals, all charter buses come with climate control, high-back bucket seats, a great sound system and lots of room for your personal items. Additional amenities may also be available for an extra charge, including Wifi, charging stations for your devices, DVD players and monitors, public address systems, leather seats and hardwood floors. ADA-compliant coaches are also available.
Can we bring alcoholic beverages onto our charter bus trip to Baltimore?
We allow the consumption of alcoholic beverages on charter bus rentals, provided you have notified us in advance and obtained permission to do so. In all situations, though, your driver will have the right, in his or her sole discretion, to terminate or suspend alcohol consumption for any reason. Furthermore, all use or consumption of alcohol must in compliance with local laws.
Are there age restrictions for booking a charter bus rental to Baltimore?
You must be at least 21 years of age to sign a contract to book a charter bus rental. Buses are available for high school and college events, but we typically require that a parent or guardian sign the rental agreement.
Book Your Charter Bus Rental to Baltimore with US Coachways
When you choose US Coachways as your service provider for a charter bus trip to Baltimore, you'll get:
We offer discounts to special travelers—We reward healthcare workers, military personnel, non-profit organizations and seniors with additional discounts on charter bus rentals. To learn more, check out our specials page.
More flexibility than with other vendors
Because of our longstanding relationships with top-level charter bus vendors nationwide, we have the vendor loyalty, as well as the skill and experience, to make last minute or real time changes or even book a trip with little notice.
Customer service that's second to none
There's a good reason that we have over 2,000 favorable reviews. We always make the extra effort to ensure the success of your outing, offering dedicated project management, 24/7 dispatch services, logistical support, and great pricing.
The strongest commitment to your personal safety
We review the safety records and ratings of all our vendors, and won't book with those who have any current major violations. We strictly enforce "time on the road" regulations and require all drivers to log their time behind the wheel.
Enjoy All Baltimore Has to Offer on a Charter Bus Rental
On a charter bus, you can relax and take in the great attractions in Baltimore while we handle the details:
Fort McHenry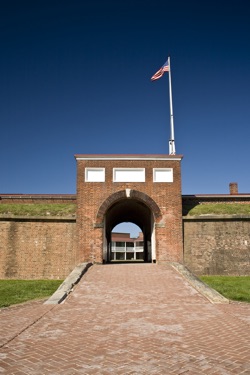 See the historic site where Francis Scott Key saw the flag that inspired him to pen America's national anthem. Guided tours are available.
The National Aquarium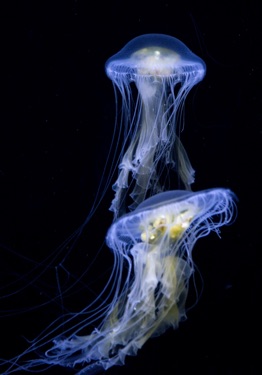 Located on the Inner Harbor, the National Aquarium has exhibits and aquatic species from around the world. See coral reefs from the Atlantic and Pacific Oceans, marine life from the Amazon River, the tropical rain forest, and Australia.
The Inner Harbor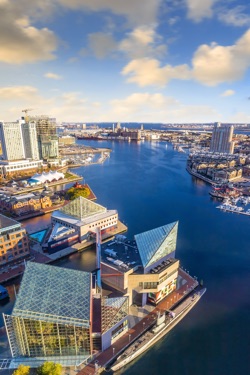 A focal point in the city's rebirth, the Inner Harbor boasts some of the city's finest restaurants and pubs, high-end shopping destinations, music and theatre venues, and museums, as well as a number of historic ships.
The Walters Art Gallery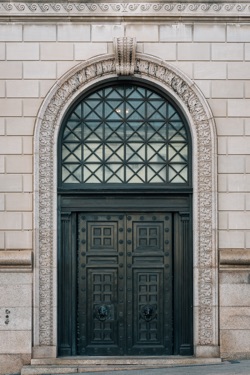 One of many world-class visual arts venues in Baltimore, the Walters boasts an extensive collection of ancient art, with artifacts from Greek, Roman, Byzantine, Egyptian and Ethiopian cultures.
The Baltimore Museum of Art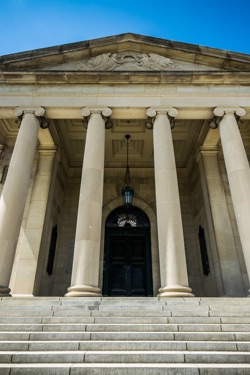 Enjoy the largest collection of the works of Henri Matisse in the world, as well as paintings from van Gogh, Picasso, Cezanne and Andy Warhol. There's also an extensive collection of African art, as well as a sculpture garden.
The American Visionary Art Museum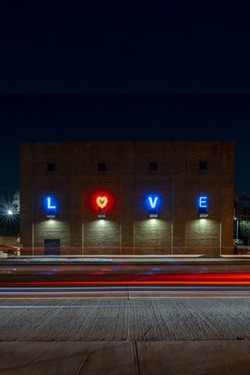 One of the quirkiest art museums you'll ever visit, the American Visionary Art Museum includes works exclusively from self-taught artists. Its extensive folk art collection has works on canvas, in embroidery and even made of toothpicks.
Camden Yards and the home of Babe Ruth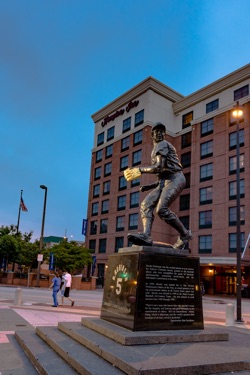 The city of Baltimore started a new trend in baseball stadiums with the "retro-classic" Camden Yards. It's located just a couple blocks from the birth home of George Herman "Babe" Ruth, now a museum.
The Baltimore and Ohio Railroad Museum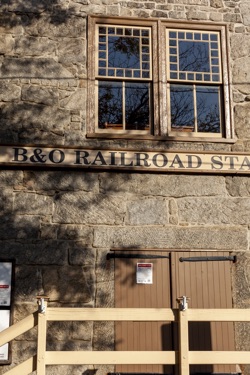 The first railroad passengers in the United States boarded the B&O in the early 1800s, traveling west to Ellicott Mills. The museum shows the history of train travel in the United States, with a number of the original locomotives on site.
A Charter Bus Rental—The Right Choice for Any Trip to Baltimore
A charter bus offers the reliability, comfort, safety, flexibility and great pricing when traveling with a group:
Why should I book a charter bus for a company outing?
A charter bus rental helps you use your time more efficiently. You can use the coach as a meeting space, preparing employees for a meeting or conference, or sharing what you've learned as you travel home.
Why should I take a charter bus to a sporting event?
When you travel to a big game on a charter bus, the party will start the minute you get on the bus. In addition, you can safely have an adult beverage, as you'll have your own designated driver.
Should I book a charter bus to take students on a trip?
Absolutely! When you're in charge of high school or college kids, there are two primary concerns—safety and accountability. When you all travel together on a charter bus rental, it will be much easier to keep track of where everyone is.
Do you recommend a charter bus for a public event?
Yes. A charter bus is ideal for group travel to parades, rallies, praise meetings, stadium concerts, cultural festivals and similar events. You won't have to park miles away and try and find your way to the event.
Explore the Neighborhoods of Baltimore on a Charter Bus
There's something interesting around just about every corner in Baltimore. Check out some of these neighborhoods:
Hampden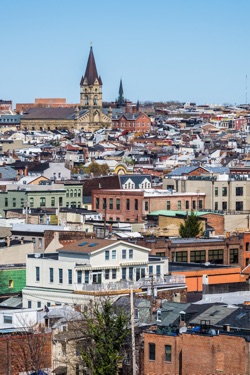 For eye-popping displays of color, visit this historic neighborhood, founded as a mill town, but now boasting many one-of-a-kind restaurants and one-off shopping destinations. It evolved into a haven for artists in the late 20th century.
Mount Vernon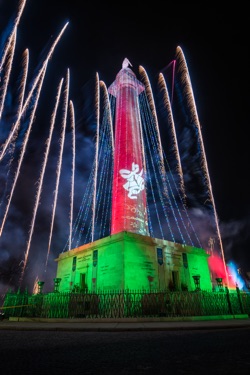 Mount Vernon still has cobblestone streets, filled with great places to eat, live music and theatre venues, museums and shops. The first Washington Monument is here, along with the Peabody Library and the Walters Art Museum.
Canton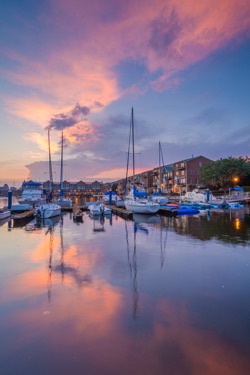 Located on the waterfront with a view of Fort McHenry, Canton feels like a step back in time, with traditional rowhouses along a village square. The waterfront park has trails and other outdoor activities, including concerts.
Fells Point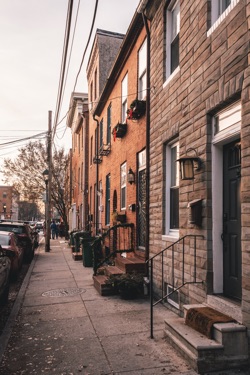 Nestled along the city's Inner Harbor, Fells Point offers some of the best seafood restaurants in Baltimore. It's also a popular destination for dancing, music and nightlife, with modern clubs side-by-side with historic old taverns.
Annual Happenings in Baltimore that You Don't Want to Miss
You'll find something exciting on the calendar any time of the year in Baltimore:
The Preakness Stakes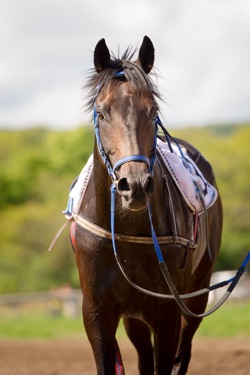 The storied Pimlico racetrack hosts the second event in thoroughbred racing's Triple Crown on the third Saturday of May. Come for the week, though, as there are dozens of fun events leading up to the big race.
Opening day at Camden Yards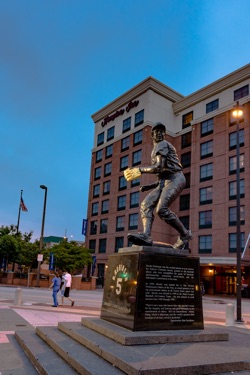 Few major league baseball cities look forward to opening day as much as Baltimore does…it seems like half the city takes a holiday. Local pubs and restaurants have specials all day long and there's live music all around the stadium.
The Maryland Film Festival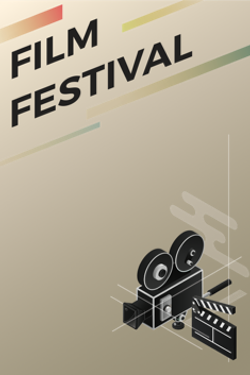 One of the top events of its kind in the nation, held over a five-day period every May, this homage to the cinematic arts offers more than 40 feature films and 100 shorts.
Flower Mart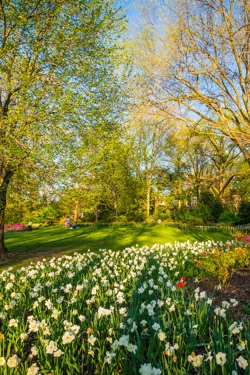 The city's oldest festival, Flower Mart showcases gardens, plants and homes in Baltimore every May. You can learn about a wide range of flora, or enjoy live music and traditional Baltimore culinary treats, such as the lemon stick.
Honfest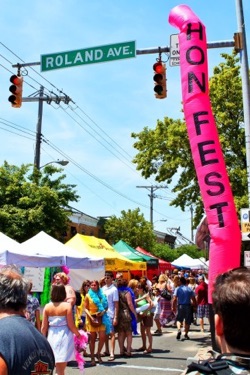 This light-hearted festival pays tribute to the days of cat-eye glasses and beehive hairdos. It's held annually in Hampden, one of the city's funkiest neighborhoods. Don't miss the Bawlmer's Best Hon Beauty Pageant!
Baltimore Pride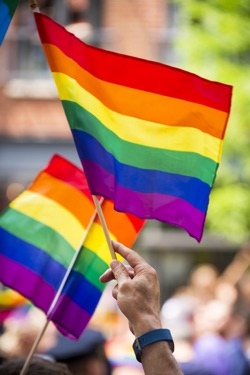 One of the nation's oldest celebrations of LGBTQ culture, Baltimore Pride draws thousands to its wide array of events. There are block parties, a pet parade, a high heel parade, live musical performances and drag competitions.
Summer restaurant week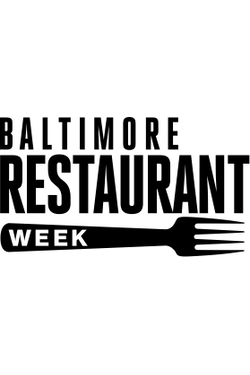 Neighborhoods throughout the city participate in this event, with 10 days of amazing brunch, lunch and dinner specials at eateries throughout the city, including the famed blue crab, snowballs (dessert), pit beef, and coddies.
The Great Halloween Lantern Parade and Festival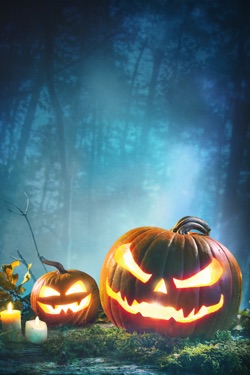 Join more than 10,000 others, all holding handmade lanterns, on the last Saturday of every October. There are also hayrides, a costume contest, a beer garden and food trucks.
Reserve Your US Coachways Charter Bus Rental to Baltimore!
Some of the country's best and most interesting art museums—amazing culinary experiences—world-class shopping—professional sports—there's a lot to do in Baltimore. Travel to the Charm City like a pro, in a charter bus rental from US Coachways.
At US Coachways, we have consistently provided effective ground transportation solutions to groups, group leaders and business throughout the country for more than 30 years. Visit our convenient online Cost Calculator to get a free estimate on the cost of an excursion to Baltimore. To learn more about the range of services we provide, or to get answers to any questions about charter bus rentals, call 1-855-287-2427 and speak with one of our travel consultants.
We Book More than 20,000 Charter Bus Trips Every Year!