Your Guide to a Great Charter Bus Rental Boston, MA
When you think of Boston, many images come to mind—the Green Monster at Fenway Park, the Boston Tea Party that started the American War for Independence, lobster rolls and clam chowder, historic old churches and the Boston Pops Orchestra. This amazing city on the Northeastern Seaboard has something for everyone—arts and culture, championship sports, food you won't find anywhere else and some of the most revered sites in American and world history.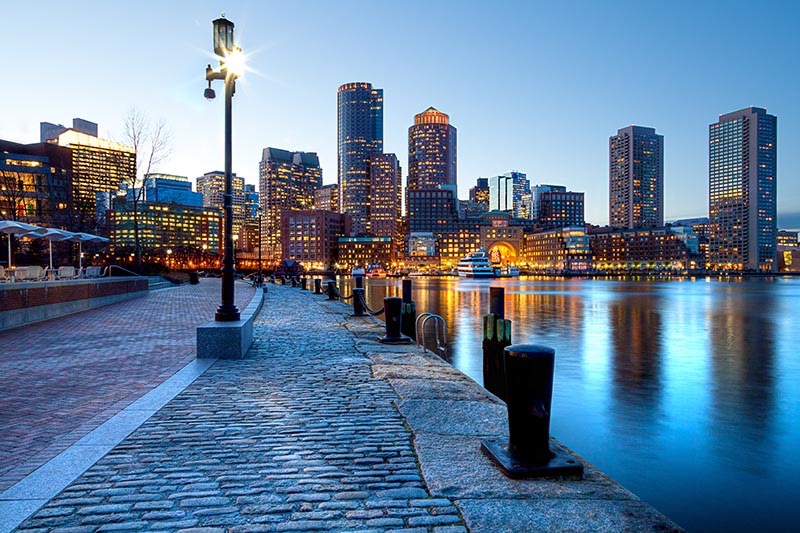 But Boston is a big and busy town. If you're headed there with a group, you don't want to be the one to battle the nonstop traffic, check the map or look for parking. With a charter bus rental from US Coachways, you can enjoy all the city has to offer while we handle all the details.
We'll Help You Find the Perfect Coach for Your Group
You want your trip to Boston to be a memorable one? Travel there and back in the comfort and luxury of a charter bus. It's important, though, to take the time to secure the right bus for your entourage. You want something that gives everybody room to relax, but you don't want too many empty seats.
At US Coachways, we have long-established relationships with a vast network of charter bus service providers across the country. We'll look at all the aspects of your trip—how many people are going, how long you'll be on the road, what you'll need to bring—so that we can find the bus that's just the right size. We'll also assess any special needs you or your participants may have, so that we can secure a coach with the appropriate or necessary amenities.
A mini-bus — This coach is well-suited for mid-sized groups, seating 24 to 35 passengers comfortably. You'll also have plenty of room for personal items and souvenirs of your trip to Boston.
A full-sized bus — If you're taking a big group to Boston, this is the ticket. There's room for up to 57 people on each bus, and multiple bus rentals are always an option.
Most charter buses have certain modern conveniences as standard features, such as Wifi, charging stations for your devices, DVD players and PA systems. You can also get other amenities, including state-of-the-art sound systems and even on-board restrooms. The options vary from bus to bus, so check with your booking agent to see what's available.
At US Coachways, we bring more than 30 years of experience in the charter bus rental business to groups throughout the country. Visit our online Cost Calculator or call us at 1-855-287-2427 for a free quote for a charter bus trip to Boston or to learn more about the full scope of our services.
Boston—America's Cradle of Liberty
Founded nearly 400 years ago, in 1630, Boston was a thriving commercial, financial, political and education hub before it spawned the events that led to the American Revolution. Come to Boston and see the many storied landmarks commemorating our battle for independence from England: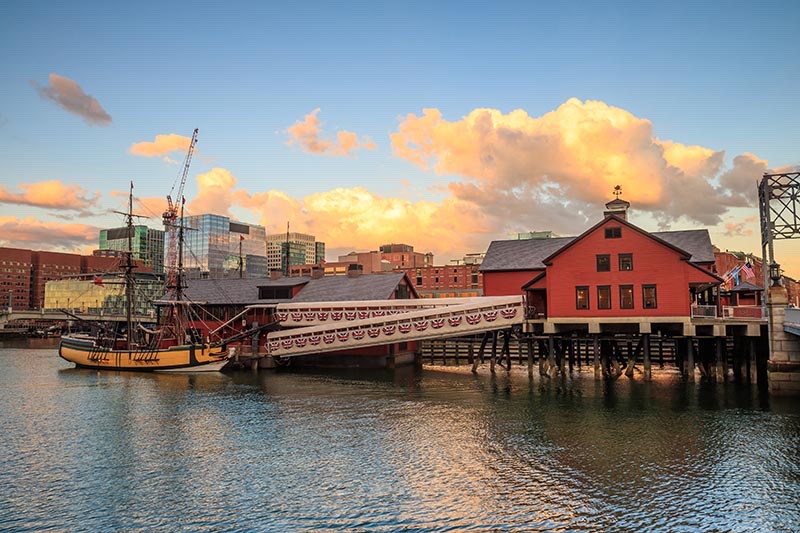 There's Much to See and Do in Boston
A Charter Bus Rental—Ideal for Any Occasion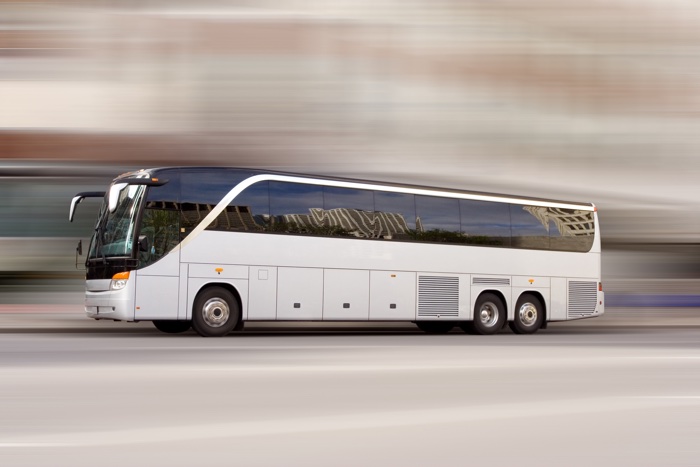 A Charter Bus Rental—The Optimal Choice for a Group Trip to Boston
When you're taking a group to a city like Boston, you don't want the travel there and back to put a damper on a good time. With a charter bus rental, you'll have a number of advantages:
You'll have nearly unlimited flexibility

— Boston's a big and exciting city, with endless opportunities to have a great time. You don't want to go on a prepackaged trip, where somebody else decides what you see, where you go and when you go there. With a charter bus rental, you'll always have a "one of a kind" trip. You tell us where you want to go, when you want to be there and how long you want to stay. We'll make it happen.

A charter bus rental lets everybody join in the fun

— On most group trips, there's somebody who has to be in charge. Someone has to check the map or pay attention to the clock, so that you get to your destination on time. Someone has to battle traffic, find a place to park, or get behind the wheel after a busy day in the city. With a charter bus, we'll take care of those details. You can relax with friends and family. You won't have to worry about missed connections or lost luggage. You'll be on the same coach for the entire trip and your bags will always be with you. There's no TSA line, either, so you can get right on the bus. Even better, you won't have to put your phone on "bus mode." You can stay connected all the time.

You'll feel safe and secure on a charter bus

— Year after year, charter buses continue to be one of the safest ways to travel with a group. There's a trained and skilled professional behind the wheel. In addition, security is strong on a charter bus—there's only one way on and off, so uninvited guests are rare.

You'll have plenty of room to move

— You'll enjoy the wide seats and the spacious aisles. You'll also be able to stretch your legs—there's more leg room than on any other mode of transportation.

On a charter bus, you can usually take advantage of the HOV (high occupancy vehicle) lanes

— Trust us, this can be a big deal in Boston.

You'll typically spend less for more travel

— With a charter bus, many of the costs of travel are shared with other passengers. You'll be able to spend more on having a good time.

Charter buses are environmentally friendly

— Think about it — when you put 57 people in one of our buses, that's more than 20 private vehicles that aren't on the road. That's how you create a positive impact on the environment.
Book Your Boston Charter Bus Rental Today
At US Coachways, we have been a leader in the charter bus rental business for over 30 years, booking more than 20,000 trips every year. To get a free quote for a charter bus rental to Boston or to learn how we can help you with a group trip, go to our online Cost Calculator or call 1-855-287-2427 to speak to an experienced customer service representative.