Travel to New Jersey in Luxury, Comfort and Style
History…arts and culture…world-class shopping…wineries…fabulous dining…it's all there in Cherry Hill, New Jersey. This fun township is just southeast of Philly, though. You don't want to worry about traffic, parking or finding your way around. Make your trip to Cherry Hill a true vacation—in the safety, convenience and affordability of a charter bus from US Coachways.
A Charter Bus—The Smart Choice to Get You to and from Cherry Hill
When you're responsible for organizing a group outing, there are endless details, but none more important than your choice of transportation. If people encounter challenges getting there and back, they may forget the fun they had while they were there. Make it easy on yourself by booking a charter bus. With a charter bus rental from US Coachways, you'll have:
More control and flexibility than any other mode of travel

— You decide when you'll leave, where you'll depart, when you'll stop, how long you'll stay and when you'll return. Want to stay a bit longer in Cherry Hill? It's usually not a problem. In fact, we can often book an entire outing with little advance notice.

Safety and security

— You'll have a highly skilled and trained driver, so accidents are virtually unheard of. In addition, there's limited access to your coach, so it's easy to see who's coming and going. You won't have any uninvited guests, so you and your personal items will be safe and secure.

One of the most cost

- effective ways to travel—On a charter bus, you'll share many of the costs with fellow passengers, making it one of the most affordable ways to go to Cherry Hill.

A reliable mode of transportation

— Unlike other forms of travel, charter buses rarely experience delays or cancellations. Your driver has the tools and resources to identify potential roadway problems and find alternate routes. In addition, because of our relationships with charter bus vendors across the country, we can usually find a replacement coach without much difficulty.

Comfort

— You won't find wider seats or more leg room on any other type of transportation, and there's no middle seat! The aisles are wide and there's no requirement that you stay buckled in at all times.

Less stress

— You won't have to worry about traffic, directions, parking or getting there on time. Your driver will handle all those details. There's no TSA security checkpoint, so you won't stand in line or have to take off your shoes. You'll be on the same bus throughout your trip and your luggage will be with you—no worries about missed connections or lost bags. There's also no requirement that you put your phone or other device on "bus mode." You can stay connected at all times.

Less risk of getting stuck in traffic

— On a charter bus, you can always take advantage of the HOV (high occupancy vehicle) lanes.

More than just a means of transportation

— Your bus is the ideal setup for a group meeting, whether you're prepping employees for a big meeting, tuning up the choir before a performance or talking strategy before a big game. It's also a great place for some quiet time during a busy trip.

A chance to help the environment

— When you ride with others on a charter bus, you can take as many as 20 private vehicles off the roads, lowering carbon emissions.
At US Coachways, we bring more than 30 years of experience in the charter bus industry to customers nationwide. For a free estimate on the cost of a charter bus trip to Cherry Hill, New Jersey, go to our user-friendly online cost calculator. To learn more about the full scope of our services, or to ask any questions about charter bus services, call 1-855-287-2427 and talk to a travel consultant.
Cherry Hill, New Jersey—You Won't Find "a Better Place"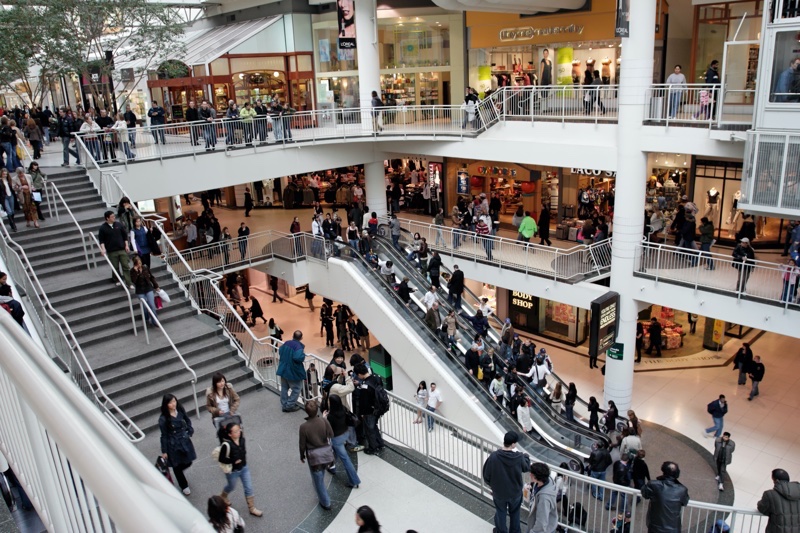 Just eight miles southeast of the heart of Philadelphia, along the Delaware Valley coastal plain, Cherry Hill lives up to its motto—"You couldn't pick a better place!" The township offers something for just about everyone.
The history

— The area now known as Cherry Hill was first inhabited by European immigrants nearly 100 years before the birth of the United States. Cherry Hill boasts a number of historic structures from the early days of our nation, including the Barclay Farm House/Homestead, built in 1816. The Indian King Tavern, in nearby Haddonfield, was the site of a 1777 meeting where the state of New Jersey officially ratified the Declaration of Independence. The Barclay House and the Indian Tavern both have museums and are open to the public year-round.

The Esther Raab Holocaust Museum offers artifacts and educational programs to preserve the legacy of Holocaust survivors and their families. There's also an engraved gravestone beneath the bell at Station 3 of the Cherry Hill Fire Department, paying tribute to those who lost their lives in the September 11, 2001 terrorist attacks in New York City.

Arts and culture

— With Philadelphia just 15 minutes away, you'll have access to some of the world's finest visual and performing arts. The Greater South Jersey Chorus, with both chamber singers and a full chorus, offers events in Cherry Hill throughout the year. The Philadelphia Orchestra, Opera Philadelphia, the Pennsylvania Ballet and the Philadelphia Chamber Music Society all offer productions less than 15 miles down the road. You'll also find live theatre and popular music at the Cherry Hill Performing Arts Center or at Haddonfield Plays and Players. For patrons of the visual arts, the trip to the nearby Philadelphia Museum of Art is well worth it, offering nearly 250,000 works of art, including European, Asian, Egyptian, Roman and Pre-Columbian collections.

The shopping

— There's plenty of places to engage in a little retail therapy in and around Cherry Hill. The Cherry Hill Mall has more than 160 stores and restaurants, including world-renowned merchants and one-of-a-kind boutiques. Another popular destination is Market Place at Garden State Park. Nearby Haddonfield has the small-town, local merchant vibe, with more than 200 shops, restaurants and galleries, including many boutiques and smaller shops.

The wineries

— There are a number of award-winning vineyards or wineries in the Cherry Hill area, from Heritage Vineyards (named New Jersey Winery of the Year on multiple occasions)to Sharrott Winery in Hammonton or Cedarvale in Swedesboro. Most local wineries offer tours, tastings and educational programs on winemaking.

The food

— Bring a taste for Italian food when you come to Cherry Hill…you get some of the best and most authentic Italian cuisine outside of the old country, with more than 100 Italian eateries in and around Cherry Hill. With the proximity to Philly, though, you can expect virtually endless dining options, from some of the best cheesesteak you'll ever sink your teeth into to Bahamian, Cuban, Dutch, Argentinean, Peruvian, Moroccan and Pakistani fare. Of course, you can't come here without indulging in the best pizza in the world!
Let US Coachways Find the Perfect Bus for Your Trip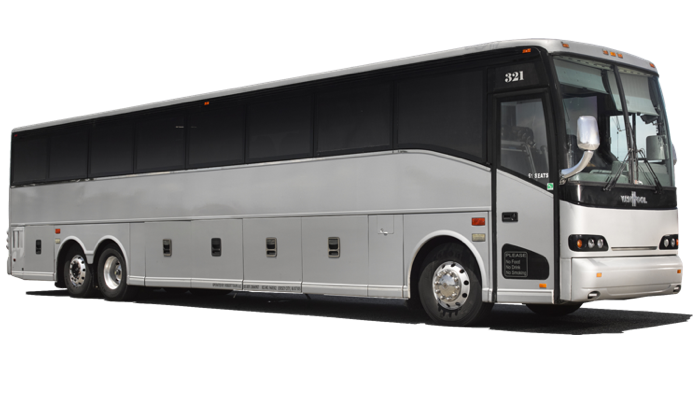 Your first step toward a successful group outing? Travel there and back in the comfort and luxury of a charter bus. But there's another step that's just as important—you want to take the time to make certain you have the right bus for you and your group.
At US Coachways, we'll work closely with you to help you find the ideal bus. We'll carefully gather information about your event—how many people are going, what you'll need to bring or take home, how long you'll be on the road, and any other special needs of your group. Then we'll reach out to our extensive network of charter bus service providers to find the coach that best fits your needs.
If you're going to Cherry Hill with a small-to-medium-sized group, consider renting a mini-bus. It comes in a number of sizes, seating anywhere from 24 to 35 comfortably. For larger groups, the full-sized bus is ideal, with room for 57 passengers and an on-board bathroom. All charter buses, except for some school buses, have plush high-back bucket seats, climate control, a great stereo and plenty of storage space. Additional amenities may be available at an extra cost, including Wifi, electrical outlets, DVD players and monitors, public address systems, leather seats and hardwood floors. Check with your booking agent.
Take a Charter Bus for Any Outing to Cherry Hill
The convenience, comfort, affordability, flexibility, safety and reliability that come with a charter bus make it an outstanding choice for any type of travel:
Family celebrations

— Weddings, engagement parties, rehearsal dinners, reunions, graduations, birthday parties, bar and bat mitzvahs, anniversary and retirement affairs, and even family vacations

Business and corporate travel

— Conferences, conventions, workshops, seminars, training sessions, employee volunteer projects, team-building exercises, golf outings, company picnics and holiday parties

Senior citizen and retiree trips

— Shopping excursions, plays and concerts, museums, historical attractions, casino adventures, and fall foliage tours

School travel

— Fan and athlete transportation, club and class trips, cultural events, graduation and prom after-parties, band and orchestra festivals, sorority and fraternity outings, student volunteer work

Church ministries

— Mission trips, local volunteer efforts, church camp sessions, faith-based conferences and conventions, retreats, choir tours, adult and youth fellowship events

Special events

— Bowl games, college and professional sports, motor car races, food and cultural festivals, touring theatrical productions, public rallies, winery and brewery tours, stadium and arena concerts
The US Coachways Commitment
For more than three decades, we have been dedicated to providing the highest levels of customer service and satisfaction in the charter bus industry. When you book a coach through US Coachways, you can expect:
Comprehensive dispatch services 24 hours a day, seven days a week, with the resources and tools to manage multiple sites simultaneously.
Access to our online Trip Management Portal , where you'll be able to view invoices, itineraries and other information from all your US Coachways bookings in a single location.
The best logistical support in the business, from the careful selection of the ideal bus for your group to the determination of optimal pickup and drop-off times and locations. We will also monitor all roadways for construction, accidents and other factors that might interfere with your travel.
Your own dedicated project management team, with a single point of contact throughout your trip.
Highly competitive pricing—We book, on average, more than $55 million in charter bus excursions every year. That gives us the local market exposure and vendor allegiances to consistently help you get more for your money.
Flexibility—With our vast network of charter bus service providers nationwide, we can usually make last-minute or real-time modifications to your travel plans, or even book an entire trip with short notice.
We are also GSA (General Services Administration) approved to provide charter bus services to the United States government and its agencies, including the armed forces.
Book Your Trip to Cherry Hill Today!
At US Coachways, we have helped individuals, businesses, groups and group leaders find effective ground transportation solutions for more than 30 years. To get a free quote on the cost of a charter bus trip to Cherry Hill, New Jersey, go to our easy-to-use online Cost Calculator. To learn more about the ways we can assist you with your travel needs, or to ask any questions about charter bus rentals, call 1-855-287-2427 and speak with an experienced travel consultant.