When you're looking for a great location to take a group, think Chicago. Some of the world's best museums are here, with famous works of art, natural history exhibits and amazing display of science and technology. There's always great music and theater in the Windy City, and you can't surpass the shopping experience you'll have on Michigan Avenue's Magnificent Mile. Chicago is a big and bustling city, though. Make the trip easy for everyone, including yourself. Book a charter bus rental from US Coachways and travel in luxury, comfort and convenience.
What You Need to Know about Charter Bus Rentals
If this is your first foray into luxury travel by charter bus, you no doubt have questions…we have answers!
Who is US Coachways?
US Coachways has been one of the nation's premier providers of charter bus rentals to groups, group leaders, businesses and business owners for more than 30 years.
How do I arrange a custom charter bus rental to Chicago with US Coachways?
With US Coachways, it's a cinch—just go to our online cost calculator or call 1-855-287-2427 to talk with an experienced travel consultant. We'll make certain you have a free quote in minutes.
How much lead time do I need to book a US Coachways charter bus to Chicago?
Because of our knowledge and experience, as well as the longstanding relationships we have with charter bus vendors nationwide, we can book an entire trip with almost no notice. The earlier you book, though, the more options you'll have.
How much will it set us back to take a US Coachways charter bus rental to Chicago?
The price of a charter bus rental depends on a number of variables, including when you travel, how long you're gone, where you're headed and any special options you'll need. Go to our online cost calculator for an estimate.
Will US Coachways pick us up at a location that's convenient for our group?
In almost every case, we can come to you. We have relationships with vendors in urban and rural areas across the country, and usually fine one close to you.
Are there different buses from which to choose?
Of course! One of the keys to a successful trip is the right coach. Our minibus will seat 24 to 35 comfortably, ideal for smaller groups. Larger groups will want to book a full-sized charter bus, with room for up to 57 passengers.
What are the standard amenities on a charter bus trip to Chicago?
Most US Coachways charter bus rentals come with bucket seats, climate control, ample storage space and a great sound system. You can also get additional features, such as Wifi, DVD players, and charging ports for your devices. ADA-compliant vehicles are also available.
Can we drink alcohol on a charter bus rental trip to Chicago?
US Coachways allows passengers to consume alcoholic beverages onboard a charter bus rental, provided we have been notified and have granted permission in advance. You must, however, be in compliance with local laws in any location your bus travels. Additionally, your driver may terminate or suspend alcohol consumption at any time for any reason.
Are there age restrictions for booking a charter bus rental with US Coachways?
We require that you be at least 21 years of age to sign a charter bus rental agreement. We book trips for high school and college groups, but an adult must sign the rental contract.
A Charter Bus Rental—A Great Way to See and Enjoy Chicago
The Windy City has plenty to fascinate and entertain you:
The Art Institute of Chicago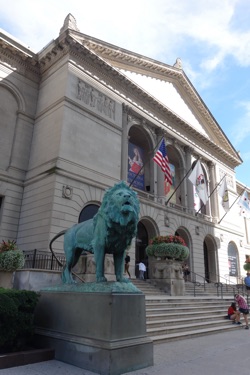 Founded nearly 150 years ago, it's one of the largest art museums in the country, with works by O'Keeffe, Picasso, Van Gogh, Cezanne, Degas, Rembrandt, El Greco, Seurat, and Monet, as well as Grant Wood's famous American Gothic.
The Field Museum of Natural History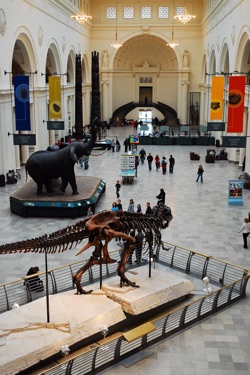 One of the largest of its kind in the world, the Field Museum has more than 24 million artifacts in its collection, with exhibits on ancient Egypt and the ancient Americas, world cultures, evolution and a tyrannosaurus named Sue.
The Navy Pier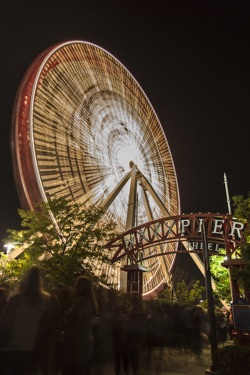 This 3,300-foot-long pier includes more than 50 acres of gardens and parks, as well shops, restaurants, and family fun attractions, including a musical carousel, the Funhouse Maze and the Chicago Children's Museum.
The Magnificent Mile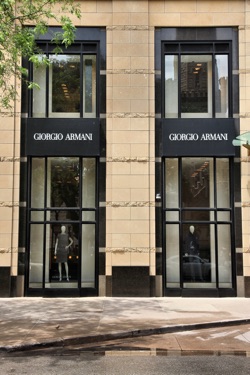 Stroll along Michigan Avenue, where you'll see many of the world's top retailers among its more than three million square feet of shopping space. There are also many great restaurants and museums along the way.
The Shedd Aquarium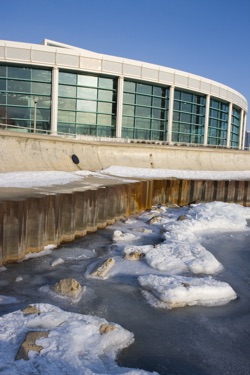 Located on the Museum Campus Chicago, on the shores of Lake Michigan, the Shedd has more than 1,500 different marine creatures in its tanks. It's been honored multiple times by the Association of Zoos and Aquariums for its exhibits.
The Museum of Science and Industry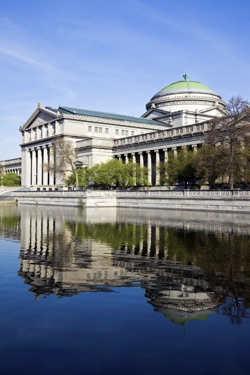 Opened in 1933, this landmark boasts a full-sized replica of a coal mine, a WWII German submarine, the command module for Apollo 8, a 3,500 square foot model railroad and a diesel-powered passenger train.
Grant Park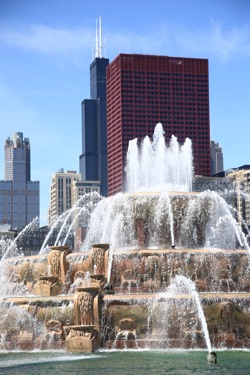 This 319-acre park in the Loop area, known by locals as "Chicago's front yard," has many displays of public art, including the Abraham Lincoln Monument and Cloud Gate, by Sir Anish Kapoor. It also hosts many free festivals.
Wrigley Field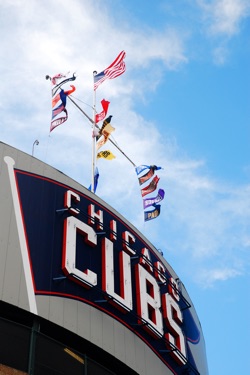 The second oldest ballpark in the major leagues, Wrigley has a history that dates back to 1914. If the Cubbies aren't playing when you visit, you can get a tour of the press box and field, and visit the dugouts.
Why You Want to Rent a US Coachways Charter Bus to Chicago
At US Coachways, we book millions of dollars in charter bus rentals every year. Here are some of the reasons why:
We offer discounts to special travelers—We reward healthcare workers, military personnel, non-profit organizations and seniors with additional discounts on charter bus rentals. To learn more, check out our specials page.
The ability to make last-minute or real-time modifications
We have the skill, knowledge and access to resources to quickly and effectively respond to changed circumstances
We offer the best customer service in the charter bus rental business
There's a reason we have more than 2,000 positive customer reviews—a dedicated project management team, 24/7 dispatch, timely and effective logistical support and our easy-to-use online Trip Management Portal.
We are dedicated to ensuring your safety
We check vendor safety records and ratings on a regular basis, and won't use those who have any current major violations. We strictly enforce state and federal regulations, requiring that drivers accurately log their time.
A Charter Bus Is Ideal for Any Type of Outing to Chicagoland
Affordable…safe…comfy…dependable…convenient…adaptable…a charter bus rental is great for any type of excursion:
Is a charter bus ideal for travel to a public event?
Absolutely. A charter bus will drop you off and pick you up right at the event, so you won't have to park a mile away and walk. It will also help you share an outing with like-minded people.
Should I go to a game on a charter bus rental?
On a charter bus, the revelry starts when you walk on the bus and doesn't end until you return. No worries about finding a venue or getting behind the wheel after a late game.
How about a charter bus rental for a school trip?
When you're taking students anywhere, your two most important concerns are safety and accountability. With a charter bus rental, you'll keep students off the roads and you'll know where they are at all times.
Will a charter bus rental improve a corporate trip?
A charter bus rental will let you maximize efficiencies. You can multitask, using the bus as a meeting place while you travel. You'll also be able to plan more efficiently, as you'll all arrive and depart at the same time.
You'll Love the Great Neighborhoods in Chicago
On a charter bus, you can easily experience the cultural diversity that is Chicago
Hyde Park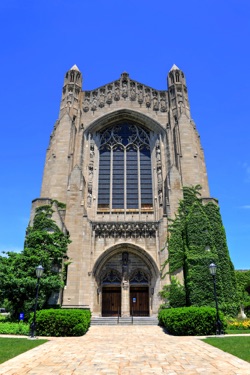 On the South Side, home to the University of Chicago, the Museum of Science and Industry, and former president Barack Obama, this is one of the oldest and most historic neighborhoods in Chicago, close to Lake Michigan
The West Loop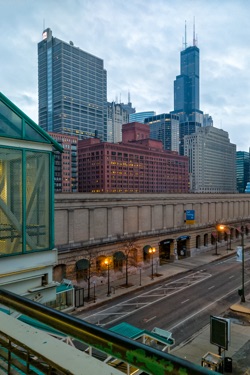 Your destination if you're looking to enjoy the nightlife in Chicago, the West Loop has an amazing array of great restaurants and watering holes in restored industrial settings.
Wrigleyville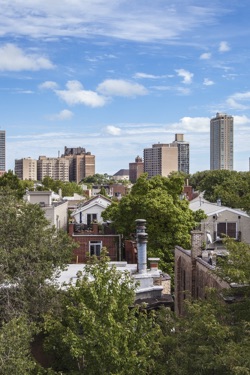 Home to Wrigley Field, this neighborhood has grown by leaps and bounds since the hometown boys finally won the world series in 2016. Catch a game at the stadium or check out the many great bars and restaurants in the area.
Old Town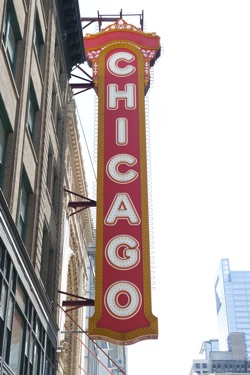 With many of the city's oldest and most architecturally significant buildings, Old Town is the home to comedy improv group Second City, as well as St. Michael's Church, one of the few buildings that didn't burn in the Great Chicago Fire of 1871.
Put These Events on Your Chicago Bucket List
If you're coming to Chi-town, plan to be there when one these fun events is on:
The Chicago Blues Festival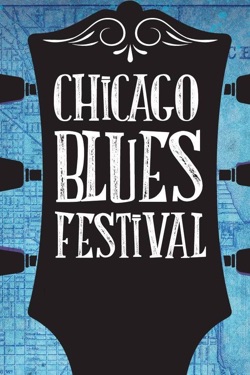 Long known for its iconic blues clubs, Chicago is the hub of the blues world for three days every June, as many of the world's greatest come to the Windy City for a festival in Millennium Park. Don't worry about a ticket—it's free!
Oktoberfest Chicago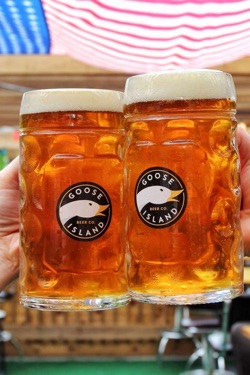 Come to Chicago's German neighborhood for beer, brats, pretzels and oompah bands. Take a boat ride along the Chicago River or have dinner at some of the most authentic German restaurants this side of the Atlantic Ocean.
The Magnificent Mile Lights Festival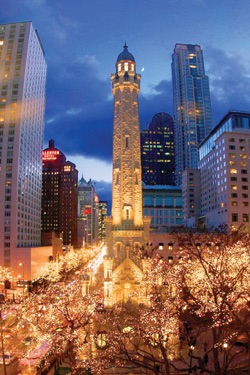 It's officially Christmas season in Chicago when the Christmas lights are turned on along Michigan Avenue. There are live musical performances, a parade, food and drink booths and an impressive fireworks display on the Chicago River.
The St. Patrick's Day Parade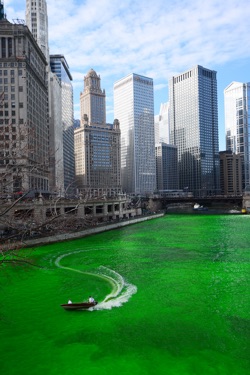 This annual music festival, held in May, features musicians from a wide range of genres and spans an entire weekend. Held at the Harvard Athletic Complex, it draws more than 20,000 every year.
Taste of Chicago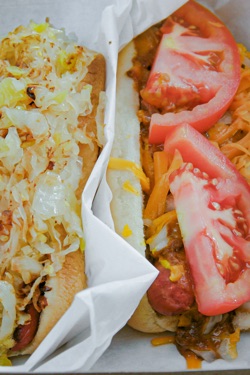 Bring your appetite to Grant Park in July, as more than 80 of the city's restaurants serve up their best creations. There are also cooking demonstrations, concerts and other arts offerings.
Lollapalooza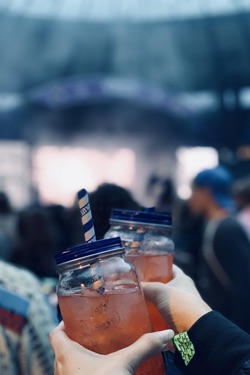 More than 400,000 come to Chicago every summer for this 4-day festival of music, with artists spanning a wide range of genres, from alternative rock to electronic music, from hip hop to punk.
The Chicago Air and Water Show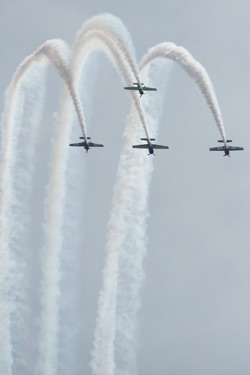 The largest free show of its kind in America, the Air and Water Show features waterskiing and boat-jumping events, as well as daredevil pilots and parachute teams. The Blue Angels regularly pay a visit.
The Bacon and Beer Festival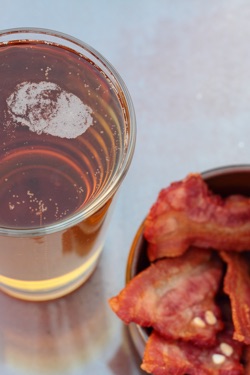 Held in October at Soldier Field, this unique festival offers all things bacon—think ice cream, donuts, marshmallows and pancakes, for starters—all accompanied by your favorite craft beer. There's even a bacon-themed costume contest.
Book Your Charter Bus Rental to Chicago Today
Whether you're coming for the arts and culture, the amazing museums, fabulous food, great festivals, world class sports or unmatched shopping experiences, you don't want to spend your time in Chicago with your eyes on the GPS, looking for a place to park, or simply battling the traffic. With a charter bus rental from US Coachways, you can kick back with everyone else while we handle the details.
At US Coachways, we bring more than 30 years of experience in the charter bus rental business to groups, group leaders and businesses across the country. Check out our Cost Calculator for a free estimate on the cost of a charter bus trip to Chicago. To learn more about the services we offer, or for answers to any questions you have about charter bus rentals, call 1-855-287-2427 and speak with one of our travel consultants.
We Book More than 20,000 Charter Bus Trips Every Year!