Your Guide to Ultimate Fun in the Windy City
Chicago—it's a great city to travel to with a group. You'll find world class museums, great music and great food, unbelievable shopping experiences along Michigan Avenue. But Chicago is a big, big city. It's the third-largest metropolitan area in the United States. You don't want to come here and spend all your time fighting traffic, checking the map or looking for a place to park. Come to Chicago like a pro—in the comfort, luxury and convenience of a charter bus rental from US Coachways.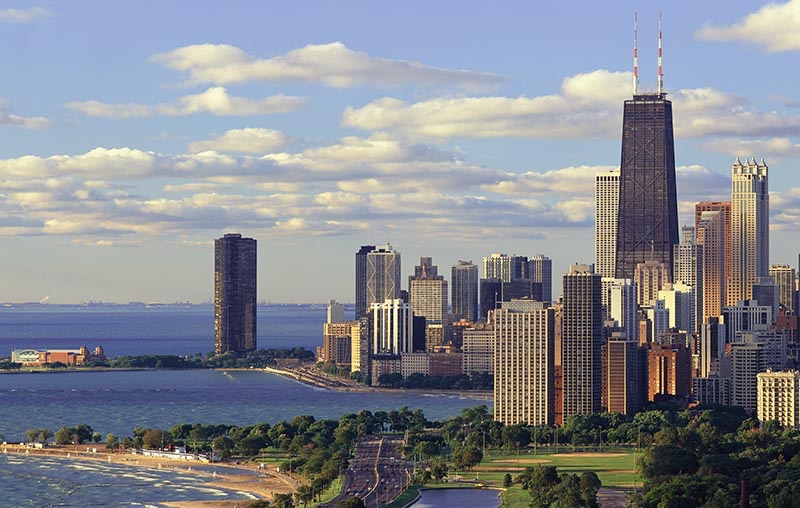 Make Any Occasion Easy with a Charter Bus Rental
The comfort, convenience and elegance of a charter bus make it the perfect choice for any type of outing:
Chicago—A Midwestern Mecca of the Arts
The Windy City has long been a destination for people throughout the Midwest and across the country who want to experience world-class visual and performing arts.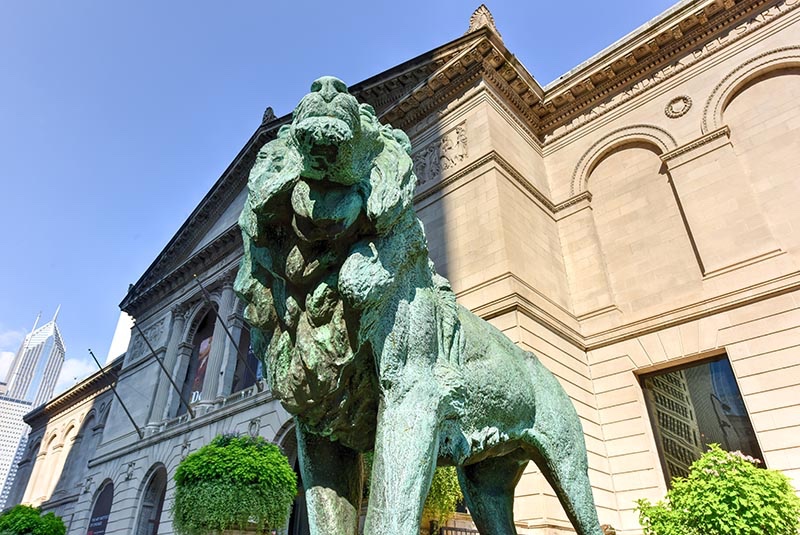 The Chicago Institute of Art

— This world class art museum houses a number of the world's most famous paintings, with works by Van Gogh, Picasso, Monet, Matisse, Chagall, Renoir, Andy Warhol and Georgia O'Keeffe. Grant Wood's American Gothic is there, as is Seurat's famous A Sunday on La Grande Jatte and Edward Hopper's Nighthawks.

The Museum of Contemporary Art Chicago

— This smaller gallery focuses on art from the 20th century. It houses more than 2,500 works in rotating exhibitions.

Live theatre venues

— Chicago is a popular destination for fans of musical theatre and other live stage productions, from traveling Broadway shows to outstanding local productions.

The blues and other musical offerings

— You can't think of music in Chicago without thinking of the blues. There are dozens of places to catch this truly American style of music, scattered all across the Windy City. The city also offers world class opera, a symphony comparable with any in the world, and a wide range of popular music venues.
Take a Walk Down the Magnificent Mile
No trip to Chicago is complete without a stroll down Michigan Avenue, known throughout the city and the Midwest as the "Mag Mile." It's the city's largest shopping district, with more than three million square feet of retail space. Landmarks along the way include the Tribune Tower, the Wrigley Building and the storied Drake, Allerton and Intercontinental hotels.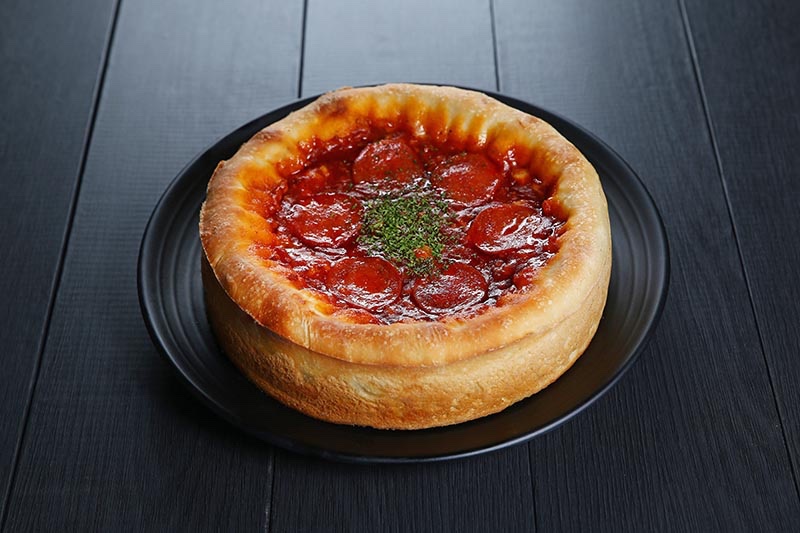 Shopping

— There may be no greater concentration of leading retail stores and luxury boutiques in the world. You'll find the largest Ralph Lauren store in the world, as well as flagship locations for other famous retailers. There are also three large urban shopping centers.

Dining

— You'll find just about everything you could crave along the Mag Mile, from high-end steakhouses to amazing burgers to Chicago style pizza (deep dish) to food courts and hot dog shops. Don't be afraid to explore…some of the best eats along the Magnificent Mile are underground—literally.
A Charter Bus Rental — The Smart Way to Visit Chicago
When you're traveling to a city like Chicago, you want to make the most of every minute you're there. There's no better way to experience the many great attractions in Chi-town than with a charter bus rental:
A charter bus rental lets everyone relax

— It's the most stress-free way to take a group anywhere. Nobody has to check a map or GPS or worry about the time. Your driver knows how to get you where you need to go and will make certain you get there on time. You won't have to battle traffic or try to find a place to park, and you won't have to get behind the wheel after a long day of fun. Because you'll travel on the same coach and your luggage will always be with you, there won't be any worries about missed connections or lost bags. You won't have to go through a TSA line to get on the bus and you'll never have to put your phone on "bus mode."

A charter bus rental offers almost unlimited flexibility

— There's a lot to see and do in Chicago. With a charter bus, you can create your own itinerary. Just tell us where you want to go and when you want to be there. We'll handle the details. In many instances, we can make changes on the fly to accommodate your needs.

A charter bus rental offers a high level of safety and security

— Studies consistently show charter bus travel to be one of the safest modes of travel. You'll have a highly trained and skilled driver. In addition, because of the limited access to the bus, you'll be able to monitor who comes and goes, and you and your belongings will be safe and secure.

A charter bus gives you room to breathe

— The aisles are wide, the seats are spacious and there's more leg room than you'll find on any other mode of travel.

A charter bus can often take advantage of the HOV (high occupancy vehicle) lanes

— That can make it much easier to get around Chicagoland.

A charter bus rental is one of the most cost

- effective ways to take a group somewhere—With a charter bus, you'll share many of the costs of travel with fellow passengers. That leaves more money for souvenirs or cherished memories.

A charter bus rental helps the planet

— When you take a group on a 57 passenger charter bus, that's 20 or more private vehicles that aren't on the road. That's a significant reduction in carbon emissions. Here's the positive impact US Coachways had on the environment in 2018.
At US Coachways, we have set the standard in the charter bus rental business for more than three decades. Visit our online Cost Calculator or call us at 1-855-287-2427 to get a free quote for a charter bus rental to Chicago or to learn more about the services we offer.
The Right Coach Can Make All the Difference
There's no question about it—there's no better way to take a group to Chicago than on a charter bus. But you want to make certain that you have the right coach to meet all your needs. It needs to be the right size, with enough room for folks to be comfortable. But you don't want a lot of empty seats, either. It's also critical that the bus provides the essential amenities to ensure that your participants' needs are met.
At US Coachways, we'll take the time to carefully assess your needs and help you secure the ideal vehicle. We'll factor in how much time you'll spend traveling, any special items you'll be transporting, and any unique or special needs of your group. Because we have access to an extensive network of charter bus service providers nationwide, can help you find the bus that works for you.
The mini-bus — This coach works well for mid-sized groups, accommodating 24 to 35 passengers. There's also ample space for personal items.
The full-sized bus — This is the right choice for larger groups, with seating for up to 57 people. Multiple bus rentals are also an option
Your charter bus can come with a wide range of modern conveniences, so it's important to clarify with your booking agent exactly what's available. Most coaches have Wifi, charging ports for your devices, DVD players and PA systems. Others have high-end sound systems and some even have on-board bathrooms.
Book Your Charter Bus Rental to Chicago Today
At US Coachways, we have been a leader in the charter bus rental business for more than three decades, handling more than 20,000 trips every year. To get a free quote for a charter bus trip to Chicago, or to learn how we can help you with a group trip, go to our online Cost Calculator or call 1-855-287-2427 to speak to an experienced customer service representative.