Enjoy Fellowship in Comfort, Convenience and Safety
When you're traveling with members of your church, you want one of the primary focuses to be on fellowship, on spending time together with people of similar beliefs. Whether it's a mission trip, local volunteer work, a choir tour, a youth group outing or just a fun social event, you don't want to have to spend a lot of your time checking the GPS or looking at the clock. With a charter bus rental, you can enjoy your time with fellow congregation members while someone else handles all the details.
Why a Charter Bus Is a Great Choice for Church Trips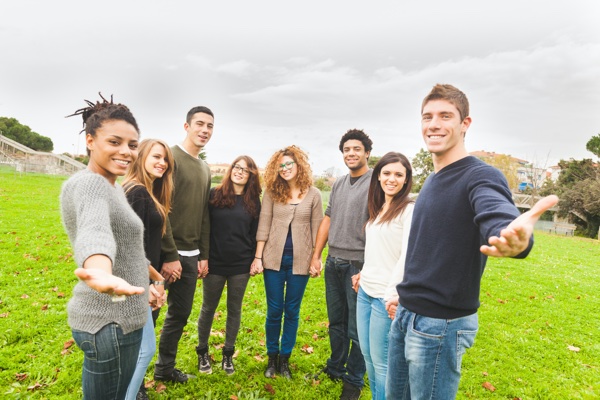 With church outings, as with other travel, getting to and from your destination can make all the difference between a successful trip and a difficult one. Headaches on the road can really dampen the spirit of fellowship. That's why a charter bus is such an outstanding option:
It's reliable

— Cancellations and delays are pretty common with other modes of travel. In fact, more than 850,000 air travelers arrive late somewhere every day! That's virtually unheard of with a charter bus. Because of our extensive relationships with charter bus companies nationwide, we can quickly find a replacement vehicle, if necessary. In addition, your driver has the tools and technology to anticipate traffic problems and find alternate routes to get you to your destination on time.

It's safe

— When you travel on a charter bus, you'll have a trained professional behind the wheel at all times. Furthermore, the limited access to your bus makes it easier to monitor comings and goings. You won't have to worry about uninvited guests and you and your personal belongings will be safe and secure.

Everyone gets to fully participate in the trip

— With most forms of group travel, one of the participants has to be in charge, navigating the roads and making certain you get there on time. On a charter bus, those details will be handled by your driver, so everyone can relax.

It's truly hassle-free travel

— On a charter bus, you won't have to deal with all those annoying features of other types of travel. There's no TSA security checkpoint, so you won't have to remove your shoes, empty your pockets or toss your shampoo. You'll travel on the same coach throughout the trip and your bags will go with you. You won't have to sprint to make a connection or worry about lost luggage. Your phone or other device won't interfere with navigational systems, so you won't need to put it on "bus mode."

You'll have options

— One of the most attractive features of charter bus travel is the flexibility it offers. You tell us where you want to go, when you want to leave, what you want to see or do and when you want to leave. Last-minute or real-time changes to your itinerary are often possible as well.

You'll be comfortable

— The seats on a charter bus are plush and spacious, with more leg room than any other mode of travel…and there's no middle seat, so you won't be bumping elbows throughout the trip. The aisles are wide and you are free to move about at any time.

The bus can serve a variety of functions

— It's not just a great way to get you there and back. You'll have a captive audience on the bus, so you can rehearse for your choir tour, give last-minute instructions or even hold a service. The bus can also be a sanctuary for parishioners who need a break.

You can use the high occupancy vehicle (HOV) lanes,

so you'll have less risk of getting stuck in traffic

Charter buses are cost-effective

— With a charter bus, you'll share many of the costs of travel. That's why it's consistently one of the most affordable forms of group travel.

Charter coaches are eco-friendly

— When you ride together on a charter bus, you'll take a number of private vehicles off the road. That helps reduce carbon emissions and benefits the planet.

At US Coachways, we bring more than three decades of experience to groups and group leaders across the country. Visit our online Cost Calculator to get a free quote on a charter bus rental for your church group, or call us at 1-855-287-2427 to talk with an experienced customer service agent.
Frequently Asked Questions about Bus Rentals
What's the best bus for church group travel?

Choosing the right bus is an essential component of a successful trip. We'll look at a variety of factors, including the number of participants, how long you'll be on the road and what you'll need to bring with you. Because of our access to an extensive network of coaches nationwide, we can help you find the vehicle that best meets your needs. If you're traveling with a mid-sized group, we recommend the mini-bus, with seating for 24 to 35 passengers and ample space for luggage and other personal items. If you're with a larger group, there's the full-sized bus, with room for up to 57 people. Multiple bus rentals are always an option.

What amenities are available on the bus?

The features vary from coach to coach, so you'll want to work closely with your travel consultant to determine what you need and what's available. Most buses are equipped with basic modern conveniences, such as Wifi, DVD players, charging stations for your devices, and stereo/PA systems. On-board bathrooms are also an option on a limited number of coaches.

We're headed on a mission trip. Can we bring supplies in addition to personal items? If so, how much?

The storage space is different on many of the buses. You'll want to get a good idea of what you need to bring and work closely with a customer service agent to determine how much room you'll have on your bus and what you can bring.

We are planning a youth group outing. Are we required to provide chaperones? If so, how many?

Chaperone requirements are typically dictated by state law. If necessary, we can provide chaperones for an additional fee.

How much will our trip cost?

The cost of every charter bus trip is different, based on a number of criteria:

How many participants you'll have
The time of year you travel—there's more demand for a charter bus in Phoenix in January than in July, so the cost will be higher
Where you'll begin and end your trip—It typically costs more to rent in metropolitan areas than in a rural or suburban location
The amenities you'll need—You may be charged extra for some additional features, such as on-board bathrooms
How long you'll need the bus—If you're planning on being gone overnight or longer, you'll typically pay by the day. If it's just a day trip, you may be charged either by the hour or by the mile. You can, however, expect a minimum charge (typically five hours).
To get a free estimate on the cost of a charter bus rental for your church group, check out our user-friendly online Cost Calculator.
Why You Want to use a US Coachways Charter Bus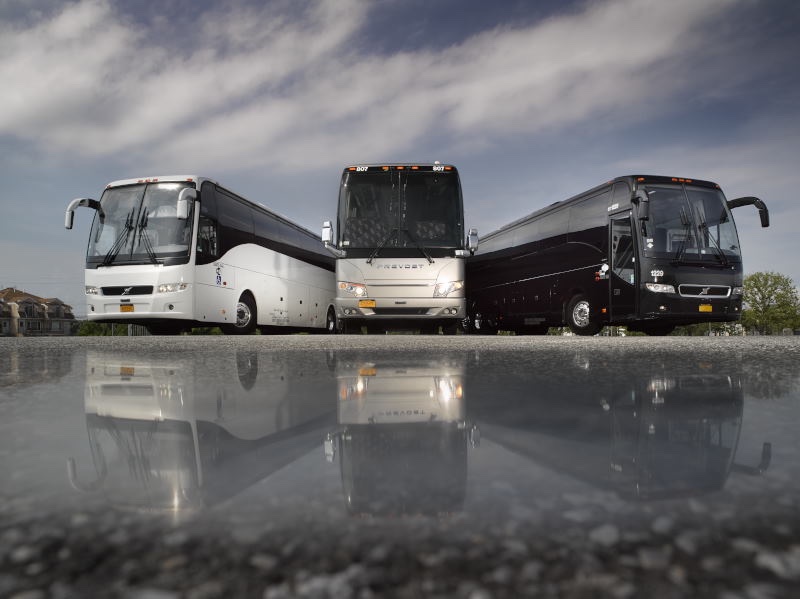 At US Coachways, we have been industry leaders in the charter bus rental business for more than 30 years. When you book your ground transportation with us, you'll enjoy the benefits of:
Full dispatch services 24 hours a day, seven days a week
A dedicated service team for your group, so that you'll have a single point of contact at all times
The US Coachways online trip management portal, a tool that lets you manage all your outings on a single website. You'll have access to invoices and other information from trips past and present.
Access to more than 2,000 charter coaches across the country
Our unparalleled flexibility, which often allows you to make last-minute or real-time amendments to your trip details, or even book an excursion with relatively little notice
The purchasing power and local market knowledge that comes from our annual average sales of more than $55 million
Make Your Church Outing Reservation Today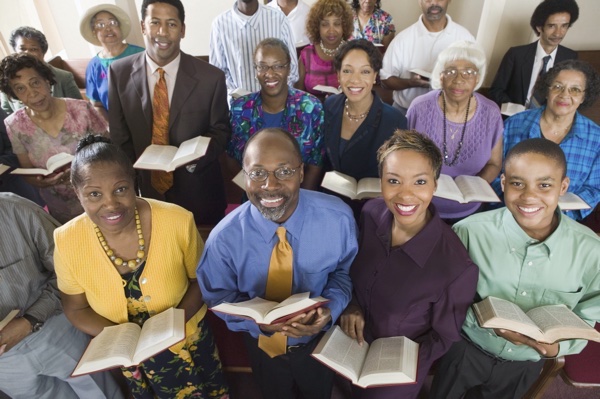 For a free quote on the cost of a charter bus rental for your church group, go to our convenient online Cost Calculator. For answers to your questions about group transportation or to learn more about the full range of services we offer at US Coachways, call 1-855-287-2427 to talk to an experienced customer service representative.