Let US Coachways Handle All Your Transportation Needs
When you're organizing or hosting a convention or conference, one of the biggest challenges you typically face is ensuring that your participants get where they need to go when they need to be there. It's a big job—you may have folks coming into a nearby airport or arriving on a train. You may have multiple venues, with different events scheduled at different times. Unfortunately, if even just a few of your attendees have travel challenges, it can overshadow the rest of the event.
There's an easy way to take the hassle out of event and convention transportation—with charter bus rentals from US Coachways. We offer extensive ground transportation services, from consulting and planning to logistical support. Let us handle your convention and event transportation needs, so that you can focus on other things.
Why a Charter Bus Rental Makes Sense for Your Event or Convention Transportation Needs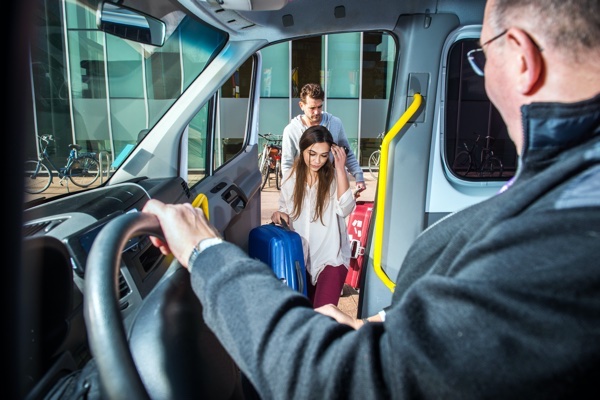 There are always lots of details involved in planning a convention or major event, but none will likely have more immediate impact on your participants than how you get them to and from the venue(s). If there are hassles with your shuttle services or people have to spend an inordinate amount of time getting from here to there, it can put a damper on everything. There's simply no other mode of travel that offers all the benefits of a charter bus rental:
Dependability—Delays and cancellations are minimal with a charter bus.
Flexibility—With a charter bus, you decide when your buses will run, how often they'll run, where they'll stop, and how many people will travel at a time. You'll have access to a wide range of vehicles, in different sizes and with different amenities, so that you can choose the coach that best fits your needs.
Skilled and helpful drivers—You'll have a highly trained professional at the wheel, who will strive to answer your questions and resolve your transportation issues in a friendly and timely manner.
Cost-effectiveness—Charter buses are consistently one of the most affordable ways to transport convention and event attendees.
Comfort—Most charter buses (other than some school buses) come with high-back bucket seats and climate control. There's no middle seat, and you'll have more leg room than on any other mode of travel. You'll also enjoy plenty of storage space for the things you need to bring or take with you.

At US Coachways, we have been leaders in the charter bus rental industry for more than three decades. To learn the estimated cost of using charter buses for your event or convention transportation needs, use our online Cost Calculator to obtain a free quote. Call us at 1-855-287-2427 to get answers to any questions about charter bus rentals or to learn about the many ways we can meet your event and convention transportation needs.
Our Convention and Event Transit Services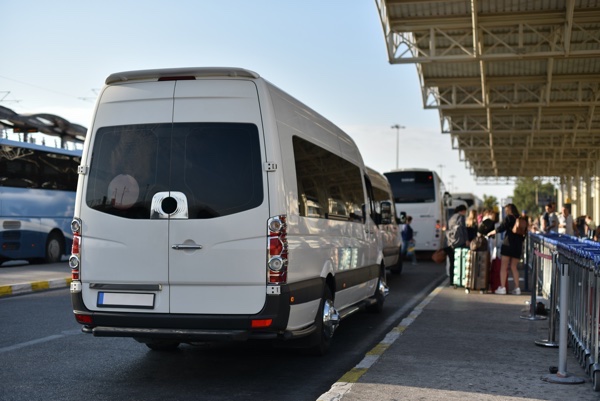 We provide comprehensive ground transportation services to corporate, business and event/meeting planners nationwide, offering planning, consulting and logistical support. Our primary objective, with all event and convention transit services, is to ensure that all attendees get where they need to go when they need to be there. We'll also work hard to identify locations and set up schedules that maximize the efficiency with which your participants travel between venues, so that you meet your transportation needs as cost-effectively as possible.
We offer a wide range of services to facilitate event and convention transportation:
Customized meet and greet services—We will arrange to have representatives at airports, train stations and other locations where attendees will arrive, so that they can easily make their way to and from all venues.
Shuttle buses—We can provide regularly scheduled coaches to take your participants from one location to another, or can arrange transportation at specifically designated times and places.
Onsite dispatch—We can place dispatchers onsite at your event or convention to respond to immediate or unanticipated transportation needs.
The US Coachways Advantage—Unmatched Service and Attention
For more than 30 years, we have conducted business with a single, overarching commitment—to provide levels of customer service and attention that are second to none. When you use US Coachways to provide convention and event transportation, you have the benefits of:
Full-service dispatch at any time, day or night, 24 hours a day, seven days a week—That includes coordinating pickup and drop-off of groups from multiple locations, and real-time monitoring of a number of sites simultaneously.
The use of the US Coachways online Trip Management Portal, a powerful tool that offers access to invoices, itineraries and other information from all your US Coachways bookings in a single convenient location.
Thorough and effective transportation planning, consulting and logistical support, including a determination of optimal drop-off and pickup sites, potential road construction and closings, and other potential contingencies.
Comprehensive project management from a dedicated team with a single point of contact.
Flexibility—Because of our relationships with an extensive network of charter bus vendors nationwide, we can be highly adaptable, making most last-minute and even real-time changes without difficulty. We are often able to set up complete event and convention transportation systems with little notice.
Our purchasing power—We book, on average, more than $55 million in annual charter bus rentals. That gives us the vendor loyalty and local market presence to get highly competitive pricing.
Contact Us Today to Set Up Event and Convention Transit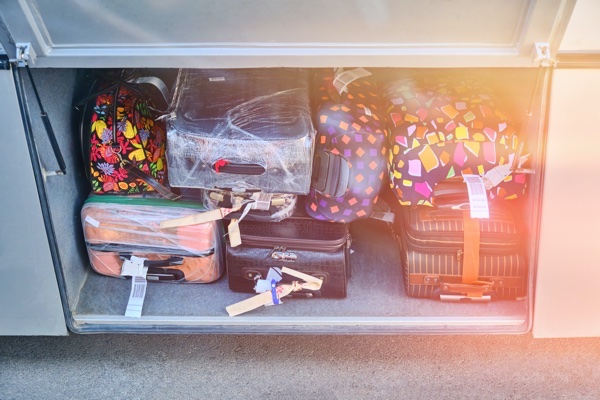 At US Coachways, we have provided effective convention and event ground transportation to individuals and businesses across the country for decades. To get an estimate of the cost to use charter bus rentals for your conference, convention or event, use our convenient online Cost Calculator for a free quote. To learn more about the wide range of service we offer, or to ask any questions about charter bus rentals, call 1-855-287-2427 and speak with an experienced travel consultant.