Your Guide for a Great Time in the "City With No Limits"
If you're looking for a great place to take a group, look no further than Houston. The Bayou City is a bustling, growing community that's rapidly becoming one of the top destinations in the country. According to a recent study, more than 275 people move to Houston from other states every single day. City officials estimate that nearly 20 million visitors came to the city in 2015, spending more than $17 billion. The city has a theatre district second only to Broadway. With more than 145 languages spoken here, it's a true melting pot of culture and cuisine. You can tour the Johnson Space Center or see the 30 acre compilation of visual art at the Menil Collection. There's world class sports and shopping for every budget.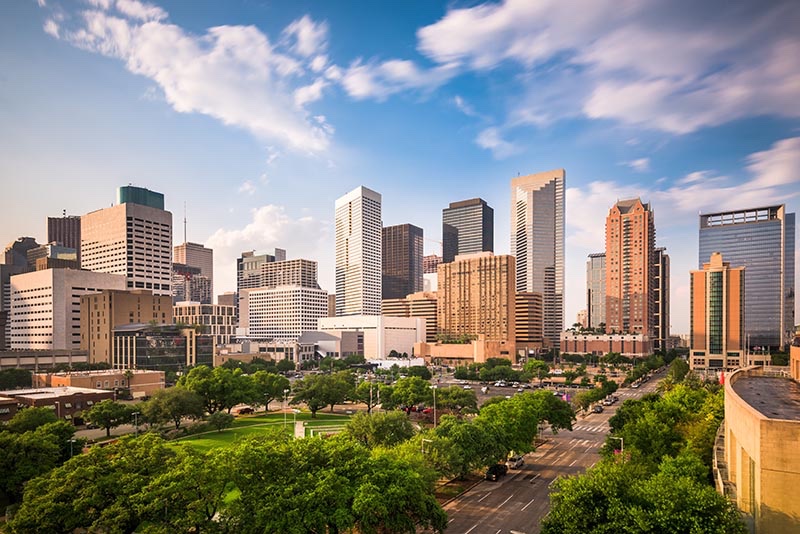 But Houston is a huge city. It's listed fourth in population in the entire United States (and expected to pass Chicago soon). There's no end to the fun you can have here, but you don't want try to navigate its busy streets on your own. There's an easier way to enjoy H-Town—in the comfort, luxury and convenience of a charter bus rental from US Coachways. We'll take care of all the details, so that you can enjoy this great Southern Texas city.
A Charter Bus Rental—Visit the Magnolia City Like a Pro
If you're taking a group of people to Houston, there's no better way to get there and back than on a charter bus. Here are just a few of the good reasons to book a charter coach:
Charter buses are safe and secure

— Studies consistently find charter bus travel to be one of the safest ways to travel. You'll have a highly skilled professional driver. In addition, because there's only one way on and off the bus, you won't have unauthorized guests and you and your belongings will be safe and secure.

A charter bus lets everyone enjoy the trip

— It's without a doubt the most stress-free way to travel. You won't have to check the map or your GPS or keep an eye on the clock. We'll take care of directions and will get you where you need to be when you need to be there. You'll travel on the same coach throughout your trip, so you won't have to worry about a missed connection. Your luggage will be with you at all times, so no concerns about lost bags. You won't have to arrive two hours early to go through a TSA checkpoint and you won't ever have to put your phone on "bus mode."

You get to go on your trip

— Charter buses offer a level of flexibility that can't be found in any other mode of transportation. You won't be limited to a handful of prepackaged itineraries. Tell us where you want to go and when you want to be there. We'll take care for all the details.

Take advantage of the HOV (high occupancy vehicle) lanes

— Imagine the difference that can make in a place like Houston

Charter bus rentals are cost

- effective—Because many of your transportation costs are shared with fellow travelers, charter can be an extremely affordable way to travel with a group. Spend less on travel and more on having a good time in Houston.

Charter buses help the environment

— It's simple mathematics—the more people share a charter bus, the fewer vehicles on the road. That leads to fewer emissions and that's good for the planet. Here's the positive impact US Coachways had on the environment in 2018.
At US Coachways, we have worked effectively with groups and group leaders to book charter bus travel for more than 30 years. For a free estimate of the cost of a charter bus trip to Houston, or to learn more about our full range of services, visit our online Cost Calculator or call us at 1-855-287-2427.
Houston—The Historic Heart of Texas
Founded in 1836 by the Allen Brothers, and named after famed General Sam Houston, H-Town has a long and storied history that its residents respect and visitors can share. Many of the structure in the heart of the city have stood for more than 100 years. You can visit Washington on the Brazos, just northwest of the city, so see the historic spot where delegates met to declare independence from Mexico. Board the Battleship Texas, the most powerful weapon in the world when launched in 1914. At the Lone Star Flight Museum, you can catch a ride in a B-17 Flying Fortress, a B-25 Mitchell, a Stearman or a T-6 Texan.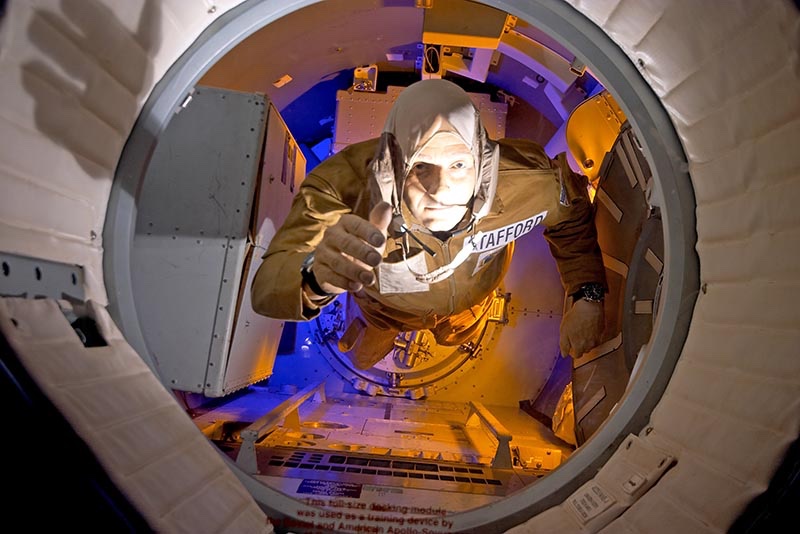 Of course, no trip to Houston would be complete with a stop at Space Center Houston, with more than 400 artifacts from America's flights into space, including the largest collection of moon rocks on the planet. You can also visit a life-sized replica of the space shuttle at Independence Plaza.
Forget about Broadway—Come to Houston
With more than 125 performing arts companies, Houston offers a live theatre experience second only to New York City. It's long been a breeding ground for world class musicians, from Beyonce to ZZ Top to Lyle Lovett. The city offers hundreds of live music venues, from honky-tonks to stadium shows at the NRG Arena. The city has a world-class symphony, a renowned opera and a top-notch ballet.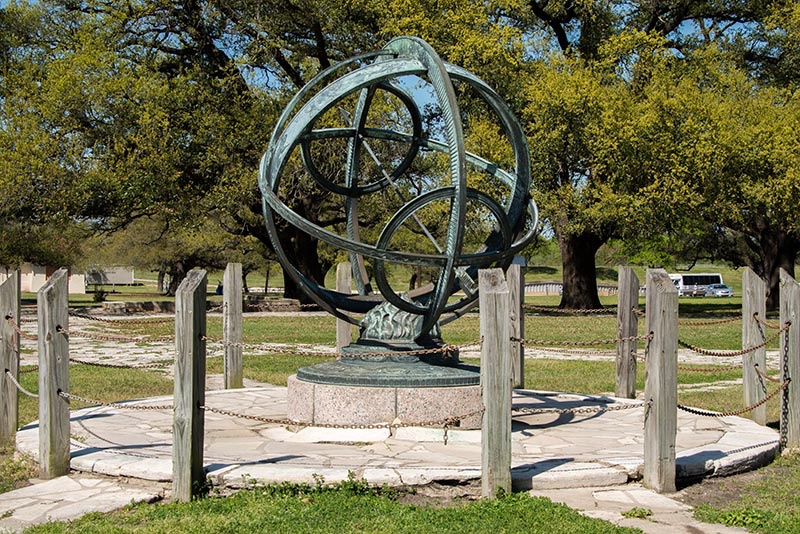 Patrons of museums and the visuals arts will have plenty to see as well—Houston boast nearly 80 museums. There's the Contemporary Arts Museum or the Houston Museum of Fine Arts. Houston also has its own Holocaust Museum. For something unusual, check out the Beer Can House or the National Museum of Funeral History.
Join the Cheering Throngs
They love their teams in Houston, from the 2017 world champion Astros to the NFL's Texans to basketball's Rockets. The 'stros play at Minute Maid Park, the Texans are at NRG Stadium and the Rockets call the Toyota Center home.
Houston—On Its Way to Becoming America's Culinary Capital?
Houston is America's quintessential melting pot and that shows up in the dizzying array of food options here. But it's not just the many different choices—it's about creativity and fusion. In 2016, GQ called the Bayou City "the next global food mecca." You'll find just about any type of cuisine imaginable throughout the city's 700 square miles of sprawling neighborhoods and communities. There's Thai, Tex-Mex, Korean, Guatemalan, Ukrainian, Pakistani, Uzbek and Peruvian and dozens of other ethnic offerings among the city's 11,000 restaurants.
Visit the Capital of the Sunbelt in the Right-Sized Coach
You won't find a better way to take a group to and from Houston than a charter bus rental. It's critical, though, that you book the right-sized coach for your entourage. You don't want a lot of empty seats, but you also want plenty of room for folks to be comfortable.
At US Coachways, we'll carefully consider all the factors associated with your trip, so that we can help you secure the idea-sized bus. We'll look at how long you'll be on the road, what you need to take with and what you'll bring back, as well as any other special needs. Because we have access to one of the largest networks of charter bus service providers in the world, we have access to the resources necessary to accommodate your needs.
If you're with a group of 24 to 35 people, we customarily recommend the mini-bus. The seats are comfortable, the aisles are nice and wide and there's plenty of room to stretch your legs. You'll also have ample storage space.
If you're traveling with a bigger group, you'll want a full-sized bus, with accommodations for up to 57 passengers. Don't worry, though, if your group is larger—multiple bus rentals are generally available.
It's not just the size that matters, though. Charter buses come with a variety of amenities, so it's essential that you check with your booking agent to confirm what's available. Most modern coaches have Wifi and charging ports, as well as DVD players and PA Systems. Bathrooms and other conveniences are typically available on a limited basis.
Choose Charter for Any Occasion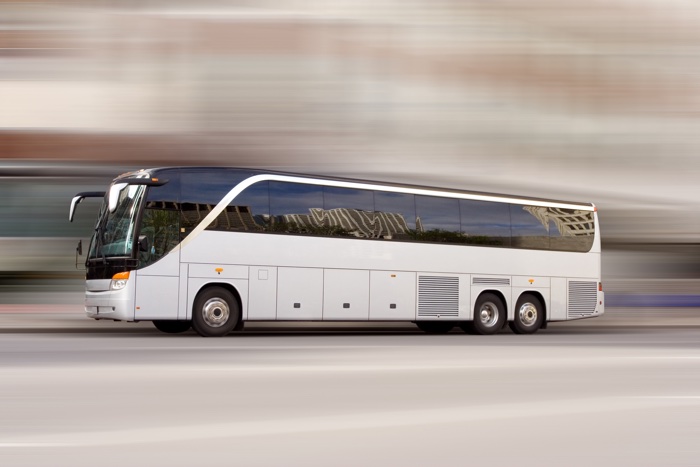 Make Your Reservation Today—Houston on a Charter Bus
At US Coachways, we have been industry leaders in the charter bus rental business for over three decades, booking over 20,000 trips a year. For a free quote on a charter bus trip to Houston, or to learn more about the many ways we can be of service, go to our online Cost Calculator or call 1-855-287-2427 to speak to an experienced agent.