Travel to New Jersey in Safety and Style
Named the 5th "Best Place to Live in the United States" by Money magazine in 2016, Parsippany-Troy Hills Township (known to locals simply as "Parsippany") is a great place to take a group. You'll find a wide array of attractions in and around Parsippany, from the Stickley Museum at Craftsman Farms and the Fosterfields Living Historical Farm to the Morris Museum and the Frelinghuysen Arboretum. There's much to see and do in the Parsippany-Troy Hills area, but you'll enjoy it more in the comfort, luxury and convenience of a charter bus from US Coachways.
Why a Charter Bus Is the Preferred Choice for Group Travel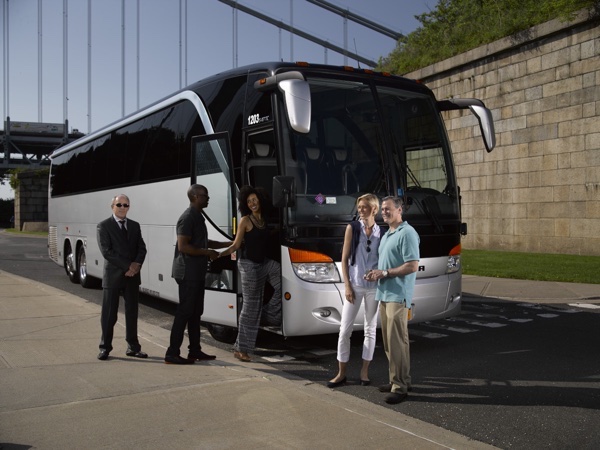 There's simply no other mode of transportation that offers the advantages of a charter bus:
Dependability

— Cancellations and delays are virtually unheard of with a charter bus

Safety

— You'll have a trained and skilled professional at the wheel. In addition, the limited access to the bus helps you monitor who comes and goes.

Flexibility

— You decide when you want to leave, where you want to be picked up, when you want to stop, how long you want to stay and when you want to return

Comfort

— The seats are wide, with more leg room than any other mode of travel, and there's no middle seat. You can also move about the wide aisles at your leisure.

Affordability

— Because you share many of the costs of travel, you'll typically get more for your money with a charter bus

Convenience

— You won't have to fight traffic, check the GPS, look at your watch or try to find a place to park. There's no TSA security checkpoint and your devices won't interfere with navigational systems. You'll be on the same bus throughout your trip and your bags will travel with you—no missed connections or lost luggage, either.
In addition, you can use your coach for a group meeting, or as a quiet place for some down time during a busy trip. Because you'll have access to the HOV (high occupancy vehicle) lane, you have less risk of getting stuck in traffic. You can also make a positive impact on the environment, taking as many as 20 private vehicles off the roads when you ride together on a charter bus.
Why You Want US Coachways to Book Your Charter Bus Trip
At US Coachways, we book more charter bus trips than any other company in the United States. We've been at the forefront of the charter bus industry for more than 35 years, bringing people and events together. We're known for a particular expertise with outings booked with short notice, and with excursions involving complex logistics. We emphasize safety and reliability, as we book more than 25,000 trips annually with our intuitive, high-speed reservation platform. We have long-term relationships with charter bus and minibus vendors across the country, ensuring that you'll have choices and will find the bus that just right for you. For a free quote on the cost of a charter bus rental to Parsippany-Troy Hills, go to our convenient online Cost Calculator. For more information about the full range of services we provide, call 1-855-287-2427 and talk with a dedicated luxury travel consultant.
The Many Attractions in and around Parsippany-Troy Hills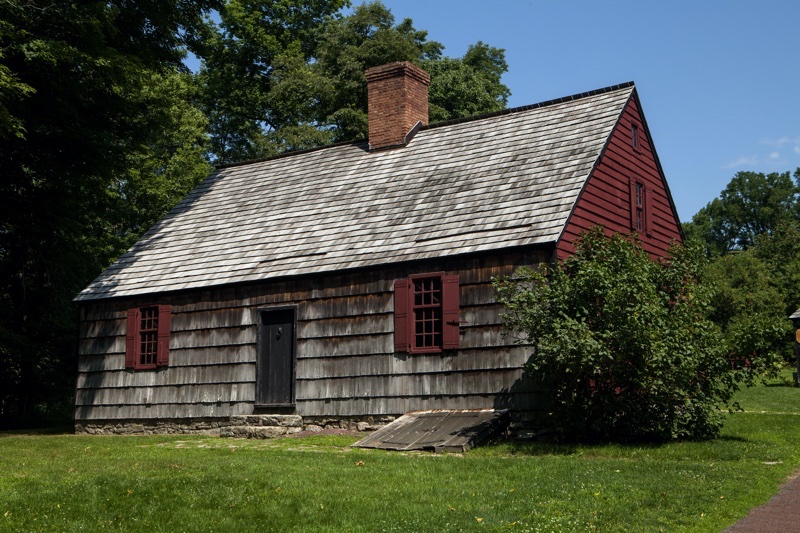 Jockey Hollow in New Jersey
Craftsman Farms

—Founded in 1908 by Gustav Stickley, the early 20th century furniture manufacturer and designer known for his involvement and leadership of the Arts and Crafts movement and "Mission Style" furniture, the farm still contains the original bungalow style home built here more than a century ago. It's now a museum, with guided tours four times daily, although the grounds are open year round from dawn until dusk. The log house has been restored to its 1917 condition throughout and houses many pieces of the distinctive furniture Stickley designed and built.

The Morris Museum

—The second-largest museum in New Jersey, this 100-year-old institution has permanent exhibits dedicated to music boxes and other mechanical musical instruments, as well as local wildlife, a Native American collection and a model train room. The museum also hosts concerts and professional theatrical productions.

The Fosterfields Living Historical Farm

—This 213 acre farm is in full operation, using implements, tools and equipment that were employed a hundred years ago. The farm is open on a limited basis for tours, where you can visit with the animals, collect eggs, grind corn for the chickens or watch the farmers pull the horse and plow through the fields.

The George Griswold Frelinghuysen Arboretum

—Sprawling over 127 acres, this natural treasure has collections of spring-blooming shrubs and perennials, ornamental grasses, fruit trees and a garden of "promising plants." Catch an outdoor concert on the "Great Lawn," a vast manicured replica of an English county manor. Hike, ride your bike or take a horse along the Patriots' Path, connected to green spaces and other New Jersey parks.

Jockey Hollow

—Also known as Wick House or Wick Hall, this property was used throughout the American Revolutionary War to house Continental Army troops. Some of the soldiers' huts constructed during the war still stand and can be visited in Morristown National Historical Park.
The Right Bus Makes a Big Difference
There's no other mode of travel that offers the all the benefits of a charter bus. It's important, though, to take the extra time to make certain you have the right coach for your group, one with enough room to ensure the comfort of every passenger, but without a lot of unused space.
At US Coachways, we'll listen carefully to learn the details of your event, including:
How many people you expect to attend
How long you'll be on the road
What you'll need to bring or want to take home with you
Any other special needs of your participants
Then we'll reach out to our vast nationwide network of charter bus service providers to find the coach that's best for your group and your trip. If your visiting Parsippany-Troy Hills with a small group, the minibus is ideal, with a number of models, seating anywhere from 24 to 35 comfortably. For larger groups, the full-sized charter bus is a great choice, with seating for up to 57 and an on-board bathroom. Multiple bus rentals are typically an option and ADA-compliant coaches are usually available.
All charter buses (other than some school buses) come with certain amenities as standard items, including Wifi, a sound system, climate control, and ample storage space. Additional features may also be available, including Wifi, DVD players and monitors, public address systems, electrical outlets and charging ports, leather seats and hardwood floors. Check with your booking agent.
Enjoy the Gold Standard in Charter Bus Rentals with US Coachways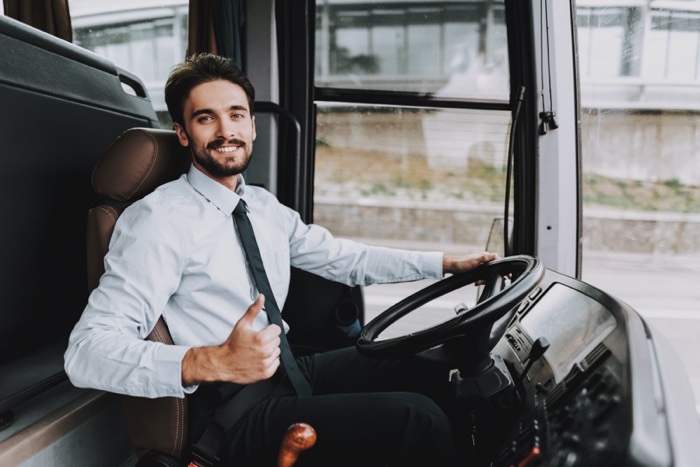 Our goal, with every customer, is to provide an experience that meets or surpasses your expectations. To help ensure that every customer gets the gold standard in charter bus rentals, we've established our "Customer Bill of Rights":
Customer Right #1—Upfront pricing

— At US Coachways, we'll fully disclose all potential costs and fees at the time and point of sale, carefully documenting them in the terms and conditions of your contract. Prices may be subjects to change, based on the availability of coaches. If you incur a price increase, we'll notify you as soon as possible and give you the right to cancel your booking without a cancellation fee. The waiver of the cancellation fee does not apply, however, if the price increase is due to changes you made to your travel schedule.

Customer Right #2—Cancellation protection

— As a part of your contract, you may choose to obtain "charter cancellation protection," which may reduce the cost associated with a cancellation.

Customer Right #3—A professional driver

— All drivers employed by our charter bus vendors must be current with all licensing and meet all state and federal driving and safety skills standards. Your driver will also have a thorough understanding of your travel schedule, and will employ the highest levels of professional courtesy at all times. If your driver fails to meet any of these standards, we ask that you notify us in a timely manner, so that we can fully investigate your concerns. If our investigation supports your allegations, we will refund five percent (5%) of the total price of your trip, with a maximum refund of $500.

Customer Right #4- "State of emergency" or weather-related cancellation or change of itinerary

— If you cannot go to a venue on your itinerary because it has been closed due to a state of emergency, we will cap all cancellation fees at $500, provided the cancellation was outside of your control. Fees charged for weather-related cancellations will be applied as a discount on future US Coachways charter bus rentals.

Customer Right #5—Properly functioning amenities

— In the event that any amenity on your charter bus does not work properly, we will either fix the problem in a timely manner or find you a replacement bus, if possible. We will also reduce the total cost of your charter by 5% for each day the amenity malfunctioned, up to a maximum of 20% of the total charter cost.

Customer Right #6—On-time pick-up

— US Coachways has a 30-minute grace period for picking up participants at the beginning of a trip. If we go beyond that 30-minute period, you will be entitled to a refund of 5% of the total cost of the charter. You will also be entitled to a 5% refund for any additional 30 minute period, up to a maximum of 20% of the total charter.
The US Coachways Commitment
We built our business and our long-term relationships by constantly looking for new and better ways to meet the needs of our customers. When you book with us, you'll get:
Comprehensive dispatch services throughout your trip, 24 hours a day, seven days a week, with the capability of managing multiple sites simultaneously
The best logistical support in the charter bus industry, from the selection of the optimal coach to the determination of the ideal pick-up and drop-off times and locations. We can also monitor road conditions with the Bus Route Analysis system, where we'll have access to real-time data about traffic patterns, accidents, construction and roadblocks.
A dedicated project management team, with one point of contact throughout your trip, ready and able to respond quickly and effectively to your needs and concerns
The use of our online Trip Management Portal, where you'll have access to invoices, itineraries and other information about all your US Coachways bookings in one convenient location.
The flexibility to make last-minute or real-time changes to your travel plans without a hassle. We can also book an entire outing with little notice.
More travel for your money—We book, on average, over $55 million in annual charter bus outings. That gives us the vendor loyalty and local market experience to consistently get highly competitive pricing.
Because of our GSA (General Services Administration) certification, we can provide charter bus services to the federal government and its agencies, including the armed forces.
Book Your Trip to Parsippany-Troy Hills Today!
Travel with confidence with US Coachways, leaders in the charter bus rental industry for more than 35 years. To get a free estimate on the cost of an outing to Parsippany-Troy Hills, go to our user-friendly online Cost Calculator. For answers to your questions or to find out more about the ways we can help you, call 1-855-287-2427 and speak with an experienced luxury travel consultant.