Ahhhh…sunny Southern California, with great beaches, great food, museums, entertainment venues, unlimited shopping and, best of all, great weather all year-round. San Diego is the perfect place to take any group for any reason, as long as you don't try to handle the transportation on your own. If you do, you can quickly turn a vacation into a lot of work. There's a better way to travel—with a charter bus rental from US Coachways. Book a charter bus rental from US Coachways and kick back with everyone else, while we get you where you need to go.
How do we book a charter bus excursion to San Diego with US Coachways?
Planning your first trip in the comfort and luxury of a charter bus? Here are some things you'll want to know:
Who is US Coachways?
US Coachways is one of the oldest and most respected companies in the charter bus industry, with more than three decades of experience providing ground transportation solutions to groups, group leaders and businesses across the country, handling virtually any type of event.
How do we book a charter bus excursion to San Diego with US Coachways?
Setting up your trip is easy--just go to our online cost calculator, where you can look at your options and get a free quote. You can also call us at 1-855-287-2427 to work directly with an experienced booking agent.
Do we need a lot of lead time to book a US Coachways charter bus to San Diego?
Typically no. Because of the vast network of charter bus vendor we have built over 30+ years, as well as our extensive knowledge of local markets nationwide, we can usually book an entire outing with short notice. However, as with most things, the earlier you initiate the process, the more choices you'll have.
How much will it cost for a US Coachways charter bus rental to San Diego?
That depends. The total cost of a charter bus trip includes a number of variables, from the number of people in your group to when you'll be traveling, what type of bus you choose, how long you'll be gone, and whether you'll need any special amenities. Go to our online cost calculator for a complementary estimate.
Will we need to travel far to meet the bus?
Because of our longstanding relationships with charter bus service providers in urban and rural communities nationwide, we can usually arrange to pick you up and drop you off at a location that's convenient for you and your group.
Are there different buses from which we can choose?
Yes. We understand that the coach on which you ride will play an important part in the success of your trip. If you are visiting San Diego with a small-to-midsized group, we recommend the minibus, with ample storage space and accommodations for anywhere from 24 to 35 passengers. For larger groups, the full-sized charter bus is a great option, with seating and storage for up to 57 passengers.
What amenities can we get a charter bus trip to San Diego?
As a general rule, all of the coaches we provide (except for some school buses) come with high-back bucket seats, climate control, a terrific sound system and lots of room for your personal items. Other amenities are optional, for an additional charge, including Wifi, DVD players, public address systems, leather seats, hardwood floors, and outlets to plug in or charge your devices. We can also get ADA-compliant vehicles.
Can we bring alcohol on a charter bus rental trip to San Diego?
Yes, provided you obtain permission from us before your trip starts. You must comply with all local laws in any location where your bus travels, and your driver will always have the right to terminate or suspend alcohol consumption at any time for any reason.
Is there an age restriction for renting a charter bus to San Diego?
To enter into a contract for a charter bus rental, you must be at least 21 years of age. High school and college trips can be arranged, but only if the charter bus rental agreement is signed may a legal adult.
Enjoy These Great Attractions in San Diego on a Charter Bus
A charter bus—the stress-free way to see the best of San Diego:
Balboa Park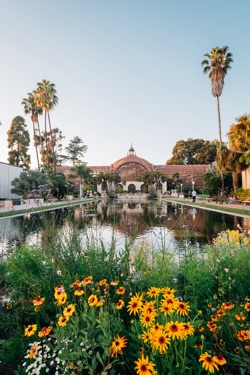 Unlike any other place in the country, Balboa Park combines music and theatrical venues, art and cultural museums, shopping destinations, green space and even the city's famous zoo into a single "urban cultural park."
The San Diego Museum of Art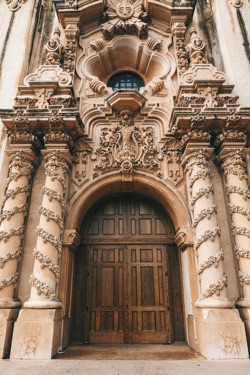 Among the many museums in Balboa Park, the art museum, opened nearly a century ago, features one of the world's top collections of Spanish art, including works by El Greco and Goya, as well as works of German Expressionist painters.
The USS Midway Museum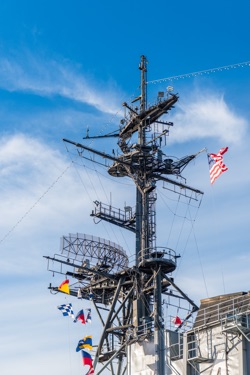 The museum, along the Naval Pier, includes the USS Midway, the longest serving U.S. aircraft carrier in history. Home to more than 200,000 sailors in its 47-year-career, it also has an extensive collection of military aircraft.
The San Diego Natural History Museum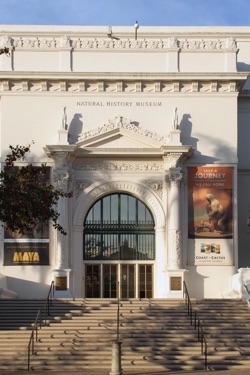 The Natural History Museum, also in Balboa Park, brings in a wide array of traveling exhibitions. Past displays have included studies of mineralogy, desert flora and fauna, and fossils from Southern California and Baja California.
The Cabrillo National Monument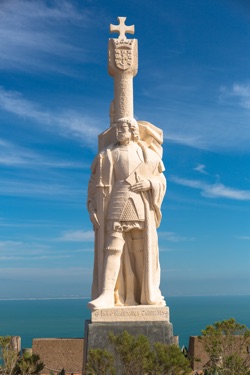 The giant statue at the Cabrillo marks the site where Juan Rodriguez Cabrillo, the first European to set foot along the West Coast of the United States, landed in 1542. It also offers one of the best views of the San Diego skyline.
Sea World San Diego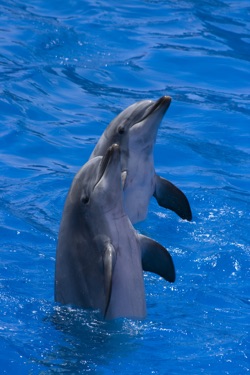 Sea World offers something for just about everyone—it's a theme park, oceanarium, aquarium and marine mammal sanctuary, all rolled into one. Come here to learn about marine and aquatic life or simply to have a good time.
The San Diego Air & Space Museum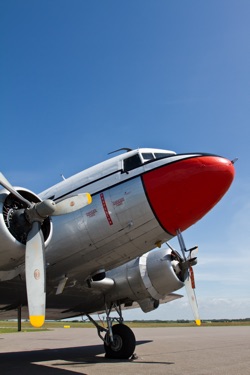 The Air & Space Museum, another Balboa Park stop, offers visitors the chance to get up close with some of the most famous aircraft in history, from the actual Apollo 9 command module and a replica of the 1902 Wright Glider.
The Fleet Science Center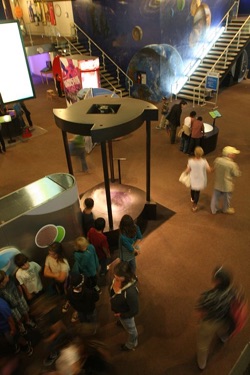 Three IMAX screens, an interactive tornado exhibit, and the world's largest display of LEGO art (more than a million pieces) are the centerpieces of this educational, hands-on facility.
Make US Coachways for Your Preferred Charter Bus Provider
At US Coachways, we are continually working to provide the highest levels of customer service and satisfaction:
Special Offers for Groups
We offer discounts to special travelers—We reward healthcare workers, military personnel, non-profit organizations and seniors with additional discounts on charter bus rentals. To learn more, check out our specials page.
We offer unmatched flexibility in your travel
Because we work with thousands of charter bus vendors nationwide, we can typically make last-minute or real-time changes to your itinerary without any problem, or even book an entire outing with little notice.
We understand the importance of customer service
It's why we have more than 2,000 positive online customer reviews. We offer full-service dispatch 24/7, world class logistical support, your own project management team, and access to our online Trip Management Portal.
We put a premium on your personal safety
We only work with charter bus service providers who have no current major safety violations. We also monitor our vendors to ensure that they comply with government regulations concerning driving time and vehicle maintenance.
Take a Charter Bus on Any Outing to San Diego
Safety, comfort, reliability, cost, flexibility and convenience—a charter bus is ideal for any trip to San Diego:
Should we take a charter bus to a game?
Championships and other sporting events are meant to be shared with fellow fans. On a charter bus, you'll be surrounded by them! The party starts when you get on the bus and you'll have your own designated driver!
Is a charter bus a good fit for a school event?
Yes. Whether you're going to an athletic competition, a band festival or on a class trip, a charter bus maximizes your safety as you travel and helps you keep track of your students.
Why should we take a charter bus to a public gathering?
When you ride on a charter bus, you'll get to spend your travel time meeting people with similar interests. You might make a new friend? You'll also avoid the hassle of finding a place to park, and the long walks to find the venue.
Will a charter bus rental improve a company outing?
Whether it's a conference or convention, or you're taking team members on an incentive trip, a charter bus can build camaraderie as you travel. You can also hold meetings or breakouts on the bus.
A Charter Bus—The Optimal Way to Visit San Diego's Neighborhoods
Want to experience the diversity of San Diego? Let us take you to some of its unique communities:
The Gaslamp Quarter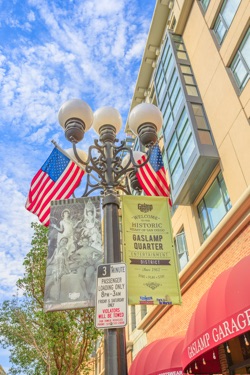 With some of the city's most popular nightlife, this 16-block Victorian neighborhood also offers art galleries, theaters, music venues, clubs and pubs. It's also home to the San Diego Symphony.
North Park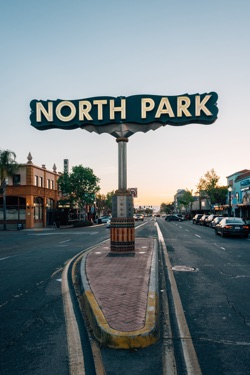 For the top craft beer houses in San Diego (which is considered by many to be one of the top craft beer towns in the United States), visit North Park and ask for the signature specialty—the West Coast IPA.
Little Italy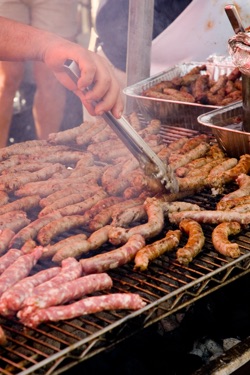 Take a trip to Southern Europe in this neighborhood at the northern end of the downtown area. Enjoy authentic Italian fare in one of the many trattorias and enjoy a demitasse at one of the cappuccino bars, nestle among sausage markets and macaroni factories.
Old Town San Diego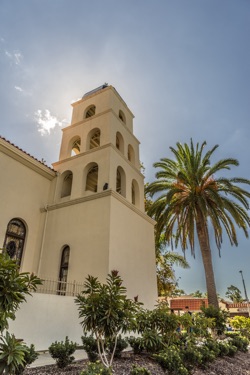 A testament to the Mexican influence in the early days of San Diego, Old Town has historical and cultural museums and site, as well as an officially designated haunted house. There's also an open-air marketplace with handcrafted goods.
Come to San Diego for One of These Popular Events
Book your trip at the right time and take advantage of one of these great celebrations:
San Diego Comic-Con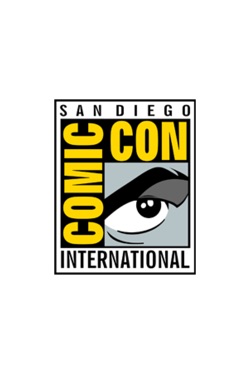 This is where it all started, some 50 years ago. San Diego Comic-Con is still the Big Daddy of the genre, expanding to bring in fans and purveyors of video games, fantasy novels, webcomics and collectible card games.
Brazil Carnival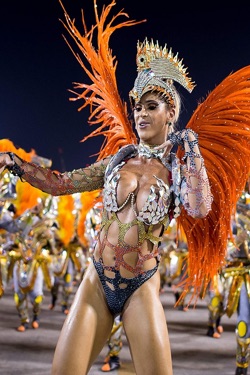 Enjoy Mardi Gras in SoCal, when San Diego takes on the costumes and colors of Carnivale for a day. Groove to live music from samba, bossa nova and jazz musicians, check out food and crafts among more than 150 booths.
The San Diego Pride Parade and Festival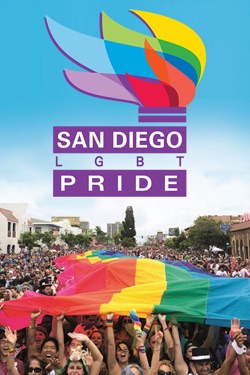 One of the nation's largest Pride events, this annual festival attracts more than a quarter of a million people come from across the Southwest and the nation in mid-July. It includes block parties, live music and dancing in the streets.
San Diego Bayfest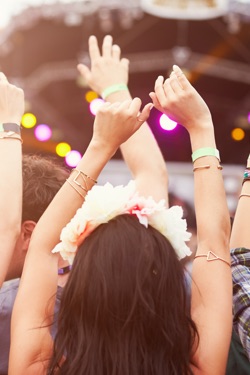 Probably the most diverse music festival in SoCal, including everything from surf music to reggae, hip hop, jazz and Cali-Mex, Bayfest is also known for its craft beer tents, as well as some the best street tacos you'll ever have.
The SDiFF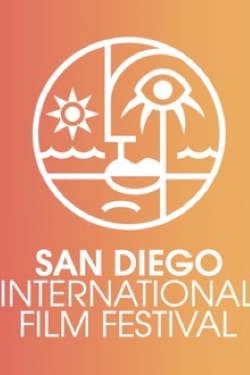 This 11-day festival emphasizes diversity, with a focus on LGBTQ films, social impact movies and Native American cinema. There are also lectures, movie discussions and other fun cinematic events.
The Miramar Air Show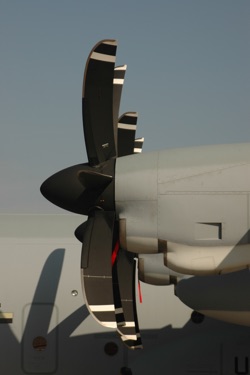 The International Council of Air Shows dubs Miramar as the world's best military air show. It regularly draws nearly 750,000 fans every year, with aerial performances, displays of new and classic aircraft, and prototypes of new planes.
The San Diego Smooth Jazz Festival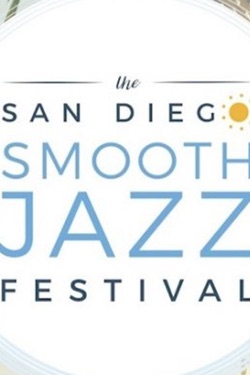 More than just a jazz festival, this weekend event in July also brings in well-known soul, blues and R&B musicians. There are wine and beer tents, as well as many of the city's best food trucks.
The San Diego Surf Movie Festival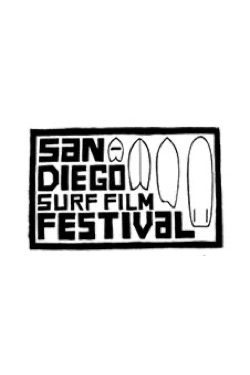 Hang ten at this laid-back festival that marries two iconic passions in SoCal—watching movies and catching a wave. Bring your surfboard, too…it's held in May every year, near the legendary beaches by Torrey Pines and Del Mar.
Book Your US Coachways Charter Bus Trip to San Diego Today
Bring your group to warm and sunny Southern California—there's something for everyone here, from the sun, sand and surf along the Pacific Ocean to the many museums and entertainment venues in Balboa Park. It's easy to have a great time here, but you don't want to try to handle the ground transportation yourself—you'll spend most of your time buried in your GPS, looking for parking or making certain you get where you're going when you need to be there. Make life easy by booking a charter bus rental from US Coachways. We'll take care of all the details.
At US Coachways, we bring more than 30 years of experience in the charter bus rental business to groups, group leaders and businesses across the country. Check out our online Cost Calculator for a free estimate on the cost of a charter bus trip to San Diego. To learn more about the services we offer, or for answers to any questions you have about charter bus rentals, call 1-855-287-2427 and speak with one of our travel consultants.
We Book More than 20,000 Charter Bus Trips Every Year!