Enjoy Delaware in Comfort and Luxury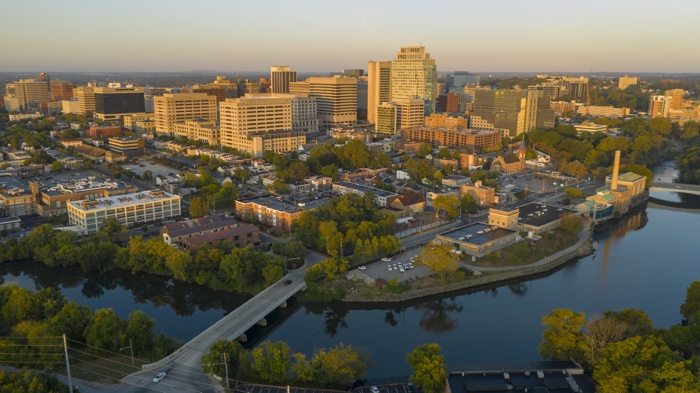 The Delaware River Flows Smoothly By Wilmington, Delaware
Looking for a beautiful city for a group trip, one that offers museums, galleries, music and ethnic food festivals, but one that gives you room to breathe? Come to Wilmington, the largest city in the nation's smallest state, Delaware. The city hosts a wide array of festivals, including jazz, blues and reggae events, and you might hit Wilmington in the middle of a Greek, Italian, African or Polish festival. The revitalized Wilmington Riverfront boasts a lot of great restaurants, live music venues and other great attractions.
Make your trip to Wilmington a total vacation—let someone else handle all the details while you travel in the convenience and safety of a charter bus from US Coachways.
Travel with Confidence with US Coachways
At US Coachways, we handle more charter bus trips than any other company, booking more than 25,000 outings every year. For nearly four decades, we've successfully brought people and events together, building an unmatched reputation for our expertise with short-notice bookings and trips involving complex logistics. We have built and nurtured a hand-picked network of premium charter bus service providers nationwide, offering our customers on-demand access to a wide array of vehicles in hundreds of cities across the country. We place a premium on safety and reliability, using our high speed, high tech online reservation system to make the process easy for you.
To get a quote on the cost of a trip to Wilmington, go to our online Cost Calculator. For more information about the services we offer, or to get answers to your questions about charter bus travel, call 1-855-287-2427 and talk with an experienced luxury travel consultant.
The Many Benefits of Charter Bus Travel
When you're setting up a group adventure, there are endless details. None, though, may be as important as your choice of ground transportation. If things go wrong on the road, people can quickly forget about how much fun they had the rest of the time. That's why you want to book a charter bus from US Coachways. You'll have:
Dependable transportation

— Did you know that 40% of air travelers arrive late somewhere every day? That won't happen with a charter bus. Your driver has the Bus Route Analysis tool to identify potential roadblocks and find alternate routes to your destination.

A cost-effective way to travel

— On a charter bus, you share most of the costs of travel with fellow passengers, making it consistently one of the most affordable options for group travel

Flexibility

— You tell us when you want to leave, where you want us to pick you up, when you want to stop, how long you want to stay, and when you want to go home. In most instances, you can make last-minute or real-time modifications to your schedule without difficulty, or even book an entire trip with short notice.

Safety

— There's only one way on and off your bus, so you won't have to worry about intruders—you and your personal items will be safe and secure. In addition, you'll have a highly trained and skilled professional behind the wheel at all times.

Convenience

— You won't have to worry about traffic, check the GPS, look at your watch or try to find a place to park. Your driver will handle all those details. There's no TSA checkpoint, so you won't have to take off your shoes or toss your toiletries. You'll be on the same bus throughout your event, and your bags will travel with you—you won't have to worry about missed connections or lost luggage. There's no such thing as "bus mode" for your phone, either. You can stay connected with family and friends at all times.

Comfort

— You'll be able to stretch out and stretch your legs. The seats are wide and there's more leg room than on any other mode of travel, and no middle seat. The aisles are wide and you can move about at your leisure.

Multiple uses for your bus

— It's a great place for a meeting, whether you're prepping employees for a big meeting, warming up the choir or band, or talking strategy before a big game. You can also duck into the bus for some quiet time during a busy trip.

Less risk of getting stuck in traffic

— Take advantage of the HOV (high occupancy vehicle) lane

A positive impact on the environment

— When you ride with others on a charter bus, you can take up to 20 private vehicles off the road, lowering carbon emissions
Have a Wonderful Visit to Wilmington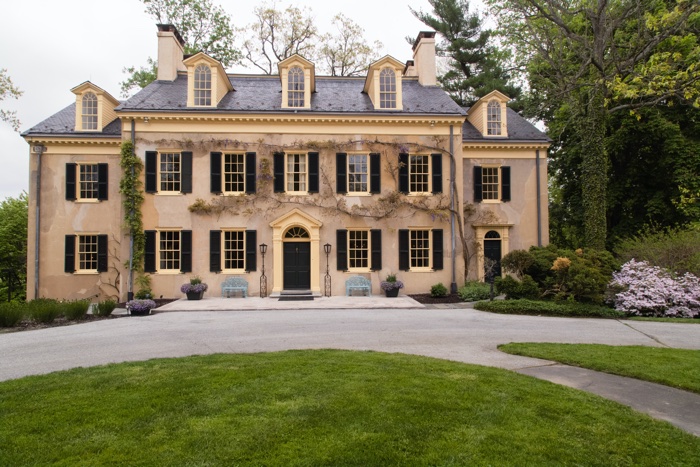 Hagley museum Wilmington,Delaware
You'll be amazed at all the things you can do in Wilmington:
Visit a world-class museum

—

The Delaware Art Museum, opened more than a century ago, holds more than 12,000 works in its permanent collection, with a focus on American art and illustration from 1800 to the turn of the millennium. Its prized exhibit features works of the English Pre-Raphaelite Brotherhood.
The Delaware Museum of Natural History, founded more than half a century ago, has the second largest collection of bird eggs on the North American continent. It also boasts more than a million sea shells, as well as exhibits on dinosaurs and mammals.
The Delaware Historical Society started gathering historical artifacts before the end of the American Civil War. Its Delaware History Museum, in a converted 1941 art deco Woolworth's, offers exhibits chronicling the state's history from before the American Revolution.
The Winterthur Museum, Garden and Library offers visitors access to one of the largest collections of Americana in the nation—an estimated 85,000 objects and 175 period-room displays. It also boasts 60 acres of gardens.

Enjoy a food or cultural festival

— The residents of Wilmington love to pay homage to the many diverse communities within the city. There's an Italian festival, where the city closes down six blocks for live music, great food and other activities. Other popular festivals including the Greek Festival (Holy Trinity Greek Orthodox Church), the Polish Festival (St. Hedwig's Catholic Church) and Haneef's African Festival. There's also a week-long tribute to the city's Hispanic community.

Music lovers will find plenty to do here, whether it's in one of the live music venues or at an outdoor music festival. The Clifford Brown Jazz Festival, the Riverfront Blues Festival and the People's Festival (a tribute to reggae legend Bob Marley) are among the favorite outdoor musical events. The Grand Opera House brings in some of the bigger touring acts and there are dozens of small clubs offering a wide range of musical genres.

Savor the culinary diversity

— Wilmington is truly a melting pot and it shows in the wide array of dining options. You'll find everything from sushi to soul food, Cajun to Caribbean, Bahamian to Barbeque. Some local treats you have to try include blue crab, salt water taffy and the legendary Capriotti's Bobbie—a hoagie loaded with turkey, dressing and cranberry sauce. In addition, because chicken is Delaware's top agricultural export, you'll find many ways to eat a bird here.
Your US Coachways Bill of Rights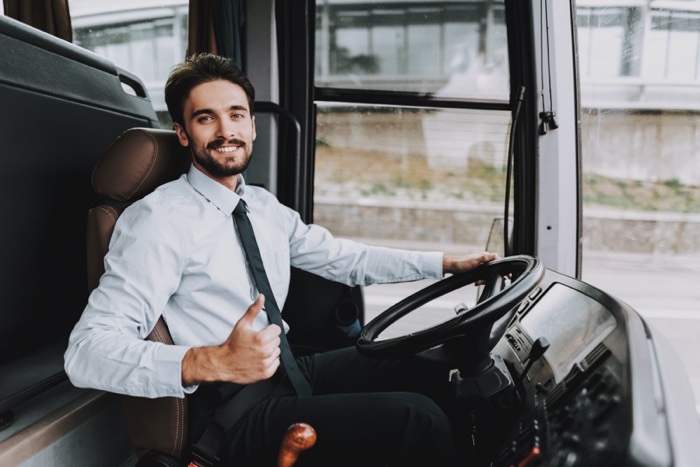 When you book with US Coachways, you can expect the Gold Standard in customer service and attention. You'll have the right to:
Know all potential costs at the time of sale

— We will notify you of all anticipated costs before you enter into a contract, and will make certain that all costs are documented in your agreement. If you experience any price increase after signing your contract, we will give you the right to cancel your trip without incurring a cancellation fee, provided the increased costs were not the result of changes you made to your itinerary or booking.

Protect against the costs of a cancellation

— We will provide you with a copy of our cancellation policy before you book your trip, and will give you the opportunity to obtain "charter cancellation protection" to minimize the potential cost of early termination of your outing.

The services of a professional driver

— All drivers supplied by our affiliate vendors must comply with state and federal regulations, rules and guidelines for driving and safety. Furthermore, your driver must have an extensive knowledge of your itinerary, and must exercise professional courtesy throughout the trip. If your driver fails to meet any of these standards, we ask that you notify us immediately, so that we can conduct a thorough investigation. If our investigation corroborates your allegations, we will refund you 5% of the total cost of your charter, up to a maximum refund of $500.

Protection in the event of a "state of emergency" or weather-related cancellation or closing

— If a venue on your trip closes because of a "state of emergency," we will cap all cancellation fees at $500, provided the cancellation was out of your control. If your trip is cancelled or a venue is closed because of weather, you will be allowed to use the cancellation fee as a discount on future travel with US Coachways.

Fully functioning amenities

— You have a right to expect that all standard features, or any amenities for which you have paid extra, will work properly. If an amenity does not function properly, US Coachways will either fix it or find you a replacement coach, if possible. In addition, you will be entitled to a 5% refund of the total cost of your charter for each day the amenity did not work, up to a maximum refund of 20% of the total cost of your charter.

Be picked up on time

— We allow a 30 minute grace period for pickup at the beginning of your trip. If we are more than 30 minutes late, you will be entitled to a 5% refund of the total cost of your charter. For each additional 30 minute late arrival, you shall receive a refund of an additional 5% of the total cost of your charter, up to a maximum of 20% of the total cost of your charter.
Get the Right Bus with US Coachways
At US Coachways, we believe that charter bus travel is the best way to take a group anywhere. But we know that one of the keys to a successful trip is making certain you have the right coach for your group and your outing. When you book with us, we'll take the time to learn the details of your event—how many attendees you expect, how long you'll be traveling, what you take with you and bring home, and any other special needs of your travelers. Then we'll work side-by-side with our extensive network of charter bus vendors to make certain you have the best coach for your trip and for your people.
If you're going to Wilmington with a small group, the mini-bus is a great fit, with a number of models seating anywhere from 24 to 35 comfortably. With a larger group, you'll want a full-sized charter bus, which seats up to 57 and has a bathroom on board. Multiple bus rentals are typically an option and ADA-approved coaches are customarily available.
With the exception of some of the school buses, all charter coaches come equipped with high-back bucket seats, climate control, a great stereo and a lot of storage space. For an additional charge, you can usually get other modern amenities, such as Wifi, USB ports and charging stations, DVD players and monitors, public address systems, leather seats and hardwood floors. Check with your booking agent.
Take a Charter Bus for Any Group Outing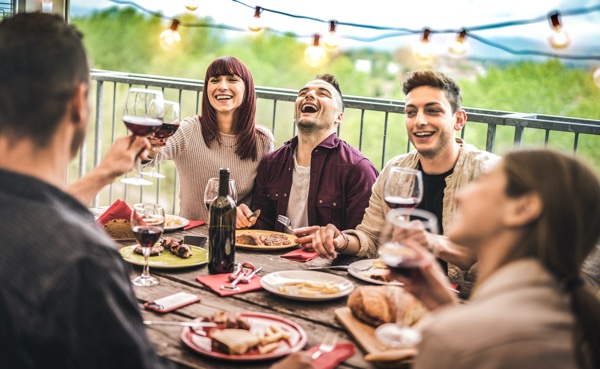 You won't find another mode of travel that offers all the benefits you'll get with a charter bus—the dependability, safety, affordability, comfort, flexibility and convenience you want. That makes a charter bus perfect for:
Business and corporate travel

— Sales meetings, conferences, conventions, training sessions, workshops, seminars, team-building exercises, employee volunteer efforts, golf outings, annual meetings, picnics and company celebrations

School trips

— Athletic team travel, band and orchestra festivals and performances, student volunteer projects, prom and graduation after-parties, fraternity and sorority events, club and class trips, cultural offerings

Family affairs

— Reunions, birthday parties, weddings, rehearsal dinners, engagement parties, graduations, bar and bat mitzvahs, anniversary celebrations, retirement parties and family vacations

Church ministries

— Mission trips, faith-based conferences and conventions, retreats, church camp sessions, praise meetings and gatherings, adult and youth fellowship outings, choir tours, local volunteer work

Senior citizen and elder travel

— Shopping excursions, casino trips, art and cultural museums, historical attractions, plays and concerts, fall foliage tours

Special events

— Bowl games and championships, motor car races, professional and amateur sports, parades and marches, public rallies, food and cultural festivals, touring theatrical productions, stadium, arena and pavilion concerts
Set Up Your Charter Bus Trip to Wilmington Today!
At US Coachways, we've helped businesses, groups and group leaders find effective ground transportation solutions for more than 35 years. To get a free quote on the cost of a charter bus excursion to Wilmington, go to our user-friendly online Cost Calculator. We'll send you a follow-up email within minutes. To learn more about the ways we can assist you with group travel, or to ask any questions about charter bus rentals, call 1-855-287-2427 and speak with an experienced luxury travel consultant.