Come to the Big D in Style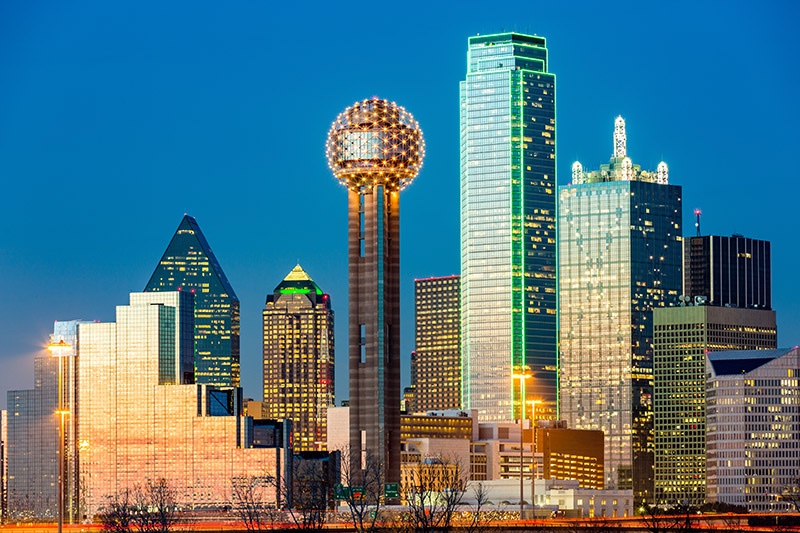 In a state where they only do it big, Dallas sets the standard. It's the home of the State Fair of Texas, the nation's largest. There's the Dallas Arts District, spanning 68 acres and more than 19 city blocks. The Cotton Bowl, with room for 92,000 screaming fans, has long been one of the premier sites for college football and don't forget "Big Tex," the 55 foot tall mascot of the state fair.
There's big fun to be had in Dallas—world class professional sports, storied historic landmarks, amazing dining experiences and one-of-a-kind shopping experiences. But they call it "Big D" for a reason. It's a big city—one of the fastest growing in the nation. You don't want to try to navigate the complex motorways in and around the city. You don't want to spend your time away from home buried in a map or looking for a parking space. With a charter bus rental from US Coachways, you can enjoy your time in DFW while we take care of the details.
A Charter Bus Rental—Great for Any Occasion
The many features of a charter bus rental make it an outstanding choice for any type of trip to the Dallas-Fort Worth Metroplex.
At US Coachways, we have helped people take advantage of the many benefits of charter bus travel for more than 30 years. To get a complimentary quote for a trip to Dallas or to learn more about the ways we can assist you, visit our online Cost Calculator or call us at 1-855-287-2427.
Visit Historic Dallas
More than a million people make the trip to Dealey Plaza every year, the site of the assassination of former President John F. Kennedy. It's been described as "one of the most photographed and scrutinized public spaces in America." You can also visit the Sixth-Floor Museum, where you'll learn about the political issues of early 60s and witness the "sniper's perch" where many believe Lee Harvey Oswald took aim at the American President. The city also has a historical marker at the former police headquarters, where Jack Ruby fatally shot Oswald two days after the assassination.
There's much more history to Dallas, though. Stop by the Dallas Heritage Village, on the grounds of the city's first public park, to see what the city looked like back in the 19th century, when it was known to many as "where the west begins." At the Dallas County Historical Plaza, you can visit the John Neely Bryan Cabin, a replica of the home and trading post of the man considered to be the founder of Dallas.
A Mecca for Patrons of Performing and Visual Arts
Fans of the performing and visual arts will find it all in the Dallas Arts District. The Dallas Museum of Art has more than 24,000 pieces in its vast collection, including works by Degas and El Greco. Rodin's Sculptor and His Muse is also on permanent exhibit there. A few blocks way, you can enjoy live theatrical productions at Moody Performance Hall or the Wyly Theatre. There are dozens of live music venues as well.
Get Your Game On with America's Teams
When you say the word "Dallas," the next word that comes out of most people's mouths is "Cowboys." The five-time Super Bowl champions are royalty here and there's nothing that quite compares for the ultimate sports fan than watching them play on their home turf. Football is religion throughout the state of Texas, but nowhere more so than in Dallas. The storied Cotton Bowl continues to be the site of many of college football's classic matchups.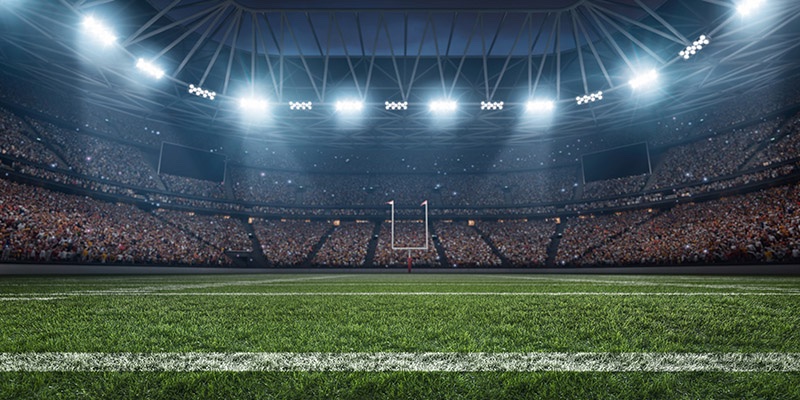 But the Cowboys aren't the only ones in Dallas that can lay claim to being "America's team." The Dallas Mavericks of the NBA claimed the world title in 2011 and the NHL's Dallas Stars took home Lord Stanley's Cup in 1999. The Texas Rangers made the World Series in 2011 and thrill fans in nearby Arlington.
Bring Your Clubs—It's a Golfer's Paradise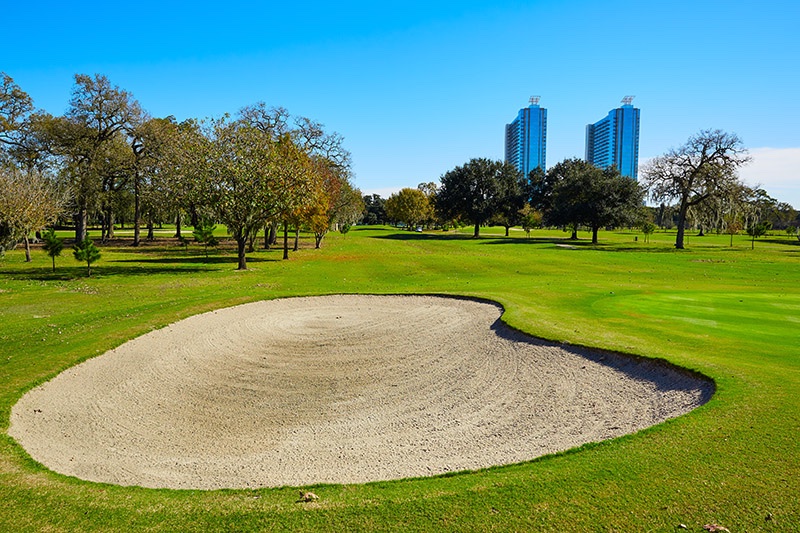 The Dallas-Fort Worth area offers many challenging layouts to golfers of all skill levels. For serious linksters, there's Stevens Park, known to locals as "Little Augusta," with some of the most difficult holes you can imagine. If you view golf as a great way to get outside, check out Tierra Verde, the first golf course in the world to also be certified as a bird sanctuary by the National Audubon Society.
Dallas—Home to Great Food and Great Shopping
With its reputation as the "stockyards of America," it's home to an endless array of steakhouses, barbeque pits and burger joints. Don't be surprised if the steak you're served weighs in at more than a pound. The barbeque is mostly beef—you'll find some of the best brisket you ever tasted. But Dallas is increasingly a cosmopolitan culinary experience—in addition to Tex-Mex, there's Thai, Ethiopian, Indian, Filipino, Moroccan, and many other ethnic treats.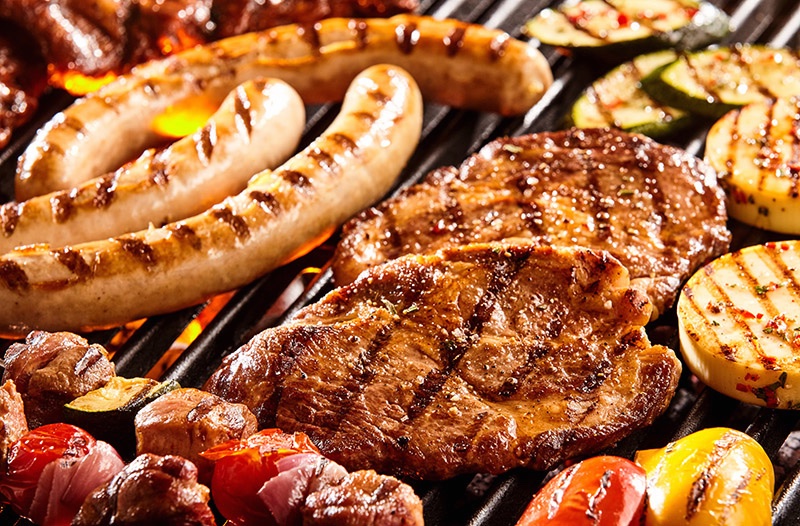 There are great shopping experiences across the DFW Metroplex, from boutiques, antiques and one-of-a-kind emporiums to huge malls and shopping districts. Check out Deep Ellum for artists, artisans, craftspeople and other small shops. Visit Highland Park, home to the first mall ever built in the United States, to find many of the world's best known retailers.
The Right Coach Can Make All the Difference
A charter bus rental offers many advantages, but you want a coach that meets your needs. If it's the wrong size or doesn't offer the amenities you need, your participants can quickly forget what a great time you had at your destination.
At US Coachways, we work with a vast network for charter bus service providers throughout the country, making it easier for us to find the ideal coach for your group.
For groups of 24 to 35 people, the mini-bus typically fits the bill. You'll have comfy seats, spacious aisles and plenty of room for luggage and souvenirs.
For larger groups, we recommend a full-sized bus, with seating for up to 57 passengers. Multiple bus rentals are always an option.
Your charter bus can come with a wide range of amenities, so it's a good idea to check with your agent to determine what's available. Most coaches have many modern conveniences, such as Wifi, charging stations, public address systems, stereos and DVD players. On-board bathroom facilities can also be found on some buses.
Visit Dallas the Right Way—In the Comfort and Luxury of a Charter Bus
When experienced travelers take a group to Dallas, odds are good they're getting there and back on a charter bus. It's the ideal way to take a number of people anywhere:
You'll feel safe and secure on a charter bus

— On a charter bus, there's a highly trained professional behind the wheel at all times. In addition, because there's only one way on and off a charter bus, you know who's coming and going and your personal items will be safe and secure.

Your trip will always be one of a kind

— With a charter bus, you won't have to choose from a few prepackaged itineraries. In most instances, you'll only be limited by your budget and your imagination. Tell us where you want to go, when you want to be there and when you want to leave. We'll make it happen.

It's one of the least demanding ways to travel

— You know the experience. There can be so much you have to do during your trip that you need a vacation when you get back. Not so with a charter bus. You won't have to check a map or look at your watch. No worries about missed connections or lost luggage. We'll handle all the details so that you can relax and enjoy your trip.

A charter bus can take advantage of HOV (high occupancy vehicle) lanes

, which can be really helpful when you hit the big city.

It's one of the most cost-effective ways to travel with a group

— With a charter bus, you'll be able to share many of the expenses of getting there and back.

Charter buses are environmentally friendly

— When you put a number of people together on a charter bus, you have fewer vehicles on the road. Fewer vehicles means less emissions and that's good for the planet. Take a look at the positive impact US Coachways had on the environment in 2018,
Make Your Charter Bus Rental Reservation to Dallas Today
At US Coachways, we have more than 30 years of hands-on experience in the charter bus rental business. We book more than 20,000 trips every year. To learn more about the ways we can help you, or for a free quote for a trip to the Dallas-Fort Worth Metroplex, check out our online Cost Calculator or call us at 1-855-287-2427 to speak to one of our experienced representatives.