If you're looking for an exciting and diverse city for a group excursion, think Dallas. The sports scene here is legendary and the food is amazing. It's a mecca for arts and culture, with world class museums, art galleries, and live music. And Dallas takes shopping to an entirely different level. There's something for everyone here, but it's a big city. Don't spend most of your time worrying about where to park, how to get around, or simply sitting in traffic. Book a charter bus from US Coachways. With a charter bus rental, you can travel in comfort, convenience and style while someone else takes care of the little details.
Answers to Your Questions about Charter Bus Rentals
Here are answers to commonly asked questions about charter bus rentals from US Coachways:
Who is US Coachways?
A leader and innovator in the charter bus industry for more than three decades, US Coachways provides effective ground transportation solutions to groups, group leaders, businesses and business owners nationwide.
How do I set up a US Coachways custom charter bus rental to Dallas?
We've streamlined the process to make it a breeze—start with our user-friendly online cost calculator or call 1-855-287-2427 to talk with an experienced travel consultant to initiate your booking. We'll send you have a free quote within minutes.
How early do I need to book my US Coachways charter bus outing to Dallas?
As with anything, the sooner you start the process, the more options you'll have. With our extensive experience and relationships with charter bus vendor nationwide, though, we can typically book an entire trip with relatively short notice.
What will it cost to take a US Coachways charter bus rental to Dallas?
The price of every charter bus rental varies, based on a number of factors, such as the dates of your travel, how long you'll be on the road, where you're headed, whether you're traveling during the week or on the weekend, and whether you'll need any special amenities. You can get a pretty accurate estimate with our online cost calculator.
Will we need to travel far to meet our bus?
No. Because we work with charter bus service providers in urban and rural communities across the country, we can arrange to pick you up at a convenient location.
What vehicle options do we have?
At US Coachways, we know how important the right bus is to the success of your trip. For small-to-midsized groups, our is ideal, with room for 24 to 35 passengers. If you're traveling with a larger group, you'll want a full-sized bus, with accommodations for up to 57 people. See our fleet page for your other options.
What basic amenities will the charter bus have?
With the exception of some school buses, all US Coachways charter bus rentals come with bucket seats, climate control, a great sound system and plenty of storage space. There are also add-on features, such as Wifi, DVD players, and charging ports for your devices, that you can get for an additional charge. We can also secure ADA-compliant vehicles.
Is alcohol permitted on a charter bus rental trip to Dallas?
We allow passengers to bring and consume alcoholic beverages on a charter bus rental, provided a request has been made and approved in advance. We require compliance with the local laws anywhere your bus travels. We also give your driver the sole discretion to terminate or suspend alcohol consumption at any time for any reason.
Is there a minimum age to rent a charter bus rental with US Coachways?
To sign a bus rental agreement, you must be at least 21 years of age. We book trips for high school and college students, but require that an adult sign the rental contract.
Make Your Trip to Dallas Easy—With a Charter Bus Rental
On a charter bus rental from US Coachways, you can enjoy:
The Dallas Museum of Art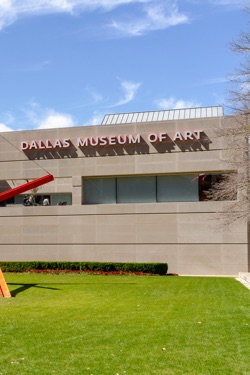 One of the ten largest art museums in the United States, the Dallas Art Museum has over 24,000 works in its collection, with paintings by Claude Monet and Jackson Pollock, as well as art and artifacts from ancient Greece, Rome and Egypt.
The Sixth Floor Museum at Dealey Plaza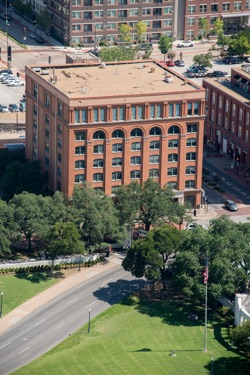 Visit the site of the former book depository where assassin Lee Harvey Oswald fired the fatal shots that took the life of President John F. Kennedy. Take a guided tour with actual audio broadcasts from the day of the assassination.
The Dallas Arboretum and Botanical Garden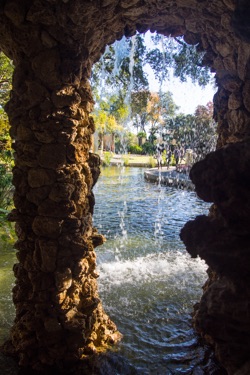 The Arboretum, nestled along the shores of White Rock Lake near downtown, offers 14 displays of seasonal flowers, trees, plants and ornamental shrubs. Guided tours are available.
The Perot Museum of Nature and Science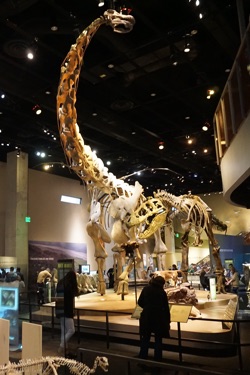 Built with a focus on sustainability, this museum provides an educational experience on eco-friendly technology, including solar power, recycling and a number of water conservation techniques.
The Dallas Zoo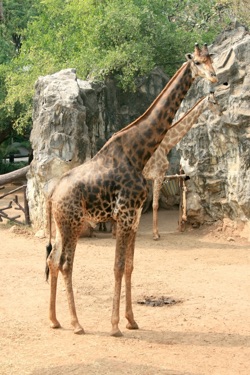 Just a couple miles from the city center, the Dallas Zoo houses more than 2,000 exotic animals from over 400 species, focusing on fauna of Africa and North America. Popular attractions include the tiger habitat and the otter outpost.
The Dallas World Aquarium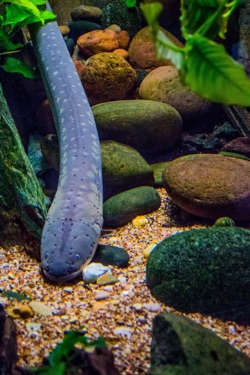 Observe bonnethead sharks, leafy sea dragons, stingrays, jellyfish and other saltwater marine creatures in the aquarium's 87,000-gallon tank. There's also a rainforest exhibit, with sloths, crocodiles and poison dart frogs.
The John F. Kennedy Memorial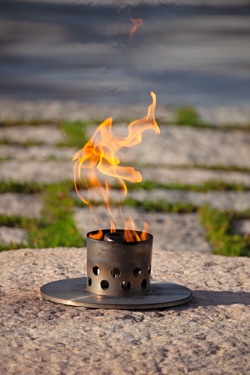 Situated across from the Dallas city courthouse, this massive monument—30 feet tall and 50 feet wide—honors the life and legacy of our nation's 35th president. Take time to read the epitaphs as you enter the monument.
The Frontiers of Flight Museum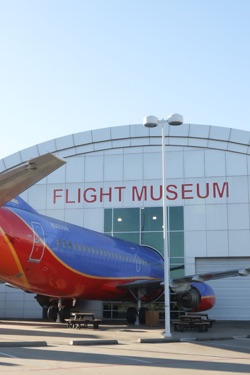 With more than 30 full-sized aircraft, including Apollo VII and a full-sized model of the Wright Brothers Flyer, this museum chronicles the history of flight, from da Vinci to space travel.
Make the Smart Decision—Choose US Coachways for Your Charter Bus
There are many good reasons why we consistently book millions of dollars in charter bus rentals every year:
Special Offers for Groups
We offer discounts to special travelers—We reward healthcare workers, military personnel, non-profit organizations and seniors with additional discounts on charter bus rentals. To learn more, check out our specials page.
We offer unmatched flexibility
With extensive, long-term relationships with charter bus vendors throughout the nation, we can usually make real-time or last-minute changes to your itinerary or even book an entire trip with little notice.
An unparalleled commitment to customer service
Your own dedicated project management team, 24/7 dispatch services, comprehensive logistical support and our state-of-the-art online Trip Management Portal…all reasons why we have more than 2,000 positive online reviews.
An unparalleled commitment to your safety
We closely monitor all our charter bus service providers to ensure that we don't work with any who have major safety violations. We require accurate and up-to-date maintenance and driving logs from all drivers.
Take a Charter Bus on Any Type of Outing to Dallas
The many great features of a charter bus rental make it a great choice for any trip to the Big D:
Why should I use a charter bus for a corporate trip?
With a charter bus, you can use your time more efficiently. Because you'll all travel together, you won't waste time waiting for everyone to arrive. In addition, you can use the coach as a meeting space while you travel.
Is a charter bus ideal for travel to a public event?
Absolutely. On a charter bus, you won't have to try to find the event, look for parking, or fight traffic. We'll drop you off and pick you up right where you need to be.
Is a charter bus a good option for a large event?
Whether you're headed to a concert or a game, a charter bus lets you share the event with fellow fans. The party starts the minute the bus leaves and you won't have to worry about battling traffic around the venue.
How about a charter bus rental for a school outing?
A charter bus gives you a great way to keep tabs on students, and it helps ensure that you don't have a lot of young drivers on the roads. It can also be a great way to build student morale.
Enjoy Some of the Great Neighborhoods in Dallas
With a charter bus rental, you can experience the amazing cultural diversity in Dallas:
Deep Ellum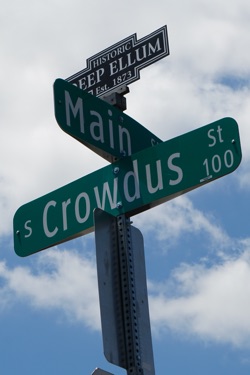 Long considered one of the city's coolest and hippest neighborhoods, Deep Ellum is home to a dizzying array of bars, microbreweries and eateries. The live music scene thrives here as well, with many national touring acts stopping by.
Highland Park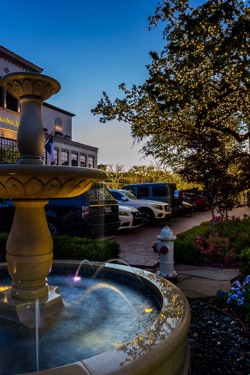 If you're coming to Dallas for some retail therapy, head on over to Highland Park Village, often referred to as the "Rodeo Drive of Dallas." One of the most affluent neighborhoods in Dallas, Highland Park offers world class dining as well.
Uptown
For live sports, visit this neighborhood, home to both the Dallas Mavericks and the Dallas Stars. Uptown is renowned for its restaurants and bars, many of which offer live music and patio seating.
The Design District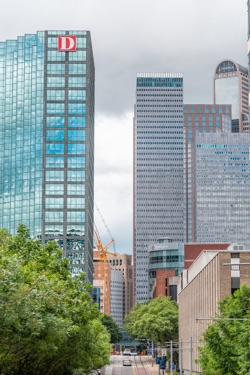 Another haven for shoppers, the Design District boasts some of the most popular art galleries in Dallas, as well as boutique interior design showrooms and trendy restaurants.
There's Always Something Fun Happening in Dallas
Why not book your trip to Dallas to coincide with one of these great events:
The State Fair of Texas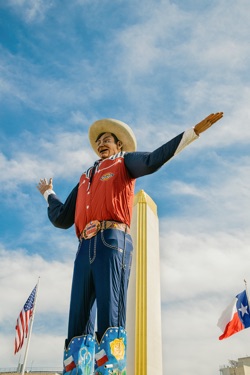 For more than 130 years, the State Fair of Texas has been the "can't miss" event of the fall, running from late September to mid-October. There are livestock shows, live concerts, a midway, and a huge assortment of food booths.
Dallas Art Month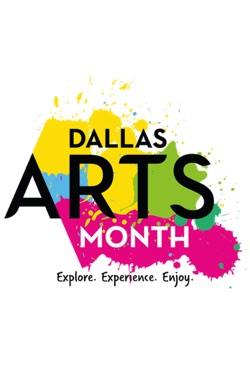 April in Dallas is a month-long celebration of arts and culture, with live music, dance recitals, art exhibitions, live theatre, literary readings and more, such as the Dallas International Film Festival and the Dallas Art Fair.
Dallas Pride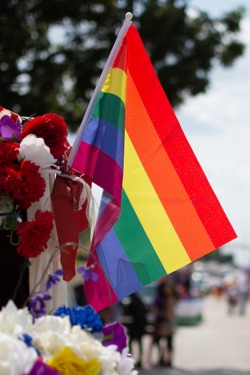 One of the largest Pride events in the country, spanning an entire weekend, Dallas Pride includes a Saturday music festival and the Sunday Alan Ross Texas Freedom Parade, with a route that circumnavigates the Cotton Bowl.
The St. Patrick's Day Parade and Festival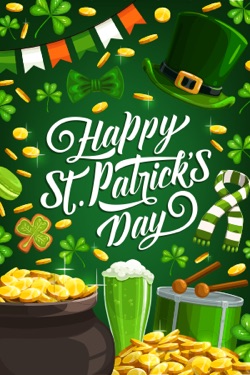 You'll find green beer at bars and restaurants along the two-mile parade route on Greenville Avenue every March 17th in Dallas, as more than 100,000 come together to celebrate the Irish tradition.
Fair Park Fourth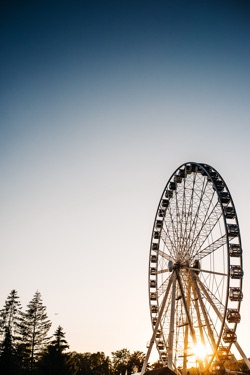 Come to the State Fairgrounds on Independence Day for live music, the state fair midway, world-class fireworks and a sea of food trucks.
DFW Restaurant Week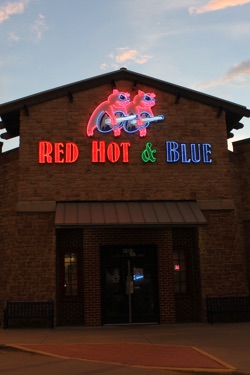 Okay…it's not just a week! This opportunity to experience the culinary excellence of Dallas spans the entire month of August every year. A portion of the proceeds go to local charities, including the North Texas Food Bank.
The Deep Ellum Arts Festival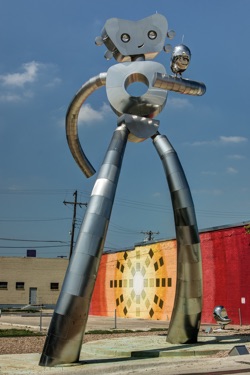 Come to Dallas at the beginning of April for this free festival of the arts, with hundreds of visual artists, and nearly as many bands and musicians. There are also a wide variety of local food vendors present.
The Dallas Holiday Parade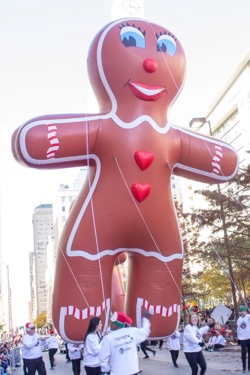 Dallas gets into the holiday spirit in a big way, with the largest one-day outdoor parade in the city. It's rapidly becoming one of the top holiday parades in the nation.
Make Your Charter Bus Reservation for Dallas Today
One of the fastest growing communities in the United States, Dallas offers an exciting array of cultural, culinary, shopping and historical attractions. Don't miss the fun because you're checking the GPS or wrangling with traffic. Book a charter bus rental from US Coachways and relax with everyone else while we handle the details.
At US Coachways, we have been at the forefront of the charter bus rental business for more than three decades, bringing effective ground transportation solutions to groups, group leaders and businesses nationwide. Visit our online Cost Calculator to get a free quote on the cost of a charter bus trip to Dallas. To learn more about the services we offer, or for answers to any questions you have about charter bus rentals, call 1-855-287-2427 and speak with one of our travel consultants.
We Book More than 20,000 Charter Bus Trips Every Year!