Explore Your Own Backyard in Comfort, Luxury and Convenience
Do you like to see new places and take in new experiences, but love the comfort of sleeping in your own bed? Is there a concert, game, festival or other big event that you'd like to attend, but you don't want the unnecessary expense of a hotel for the night? You'd prefer to make it a day trip, but you don't want to spend half the day behind the wheel, fiddling with your phone or checking the GPS, worried that you won't get there on time.
There's a better way to enjoy the sights, sounds and activities near you. With a day trip charter bus rental from US Coachways, you can have the best of all possible worlds. You can relax with friends and family while someone else handles all the particulars.
The Advantages of Taking a Day Trip by Charter Bus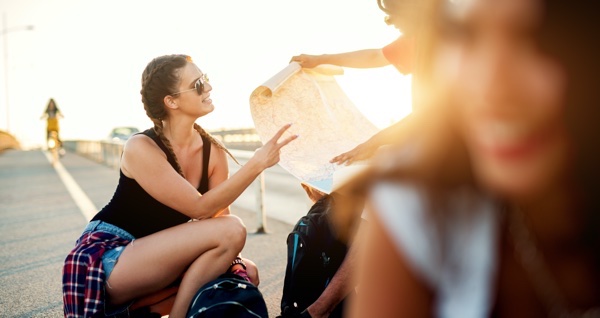 When you're just going out for the day, your choice of transportation is critical. There are many good reasons to choose a charter bus rental for a same day trip to and from anywhere.
Reliability

— When you've only got a day, you don't want to lose any time. You don't want to be late to a game, concert or show; and you don't want to lose precious time at your destination. Unfortunately, delays and cancellations are fairly common with other types of travel. That's simply not the case with a charter bus. Your driver will have the tools and technology to proactively monitor traffic challenges and find alternate routes to get you there in a timely manner. In addition, our access to a large network of charter bus service providers makes it easier for us to find a replacement vehicle, if necessary.

Flexibility

— With a charter bus, you'll decide when you leave, how long you stay, what you see and when you come back. You won't have to choose from a limited number of options. In addition, you can typically make last-minute or real-time changes to your itinerary.

Stress-free travel

— When you're only going somewhere for the day, you don't want to waste time checking the map, fighting traffic or trying to find a place to park. On a charter bus, all you need to do is show up. Someone else will handle all those details, and will make certain you get there on time. You won't be running to make any connections or have to worry about lost luggage. You'll be on the same coach for the entire day and your personal items will always be with you. There's no TSA security line, either, and you won't have to put your phone on "bus mode."

Comfort

— On a charter bus, you'll enjoy wide cushioned seats with plenty of leg room. There's no middle seat and you'll have great visibility of the surrounding countryside through the large windows. The aisles are roomy, too, and you can get up and walk about at your leisure.

Safety and security

— You'll have an experienced and skilled professional driving the bus. In addition, you won't have to worry about the security of your personal items—there's only one way on and off the bus, so it's easy to monitor who comes and goes.

You'll be able to take advantage of the HOV (high occupancy vehicle) lanes

— There will be less risk of getting stuck in traffic.

It's not just a way to get there and back!

— There are many other ways you can use your charter bus during a trip. Schedule a group meeting, either on the road or once you arrive at your destination. Open up the bus as a place for participants to get some down time while others are out and about.

You'll spend less money

— With a charter bus, you share many of the costs of travel with fellow passengers. That makes charter bus travel very competitively priced.

Charter buses let you go green

— When you take a charter bus, you reduce the number of private vehicles on the roads, thereby reducing emissions.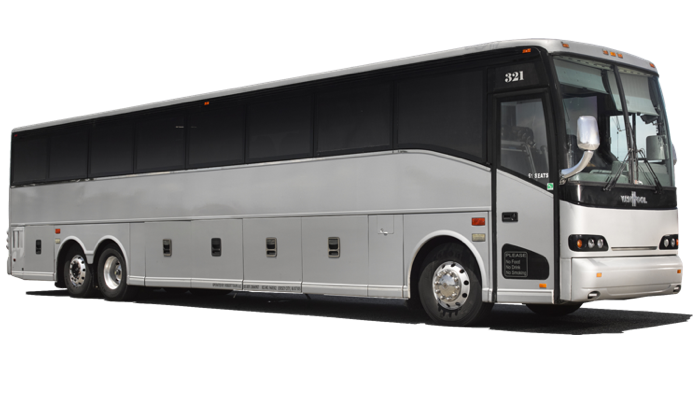 At US Coachways, we bring more than 30 years of experience to groups and group leaders organizing day trips. For a free estimate on the cost of a same-day trip anywhere in the country, go to our online cost calculator. To book a trip or to learn more about our services or the ways we can help you with group transportation, call 1-855-287-2427 to speak to an experienced customer service agent.
Frequently Asked Questions
What's the best type of coach for a day trip?

You'll want to work closely with one of our travel consultants to ensure that you get the bus that's right for your group. We'll consider a number of factors—how many people are traveling with you, what you'll be bringing or taking home with you, any special needs of your passengers. If you're taking a day trip with a mid-sized group, a mini-bus is ideal. It seats 24 to 35 comfortably and has plenty of room for personal items. If you're traveling with a large group, the full-sized bus is a better option, with seating for up to 57. Multiple bus rentals are always an option.

What amenities are available on the buses?

With most buses, certain modern conveniences, such as Wifi, charging stations for your devices, DVD players and stereo/PA systems, are standard. Though typically not necessary on a day trip, on-board bathrooms are available on some coaches.

What is the cost to rent a charter bus for a day trip?

Pricing varies for day trip charter bus rentals, based on a number of criteria.

The costs can vary based on the geographic location and/or the time of year. You may pay more for a charter bus rental in Florida in the winter than in the summer. You may also pay more for a day trip rental in a metropolitan area than in the suburbs.
Pricing is also tied to the type of bus you need—larger buses typically cost more.
Though there's not as much fluctuation with a day trip, your cost may be affected by how long you'll be gone. There are generally two ways you can be charged—by the hour or by the mile. With day trips, it's customarily by the hour, and there's typically a minimum charge.
To learn more, see our online Cost Calculator.

Can we make multiple stops on a day trip charter bus rental?

Absolutely! You'll need to carefully plan your trip, factoring in travel time and time spent at your different stops. But you have virtually unlimited flexibility with a charter bus rental. You tell us where you want to go, when you want to be there and when you want to leave. We'll handle the details.

What is your policy with respect to alcohol on the bus?

Alcohol is permitted, but use must be requested and approved in advance. In addition, alcohol consumption on the bus is at the discretion of the driver. When alcohol is consumed on a coach, all passengers must be of legal drinking age.
A Bus Rental—Ideal for Any Type of Day Trip
The many great benefits of a charter bus make it an excellent choice for any type of day trip: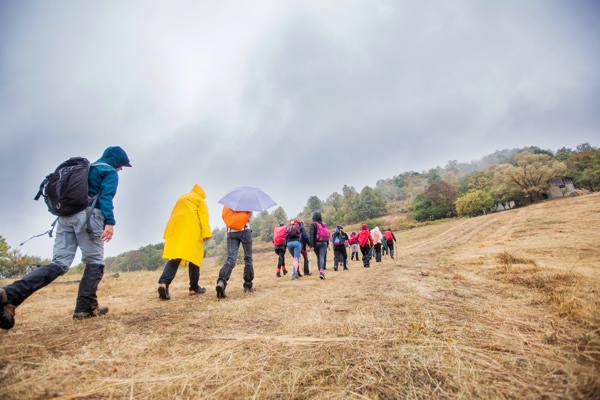 Why You Should Book Your Charter Bus Rental with US Coachways
At US Coachways, we've helped people set up day trips to destinations throughout the United States for more than three decades. Here are some of the reasons to contact us when you want to book a day trip anywhere in the United States:
Our dedicated service team—You'll have one point of contact at all times
Our Trip Management Portal—You can manage all your trips in one location with our online portal. It allows you to view invoices or access information from any prior trip.
Our 24/7 dispatch
We are GSA (General Services Administration) approved, so we can provide services to government agencies.
Access to a charter bus fleet of more than 2,000 vehicles
Our reputation for flexibility—We can often make last minute or real time adjustments to your itinerary, and have the capability to book an entire day trip with little notice.
Our purchasing power—With more than $55,000,000 in average annual sales, we have local market knowledge and buying power to help you get a great price.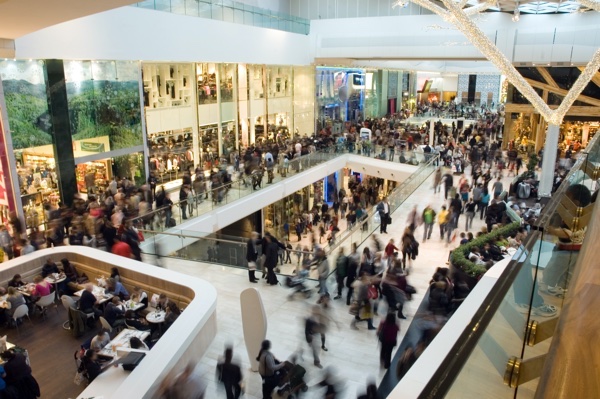 To get a free quote on the cost of a day trip anywhere in the country, visit our user-friendly online Cost Calculator. To start the booking process or to get answers to your questions, call 1-855-287-2427 to speak to an experienced travel consultant.