Make Your Trip to the Mile High City Memorable
For sheer scenic majesty, there's little to compare with Denver, nestled high in the Rocky Mountains. But in many ways, that's just window dressing on one of America's most exciting and vibrant cities. From music to art, from craft beer and artisanal restaurants, from historic sites to world-class shopping, Denver has something for everyone.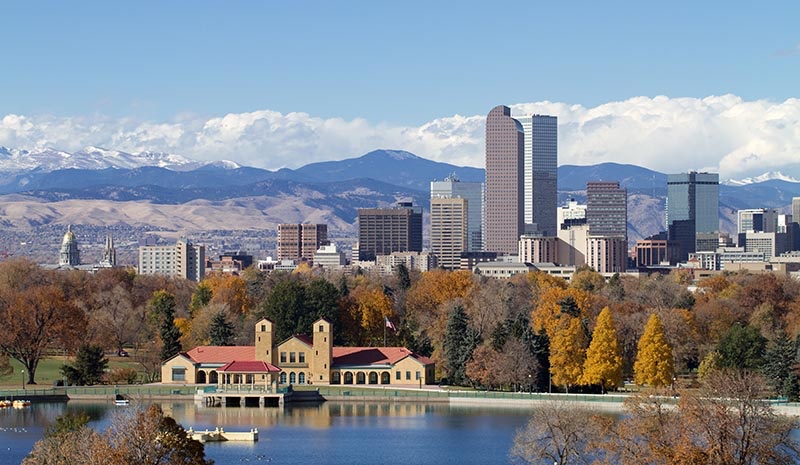 But with more than half a million residents, it's a bustling metropolis. You don't want the headache that comes with trying to navigate your own way around the city. There's a better way—with a charter bus rental from US Coachways, you can let someone else take care of all the details.
Why a Charter Bus Rental Makes Good Sense
When you're taking a group anywhere, there are many factors that contribute to the ultimate success of the trip. Perhaps the most important, though, is your choice of transportation. Your participants can easily forget what a great time they had at your destination if getting there and back was a real hassle. Here are some of the reasons that a charter bus rental is a great choice for your group:
Charter bus travel is highly reliable

— Delays and cancellations can be par for the course with other forms of travel. For example,about 40% of air travelers arrive late at their destination every day! That's not the case with a charter bus. Your driver has the tools to anticipate potential traffic problems and can usually find alternative routes to get you to your destination in a timely manner. In addition, if there's a mechanical problem, we have access to a broad network of charter bus service providers and can typically find a replacement vehicle in a timely manner.

Charter bus travel lets you create the trip you want

— There's no other mode of transportation that offers the flexibility of a charter bus rental. You won't have to choose from a limited number of preset itineraries. Tell us where you want to go, when you want to be there and how long you want to stay. We'll set it all up.

Charter bus travel is the most stress-free way to visit Denver

— On a charter bus, you won't have to battle traffic, check the map, look for parking or keep your eye on the time. You can relax with friends and family while someone else handles all the details. You won't have to worry about making a connection or losing your luggage, either. You'll be on the same coach for your entire trip and your personal items will travel with you. There's no TSA checkpoint, so you can bring your personal toiletries and keep your shoes on. We won't ask you to put your phone on "bus mode," either, so you can stay connected at all times.

Charter bus travel is one of the safest ways to go to Denver

— You'll have a highly trained professional at the helm at all times. In addition, because of the limited access to your bus, it's easy to control who comes and goes. You won't have to worry about unwanted guests and you and your personal items will be safe and secure.

Charter bus travel is affordable

— On a charter bus, you'll share many of the costs of transportation. That makes it one of the most cost-effective ways to travel. With the money you don't have to spend on travel, you can have a really great time in the Mile High City.

Charter bus travel offers luxury and comfort

— There are no middle seats on a charter bus, so you won't have to hold your elbows in. The seats are plush and spacious, with more leg room than any other mode of transportation. The aisles are wide and you can always get up and move about—you won't have to be strapped to your seat for the entire trip.

Charter bus travel lets you take advantage of the HOV (high occupancy vehicle) lanes

- You'll be thankful for that when you travel to, from and around Denver.

Charter bus travel is good for the environment

— When you ride together on the same bus, that's fewer cars on the road and less carbon in the air. Consider the positive impact US Coachways had on the environment in 2018.
At US Coachways, we have more than three decades of experience in the charter bus rental business. Use our online Cost Calculator to get a free quote for a trip to Denver or call us at 1-855-287-2427 to discuss your group travel needs.
There's Much to See and Do in Denver
Get ready to have a great time in the Mile High City: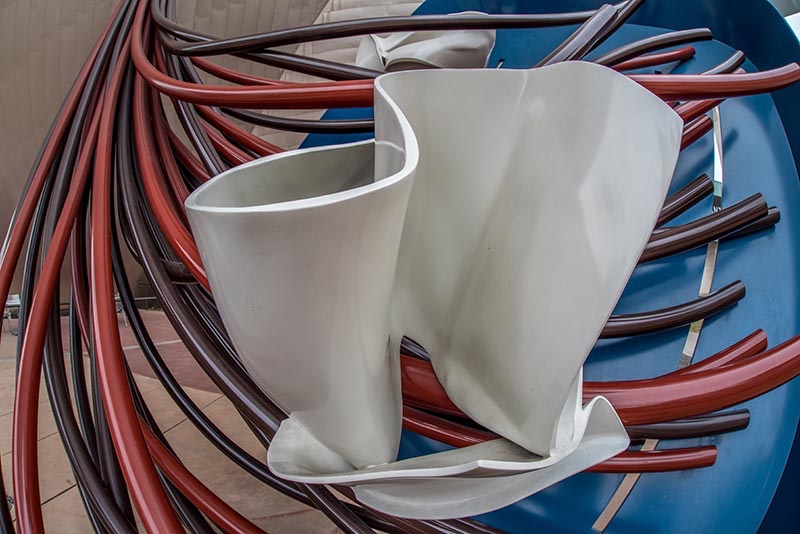 Enjoy the Denver music and cultural scene

— Denver has long been a bubbling cauldron of musical experimentation, with a seemingly endless array of live music venues. Check out Red Rock Amphitheatre, a 9,000 plus capacity outdoor concert setting naturally carved out of rock. The city also has many small clubs, as well as dozens of other live music halls. Fans of classical music can attend performances by the Colorado Symphony or Opera Colorado, presented at the Denver Center for the Performing Arts.

Denver boasts a dynamic live theater community, too, with performances at a number of stages across town. Offerings cover the spectrum, from local productions to touring Broadway shows.

Feed your passion for art

— The rarified air in Denver seems clearly to be a source of intense creativity, as evidenced by the city's burgeoning art culture. For large collections, visit the Denver Art Museum, the Robischon Art Gallery or the Clyfford Still Museum. Take the First Friday Art Walk, a monthly affair, and visit the galleries in the Santa Fe and RiNo arts districts.

Have a cold one

— Actually, you'll be hard-pressed to have just one. Colorado has long been at the forefront of the craft beer movement in the United States and many of the state's breweries are in the Mile High City. Come in the fall, when the city sponsors the Great American Beer Festival, the largest in the nation, with a few thousand beers on tap.

Savor the local fare

— The altitude, weather and topography in Denver all combine to provide ideal conditions for many culinary treats. Of course, there's a powerful Southwestern influence—don't leave Denver without trying some American Indian fry bread. Another local favorite-Pueblo chili sauce, made with green chilies. You'll find it at restaurants across town, from Tex-Mex to breakfast joints to diners and burger bars. There are many great steakhouses in the Mile High City, but you can also enjoy cuisine from around the world, including Persian, Mongolian, Peruvian, Cajun, Hawaiian, Malaysian, Tibetan and more.

Shop until you drop

— Visit the recently renovated Union Station to find some of the city's best upscale shopping opportunities. Walk along the 16th Street Mall for unique boutiques and visit historic Larimer Square for one-of-a-kind specialty retailers.
The Right Coach Can Make All the Difference
You've made the right choice—you decided to travel to and from Denver on a charter bus. It's just as important, though, to make certain you have a coach that meets the needs of your group. You want plenty of room, so that your people are comfortable, but you don't want too many empty seats. You also want to make certain the bus has all the modern conveniences you need.
At US Coachways, we have longstanding relationships with a vast network of charter bus service providers across the country. We'll carefully consider all the factors related to your trip—how many people will be traveling, how long you'll be on the road, what you'll need to bring—and help you find the vehicle that's best-suited to your needs.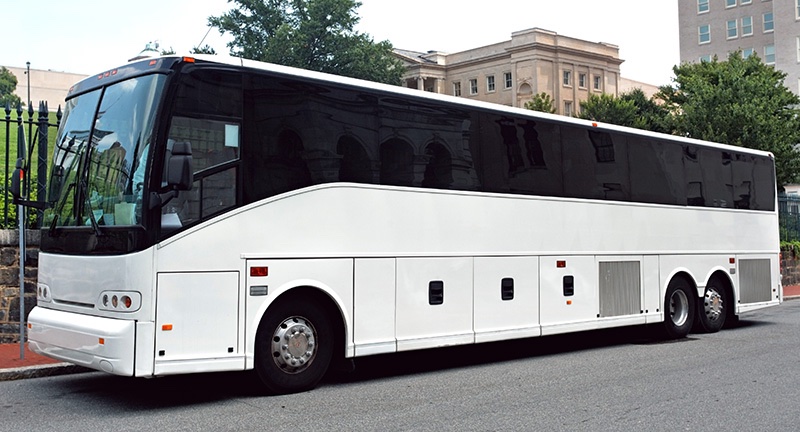 If you're traveling with a mid-sized group, you'll appreciate the mini-bus, with seating for 24 to 35 passengers and ample space for luggage and other personal items. For larger groups, the full-sized bus is ideal, accommodating up to 57 comfortably. Multiple bus rentals are always an option.
The amenities vary from coach to coach, so you'll want to work closely with your booking agent to ensure that you get a bus that meets your needs. Many modern conveniences, such as Wifi, DVD players, stereo and PA systems, and charging ports, are standard on most charter buses. You can also book a coach with on-board restroom facilities.
A Charter Bus Rental—Ideal for Any Type of Trip
A charter bus rental is well-suited for any type of group travel, including:
Make Your Charter Bus Reservation for Denver Today
At US Coachways, we have helped groups and group leaders solve their transportation needs for more than 30 years. We book over 20,000 trips every year. For a free quote on a charter bus excursion to Denver, visit our online Cost Calculator. To learn more about the full range of our services, call us at 1-855-287-2427 to speak to one of our experienced agents.