If you're looking for an affordable, but fascinating, city to visit with a group, come to Detroit. There's plenty of history here, from Henry Ford to Motown. Bring your appetite, too, so that you experience the culinary creations here—Detroit-style pizza, authentic Greek and Middle Eastern cuisine, and the city's signature Coney Island hot dogs.
Detroit is a city on the rise, but it's a big city. You could spend most of your time here trying to find your way around, looking for a place to park, or just fighting traffic. You don't want to do that. Book a charter bus from US Coachways and let us handle all the details.
Here's What You Want to Know about Charter Bus Rentals
Here are answers to commonly asked questions about charter bus rentals from US Coachways:
Who is US Coachways?
US Coachways has been at the forefront of the charter bus rental industry for more than 30 years, providing groups, group leaders and businesses with safe, affordable, convenient, flexible, reliable and comfortable ground transportation solutions.
What is the process for booking a US Coachways custom charter bus rental to Detroit?
We have worked hard to make it easy to set up your charter bus excursion—you can go to our user-friendly online cost calculator for a free estimate or call 1-855-287-2427 to work directly with an experienced travel consultant.
How far in advance do I need to book my US Coachways charter bus outing to Detroit?
We recommend that you start as early as possible, so that you have the most options. We can, however, handle all the details and successfully book an entire trip with virtually no notice.
How much does US Coachways charge for a charter bus rental to Detroit?
There are a wide range of factors that determine the total cost of a charter bus rental, including how long you'll be on the road, the time of year and day of week that you travel, where you're going, and whether you'll need additional features on the bus. Go to our online cost calculator for an estimate of the costs.
Where will you pick us up?
That depends primarily on you. Because we have longstanding relationships with charter bus vendors in large and small communities across America, we can usually come to a location that's convenient for you.
How much flexibility do we have as far as buses are concerned?
We understand the key role that the right bus plays in the success of your trip, and will work hard to secure the ideal coach for your group and your trip. For small-to-midsized groups, we recommend the minibus, with room for 24 to 35 passengers. If you're going to Detroit with a larger group, choose a full-sized bus—they seat up to 57 people. See our fleet page for your other options.
What features can I expect on the charter bus?
Most US Coachways charter bus rentals (with the exception of school bus rentals) come with high-back bucket seats, climate control, an outstanding sound system and ample storage space. ADA-compliant vehicles are available and you can also get Wifi, DVD players, charging ports for your devices, P.A. systems, hardwood floors and leather seats for an additional charge.
Can we take alcohol on a charter bus rental trip to Detroit?
Yes. Beer, wine and liquor are allowed on a charter bus rental, provided US Coachways has given approval in advance of your trip. You must comply with the local laws anywhere your bus travels. Your driver will also have sole discretion to terminate or suspend alcohol consumption at any time for any reason.
How old do I have to be to rent a charter bus rental with US Coachways?
You must be at least 21 years of age to sign as charter bus rental contract. We will book a trip for your high school or college group, but the rental agreement must be signed by a legal adult.
See the Sites in Detroit in Style—With a Charter Bus Rental
With a charter bus rental, you'll be able to fully experience the attractions in Detroit:
The Henry Ford Museum of American Innovation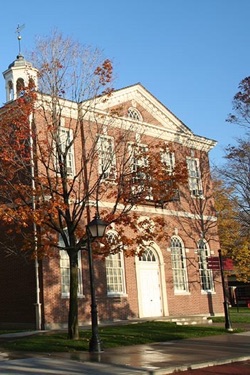 See some of our history's most famous icons at this museum at Greenfield Village, including the Rosa Parks bus, Thomas Edison's laboratory, President Lincoln's chair from the Ford Theatre, and President Kennedy's limousine.
Greenfield Village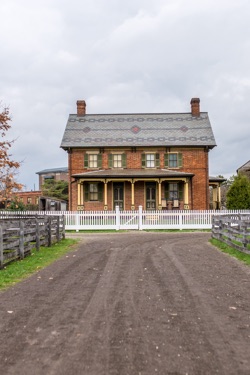 Adjacent to the Henry Ford Museum, this "outdoor living history museum" has over 100 historical structures from across the country, all arranged in a village setting. The museum chronicles American life from the late 1600s to the present.
The Motown Museum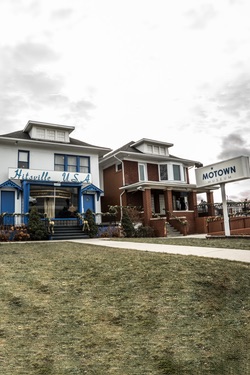 Visit the site of "Hitsville, U.S.A, where Berry Gordy created the world-famous Motown sound. The museum houses many artifacts, including costumes, photos and original recordings, as well as Michael Jackson's black fedora and white glove
The Charles H. Wright Museum of African-American History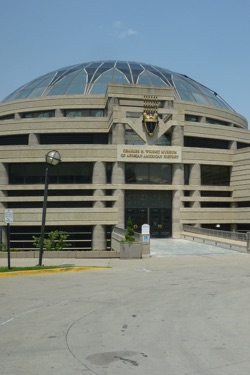 One of the oldest independent African-American museums in the U.S., the Wright has letters from Malcolm X and Rosa Parks, as well as original underground railroad documents and artifacts of the Tuskegee Airmen.
The Detroit Zoo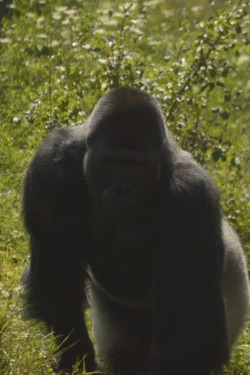 One of the largest tourist attractions in the state of Michigan, the Detroit Zoo has over 2,400 animals of almost 250 species, and uses barless habitats throughout.
The Detroit Institute of Art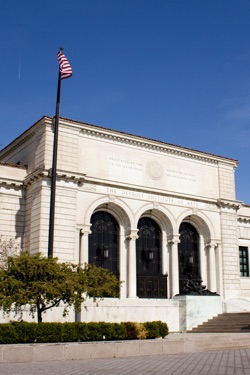 With more than 100 galleries, the DIA has one of the largest and most impressive art collections in America, with works by Diego Rivera, Georgia O'Keeffe, Alexander Calder, Fredric Remington, Andrew Wyeth and Winslow Homer.
Belle Isle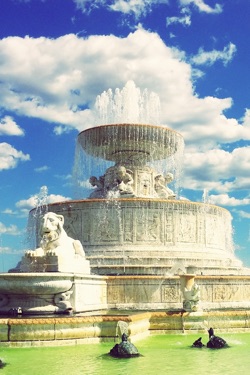 This 1,000 acre island on the Detroit River offers visitors a wide range of attractions, including an aquarium, a conservatory, a nature center, a municipal golf course and the Dossin Great Lakes Museum.
The Detroit Historical Museum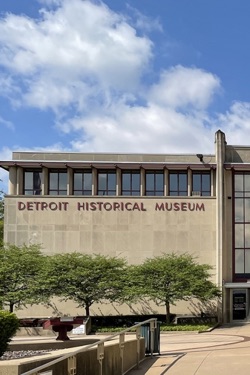 This museum documents the history of Detroit, from the arrival of the French more than 300 years ago through Detroit's eventual incarnation as the automobile capital of the world.
Choose US Coachways for Your Charter Bus
At US Coachways, we are constantly looking for ways to provide you with a better experience:
Special Offers for Groups
We offer discounts to special travelers—We reward healthcare workers, military personnel, non-profit organizations and seniors with additional discounts on charter bus rentals. To learn more, check out our specials page.
We'll make changes to meet your needs
We know that plans can easily change. We have the skill, experience and vendor relationships to make last-minute or even real-time changes to your itinerary without difficulty.
We offer the best customer service in the charter bus rental business
There's a reason we have more than 2,000 positive customer reviews—a dedicated project management team, 24/7 dispatch, timely and effective logistical support and our easy-to-use online Trip Management Portal.
An unparalleled commitment to your safety
We closely monitor all our charter bus service providers to ensure that we don't work with any who have major safety violations. We require accurate and up-to-date maintenance and driving logs from all drivers.
A Charter Bus Rental—Perfect for Any Outing to Detroit
The many benefits of a charter bus rental make it a smart decision for any type of trip:
How will a charter bus make a business trip better?
A charter bus helps you be more efficient when you travel and when you get there. You'll all arrive and leave together, so you won't waste time waiting for stragglers. You can also use the bus for meetings as you travel.
Is a charter bus ideal for travel to a rally or festival?
Certainly. With a charter bus, you won't have to park a mile away…we'll drop you off right where you need to be. It's also a great opportunity to spend time with like-minded folks.
Is a charter bus a good option for a game or a concert?
You bet! On a charter bus, the party starts when you step aboard and doesn't end until you get off the bus. You'll also have your own designated driver, so you can join in all the fun.
Should I consider a charter bus for a school event?
Yes. A charter bus gives you a safe way to get students to and from any event. It also makes it easier for you to keep track of where everyone is, as you'll all be traveling together.
Enjoy the Diversity of Detroit's Neighborhoods
Detroit has long been a cultural melting pot and it's showcased in the many different neighborhoods:
The Greektown Historic District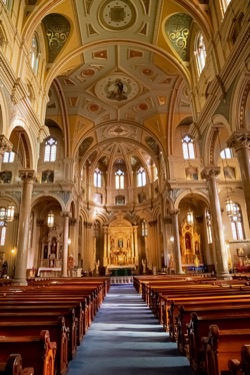 Opa!! Enjoy authentic Greek cuisine, from saganaki (a flaming cheese appetizer) to moussaka to a dizzying array of baklavas. There's also the Greektown casino, one of the city's most popular gaming destinations.
Eastern Market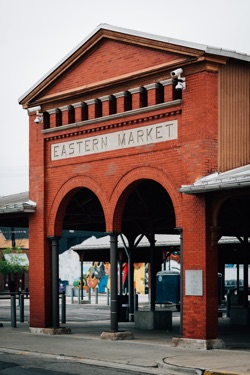 This is the destination for folks looking to experience Detroit's culinary excellence. Enjoy Polish street food, authentic Mediterranean and Middle Eastern cuisine, the city's signature Coney Island hot dogs and real Detroit-style pizza.
Hamtramck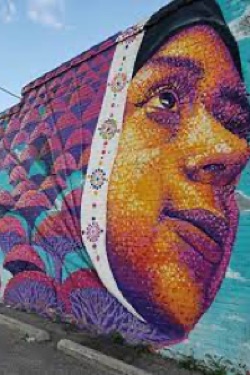 Representative of the city's cultural cornucopia, this difficult-to-pronounce suburb is home to Bosnian, Yemini, Polish, Ukranian, Albanian, Pakistani, Bangladeshi and many other ethnic shops, art galleries and eateries.
The District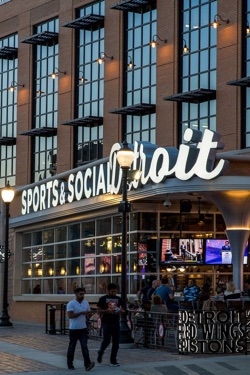 Here's where you'll see the Detroit renaissance in all its glory. This once-neglected area is now home to the Detroit Red Wings and the Detroit Pistons, and has become a popular location for some of the city's best microbreweries.
The Calendar's Always Full in Detroit
You'll find one-of-a-kind events any time of the year in Detroit:
The North American International Auto Show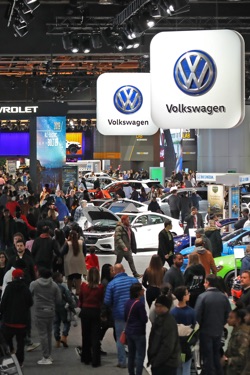 Come see the latest offerings from the world's top auto designers and manufacturers, including concept cars and next-generation vehicle. This internationally renowned event is held every year in January.
The Detroit Boat Show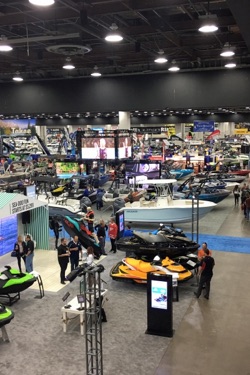 Boating is huge in Michigan, with four of the five Great Lakes bordering the state and more than 13,000 inland lakes. See every imaginable type of watercraft at this February event, including fishing boats, pontoons, jetskis and yachts.
Opening Day at Comerica Park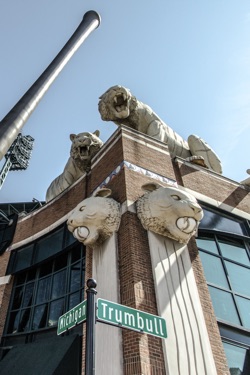 The city of Detroit has had a century-long love affair with the Detroit Tigers…hope springs eternal every April as fans gather to spur the team on. It's a city-wide party, with bars, restaurants and retailers offering all kinds of specials.
The Selfridge Air Show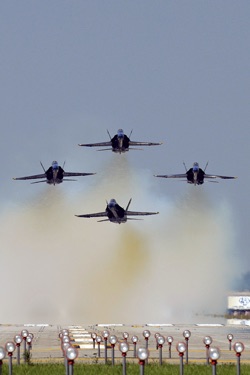 Long considered one of the top air shows on the planet, this event, held every May at nearby Selfridge Air Force Base, offers spectators breathtaking views of military and civilian aircraft.
The Detroit Grand Prix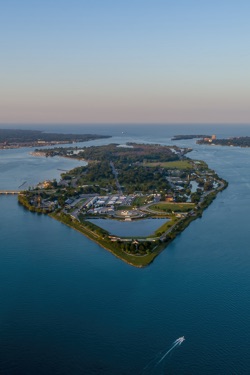 Held in June on Belle Isle, this IndyCar Series event is part of a unique doubleheader, with two full races held over the weekend immediately following the Indy 500.
The Michigan State Fair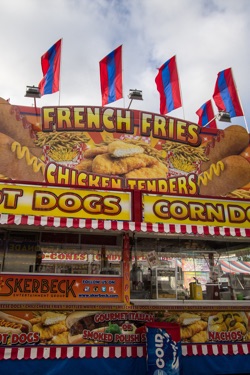 First held in Detroit in 1849, this annual event in August is currently found in the northern suburb of Novi. The fair pays tribute to Michigan's rich agricultural legacy, but also includes concerts, arts displays and a performance by the Shrine Circus.
The Detroit International Jazz Festival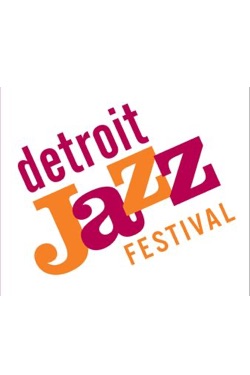 With performances from some of the biggest names in jazz, from Wynton Marsalis and Dave Brubeck to Chick Corea and Pat Metheny, this three-day event over Labor Day draws thousands to Hart Plaza.
America's Thanksgiving Parade
Originally sponsored by local retail magnate J.L. Hudson, the Detroit parade kicked off in 1924. The Detroit parade is known for the large papier-mache heads donned by many participants, a tradition since the first parade.
Schedule Your Charter Bus Rental Excursion to Detroit
Motown…the Motor City…the Automobile Capital of the World. This storied city is making a comeback in a big way. Come and enjoy the cultural diversity that's emblematic of this great American community. Don't spend your time here buried in your GPS, trying to find parking or battling traffic. With a charter bus rental from US Coachways, you can be on vacation, too.
At US Coachways, we have been at the forefront of the charter bus rental business over 30 years, providing creative and effective ground transportation solutions to groups, group leaders and businesses nationwide. Visit our Cost Calculator for a free estimate for a charter bus trip to Detroit. To find out more about the full range of services available through US Coachways, or to ask any questions about charter bus rentals, call 1-855-287-2427 and speak with one of our travel consultants.
We Book More than 20,000 Charter Bus Trips Every Year!