See "the Boro" in Safety and Style on a Charter Bus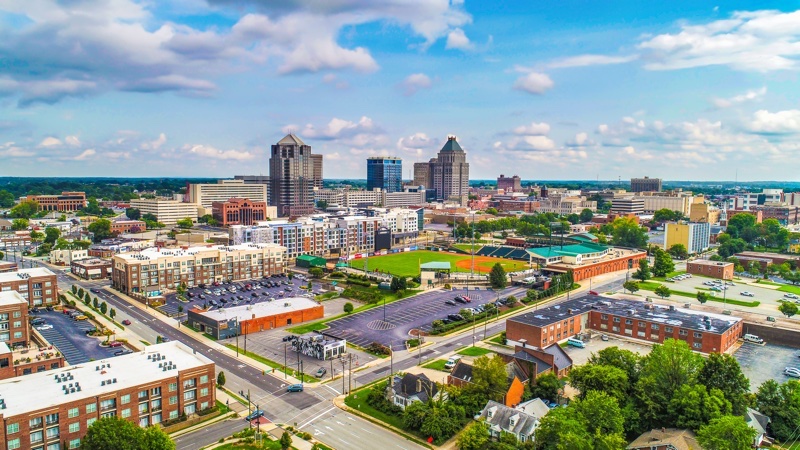 Downtown Greensboro, North Carolina
If you're looking for a friendly, affordable place to take a group, consider Greensboro, North Carolina. Known for its "Southern hospitality," Greensboro offers historical attractions, a thriving arts and cultural community, unique dining and shopping experiences, and some of the Southeast's finest golf destinations…and the weather is almost always temperate. Don't make your trip here a lot of work, though—relax on a charter bus from US Coachways.
A Charter Bus Rental—The Best Way to Take a Group to Greensboro
When you're organizing a group trip, there are endless details to address, but none more important than how you'll get there and back. If there are problems on the road, people can quickly forget the great time they had at your destination. With a charter bus rental from US Coachways, you'll have:
Safety and security

— Your driver is a highly skilled and trained professional. In addition, because of the limited access to the bus, you can easily monitor who comes and goes. You and your personal items will be safe and secure.

Dependability

— Delays and cancellations are virtually non-existent with a charter bus. Your driver has the resources to monitor traffic flow and find alternate routes to get you there on time. With our vast network of charter bus vendors, we can usually find a replacement bus, if necessary.

Flexibility

— There's no other mode of travel that lets you determine when and where you'll depart, when you'll stop, how long you'll stay and when you'll return. You can usually make last-minute or real-time changes to your travel schedule or even book an entire trip with short notice.

Comfort

— The seats are large, with more leg room than any other type of transportation. There's no middle seat, either. The aisles are spacious, and getting up and moving about is never a problem.

Affordability

— Charter bus rentals are consistently one of the most cost-effective forms of group travel

Convenience

— You'll have someone else to handle all the details—to check the GPS, to watch the clock, to navigate traffic and to find parking. There's no TSA security checkpoint and you can leave your devices on at all times. You'll be on the same coach for your entire trip and your luggage will be stowed with you—no missed connections or lost bags.
On a charter bus, you can take advantage of HOV (high occupancy vehicle) lanes, so there's less risk of getting stuck in traffic. You can also have a positive impact on the environment, reducing carbon emissions by traveling as a group.
Let US Coachways Handle Your Charter Bus Trip

At US Coachways, we book more charter bus rentals than any company in America. For nearly four decades, we have worked closely with businesses, groups and group leaders to safely and reliably bring people and events together. With our fast-connect, state-of-the-art reservation system, we are able to charter more than 25,000 trips every year. Need to book a trip with short notice? No problem—we're known for our ability to effectively manage last-minute trips. We also have extensive experience handling outings involving complex logistics. With long-term relationships with top-level charter bus service providers nationwide, we'll give you access to a wide selection of vehicles in hundreds of cities throughout the country. Go to our free online Cost Calculator for a quote on the cost of a trip to Greensboro. You can also live chat or call an experienced luxury travel consultant at 1-855-287-2427.
Have a Great Time in Greensboro
Take a Charter Bus for Any Excursion to Greensboro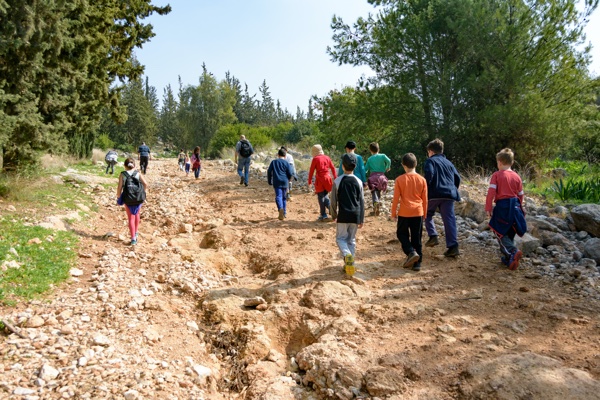 The many great features of a charter bus rental—reliability, safety, flexibility, comfort, affordability and convenience—make it ideal for any outing to Greensboro:
Family affairs

— Weddings, engagement parties, rehearsal dinners, birthday and anniversary parties, reunions, graduations, bar and bat mitzvahs, retirement parties and even family vacations

Business and corporate travel

— Seminars, workshops, conventions, conferences, sales and business meetings, training, team-building exercises, golf outings, employee volunteer projects, picnics and company parties

School trips

— Club and class outings, cultural events, band and orchestra festivals, athletic team travel, fraternity and sorority excursions, prom and graduation after-parties, student volunteer efforts

Church outreach

— Mission trips, retreats, faith-based conferences and conventions, church camp sessions, revival meetings, youth and adult fellowship opportunities, local volunteer work, choir tours

Senior citizen and retiree outings

— Shopping trips, museums and historical attractions, concerts and plays, casino nights, and fall color tours

Once-in-a-lifetime events

— Bowl games and championships, college and professional sports, motor car races, touring theatrical productions, stadium and arena concerts, food and cultural festivals, winery tours, large public rallies
The Right Bus Can Make the Difference
You won't find another mode of travel that offers all the features and benefits of a charter bus rental. It's important, though, to make certain the bus you get is right for your group and your event.
At US Coachways, we'll take the time to help you find the ideal coach, gathering as much information about your trip as we can—how many people you'll have with you, how long you'll be traveling, the things you'll need to bring or want to take home, and any other special needs of your attendees. Then we'll reach out to our extensive national network of charter bus vendors to find the coach that's best suited for you.
The mini-bus is an ideal choice for small-to-mid-sized groups, with a number of options seating anywhere from 24 to 35 passengers. If you're headed to Greensboro with a larger entourage, you'll want the full-sized charter bus, with room for up to 57 comfortably, as well as an on-board bathroom. Multiple bus rentals can typically be accommodated and ADA-compliant coaches are available.
Most charter buses (with the exception of some school buses) come with climate control, a great stereo, high-back bucket seats and ample storage space. Additional features, such as Wifi, public address systems, charging ports, DVD players and monitors, leather seats and hardwood floors, may be available for an extra charge. Check with your booking agent.
Your US Coachways Customer Bill of Rights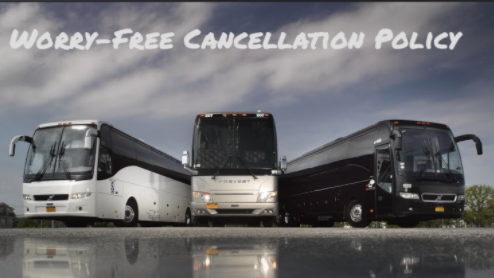 When you book a charter bus trip with US Coachways, you'll have:
The right to know all potential pricing in advance

—US Coachways will fully disclose all potential costs of your charter bus trip in writing at the time of sale. If the total price of your trip increases after you enter into your agreement, we will notify you immediately and give you the right to cancel without any cancellation fee. This right does not apply, however, when the cost increase was caused by changed you made to your itinerary.

The right to ride with a skilled professional driver

—All drivers used by our affiliate bus companies must be properly licensed and must comply with all state and federal safety and driving standards and guidelines. In addition, your driver must use the highest levels of professional courtesy at all times throughout the trip. If you believe a driver has acted inappropriately, you must notify us as soon as possible, so that we can conduct a thorough investigation. If our investigation confirms your report, we will refund 5% of the total cost of your charter, up to a maximum of $500.

The right to obtain protection against losses due to cancellation

—At the time of booking, you will be offered the opportunity to purchase "charter cancellation protection," so that you can limit the costs of a potential cancellation.

The right to minimize the consequences of a state of emergency or weather

-related impact on your trip—If one of the venues on your itinerary is closed due to a "state of emergency," any cancellation fees assessed by US Coachways will be limited to $500, provided the cancellation was out of your control. If a trip is cancelled due to weather, the cancellation fees may be used as a discount on any future US Coachways bookings.

The right to start your trip in a timely manner

—By contract, we have a 30 minute grace period to pick you up at the beginning of your trip. If we are more than 30 minutes late, we will refund you 5% of the total cost of your charter. For any additional 30 minute period that we are late with your initial pick up, we will refund an additional 5% of your total charter price, up to a maximum refund of 20% of the total cost of your charter.

The right to amenities that work properly

—You have the right to expect that all amenities will function correctly throughout your trip, including your Wifi, ADA lifts, public address system, sound system, TVs and DVD players, climate control and bathroom facilities. If an amenity breaks down or does not work properly, we will either immediately fix the problem, or find you a replacement bus, if possible. We will also refund up to 5% of the total cost of your charter for each day an amenity malfunctions, up to a maximum of 20% of the total cost of the charter.
Make Your Charter Bus Reservation for Greensboro Today!
At US Coachways, we have been at the forefront of the charter bus rental industry for more than 35 years, providing effective ground transportation solutions to families, businesses, groups and group leaders. To get a free estimate on the cost of a charter bus outing to Greensboro, go to our online Cost Calculator. We will send a quote within minutes. To learn more about our services or to ask any questions about charter bus rentals, call 1-855-287-2427 and speak with a professional luxury travel consultant.