Travel in Comfort, Luxury and Convenience on a Charter Bus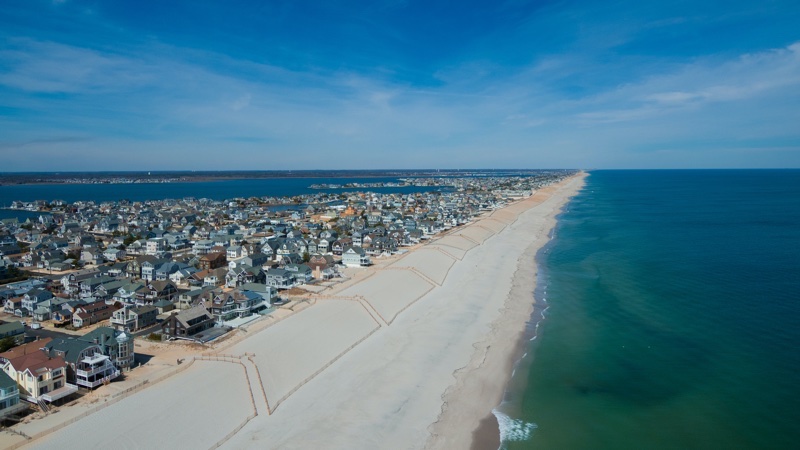 Jersey Shore, New Jersey
With its beaches and boardwalks, New Jersey's Atlantic Ocean shoreline stretches from Sandy Hook in the north to Cape May in the south. Fresh ocean breezes cool more than 100 miles of sandy beaches. Hop from town to town or find one, and plant your flag, you will not regret the trip.
The Jersey Shore…sun, sand, surf. It's a paradise in the summer, no doubt, but it's a great place to take a group any time of the year. But you don't want to make it work. With a charter bus rental from US Coachways, you can relax with friends and family while we handle all the details.
Relax with Friends and Family on a Trip to the Jersey Shore
Planning a group trip is hard work, with seemingly endless details that need to be handled. None, though, may be as important as your choice of ground transportation. If your attendees experience problems on the road, they may completely forget how much fun they had at the shore. With a charter bus rental from US Coachways, you'll have:
Unmatched comfort

— The seats are large, with more leg room than any other mode of travel. There's no middle seat, either. The aisles are wide and you can walk about at any time.

A cost-effective way to travel

— On a charter bus, you share many of the costs of travel with fellow passengers. That consistently makes charter bus rentals highly affordable.

A dependable ride

— With other forms of travel, it's pretty typical to experience delays or cancellations. Not with a charter bus. Your driver has the resources to identify potential roadway problems and find alternate routes, if necessary. In addition, because of our long-term relationships with charter bus vendors nationwide, we can typically find a replacement coach without difficulty.

Safety and security

— Because charter buses are operated by highly trained professionals, there's little risk of an accident. In addition, with the limited access to your coach, you won't have to worry about strangers on the bus—you and your personal items will be safe and secure.

The ability to customize your trip

— With a charter bus, every outing is unique. You tell us where and when you want us to pick you up, where you want to stop, how long you want to stay and when you want to return. There's no other type of travel that gives you that much control.

Less stress while you travel

— You won't have to get behind the wheel of a car, battle traffic, check the time, consult your GPS or try to find a place to park. Your driver will handle all those details. There's no TSA security checkpoint, and you won't have to turn off your phone or other devices. You'll travel on the same coach at all times, and your luggage will ride with you, so no missed connections or lost bags.

Less risk of getting stuck in traffic

— On a charter bus, you'll have access to the high occupancy vehicle (HOV) lanes.

More than just a means of travel

— Use your bus for a group meeting or as a quiet respite during a busy trip to the Jersey Shore.

A positive effect on the environment

— When you get one group on a full-sized bus, you can take as many as 20 private vehicles off the roads, significantly lowering carbon emissions.
At US Coachways, we have provided comprehensive charter bus rental services to customers across the country for more than three and half decades. Use our online cost calculator to get a free quote on the cost of a charter bus trip to the Jersey Shore. Call us at 1-855-287-2427 to learn more about the scope of our services or to ask any questions about charter bus rentals.
The Jersey Shore—A Great Year-Round Destination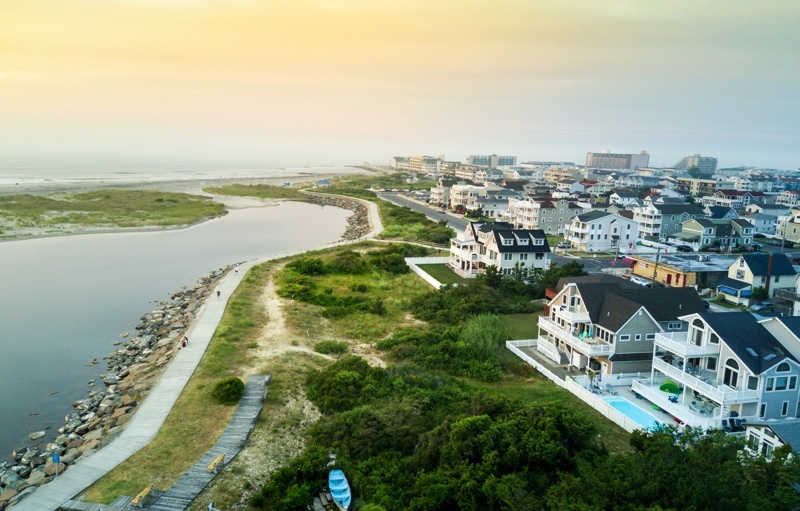 North Wildwood, New Jersey
Think only of the Jersey Shore as a place to go in the summer? Think again. You can have great fun year round along this 140 mile stretch of the Atlantic Ocean, from Perth Amboy to Cape May Point:
The summer

— Okay, it's hard to beat the Jersey Shore when the days get long. There are beaches for every inclination—quiet, secluded spots where you can relax, easily accessible public beaches where you can swim, surf and soak up some sun, and lots of sandy spots with great shopping and restaurants within walking distance. Because you're on the ocean, the weather is always temperate—not too warm in the day and refreshingly cool in the evenings. Of course, there's also the world-famous boardwalk, where you'll find the iconic foods, arcades and one-of-a-kind shops. Take in some live outdoor music in Asbury Park, home to numerous beach-side clubs and the town that gave the world Bruce Springsteen.

The winter

— You may not want to walk along the beach in January, but there are endless opportunities to shop, eat and slake your thirst along the Jersey Shore any time of year, including the dead of winter. The boardwalk is open year-round—you can spend days walking the 18 different boardwalks and exploring the dizzying array of stores. Many of the downtown areas have shopping districts, with boutiques, antique stores and outlets side-by-side. Among the most popular downtowns for shopping along the Jersey Shore are Spring Lake, Manasquan and Red Bank. With the proximity of the ocean, the Jersey Shore is a great place for fresh seafood any time of the year. There are also more than 30 craft breweries on the Jersey Shore.

The spring

— The Jersey Shore is a great place for fans of the performing and visual arts. You'll find world class entertainment at the many casinos in Atlantic City and across the shore. See world class rock and popular music at the Stone Pony in Asbury Park. Come for the Garden State Film Festival, usually held the last week of March. Taste creations from more than 150 breweries at the Atlantic City Beer and Music Festival, in early April. Put on your kilt and march in one of the many St. Patrick's Day parades along the Shore. Climb to the top inside one of the Shore's many picturesque lighthouses.

The fall

— When the weather starts to cool down, you'll find plenty to do inside on the Jersey Shore. Get your game on at one of more than a dozen casinos. Visit the Ripley's Believe It or Not Museum along the boardwalk. The Museum of New Jersey Maritime History, in Beach Haven on Long Beach Island, has an extensive collection of artifacts on shipwrecks along the Shore. The Wildwood Aviation Museum, at the Cape May airport, focuses its exhibits on aircraft from World War II, but also houses planes from the Korean War and the Vietnam conflict. The Silverball Museum, in Asbury Park, has more than 600 pinball games in rotation, including many of the old classics.
We'll Help You Find the Right Bus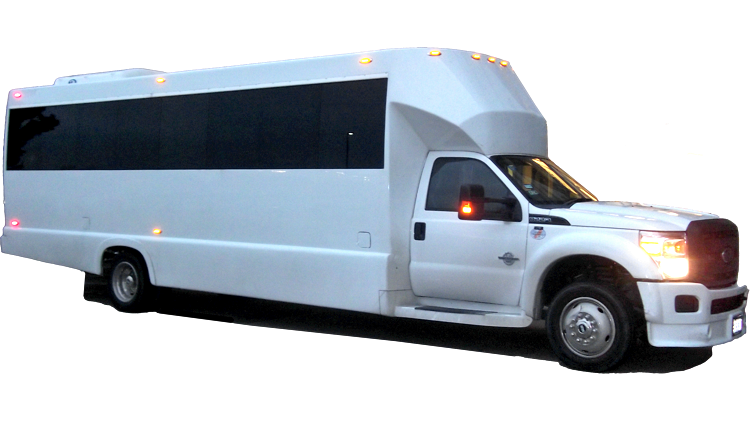 Booking a charter bus to the Jersey Shore can make your trip easier, but you want to make certain you take the time to find the best coach for your group and your trip. At US Coachways, we'll take the time to learn all about your event—the number of people you expect to travel with you, how long you'll be traveling, what you'll need to bring with you or want to take home, and any other special needs of your participants. Then we'll go to charter bus service providers across the country to find the coach that's ideal for you.
If you're visiting the Jersey Shore with a small-to-midsized group, we suggest the mini-bus, with a variety of options seating anywhere from 24 to 35. For larger groups, the full-sized bus is a great fit, with accommodations for up to 57 and an on-board bathroom. Multiple bus rentals are always an option and ADA-compliant coaches are available.
With the exception of some school buses, all charter coaches come with high-back bucket seats, climate control, a great stereo and plenty of storage space. Other modern amenities, such as Wifi, DVD players and monitors, electrical outlets, public address systems, hardwood floors and leather seats, may also be available for an extra charge. Check with your booking agent.
Take a Charter Bus for Any Outing to the Jersey Shore
All those features you love about charter bus travel—the convenience, the comfort, the safety, the reliability, the flexibility and the cost-effectiveness—make it an easy choice for any trip to the Jersey Shore:
Family celebrations

— Reunions, graduations, bar and bat mitzvahs, weddings, engagement parties, rehearsal dinners, anniversaries, birthday gatherings, retirement parties and even family vacations

Company and business events

— Conventions, conferences, training, team-building, seminars, workshops, employee volunteer work, sales and business meetings, golf outings, picnics and holiday parties

School travel

— Club and class trips, athlete and fan transportation, cultural events, band and orchestra festivals, sorority and fraternity gatherings, student volunteer projects, safe prom and graduation after-parties

Church ministries

— Faith-based conventions and conferences, retreats, mission trips, church camp travel, choir tours, local volunteerism, adult and youth fellowship opportunities

Senior citizen and retiree trips

— Shopping excursions, concerts and plays, museums, historical attractions, casino visits and fall color tours

Special events

— Bowl games, college and professional sports, auto races, food and cultural festivals, winery tours, Broadway shows, stadium and arena concerts, public rallies and gatherings
The US Coachways Commitment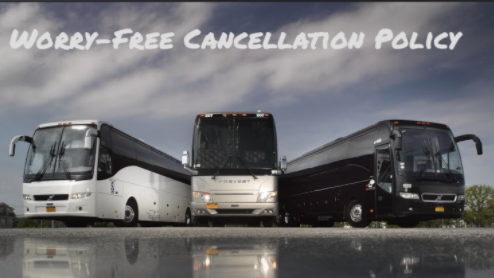 At US Coachways, we are constantly working to make certain you have a great experience with your charter bus rental. When you book a trip with us, you'll get:
Comprehensive logistical support at all times, from the selection of the best bus for your group to the determination of optimal pick-up and drop-off times and locations. We'll also closely monitor road conditions, so that we can identify construction, accidents or other incidents that might interfere with your travel.
Full-service dispatch capabilities, 24 hours a day, seven days a week, with the resources to manage multiple sites simultaneously.
Access to our online Trip Management Portal , where you can view invoices, itineraries and other data from all your US Coachways bookings on the same website.
Your own, dedicated project management team, with one point of contact, available throughout your trip to respond to your needs.
The flexibility to make last-minute or real-time changes to your travel plans—Because of our long-term relationships with charter bus vendors across the country, we can usually accommodate modifications to your itinerary.
Highly competitive pricing—We set up, on average, more than $55 million in charter bus rentals every year. That allows us to work with vendors to consistently get more travel for your money.
As a GSA (General Services Administration) approved vendor, we can provide charter bus rental services to the United States government and its agencies, including the armed forces.
Make Your Plans for the Jersey Shore Today!
At US Coachways, we've helped individuals, businesses, groups and group leaders find effective ground transportation solutions for more than 35 years. To get a free estimate on the cost of a trip to the Jersey Shore, go to our easy-to-use online Cost Calculator. We get you a quote within minutes. For answers to any questions about charter bus rentals or to learn about the different ways we can assist you with group travel, call 1-855-287-2427 and ask for an experienced travel consultant.