Planning a group trip? Looking for a place that offers something for everyone, from top-notch museums to rich culinary and cultural experiences, from world-class sports to amazing outdoor attractions? Come to Miami. It's tropical here most of the year, so it's a great way to escape in the doldrums of a northern winter, but it's also mild in the summer, with a cool breeze coming off the ocean.
You don't want to come to Miami and have to work—come to Miami to play! Try to handle everything yourself and you'll spend most of your time checking the GPS or the clock, battling traffic or looking for parking. Instead, book a charter bus from US Coachways, and kick back with everyone else while we take care of all the details.
Answers to Your Questions about Charter Bus Rentals
Here are answers to commonly asked questions about charter bus rentals from US Coachways:
Who is US Coachways?
US Coachways has been a leader and innovator in the charter bus rental business for more than 30 years, helping groups, group leaders and businesses find effective ground transportation solutions for a wide range of events.
How do we set up a US Coachways charter bus rental trip to Miami?
We have worked hard to make our process as simple as possible. You can start at our easy-to-use online cost calculator, where you'll get a free estimate within minutes. You can also call 1-855-287-2427 for assistance from an experienced travel consultant.
What kind of a deadline is there for booking a charter bus rental?
In most instances, because of our vast connections with charter bus vendors nationwide and our decades of experience, we can set up an entire outing with relatively short notice. We recommend, however, that you start the process as early as possible, as that that will typically give you more options.
What will it cost to take a charter bus rental to Miami?
That depends. The total price for a charter bus excursion varies, based on many factors, such as the time of year and day of week that you travel, how long you'll be gone, how many people are going with you, how many stops you plan to make, and whether you'll need any special options on the bus. Go to our our fleet page for an estimate of the costs.
Will we need to travel far to start our outing?
As a general rule, no. We work with charter bus service providers in rural and urban areas throughout the United States, and can usually arrange to pick you up and drop you off at a location that's convenient for you and your group.
What options do we have when choosing the type of charter bus?
Because we know the importance the right bus can have on the overall success of your outing, we'll work hard to make certain you have choices. For small-to-medium-sized groups, we typically recommend the minibus, with options that seat anywhere from 24 to 35 and sufficient space for your personal items. If you're traveling with a larger group, you'll want a full-sized charter bus, with accommodations for up to 57 people. See our fleet page to learn more.
What amenities will we find on the charter bus?
With the exception of some school buses, the charter buses we provide all come with high-back bucket seats, climate control, ample storage space and a great sound system. We can provide ADA-compliant vehicles, if requested, and can also get you a coach with Wifi, DVD players, charging ports for your devices, P.A. systems, hardwood floors or leather seats, all at an additional cost. Check with your booking agent to see what's available.
Can we bring alcoholic beverages on a charter bus rental trip to Miami?
Yes. We permit the consumption of beer, wine and liquor on a charter bus rental, provided we have given approval before you start your trip. We require that you comply with the local alcohol laws anywhere your bus travels and we give your driver absolute discretion to terminate or suspend alcohol consumption at any time for any reason.
What are the age requirements for booking a charter bus rental?
All charter bus rental agreements must be signed by a legal adult (21 years of age). We provide coaches for high school and college outings, but typically require that a parent sign for the bus.
Enjoy These Great Attractions on a Charter Bus Trip to Miami
There are many interesting and entertaining things to do in the sunny city in South Florida:
Vizcaya Museum and Gardens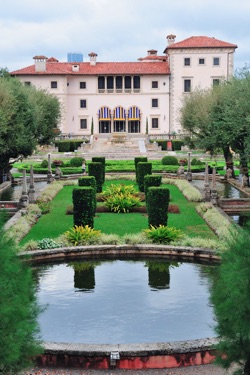 Formerly known as "Villa Vizcaya," this early 20th century estate features extensive Italian Renaissance gardens, historic outbuildings and a vast native landscape, as well as stunning architecture.
The Miami Seaquarium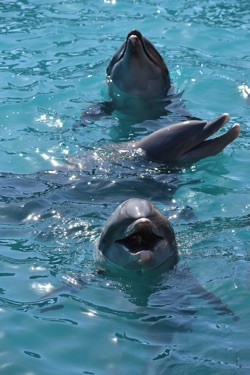 This 38 acre "oceanarium" is one of the oldest and largest in the world, with tanks that include sharks, manatees and sea turtles. You can also see Lolita, the world's oldest captive orca, who came to the seaquarium over 50 years ago.
Jungle Island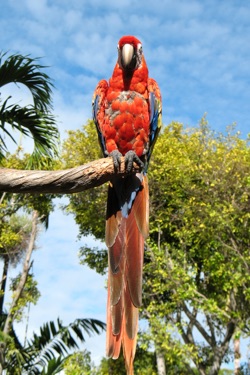 An "eco-adventure park," Jungle Island lets you step into the tropics, with more than 1,000 varieties of parrots, lions, tigers, and rare birds of prey, including an Andean condor. Watch out for the alligator snapping turtles!
The Bass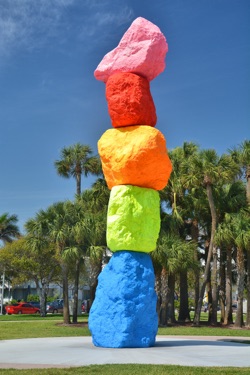 Founded nearly 50 years ago, the Bass has sculpture and paintings from European artists dating back to the 15th century, as well as extensive collections of Asian, Caribbean, Latin American and North American art.
The Frost Museums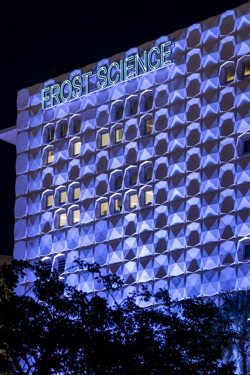 The Patricia and Phillip Frost museums include the Art Museum, with extensive collections of Latin American and 20th century American art, and the Museum of Science, with a planetarium, as well as a hands-on exhibit on the Everglades.
The Contemporary Art Museums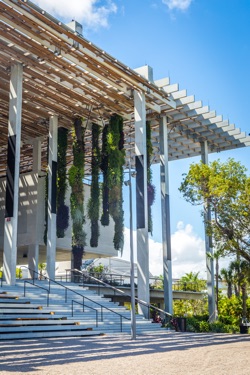 Miami boasts several world-class contemporary art museums, including the Institute of Contemporary Art, Miami, with free year-round admission. The Museum of Contemporary Art and the Rubell Museum also focus on emerging artists.
The Jewish Museum of Florida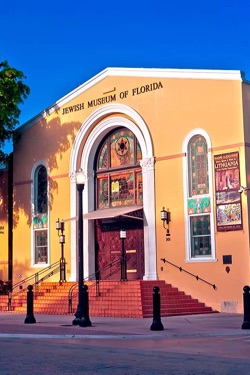 Located in two restored synagogues on the campus of Florida International University, this museum pays tribute to the legacy of the Jewish community in Florida since the mid-18th century, with extensive photos and artifacts.
The Kampong National Tropical Botanical Garden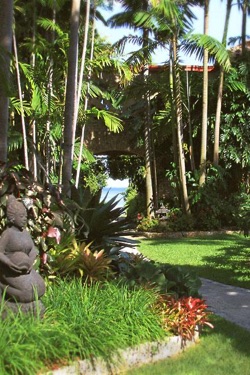 Listed on the National Register of Historic Places, this was the home of famed horticulturist Dr. David Fairchild, who developed more than 30,000 new plant species, including 65 types of mangoes and the pomelo.
US Coachways—The Right Choice for Your Trip to Miami
At US Coachways, we consistently book more than $50 million in annual charter bus rentals. Here's why:
Special Offers for Groups
We offer discounts to special travelers—We reward healthcare workers, military personnel, non-profit organizations and seniors with additional discounts on charter bus rentals. To learn more, check out our specials page.
You'll have unmatched flexibility
Because of our considerable network of charter bus vendors, and our vast experience, we can usually make last-minute or real-time changes to your travel plans, or even book an entire trip with short notice.
We offer the best customer service in the industry
Your own dedicated project management team, 24/7 dispatch, unparalleled logistical support and access to our cutting-edge online Trip Management Portal—is there any doubt why we have more than 2,000 positive online reviews?
We are focused on your safety
We actively monitor all our vendors and choose not to work with those who have any current major violations. We also require that our charter bus vendors comply with state and federal regulations for vehicle maintenance and time driving.
You'll Love the Many Different Neighborhoods in Miami
The amazing diversity in Miami shines in its many unique neighborhoods:
Little Havana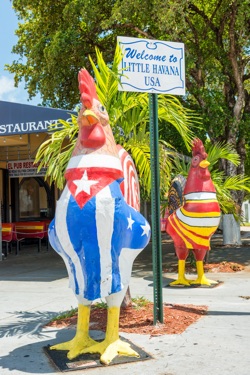 The heart of the Miami Cuban community, Little Havana is famous for its authentic Cuban cuisine and its warm and friendly vibe. Enjoy a café con leche at one of the little cafes, or play a game of dominoes in Domino Park.
Coconut Grove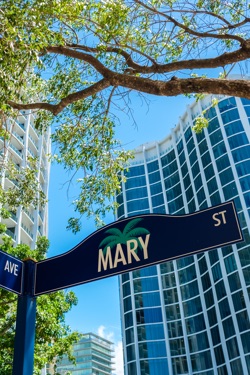 Known by locals as simply "the Grove," this area boasts some of the city's most popular eateries, as well as unique boutiques and emporiums. Take a late-night stroll along the boardwalk or enjoy relaxed dining at one of the sidewalk cafes along the marina.
Miami Beach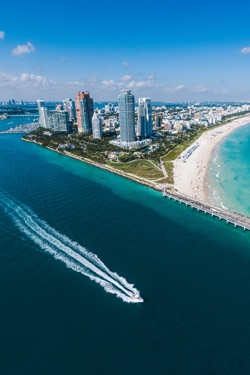 Renowned for its amazing restaurants, dazzling night life, and stunning view of the ocean, Miami Beach needs to be at the top of your "don't miss" list. There's a heavy Spanish influence here, in the food and the architecture.
The Design District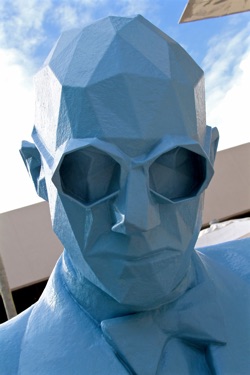 Think trendy, from food to furniture to fashion. Formerly a warehouse district, this neighborhood now houses many of the world's top retailers, and some of the city's finest dining.
A Charter Bus Rental Makes Any Outing Better
Reliable…comfortable…convenient…affordable…safe…flexible…a charter bus is a great choice for any outing:
Why it's great for a business event?
With a charter bus, you can get the most out of a business outing. You'll travel together, so you won't waste time waiting for everyone to arrive. In addition, you can use your travel time for preparation and debriefing.
The benefits of taking a charter bus to a concert/game
You won't have to worry about finding the venue, locating parking, hoofing it back and forth from your car or battling traffic. In addition, you'll get to travel with fellow fans—with your own designated driver!
Should you take a charter bus to a large outdoor event?
Absolutely! You won't have to park a mile away—we'll drop you off and pick you up right where you want to be. You'll also get to meet and travel with like-minded people—you might make some new friends!
Is a charter bus a good option for a school event?
Yes. With a charter bus, you can relax, as you won't have young drivers on the roads, and you'll find it easier to keep track of their whereabouts at all times.
There's Always Something Fun Going on in Miami
It's warm here 12 months of the year, so there's always plenty to do and see:
The Ultra Music Festival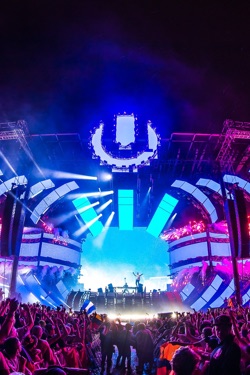 A three-day celebration of electronic dance music, this annual festival draws more than 70,000 fans from around the world every March. Head over to Bayfront Park in downtown Miami to get your groove on.
Miami Beach Pride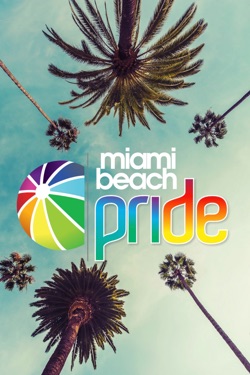 Perhaps the longest pride celebration on the North American continent, this event spans nine days in late March/early April, with a huge parade, a two-day festival of food and the arts, social mixers, dance parties and more.
The Miami Book Fair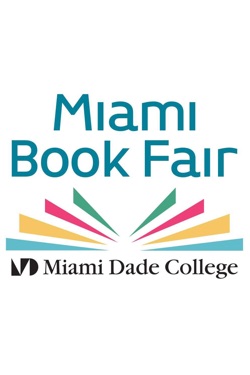 More than 500 authors from around the world come to the campus of Miami Dade College in November for readings, lectures, panel discussions, book signings and a street fair, where you can find rare first editions and other collectibles.
The Miami International Boat Show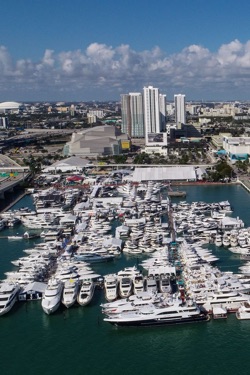 One of the largest consumer boat shows in the world, with more than 100,000 visitors and a thousand boat vendors, the Miami International Boat show features the latest in watercraft, from sailboats to yachts.
The South Beach Wine and Food Festival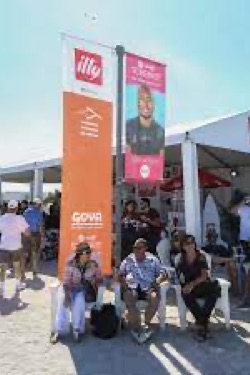 Some of the world's most famous food personalities descend on South Beach every spring to give demonstrations, sample local cuisine and raise money for FIU's Hospitality and Tourism Management School.
The Calle Ocho Music Festival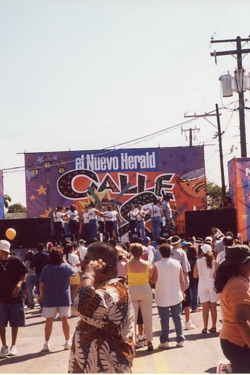 The city's largest street festival, the Calle Ocho fills the streets in Little Havana every March with a wide array of Latin music, cuisine and other cultural offerings. It's the largest Hispanic festival in the nation!
The Coconut Grove Arts Festival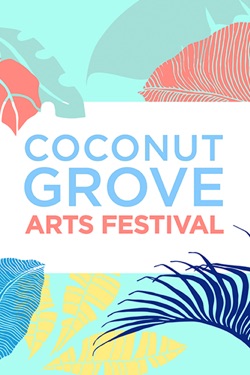 Come to "the Grove" in February for live music, great food and offerings from nearly 400 visual and representational artists.
The Miami Open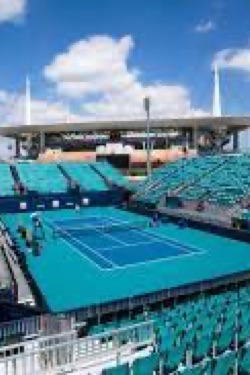 See more than 200 of the world's top tennis stars at this two-week tournament, often referred to as the "5th major." Played in April on the hard courts at the Hard Rock Stadium, it regularly draws world number ones from the ATP and WTA.
Schedule Your Charter Bus Rental Excursion to Miami
Looking for some relaxation in sunny Southern Florida—it's here in Miami. Want a vibrant night life—Miami has that, too. Arts and culture, world-class sports, a vast diversity of culinary and cultural experiences—they're all here, too. Visit Miami in the comfort, convenience and safety of a charter bus rental and have the time of your life, while we handle the details.
At US Coachways, we have been leaders in the charter bus rental business more than 30 years, providing creative and effective ground transportation solutions to groups, group leaders and businesses across the United States. Check out our online Cost Calculator for a free estimate for a charter bus trip to Miami. To learn out more about the full range of services available through US Coachways, or to ask any questions about charter bus rentals, call 1-855-287-2427 and speak with one of our travel consultants.
We Book More than 20,000 Charter Bus Trips Every Year!