You're planning a trip to New York City…the Big Apple. There's something for everyone there—unbelievable restaurants, many of the world's top museums and galleries, some of the country's most famous historical sites, Broadway…it's almost impossible not to have a good time. But this is New York, baby…you don't want to bring a group here on your own, unless you want to spend all your time battling traffic, checking your GPS or looking at the clock. Let the professionals do it for you. With a charter bus from US Coachways, you can take in all NYC has to offer while we handle all the details.
Everything You Need to Know about Charter Bus Rentals
You're new to charter bus travel. Here's what you need to know:
Who is US Coachways?
US Coachways has been the standard bearer in the charter bus industry for over 30 years, working with groups, group leaders and businesses nationwide to provide safe, flexible and cost-effective ground transportation solutions for all types of events.
How do I set up a US Coachways charter bus trip to New York City?
We've streamlined the process to make it hassle-free. You can start at our user-friendly online cost calculator, where you can get a free estimate, or you can call 1-855-287-2427 to work directly with one of our experienced travel consultants.
How early do I need to arrange a US Coachways charter bus rental to New York City?
As with most things, the sooner you start, the more flexibility and options you'll have. At US Coachways, though, because of our extensive connections with vendors nationwide and our decades of experience in the business, we can usually book an entire trip with little advance notice.
How much will it cost to rent a charter bus to New York City?
There are many factors that go into the calculation of the total cost of any charter bus, including the time of year and day of the week you'll be traveling, how long you'll be gone, the type of coach you rent, and whether you need any special amenities. You can look at your options and get a free estimate on our online cost calculator.
Do you offer different types of buses?
Yes. We believe that correctly matching you with the right bus is an essential part of a great trip. For small-to-midsized groups, we recommend the minibus, with plenty of storage space and seating for 24 to 35 passengers. For bigger groups, the full-sized charter bus is optimal, accommodating up to 57 people. Visit our fleet page to learn all your options.
What options do we have when choosing the type of charter bus?
Because we know the importance the right bus can have on the overall success of your outing, we'll work hard to make certain you have choices. For small-to-medium-sized groups, we typically recommend the minibus, with options that seat anywhere from 24 to 35 and sufficient space for your personal items. If you're traveling with a larger group, you'll want a full-sized charter bus, with accommodations for up to 57 people. See our fleet page to learn more.
What features can we expect on the charter bus?
All of our charter bus rentals (other than some school bus rentals) come with high-back bucket seats, climate control, a great sound system and plenty of room for personal items. Other popular amenities, such as Wifi, DVD players and monitors, charging ports for your devices, P.A. systems, hardwood floors and leather seats, may also be available at an additional charge. We can also find ADA-compliant buses for your group.
Are we permitted to bring and consume alcoholic beverages on the charter bus?
Yes, provided you obtain approval from US Coachways before your trip begins. Your driver will always have the right to terminate or suspend alcohol consumption, and you must comply with all local laws where your bus travels.
How old do I have to be to rent a charter bus from US Coachways?
You must be at least 21 years of age to sign a charter bus rental contract. We arrange trips for high school or college group, but ask that the rental agreement be signed by a legal adult.
Make Your Trip to NYC Easy with a Charter Bus Rental
When you rent a charter bus, you'll be able to enjoy these great attractions with everyone else, while we take care of the details:
The Art Museums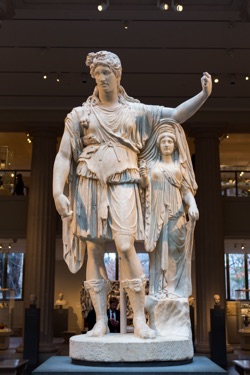 There's no city in the world that offers as much for patrons of the visual arts as New York City, from the Metropolitan Museum of Art and MOMA to the Guggenheim, the Whitney, the Rubin and the American Folk Art Museum
The Statue of Liberty National Monument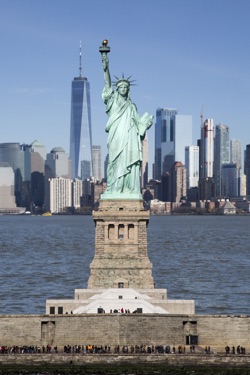 Explore the museum and learn the story of "Lady Liberty," a 305-foot-tall replica of the robed Roman goddess of liberty. Take a ranger-guided tour of the promenade and observatory or enjoy your own self-guided tour.
The Empire State Building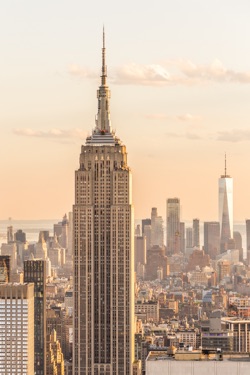 One of the most famous structures in the world, this classic Art Deco structure welcomes more than four million visitors annually. Erected nearly a hundred years ago, it's still one of the ten tallest free-standing structures in America.
Times Square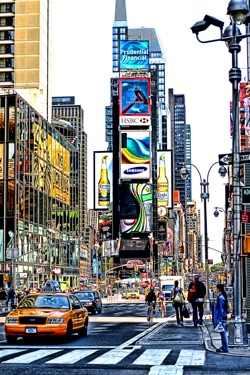 The epicenter of the Broadway Theater District, this "Crossroads of the World" draws more than 50 million visitors a year. It's conveniently located near many of the city's top music venues and hotels.
The American Museum of Natural History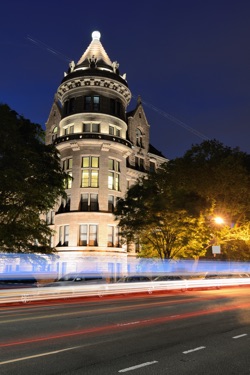 With 45 permanent exhibition halls over more than two million square feet of space, the Museum of Natural History chronicles the history of plant and animal life on planet Earth.
Grand Central Terminal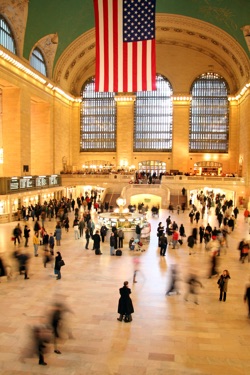 The third busiest train station on the North American continent, Grand Central Station, a Beaux -Arts architectural masterpiece, sees more than 21 million visitors every year, but also serves as the transportation hub of the city.
The Brooklyn Bridge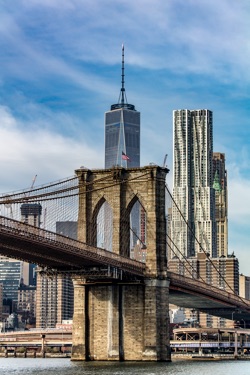 Spanning more than a quarter of a mile over the East River, the Brooklyn Bridge peaks at a height of more than 125 feet above the water. Its piers offer some of the best views of the city.
The 911 Museum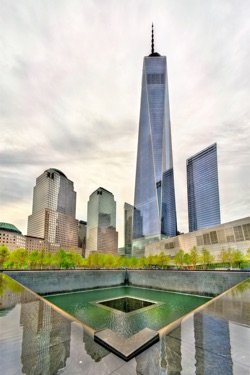 This national memorial and museum, located on the former site of the Twin Towers (also known as Ground Zero), honors the memory and legacy of the nearly 3,000 lives lost in attacks on the World Trade Center in 1993 and 2001.
Why You Want to Choose US Coachways for Your NYC Charter Bus Trip
At US Coachways, we regularly book more than $50 million in annual charter bus excursions. Here are some of the reasons why:
Special Offers for Groups
We offer discounts to special travelers—We reward healthcare workers, military personnel, non-profit organizations and seniors with additional discounts on charter bus rentals. To learn more, check out our specials page.
You'll have unmatched flexibility
Because of our considerable network of charter bus vendors, and our vast experience, we can usually make last-minute or real-time changes to your travel plans, or even book an entire trip with short notice.
Our customer service is second-to-none
We'll provide a dedicated project management team with a single point of contact, comprehensive dispatch 24/7, full-service logistical support and the use of our innovative online Trip Management Portal
We place a premium on your safety
We monitor all our charter bus vendors to for compliance with safety regulations, and won't use drivers who have current violations. We also require accurate and up-to-date driving and maintenance logs for all drivers and coaches.
A US Coachways Charter Bus Rental—Perfect for Any Trip to New York City
We offer safety, comfort, convenience, dependability, flexibility and affordability—great for any type of trip:
Is a charter bus suitable a business outing?
Absolutely! A charter bus lets you travel more efficiently, as you'll all arrive and depart together, and can more easily schedule events. You can also set up meetings on the bus as you travel.
Should I go to a game/concert by charter bus?
Only if you really want to have fun! On a charter bus, the party starts when you get on board and lasts until you're back. You'll get to spend the entire time with fellow fans, and you'll have your own designated driver.
Why take a charter bus to a school event?
A charter bus maximizes safety and accountability when you're traveling with young people. You won't have inexperienced drivers on the roads, and you'll always know where everyone is.
Is a charter bus rental a good fit for a festival or public event?
Certainly. On a charter bus, you'll be dropped off and picked up right where you need to be. You'll also get to ride with and meet like-minded people and may make new friends.
Enjoy New York City's Neighborhoods on a Charter Bus
A charter bus is a great way to experience the diversity of New York's neighborhoods:
Greenwich Village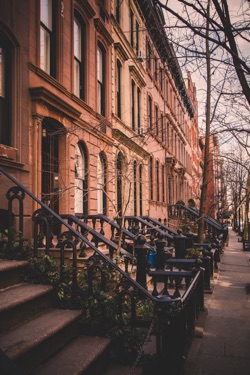 Known by locals simply as "the Village," Greenwich has been a cultural mecca for decades, from Bleecker Street and the folk revival of the 60s to the present, boasting jazz clubs, off-Broadway venues and popular bars, restaurants and bodegas.
Harlem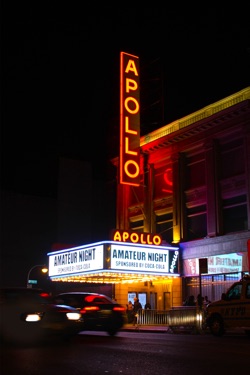 The heart of everything hip in New York City for more than a century, Harlem offers diverse culinary experiences, a wide range of music, theatre and gallery options, and some of the city's most unique architecture.
Little Italy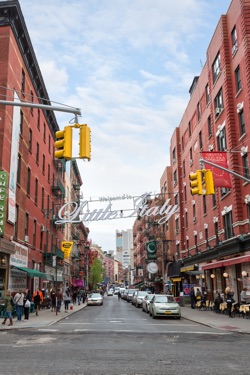 You might as well be on a cobblestone street in Genoa or Milan. You won't find better Italian cuisine anywhere in the world. The narrow streets give Little Italy a cozy feel, and there's almost always a delicious smell wafting from one of the local bakeries.
Chelsea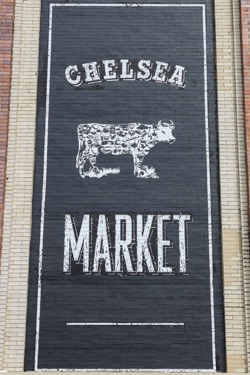 Popular with the LGBTQ crowd, Chelsea boasts more than 200 art galleries, housed in gentrified factories. It's also home to many high-end restaurants, bars and shops.
Schedule Your NYC Trip to Enjoy One of These Great Events
Why not arrange your outing to coincide with one of these amazing events?
The Macy's Thanksgiving Day Parade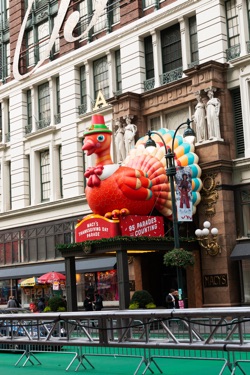 There's only one Macy's parade. Be a part of the excitement, watching the storied balloons, amazing floats, marching bands and other parade participants.
The Rockefeller Center Christmas Tree Lighting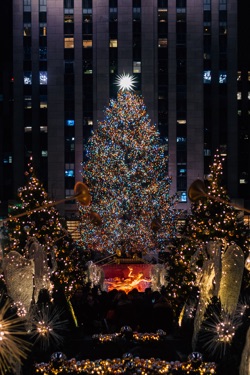 Start the holiday season in an unforgettable way—come to New York for the ceremonial kickoff to Christmas, as the Christmas tree lights go in in Rockefeller Square.
New York Fashion Weeks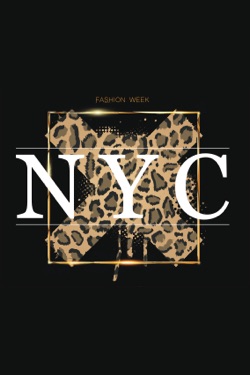 New York's fashion industry puts its best foot forward twice a year, with a fall-winter fashion week and a spring-summer fashion week. Top models from around the globe walk the runways, showing off new and exciting designs.
The Tribeca Film Festival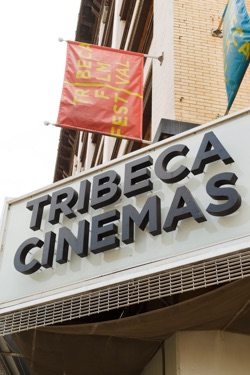 This annual celebration of the cinematic arts, founded by Greenwich Village native Robert DeNiro, includes screenings of hundreds of films, including independents, documentaries and shorts. The festival takes place in April.
Pride Week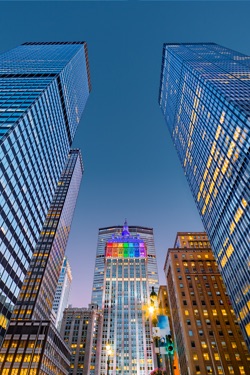 Visit NYC in June for Pride Week, the biggest celebration of LGBTQ culture on the planet. Parade down 5th Avenue, participate in a costume contest, or revel in the music, dance, fashion, food and other events.
New York Restaurant Week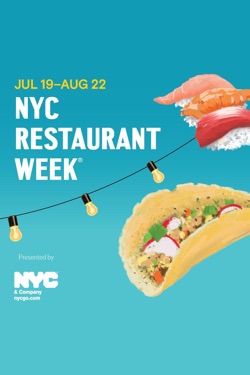 There's always great food in the Big Apple, but restauranteurs across the city pull out the red carpet every January and July, offering three-course lunch and dinner specials like you've never experienced
The US Open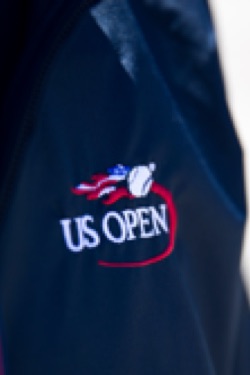 Flushing Meadows in early September means love…tennis style. Come see some of the world's top athletes compete for one of the most coveted titles in all of sports.
New Year's Eve in Times Square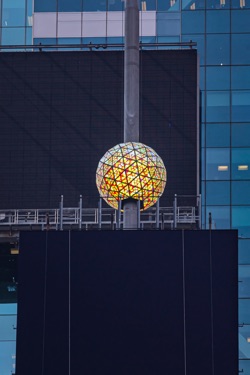 Just once in your life, you need to be there in person when the ball drops in Times Square on New Year's Eve. There's no better way to kick off the New Year, as you join the throngs all seeking to turn over a new leaf.
Arrange Your Charter Bus Excursion to New York City Today
There's no city in the world like New York…make your trip there fun, safe and relaxing, with a charter bus rental from US Coachways. Travel in luxury, comfort and convenience while we handle the driving, consult the GPS and keep track of the time.
At US Coachways, we bring more than three decades of experience in the charter bus industry to businesses, business owners, groups and group leaders across the country. To get a free estimate on the cost of a charter bus trip to New York City, go to our easy-to-use online Cost Calculator. We'll send you a quote in minutes. To learn more about the many different ways we can help you, or for answers to any questions about charter bus rentals, call 1-855-287-2427 and speak with one of our travel consultants.
We Book More than 20,000 Charter Bus Trips Every Year!