Travel to the Big Apple in Luxury and Comfort
There's no place on the planet that can hold a candle to the excitement, electricity and energy of New York City. It doesn't matter what you're looking for—theater, sports, shopping, history, great eats—no place does it better than Gotham. You could spend your whole life here and only see a fraction of all this metropolis has to offer.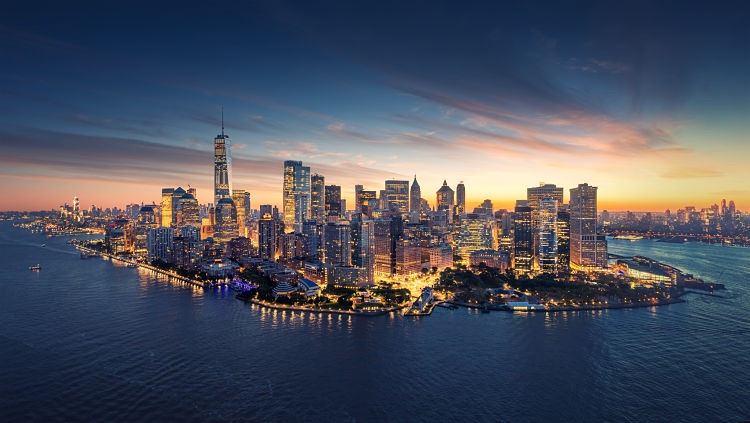 But NYC is not for the faint of heart—especially when it comes to navigating the neighborhoods and boroughs, from Brooklyn and the Bronx to Manhattan, Queens and Staten Island. Seriously—do you want to get behind the wheel of a car and make your way around the city? Do you want to motor through a sea of traffic or try to find a place to park? Why not let someone else do all the work, so you can kick back with friends and family, or colleagues? With a charter bus rental from US Coachways, you can enjoy your time in the city while we handle all the details.
Why Rent a Charter Bus to New York City?
Experienced travelers prefer to ride in the convenience and comfort of a charter bus rental. Here's why: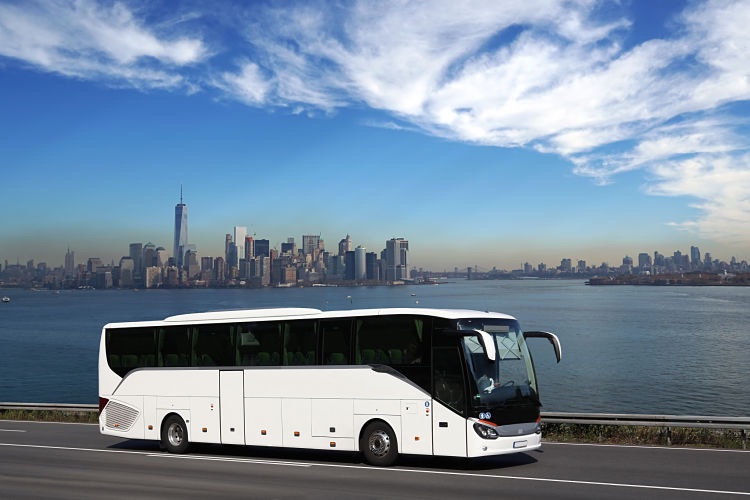 Your options are almost unlimited — With charter bus rentals, you won't have to choose from a limited number of prepackaged trips—you can go where you want to go when you want to go there.

You will feel safe and secure

— Your drivers are professionals, with extensive training to respond to any situation. In addition, there's usually just one way on and off your coach. You won't have to worry about intruders and you and your personal items will be safe and secure.

You get to relax

— Charter bus travel is, without a doubt, the most hands-off way to go. You won't have to check a map or your GPS, or look at your watch. We'll get you where you want to go and we'll do it in a timely manner. You'll travel on the same bus your entire trip and your bags will go with you, so there won't be any concerns about missed connections or lost luggage. Whether you travel entirely by charter coach or fly into LaGuardia, JFK or Newark, you can expect "curb-to-curb" service.

You'll have plenty of room to move about

— There's ample space between you and the person in front of you and lots of room to move up and down the aisles.

No worries about getting stuck in traffic

— You'll always be able to travel in the HOV lane.

Because you'll all travel together in the same bus

, you'll be helping the planet by reducing the amount of vehicles,and thus energy, needed to move a group around town.

You'll get more travel for your dollar

than from any other mode of transportation.
Visit our Cost Calculator or call one of our experienced agents at 1-855-287-2427 to get a free quote or to book a trip to the Big Apple. See why US Coachways has been an industry leader for more than three decades.
Take In the Sights and Sounds of New York City
You've read about the city and seen pictures of its many attractions. Now it's time to experience them in person. If you try to do it on your own, though, you'll spend most of your time just trying to find your way from one amazing place to the next. With a charter bus rental, you tell us where you want to go and we'll put together an itinerary designed uniquely for you, where you'll have the opportunity to experience:
The Ultimate in Live Theatre and the Arts
There are currently around 40 active theaters in New York City with seating for at least 500 people, and literally hundreds of smaller venues offering a wide variety of live theatre productions. It's all here, from the new blockbuster plays to revivals to revues to Shakespeare and experimental theater. If you want to be assured of tickets, you'll want to purchase them long before you come to the city. However, a number of venues offer daily ticket lotteries, where you might get a seat for as little as $10… the catch—you must attend the show that day.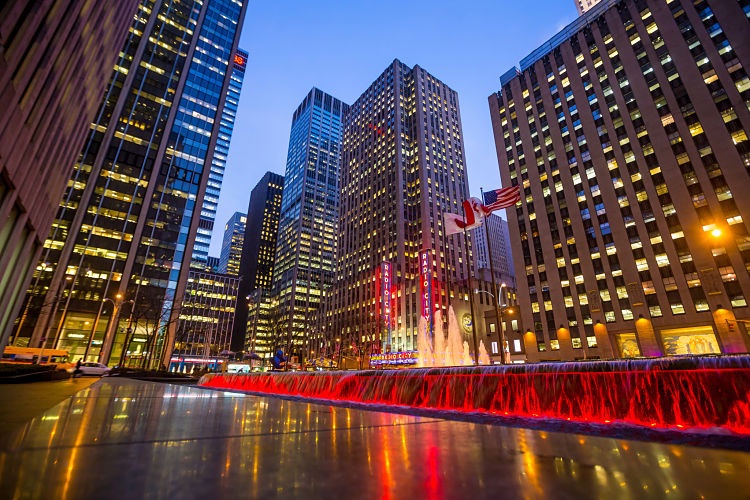 For patrons of the arts, though, there's much more to enjoy in the Big Apple—MOMA, the Metropolitan Museum of Art and the Whitney all have amazing collections. For live music, you can't beat Lincoln Center or Carnegie Hall.
Finding a place to park when you go to a show can be next to impossible. With a charter bus, you'll be dropped off and picked up at the front door.
National Treasures
There's a bit of history on just about every corner in the City of Dreams, from the Empire State Building to the Statue of Liberty. Visit St. Patrick's Cathedral, started before the American Civil War and completed in 1878. History buffs will enjoy a visit to Grant's Tomb or the birthplace of President Theodore Roosevelt. Pay your respects to the fallen at Ground Zero and the 9/11 Memorial or take in one of the many local museums, from the Museum of the City of New York to the Museum of Chinese in America to the Lower East Side Tenement Museum.
A Culinary Cornucopia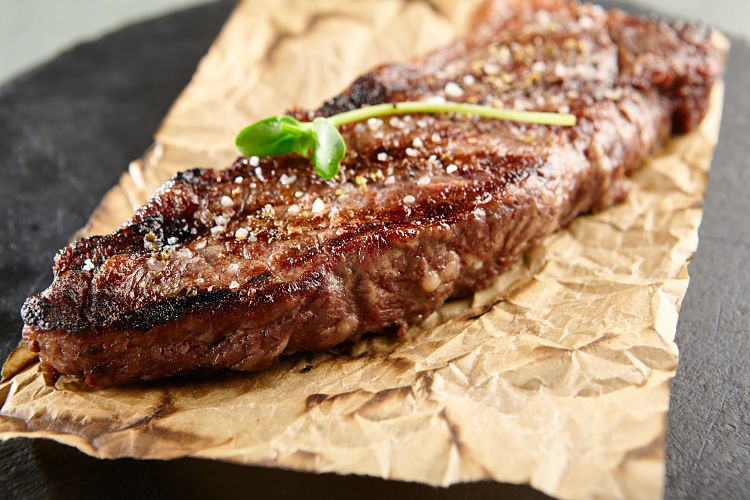 OpenTable.com estimates nearly 32,000 dining options in the five boroughs, but that's probably an understatement and most likely doesn't include the vast array of food trucks and vendors on the streets of New York City. If you can imagine it, or if you've always wanted to try it, odds are you'll find it here. Manhattan alone boasts more than 24,000 places to eat, from mom and pop bistros to five-star fine dining experiences, from the most authentic Italian eateries this side of the Mediterranean to Afghani, Uzbek, Nepali and Peruvian cuisine. Visit Chinatown for dim sum and Peking duck, check out the West Village for everything from burgers to sushi, or enjoy African-inspired offerings in Harlem.
Be a Part of It All—New York's Vibrant Nightlife
Whether it's a quiet piano bar or a thumping dance floor, it's here. One of the best ways to experience New York City's nightlife? Let your bus driver drop you off in one of the city's exciting districts:
Bushwick

— This Brooklyn neighborhood has its finger on the dance club pulse

The East Village

— An eclectic neighborhood that appeals to people of all ages and interests, with many cozy little bars and clubs

Williamsburg

— The home of the hipster vibe in Gotham

The Lower East Side

— Take the East Village and make it a bit more upscale

The Meatpacking District

— Once home to more than 250 slaughterhouses, it's now the place to go for trendy restaurants and exclusive clubs.
With a charter bus, you can let your hair down and enjoy New York's nightlife. The designated driver will be parked right outside.
New York City—A Sports Fan's Paradise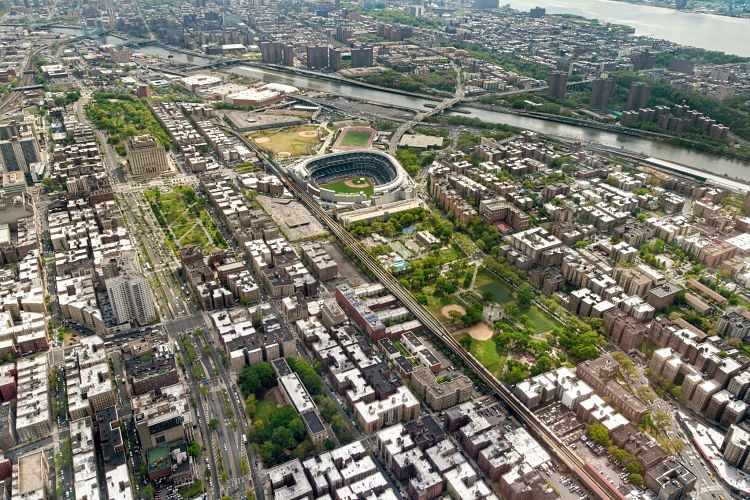 Is there a greater place for live sports anywhere in the world? No other city can boast two franchises in professional baseball, football and basketball. No other stadium can match the incredible legacy of Yankee Stadium. Visit the Garden to see the Knicks or the Rangers, head over to East Rutherford to catch the Giants or the Jets, or have your driver drop you off in Flushing Meadows for a Mets game. If you're in Flushing Meadows in early September, stop by the USTA Billie Jean King National Tennis Center and see the world's best tennis players at the U.S. Open.
Corporate and Business Travel | Family Outings | School Trips | Special Events
When it comes to group travel, there's probably nothing that will have a greater impact on the success or failure of a trip than the ground transportation. Long waits, cramped conditions or tardy arrivals can ruin what might otherwise be the experience of a lifetime. A charter bus rental is ideal for a wide range of group outings:
We'll Find the Ideal Coach for You and Your Group
At US Coachways, we have access to the largest fleet of luxury charter buses in the country. We'll work closely with you to ensure that you get the right coach for your group and your trip. For small groups, the 12 passenger Executive Sprinter Van more than fills the bill. For mid-sized groups, there's the mini-bus, which seats 24 to 35 passengers. The largest buses hold up to 57 people, and multiple rentals are always an option. Most buses offer a wide range of modern conveniences, from Wifi and docking/charging stations to PA systems and state of the art stereos. On-board bathroom facilities may also be an option.
Book a Charter Bus Rental to New York City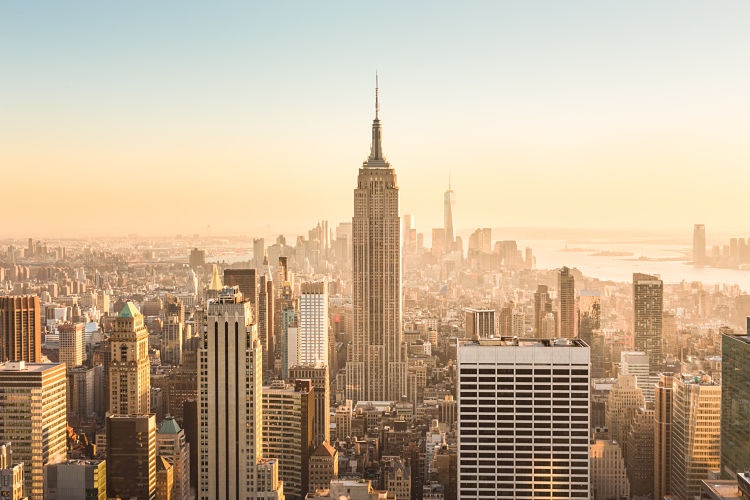 Whether you're traveling to NYC on business or pleasure, for an afternoon or a week, US Coachways can help you travel in luxury, comfort and convenience. To learn more or to book your charter bus trip to New York City, call our toll free number at 1-855-287-2427 or fill out our Cost Calculator. We'll get you a free quote in minutes.