See New Jersey's Largest City in Comfort, Style and Convenience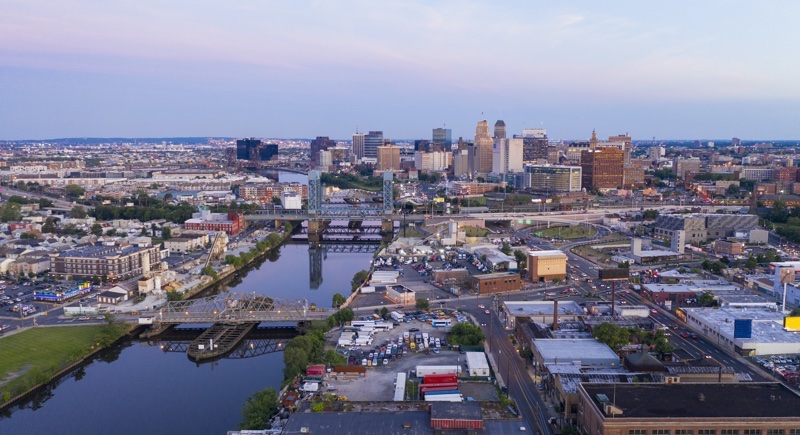 Newark, New Jersey
Conveniently located on the Passaic River, at the mouth of Newark Bay, the city of Newark is a bustling metropolitan area with much to offer visitors. One of the oldest cities in the country, it boasts a thriving arts and cultural community, the state's only professional sports team, a burgeoning culinary and craft beer scene and virtually endless shopping opportunities. Make no mistake, though—it's a big city. You don't want to get behind the wheel of a car here. Make your trip to Newark easy with a charter bus rental from US Coachways.
Why Choose US Coachways?
There are many reasons why US Coachways has been the first choice in charter bus rentals for more than 35 years:
At US Coachways, safety is our top priority

To maximize the safety, security and well-being of our customers, we require employees to complete and regularly participate in extensive training in DOT rules and regulations
Every charter bus booked through US Coachways goes through a thorough checks and balances process to ensure compliance with our rigorous maintenance standards and earn our Gold Star of Approval
All of our Automotive Techs have earned the Blue Seal of Excellence from the National Institute for Automobile Safety
We use Carrier411, the leading carrier monitoring service, to maximize safety and compliance with DOT rules and regulations

At US Coachways, we offer an extensive selection of charter buses for service nationwide

We maintain a carefully selected and cultivated network of approved charter bus vendors across the United States, so that you have access to an unparalleled on-demand fleet of coaches
Our vast, nationwide fleet of on-demand coaches helps secure consistent access to highly competitive pricing
Our service provider relationships in more than 100 hubs, with access to over 5,000 vehicles, allows us to consistently book entire trips with short notice

At US Coachways, we use state-of-the-art technology to improve your customer experience

Our fast-connect Trip Management Portal makes it easy to get a quote, make a reservation, change your itinerary, submit payments and track your reservation from a mobile or desktop device
The Bus Route Analysis system we use offers real-time information about traffic patterns, roadblocks and accidents, allowing US Coachways to make informed decisions that save you time and make your travel more efficient
We offer optional modern conveniences, such as SmartDrive Technology, Wifi, USB ports, high-tech 2-way radios, flat screen television and on-board video monitoring to enhance convenience and comfort
At US Coachways, we have been leaders in the charter bus industry for more than 35 years, providing comprehensive ground transportation solutions, with unmatched expertise in short notice and complex logistical trips. We emphasize safety and reliability, booking more than 25,000 charter bus excursions every year. To get a free estimate on the cost of a trip to Newark, go to our convenient online Cost Calculator. For answers to any questions about charter bus rentals, or to learn more about our services, call 1-855-287-2427 to speak with an experienced luxury travel agent or go to our website for live chat.
The Top Reasons to Take a Charter Bus Trip to Newark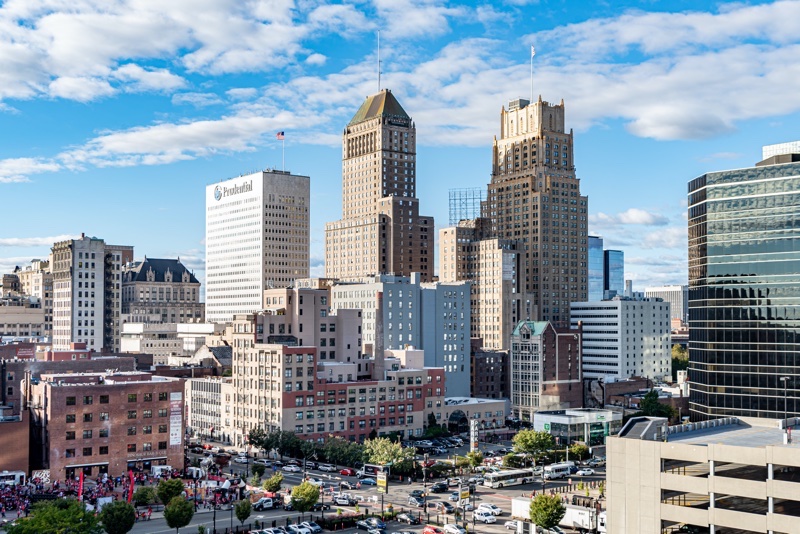 Downtown Newark, New Jersey
The Newark Museum, the state's largest, houses an art gallery, a planetarium and the Victoria Hall of Science. The art gallery boasts collections from Asia, Africa and the Americas, as well as one of the premier exhibits of Tibetan art in the world. The Hall of Science has some 70,000 specimens in its natural science collection. Other popular art museums include the Gallery Aferro, the City Without Walls (cWOW) Gallery, and the Aljira, a center for contemporary works of art.
The New Jersey Historical Society, built in 1926, has artifacts from throughout the Garden State's past, from a silver tankard from colonial New Jersey to the diaries of some of the state's WWII veterans to exhibits on the city's role in the Negro baseball leagues. You'll find furniture, tools, costumes, maps and other historical documents in the NJHS collections. Just 10 miles west of the city, in West Orange, you can visit the Thomas Edison National Historic Park, home to his laboratory and residence.
Newark is also the home to four works of public sculpture by Gutzon Borglum, the American artist who created Mt. Rushmore. There's the statue of Abraham Lincoln seated on a bench in front of the Essex County Courthouse. The Wars of America monument, in Military Park, has 42 humans and two horses in a colossal sculpture that commemorates fallen Americans in WWI.
Before Prohibition, Newark was known as "Beer City, USA," and it's making a comeback. In addition to a number of craft breweries, such as Newark Local Beer, the New Jersey Brewing Company, Climax Brewing and Two Ton Brewing, there are many small alehouses that produce their own malt beverages.
Bring your appetite, too. Hobby's Delicatessen, founded in 1962, is renowned as one of the best old-fashioned Jewish delis in the nation. Newark is also legendary for it Portuguese (nearly 50) and Spanish (almost 40) eateries, but you'll find classic Italian, world-class pizza and a host of other ethnic offerings, including Ecuadorean, Armenian, Basque, Puerto Rican, Scandinavian, Peruvian and Moroccan, among others.
For some retail therapy, visit the Ironbound District in downtown Newark, where you'll find goods from around the world, including Spain, Brazil and Portugal. South Broad Street, also downtown, has eclectic shops offering unique foods, fashions and other merchandise. For world-famous brands or the mall experience, it's just a short drive to the Mall at Short Hills or The Mills at Jersey Gardens.
A Charter Bus—Great for Any Trip to Newark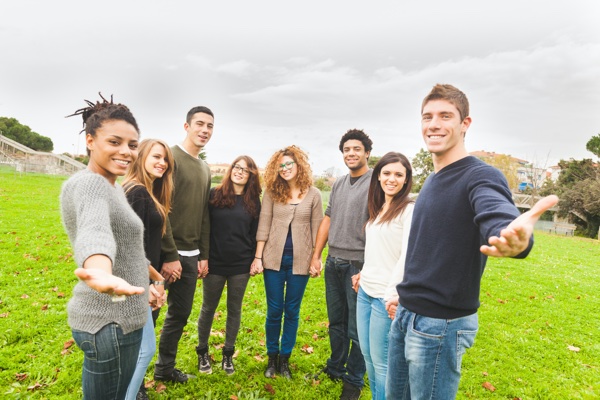 You'll love the many features of a charter bus—flexibility, comfort, reliability, safety, affordability and convenience you won't find with any other type of travel. They make a charter coach the ideal choice for any type of travel:
Company and business events

— Conferences, conventions, workshops, seminars, training sessions, team-building, sales and business meetings, employee volunteer events, golf outings, company picnics and holiday parties

Senior citizen and retiree outings

— Casino trips, shopping excursions, museums, concerts and plays, historical attractions, fall color tours

Family celebrations

— Reunions, weddings, engagement parties, rehearsal dinners, birthdays, anniversaries, retirement parties, graduations, bar and bat mitzvahs, and family vacations

Church ministries

— Choir tours, mission trips, local volunteer work, adult and youth fellowship opportunities, faith-based conferences and conventions, retreats, church camp sessions

School travel

— Fan and athlete transportation, band and orchestra festivals, club and class trips, prom and graduation after-parties, sorority and fraternity outings, cultural offerings, student volunteer efforts

Special events

— College and professional sports, bowl games and championships, touring theatrical productions, stadium and arena concerts, motor car races, food and cultural festivals, public rallies
Let US Coachways Help You Find the Right Bus
When you book a charter bus with US Coachways, we'll listen carefully to learn the details of your event—how many people you expect to come, how long you'll be on the road, what you'll need to bring or want to take home, and other special needs or concerns of your attendees. Then we'll work with our vast network of charter bus service providers nationwide to secure the coach that best meets your needs.
If you're going to Newark with a small-to-medium-sized group, the mini-bus is perfect, with a number of options that seat anywhere from 24 to 35 comfortably. For larger groups, the full-sized coach is optimal, with accommodations for up to 57 and an on-board bathroom. Multiple bus rentals are always an option and we can usually get an ADA-compliant coach.
With the exception of some school buses, all charter buses come equipped with plush, high-back bucket seats, as well as climate control, a great sound system and ample storage space. Additional amenities, such as Wifi, charging stations for your devices, a public address system, DVD players and monitors, leather seats and hardwood floors, may be available for an extra charge. Check with your booking agent.
The US Coachways Gold Standard—Your Customer Bill of Rights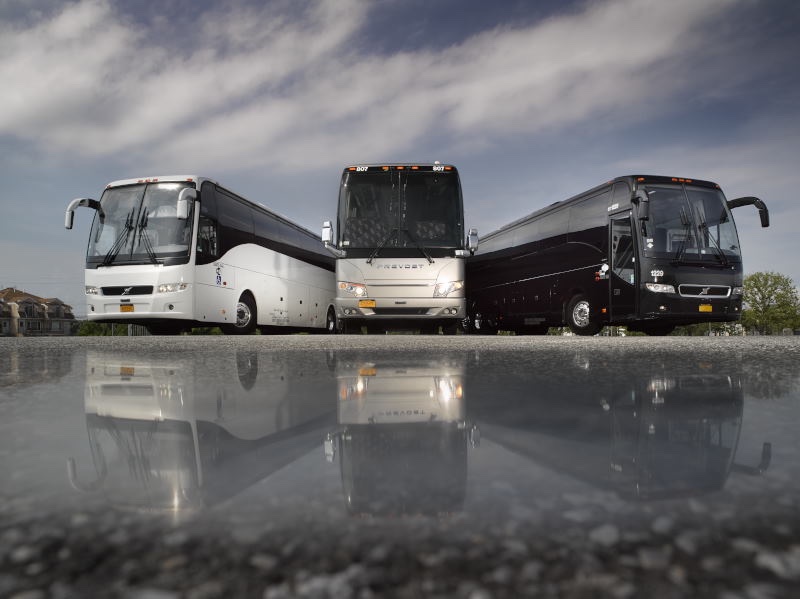 At US Coachways, we work hard to ensure that our customers experience the gold standard in charter busing on every trip we book. Our "Customer Bill of Rights" ensures that we'll do more than just correct any issue—we'll go the extra mile to ensure your satisfaction:
Customer Right #1

— Your right to upfront pricing—When you book with US Coachways, all potential costs and fees will be fully disclosed at the time and point of sale. Those costs will be carefully documented in the terms and conditions of your contract. Prices may, however, be subject to change due to availability of coaches. If there's a price increase, we'll notify you immediately and give you the right to cancel your booking without a related fee. You may not, however, cancel, if the price increase is due to changes you made to your itinerary.

Customer Right #2

— Your right to cancellation protection—As a part of your booking, you will be offered the opportunity to secure "charter cancellation protection," which can potentially reduce the cost of a cancellation.

Customer Right #3

— Your right to a professional driver—The drivers employed by the charter bus vendors we use must comply with state and federal driving and safety skills guidelines. Your driver will also have a comprehensive knowledge of your itinerary, and will exercise the utmost professional courtesy at all times. If your driver does not meet all of these standards, we will conduct a thorough investigation (provided you notify us in a timely manner). If the investigation confirms your allegations, we will refund five percent (5%) of the total cost of your trip, up to a maximum of $500.

Customer Right #4

- Your rights in a "state of emergency" or weather-related cancellation or change of itinerary—If a venue on your itinerary is closed because of a state of emergency, preventing you from going there, any cancellation fees you are subject to will be capped at $500, provided the cancellation was beyond your control. Weather-related cancellation fees are applied as a discount on subsequent charter bus rentals from US Coachways.

Customer Right #5

— Your right to properly functioning amenities—Should any amenity on your charter bus malfunction, we will either fix the problem in a timely manner or provide a replacement bus, if possible. We will also refund up to 5% of the total cost of the charter for each day the amenity malfunctioned, up to a maximum of 20% of the total charter cost.

Customer Right #6

— Your right to be on-time—There's a 30-minute grace period for the pickup at the beginning of your trip. If we are more than 30 minutes late picking you up, you will be entitled to a refund of 5% of the total cost of the charter, as well as another 5% for any additional 30 minute period, up to a maximum of 20% of the total charter.
Book Your Outing to Newark Today!
At US Coachways, we are the leading provider of charter bus rentals in the United States. For more than 35 years, we've brought people and events together, specializing in short-notice bookings and transportation requiring complicated logistics. We place a premium on safety and dependability, booking more than 25,000 trips every year with our intuitive, high speed reservation system. Over the last three decades, we've cultivated and nurtured a vast network of top-tier charter bus and minibus ground transportation service providers nationwide, so that our customers have a wide array of vehicle options in cities across the nation. To get a free estimate of the cost of a charter bus outing to Newark, visit our user-friendly online Cost calculator. To learn more, go to our website for live chat or call 1-855-287-2427 to speak with a dedicated luxury travel consultant.