Visit the Big Friendly in Comfort, Luxury and Convenience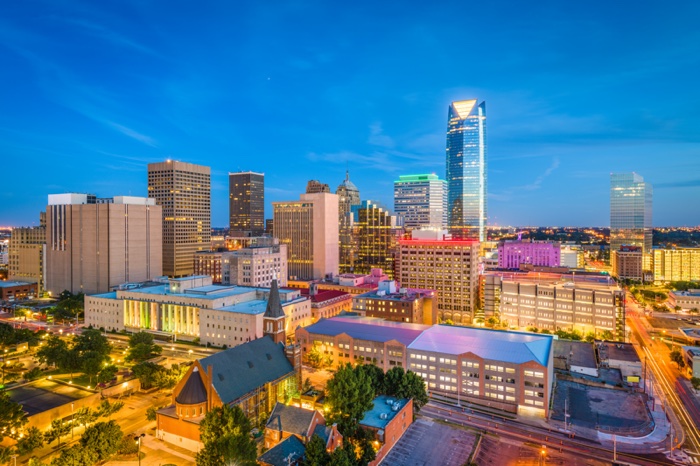 Oklahoma City, Oklahoma
Looking for a warm and inviting place to take a group? Look no further than Oklahoma City. The folks here are easygoing and welcome visitors with open arms. There's also much to see and do, from the Oklahoma National Memorial and Museum, and the stunningly beautiful Myriad Gardens and Tropical Conservancy to the National Cowboy and Western Heritage Museum. There's great food and shopping here, too and a world class art museum.
Make your trip to OKC easy with a charter bus rental from US Coachways. You'll be able to relax with friends and family while we take care of the details.
Make US Coachways Your Charter Bus Company!
At US Coachways, we are the country's top charter bus provider, booking more than 25,000 trips every year. We've brought people and events together for three and a half decades, always placing a premium on reliability and safety. We are held in high regard by customers and by our competitors for our special ability to handle short notice bookings and trips with complicated logistics. Over the last 35+ years, we've built and nurtured a nationwide network of top-tier charter bus vendors, so that our customers always have access to an unmatched array of on-demand charter buses.
To learn the estimated costs of a trip to Oklahoma City, go to our convenient online Cost Calculator. To learn more about the ways we can help you, or to get answers to any questions about charter bus rentals, live chat us or call us at 1-855-287-2427, and ask for an experienced luxury travel consultant.
Our Commitment at US Coachways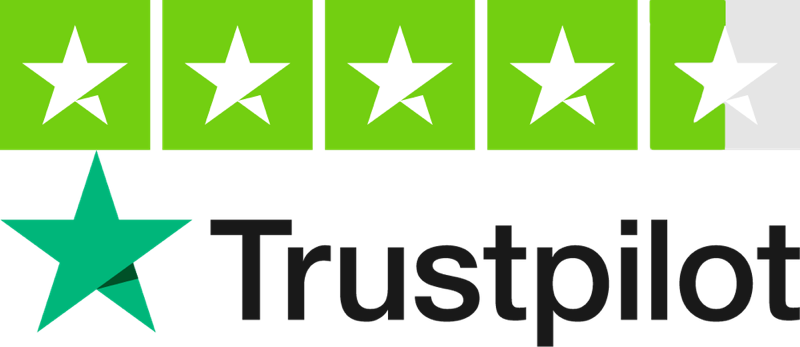 We have remained leaders in the charter bus rental business by paying close attention to our customers' needs and by continually looking for new and better ways to improve your charter bus experience. When you rent from us, you'll appreciate:
Our focus on safety

We require that all employees stay fully informed of all Department of Transportation rules and regulations, and participate in all DOT training in a timely manner
All mechanics and automotive techs who work on the vehicles provided by our vendors must have received the Blue Seal of Excellence from the National Institute for Automobile Safety
Any bus that we use for a charter must undergo a meticulous inspection, including a comprehensive set of checks and balances, to earn our Gold Seal of Approval
All buses we use must have Carrier411 on board. It's the leading carrier monitoring service and helps us ensure compliance with DOT driver and safety requirements

Our unparalleled selection of vehicles nationwide

We have a carefully selected network of approved vendors across the country, so that you have access to a vast on-demand fleet of charter buses
Our access to that extensive fleet ensures that you consistently get highly competitive pricing
Our relationships with vendors in more than 100 cities, with an inventory of more than 5,000 vehicles, means that it's relatively easy to set up an entire trip with relatively short notice

The technology we offer to make your experience better

Our high-speed, intuitive online Trip Management Portal lets you get a quote, book a trip, make a payment, request an itinerary change or track reservations from a desktop or mobile device
Drivers have access to the Bus Route Analysis system, with real-time information on traffic patterns, roadblocks, construction and accidents. That allows them to make proactive decisions about the best route to take.
Your bus may have SmartDrive Technology, Wifi, USB ports, electrical outlets, sophisticated two-way radios, flat screens and even on-board video monitoring
There's Something for Everyone in Oklahoma City
You'll be amazed at the different things you can do in OKC:
Visit the Oklahoma National Memorial and Museum

— Dedicated to preserving the memory of the men, women and children who died in the bombing of the Alfred P. Murrah Federal Building in 1994, the memorial has 168 empty chairs, one for each victim. The museum has artifacts and information telling the full story of the tragedy. It's a particularly moving experience at night, when the chairs are lighted.

Check out the shops, galleries and fun restaurants in the Paseo Arts District

— You'll find one-of-a-kind art emporiums next to mom and pop eateries, and there's nearly always live music somewhere. Farm-to-table and American cuisine abound here, and there are also craft coffee shops and brew pubs.

Experience the Old West

— Get a sense of the city's history at Stockyards City. You can see a reenactment of a wild west gunfight, watch horseback riding demonstrations or feel the thunder during a Stockyards Stampede, as real chuck wagons fly by. Get your own authentic western wear at one of the shops here or try some truly unique foods and beverages—ever had bacon soda or lamb fries? You'll find them here!

At the National Cowboy and Western Heritage Museum, you'll find galleries containing art, firearms and cultural artifacts from America's frontier days. The museum has works from Fredric Remington and Charles M. Russell, as well as Native American art. It contains one of the world's largest exhibits of rodeo photography, as well as displays of saddlery and barbed wire. It also houses Prosperity Junction, a 14,000 square foot replica of a late 19th century prairie town.

Take in Bricktown for history and much more

— You won't find a monument anywhere quite like the Land Run Monument in Bricktown. It's comprised of 47 life-sized statues that span more than a hundred yards, a tribute to the 50,000 folks who sought to stake a claim in unassigned lands in the Oklahoma Territory in 1889. It's the origin of the nickname "Sooners"—the term used to describe those people who stole over the border before the official start of the land grab.

There's a lot more than a monument in Bricktown, though. It's home to the L.A. Dodgers AAA farm club, as well as the American Banjo Museum. There's an entertainment district here, with dozens of great restaurants and boutiques.

Stroll through the Myriad Gardens and Tropical Conservancy

— This 17 acre botanical paradise is located in the middle of Oklahoma City. Check out the Crystal Bridge Tropical Conservatory, with palm trees, waterfalls, tropical plants and flowers and exotic animals. There's also world-class sculpture here, including works by renowned artists Hans Van de Bovenkamp and Robin Orbach.
Take a Charter Bus for Any Excursion to Oklahoma City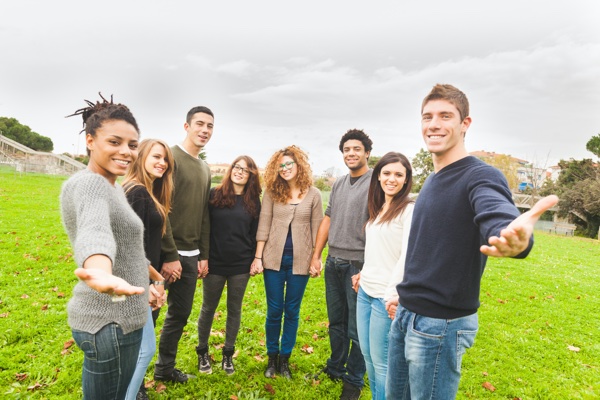 The reliability, safety, flexibility, comfort, affordability and convenience of a charter bus make it a wise decision for any type of group travel:
Business and corporate events

— Annual meetings, conventions, conferences, seminars, workshops, employee volunteer efforts, team-building events, training exercises, business and sales meetings, golf outings, picnics and other company celebrations

School outings

— Band and orchestra concerts and festivals, cultural offerings, club and class trips, graduation and prom after-parties, sorority and fraternity excursions, fan and athlete travel, student volunteer projects

Family celebrations

— Weddings, rehearsal dinners, engagement parties, graduations, bar and bat mitzvahs, reunions, birthday and anniversary gatherings, retirement parties and even family vacations

Church ministries

— Local volunteer work, mission trips, praise meetings or gatherings, retreats, faith-based conventions or conferences, adult and youth fellowship opportunities, choir tours, church camp sessions

Senior citizen and elder travel

— Shopping sprees, plays and concerts, museums and historical attractions, casino visits, and fall foliage tours

Once-in-a-lifetime events

— Professional and college sports, bowl games, championships, auto races, food and cultural festivals, parades and marches, public rallies, touring theatrical productions, stadium, arena and pavilion concerts
Your US Coachways Bill of Rights
We built our reputation as the nation's leading charter bus company by consistently ensuring that customers experience the gold standard in charter bus services. When you book a charter bus with us, you have the right to:
Know your potential costs in advance—We will fully disclose all prospective costs in writing at the point of sale. If the cost of your charter bus trip goes up, and it's not due to any changes you made to your itinerary, you will have the right to cancel your trip without incurring a cancellation fee.
Protection in the event of cancellation—We will provide you with a copy of our cancellation policy before you enter into your agreement. You will also have the opportunity to obtain "charter cancellation protection" to minimize the potential costs of cancellation.
Have a professional driver—We require that all drivers who work for our affiliate companies abide by all state and federal guidelines for safety and driving. Your driver is also required to have a thorough knowledge of your itinerary and to use the utmost professional courtesy at all times. If your driver does not meet these standards, we ask that you notify us immediately. We will conduct a thorough investigation. If we determine that your allegations have merit, we will refund you 5% of the cost of your charter, up to a maximum of $500.
Protection against "state of emergency" and weather-related closings—If a venue closes or your charter is cancelled because of a "state of emergency," we will limit all cancellation fees to $500 per vehicle, provided the cancellation was outside of your control. If an event or charter is cancelled because of weather, you will be able to use the cancellation fee as a discount on future trips with US Coachways.
Amenities that function properly—All standard amenities and any additional features you pay for shall be in working order. If not, US Coachways will first try to fix the problem, or replace the bus, if possible. For any day that those amenities are out of order, you shall be entitled to a refund of 5% of the total cost of the charter, up to a maximum of 20% of the total cost of the charter.
Be picked up on time—We allow a 30 minute grace period for your initial pickup. If we are more than 30 minutes late, you will be entitled to a refund of 5% of the total cost of your charter. For each additional 30 minute period that we are late, you will receive an additional 5% refund, up to 20% of the total cost of your charter.
Let Us Help You Find the Right Bus

Choosing a charter bus is just the first step toward a really great trip. You also need to make certain that you get the right coach for your group and your trip.
At US Coachways, we'll take the time to learn the details of your outing—how many people are going, how far you'll be traveling, whether you need to bring special items or take anything home, or any other special needs. Then we'll reach out to our extensive system of charter bus service providers to find the bus that's best for you.
If you're headed to Oklahoma City with a small-to-mid-sized group, we recommend the mini-bus, with room for 24 to 35 passengers and plenty of storage space. For larger groups, the full-sized charter bus is a great fit. It holds up to 57 passengers and has an on-board restroom. You can usually rent more than one bus, and ADA-compliant coaches are typically available.
Make Your Reservations for Oklahoma City Today!
At US Coachways, we've been standard bearers in the charter bus business for nearly four decades, providing effective solutions to businesses, groups and group leaders nationwide. For a free estimate of the cost of a trip to OKC, go to our convenient online Cost Calculator. For more information about the scope of the services we offer, or to get answers to any questions about charter bus rentals, live chat us or call our offices at 1-855-287-2427 and speak with an experienced luxury travel consultant.