For a great destination for any group, consider Orlando. This Central Florida city is the unofficial entertainment capital of the American Southeast, with an amazing array of amusement and theme parks. You'll also find a thriving arts and cultural scene, fabulous bars and restaurants and endless shopping destinations.
Orlando offers something for just about everyone, but it's a big city, with nearly 3 million people in the metropolitan area. If you try to handle a trip here on your own, you'll spend most of your time fighting traffic, consulting the GPS or looking at the clock. Let your trip to Orlando be a vacation for you, too. With a charter bus from US Coachways, you can relax with everyone else while we handle all the details.
Answers to Your Questions about Charter Bus Rentals
Never traveled in the luxury and convenience of a charter bus? Here's what you want to know:
Who is US Coachways?
At US Coachways, we have been leaders in the charter bus industry for more than three decades, helping businesses, group leaders and groups find effective ground transportation solutions. We have long been the standard bearers in charter bus travel, offering safe, dependable, flexible, convenient, comfortable and cost-effective answers to clients nationwide.
How do I arrange a US Coachways charter bus excursion to Orlando?
To set up your trip to Orlando, go to our convenient online cost calculator and get a free estimate. You can also telephone us at 1-855-287-2427 for assistance from one of our experienced travel consultants.
How much lead time do I need for a US Coachways charter bus rental to Orlando?
Like just about anything, the earlier you start the process, the more choices you'll have. We have the experience, market knowledge and flexibility, though, to set up an entire trip with short notice.
What does it cost to rent a charter bus to Orlando?
Because every charter bus trip is unique, the costs will vary, based on factors like how many people are traveling, the time of year you'll be on the road, how long you'll be gone, and whether you need any special amenities. Check out your options and get a free quote with our online cost calculator.
Will you pick us up and drop us off at a convenient location?
Yes. Because we have worked with thousands of charter bus vendors in large and small communities across the country, we can arrange to pick you up and drop you off at a location near you.
Will we have different buses from which we can choose?
Of course. We know the importance of finding a coach that's right for you and your group. If you going to Orlando with a large group, book a full-sized charter bus, with accommodations for up to 57 (multiple bus rentals are available). For smaller groups, the minibus, with room for 24 to 35, is ideal. Visit our fleet page to learn all your options.
What features are available on the charter bus?
Most of our charter bus rentals (other than some school buses) have high-back bucket seats, climate control, a great sound system and ample storage space as standard features. You may be able to get other popular amenities, such as Wifi, DVD players and monitors, charging ports for your devices, P.A. systems, hardwood floors and leather seats, for an additional charge. You can also book an ADA-compliant coach.
Are alcoholic beverages allowed on a US Coachways charter bus rental?
You may bring and consume alcoholic beverages, provided you have obtained permission from US Coachways before you depart. You must, however, comply with all local laws governing the use of alcohol. Your driver may also suspend the consumption of alcohol at any time for any reason.
Are there age restrictions for renting a charter bus from US Coachways?
We require that anyone signing a charter bus agreement be at least 21 years of age. We will provide charter buses for high school and college groups, but must have an adult sign for the trip.
Make Your Trip to Orlando Easy with a Charter Bus Rental
With a charter bus, you can relax and enjoy these great attractions in Orlando while we handle the details:
Walt Disney World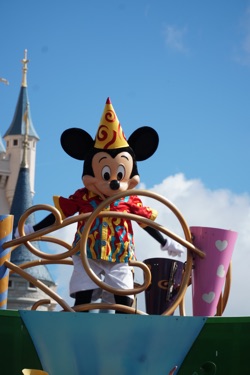 This 12,000+ acre metropolis features four separate theme parks, two water parks, , golf courses, shopping centers, a wedding pavilion and ESPN's Wide World of Sports, drawing nearly 60 million visitors every year.
Universal Studios Florida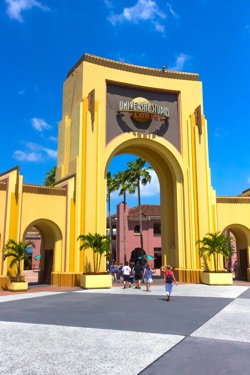 Step onto the set of one of your favorite movies, from Men In Black to the Bates Motel. Have your picture taken with Jaws or have a glass of butterbeer at Hogsmeade.
EPCOT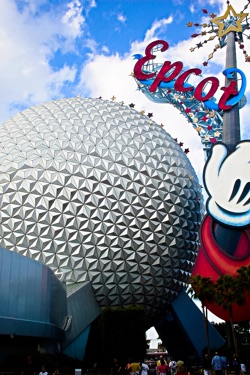 An acronym for Experimental Prototype Community of Tomorrow, EPCOT pays homage to the future, with attractions like Spaceship Earth and Mission: Space. Visitors can also enjoy a thrill ride that replicates the testing of concept cars.
The World of Harry Potter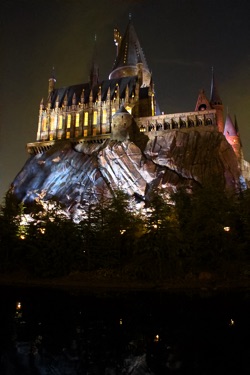 Take the Hogwarts Express, Visit Diagon Alley, go on Harry Potter's Forbidden Journey or see if you can escape from Gringotts. There's also Hagrid's Magical Creatures Motorbike Adventure and the Flight of the Hippogriffs.
The Orlando Museum of Art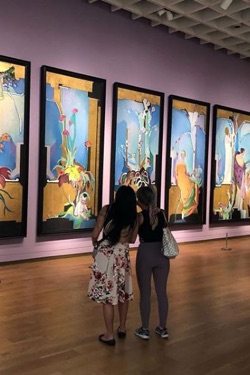 See what many consider one of the finest collections of ancient Americas art in the world. The OMA, opened nearly a century ago, houses nearly 2,500 works of contemporary art, including works by Georgia O'Keeffe.
Harry P. Leu Gardens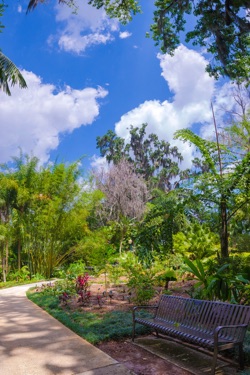 This beautiful 19th century mansion spans nearly 50 acres, with stately 200-year-old oaks, camellia forests, and stunning tropical and semi-tropical gardens.
The Orlando Science Center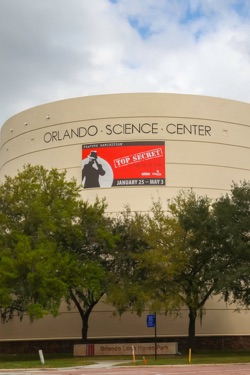 Learn about the unique aquatic ecosystem in Central Florida, from the coral reefs to the cypress swamps. The OSC also has a large exhibit of dinosaur fossils, as well as Florida's largest public refractor telescope.
The Charles Hosmer Morse Museum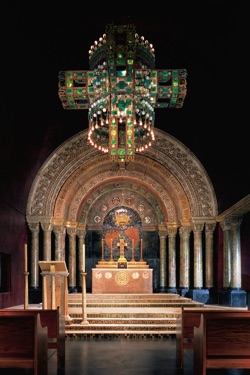 The Hosmer is known regionally and nationally for its art nouveau collection, as well as its early 20th century American paintings, including one of the most extensive collections of American painter Louis Comfort Tiffany
Why US Coachways Should Be Your Top Choice for a Charter Bus Rental
Here are just a few of the many reasons we annually book more than $50 million in charter bus trips:
Special Offers for Groups
We offer discounts to special travelers—We reward healthcare workers, military personnel, non-profit organizations and seniors with additional discounts on charter bus rentals. To learn more, check out our specials page.
You'll have unmatched flexibility
Because of our considerable network of charter bus vendors, and our vast experience, we can usually make last-minute or real-time changes to your travel plans, or even book an entire trip with short notice.
Our unmatched commitment to customer service
With US Coachways, you'll get a dedicated project management team, full dispatch services 24/7, comprehensive logistical support and the use of our convenient online Trip Management Portal.
The premium we put on your safety
We pay close attention to the safety records for all our service providers and won't use drivers with current violations. We also require strict compliance with maintenance and driving log requirements.
A US Coachways Charter Bus Rental—Ideal for Any Outing to Orlando
The dependability, safety, comfort, flexibility, convenience and affordability of a charter bus make it ideal for any trip:
Should we book a charter bus for a business outing?
A charter bus lets you make the most efficient use of your time. You can schedule events more reliably, knowing your people will all be arriving at the same time. You can also hold meetings on the bus!
Should we travel to a concert or game on a charter bus?
On a charter bus, the fun starts the minute you get on the bus. Travel with fellow fans and have the time of your life. You'll also have your own designated driver.
Is a charter bus suitable for a student outing?
With a student trip, the most important factors are safety and accountability. A charter bus keeps young drivers off the roads and lets you know where everyone is at all times.
Why take a charter bus to a large public event?
With a charter bus, you won't have to park a mile away and try to find the heart of the event. You'll also get to travel with like-minded people. You just might make some new friends.
A Charter Bus—The Easy Way to Explore Orlando's Neighborhoods
On a charter bus, you can really experience the cultural diversity in Orlando:
Ivanhoe Village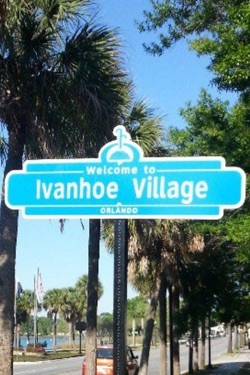 Formerly known as "Antique Row," this quaint neighborhood offers pedestrian-friendly sidewalks, outdoor cafes, fun shopping destinations and plenty of late-night hangouts.
Mills 50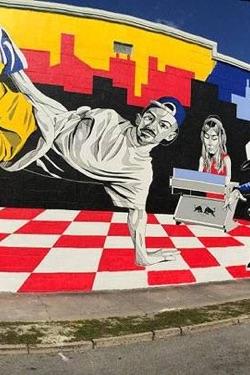 You'll recognize this arts community by the larger-than-life murals that cover buildings, dumpsters and power stations. The unofficial center of "hip" in Orlando, Mills 50 is home to many art galleries, restaurants, and purveyors of unique merchandise.
Thornton Park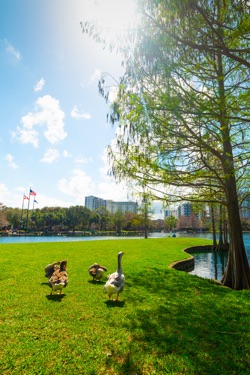 Step into Old Europe along this neighborhood's brick-lined thoroughfares. Enjoy the evening air at a sidewalk cafe, visit a local art gallery, or stop in at one of the fashion boutiques in this neighborhood near the city's financial district.
The Milk District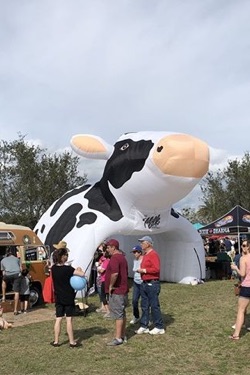 Home to the national headquarters of the T.G. Lee Milk Company, the Milk District is your destination for a vibrant night life in Orlando, with bars, clubs and music venues among the eclectic dining options.
Make Your Orlando Trip Special—Come for One Of These Events
There's almost always something exciting happening in Orlando:
The Florida Film Festival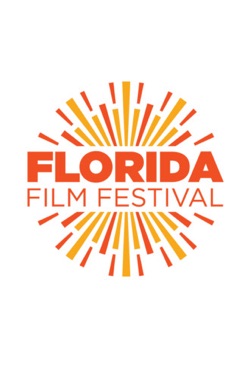 This annual event, held in April, draws filmmakers from around the planet, bringing about 200 cinematic works to the Enzian, Orlando's famed independent movie house. Past guests have included Susan Sarandon, Steve Buscemi, Christopher Walken and Oliver Stone.
MegaCon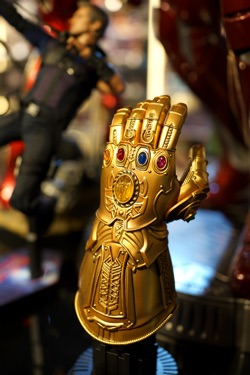 Bring your inner Geek to Orlando in the spring for ComiCon, one of the country's largest gatherings of comic book, gaming and graphic arts aficionados. cosplay/costume events, rave dances, panel discussions and a chance to participate in board and strategic games.
The Zora! Festival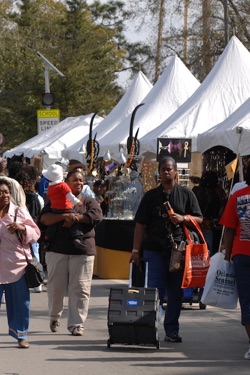 Locals pay tribute to famed Harlem Renaissance writer and Orlando native Zora Neale Hurston with an annual celebration of African American culture, featuring art shows, live music and fantastic food booths.
The Epcot Food and Wine Festival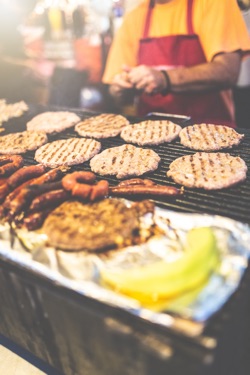 This annual festival features booths from around the world, offering delicious samples of food and wine, cooking demonstrations and lots of live entertainment.
Halloween Horror Nights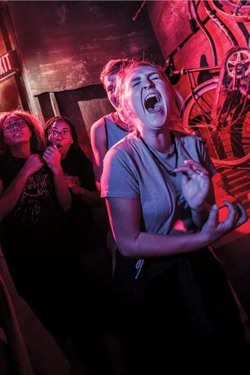 Universal Studios transforms to Horror Central on selected nights every October, as Freddy Kreuger and other movie creatures come out of the woodwork. Costumes are encouraged.
The Central Florida Scottish Highland Games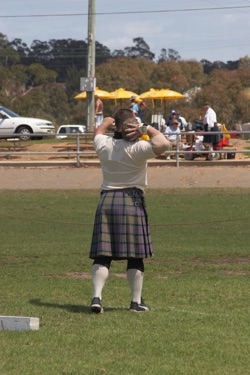 Have a wee good time at the annual celebration, where men wear kilts and the whiskey and haggis abound. You can also catch distinctly Celtic athletic events, such as the stone throw or hammer pull.
Orlando Fringe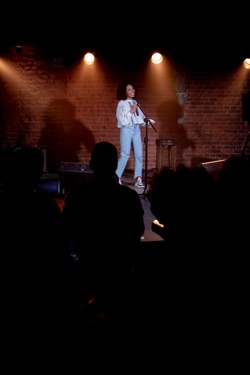 This two-week festival celebrates art from off the beaten path, with local and visiting artists offering more than a hundred performances, from contemplative one-act plays and other live theater to unique music and comedy.
The Winter Park Sidewalk Art Festival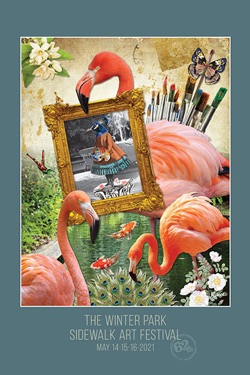 Come to the suburb of Winter Park every spring for one of the country's oldest and most revered outdoor art festivals, with watercolors, sculpture, glass works and other juried works from over 200 artists.
Contact Us Today to Book a Charter Bus Rental to Orlando
For a great time, year-round, come to Orlando. Let your imagination run wild at one of the many theme parks, see some world-class art at one of the city's top-notch museums, or enjoy the cultural diversity of Orlando's unique neighborhoods. But make it easy on yourself and everyone traveling with you—book a charter bus rental from US Coachways and travel like the pros. Give yourself a real vacation while we handle all the details.
At US Coachways, we have been providing great ground transportation solutions to businesses, business owners, groups and group leaders in Orlando and across the country for more than three decades. For a free estimate on the cost of a charter bus trip to this warm and friendly Florida destination, go to our easy-to-use online Cost Calculator. We'll send you a quote in minutes. To learn more about the many different ways we can help you, or for answers to any questions about charter bus rentals, call 1-855-287-2427 and speak with one of our travel consultants.
We Book More than 20,000 Charter Bus Trips Every Year!