The City of Brotherly Love…the Cradle of Liberty…the Birthplace of America. In our storied history, there's no city like Philadelphia. Visit Independence Hall, where the U.S. Constitution was debated and adopted, or see the Liberty Bell, the icon of American freedom. There's a vibrant arts community in Philly, home to the famous Philadelphia sound, the world-renowned Philadelphia Museum of Art, and lots of top-tier live theatre and dance.
Philadelphia is an ideal city for a group outing, but it's a big city. If you try to handle the details of a trip there, you'll spend most of your time looking at the GPS, checking your watch or trying to find a place to park. There's an easier way…with a charter bus from US Coachways. Relax with friends and family while we take care of everything.
Things You Want to Know about Charter Bus Rentals
New to the charter bus experience…here are answers to frequently asked questions:
Who is US Coachways?
US Coachways has set the standard in the charter bus industry for more than three decades, helping groups, group leaders, businesses and business owners nationwide find effective ground transportation solutions for any type of event.
What is the process for booking a charter bus trip to Philadelphia?
The easiest way to set up a trip is to start at our user-friendly online cost calculator, where you can look at your options and get a free estimate. You can also telephone us directly at 1-855-287-2427 to work with one of our experienced travel consultants.
How far in advance do I need to book a US Coachways charter bus trip to Philadelphia?
As with most things, it's almost impossible to start planning too early. The sooner you contact us, the more options you'll typically have, but we have the contacts, knowledge and experience to set up an entire outing with short notice.
How much will it cost to take a charter bus rental to Philadelphia?
One of the attractive features of charter bus travel is the flexibility it offers, but that also means that the cost of virtually every trip will vary. Some of the factors that go into the calculation of the total price include the time of year you'll be traveling, the days of the week you'll be on the road, how many people are going with you, how long you'll be gone, and whether you'll need any special amenities. Check out your options and get a free quote with our online cost calculator.
Will we need to travel far to get on the bus?
No. We have longstanding relationships with charter bus vendors in rural and urban communities nationwide, so we can typically arrange to pick you up and drop you off at a place that's convenient for your group.
Are there different charter bus options?
Yes. In our experience, choosing the right coach for your group is a key element to a successful event. For small groups heading to the City of Brotherly Love, we recommend the minibus, with different models that accommodate anywhere from 24 to 35 people. For larger groups, the full-sized charter bus is a good fit, seating up to 57 passengers. Multiple bus rentals are always an option. Visit our fleet page to learn all your options.
What features can we expect on the charter bus?
With the exception of some school buses, all of the coaches we provide come with high-back bucket seats, climate control, a terrific sound system and plenty of storage. Additional amenities may be available for an extra charge, including Wifi, DVD players and monitors, charging ports, P.A. systems, hardwood floors and leather seats. Y ADA-compliant coaches are also available. Check with your booking agent.
Can we consume alcohol on a US Coachways charter bus rental?
Yes, provided we have granted permission before your trip starts. You will be required to comply with all local laws in any city or state where you travel, and your driver will retain the exclusive right to suspend the consumption of alcohol at any time for any reason.
Is there a minimum age requirement for renting a charter bus from US Coachways?
Yes. You must be at least 21 years of age to sign a charter bus rental agreement. Charter buses are available for high school and college outings, provided the rental contract is signed by someone 21 or over.
Enjoy These Great Attractions on a Charter Bus Trip to Philadelphia
On as charter bus, you can experience Philly in comfort, convenience and style:
Independence National Historical Park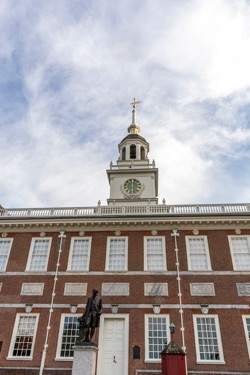 Home to Independence Hall, where the American Constitution and the Declaration of Independence were debated and adopted, as well as the iconic Liberty Bell, this is "America's most historic square mile."
The Franklin Institute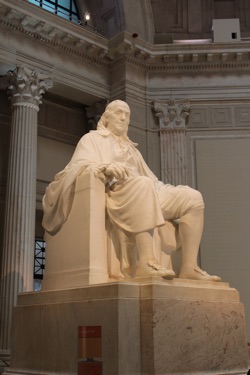 This center for science and technology, founded nearly two hundred years ago, contains exhibits on physics, astronomy, science and industry, and historical perspectives, all devoted to promoting a public understanding of science.
The Philadelphia Museum of Art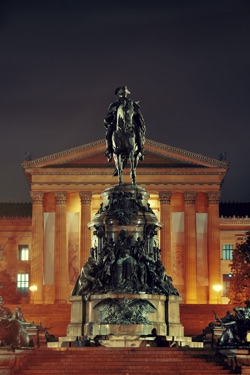 One of the largest public art museums in the world, the Philadelphia Museum of Art houses nearly a quarter of a million works in its permanent collection, including prints, paintings, drawings, sculpture, photographs and textiles.
The Barnes Foundation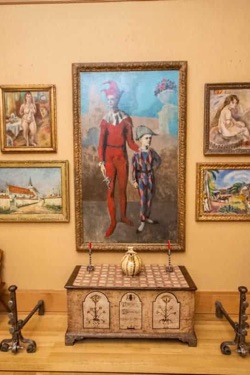 This 100-year-old facility encourages an appreciation of art and horticulture. Its permanent collection includes over 4,000 items, with some 900 paintings by world-renowned artists, including Modernist and Post-Impressionist masters.
The Museum of the American Revolution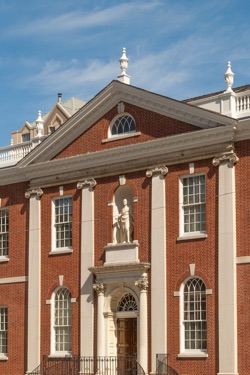 Formerly the American Revolution Center, this museum lets you follow the historical path to American Independence, from the initial unrest in the 1760s through the Declaration of Independence and the war.
The National Constitutional Center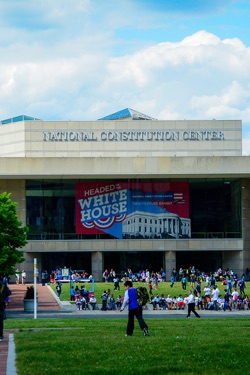 Visit this interactive museum to learn more about the document that underpins our democracy. The Center, opened in 2003, hosts lectures, panel discussions and other events that foster public discussion and dialogue.
The Betsy Ross House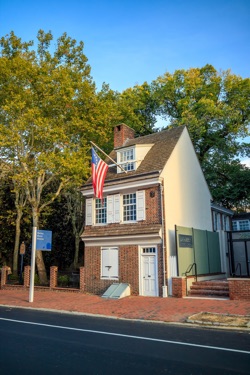 This landmark celebrates the woman credited with sewing the first American flag. It's now a museum where you can learn about her role in the birth of the nation.
The Rodin Museum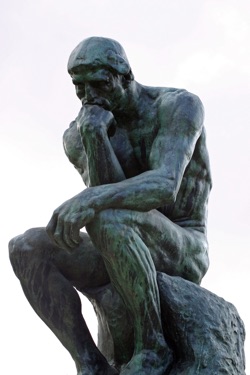 The largest collection of the works of famed sculptor Auguste Rodin outside of his native Paris, this facility holds nearly 150 works, including sculptures in marble and bronze, as well as a number of plasters.
US Coachways—Working Hard to Make Your Trip Better
At US Coachways, we consistently schedule more than $50 million in charter bus trips annually. Here's why:
Special Offers for Groups
We offer discounts to special travelers—We reward healthcare workers, military personnel, non-profit organizations and seniors with additional discounts on charter bus rentals. To learn more, check out our specials page.
You'll have unmatched flexibility
Because of our considerable network of charter bus vendors, and our vast experience, we can usually make last-minute or real-time changes to your travel plans, or even book an entire trip with short notice.
Our customer service is second-to-none
We'll provide a dedicated project management team with a single point of contact, comprehensive dispatch 24/7, full-service logistical support and the use of our innovative online Trip Management Portal
We put your safety first
We carefully monitor the safety records of all our vendors, and won't book with those who have any current major violations. We also require accurate and timely completion of maintenance and driving logs.
Book a US Coachways Charter Bus for Any Event in Philadelphia
A charter bus rental will make your excursion to Philly better, regardless of why you're going there:
Is a charter bus a good fit for business travel?
Absolutely. With a charter bus, because you'll all arrive and depart together, you can more effectively schedule events. In addition, your coach is a perfect place for meetings or breakout sessions, either on the way or from your event.
Why take a charter bus to a concert, game or big event?
Stadium concerts and big games are experiences that are meant to be shared. On a charter bus, you'll travel there and back with fellow fans, and you'll also have your own designated driver.
Is a charter bus a good option for a student trip?
Yes. When you are taking students on an outing, your biggest concerns are safety and accountability. A charter bus provides both—you won't have young drivers on the roads and you'll always know where they are.
Should we book a charter bus to go to a large public event?
A charter bus will let you focus on the event, rather than worrying about traffic, parking, or finding the venue. In addition, you'll travel with and get to meet like-minded people.
Visit Philly's Neighborhoods in the Comfort of a Charter Bus
With a charter bus, you can get an inside look at some of Philadelphia's diverse neighborhoods:
Center City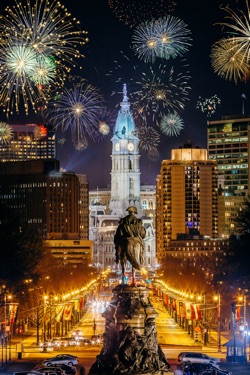 The heart of Philly, with Independence Hall, art at the Barnes Foundation, science at the Franklin Institute and many other world-class museums and restaurants.
Bella Vista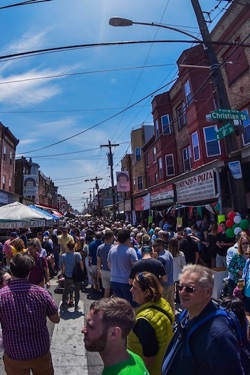 Bring your appetite to Bella Vista, home to Geno's (self-proclaimed inventor of the cheesesteak), as well as many great Asian and Mexican restaurants, and the open-air Italian market along 9th Street.
Manayunk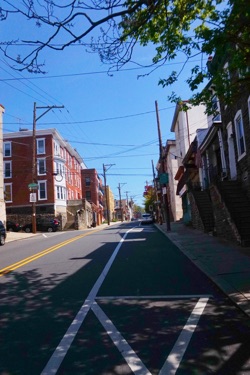 Perched on the banks of the Schuylkill River, Manayunk features boutiques and bars intermingled with rowhouses, lofts and Victorian homes. It's also home to the vaunted "Manayunk wall," a dreaded incline near the end of an annual bike ride.
South Philadelphia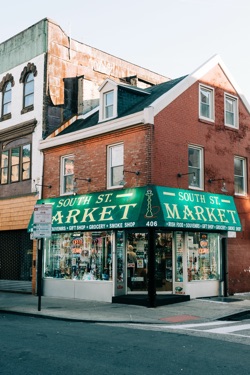 One of the most ethnically diverse neighborhoods in the city, South Philly has many Irish, Italian, Vietnamese and Mexican restaurants, as well as some of the city's most beloved dive bars. It's also home to all of Philly's professional sports teams.
Book Your Charter Bus Trip to Philly around These Events
Come to Philadelphia at the right time and you can enjoy:
The Philadelphia International Auto Show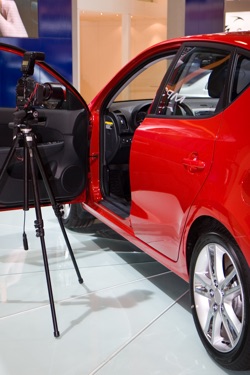 Come see hundreds of innovative and concept cars at one of the world's largest automotive expos, with a part of the proceeds going to the Children's Hospital. The show is held every January.
Chinese New Year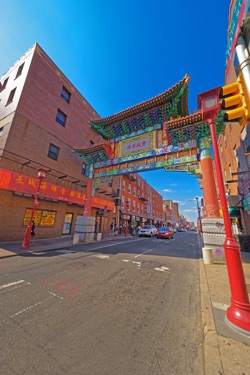 Philly's Chinatown, one of the largest in North America, hosts this annual event, with colorful parades, fireworks and a 10-course authentic Chinese meal at the Cultural Center
Manayunk on Ice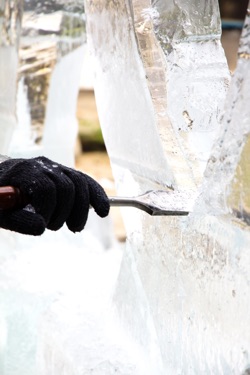 See some of the top ice carvers in the nation view for the title at this three-day, National Ice Carving Association sanctioned event. Enjoy live entertainment and great food booths as well.
The Philadelphia Antiques Show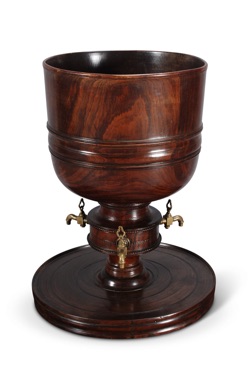 Held in the spring, this 50-year-old event brings many of the nation's top antique dealers to Philly, as well as some of the area's top art galleries.
The Philadelphia Book Festival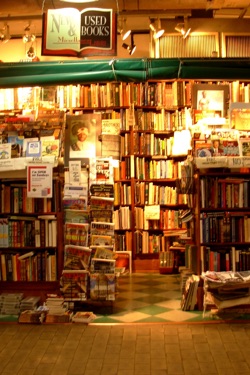 This outdoor celebration of all things literary attracts some of the world's best-loved writers, with readings and signings, musical performances, lectures and other events.
The Philadelphia Invitational Furniture Show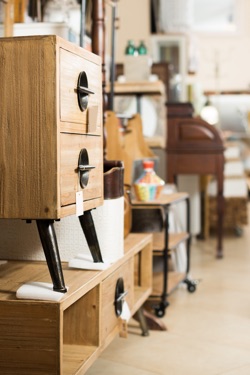 Once a year, the city invites some of the top furniture/woodworking craftspeople to display their works. All pieces are custom-made, one-of-a-kind. Most of the artisans will take orders for custom pieces.
The Cherokee Festival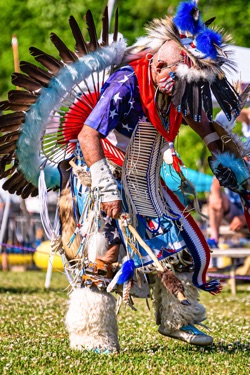 The Native American community in Pennsylvania holds an annual three-day event over Memorial Day weekend, with traditional music and dance, Native American food, jewelry, clothing and crafts.
The Odunde African American Street Festival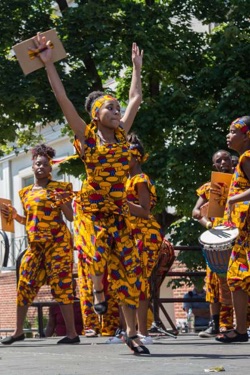 One of the oldest celebrations of African American culture in the United States, this festival includes art, food and music. The three-day event is held on the second weekend in June.
Schedule Your Charter Bus Rental Trip to Philadelphia Today
Looking for a city that offers virtually unlimited attractions for entertainment, enlightenment and just plain fun? Come to Philadelphia. But don't turn your trip into a lot of work. Make it easy on yourself and everyone involved with a charter bus rental from US Coachways. We'll handle the details while you have a great time.
At US Coachways, we have been providing great ground transportation solutions to businesses, business owners, groups and group leaders in Philadelphia and across the country for more than three decades. For a free quote on the cost of a charter bus trip to the City of Brotherly Love, go to our easy-to-use online Cost Calculator. We'll send you an estimate within minutes. To learn more about the many different ways we can help you, or for answers to any questions about charter bus rentals, call 1-855-287-2427 and speak with one of our travel consultants.
We Book More than 20,000 Charter Bus Trips Every Year!