See the Nation's Birthplace in Luxury, Comfort and Convenience
There's no place quite like Philadelphia. Of course, there's the city's role in the birth of our nation, with many of the most treasured landmarks in American history found here. But there's much more to this great town. If you love professional sports, you'll find world-class events just about any time of the year. For fans of music, theatre and the arts, there are almost endless opportunities. Philly has its own signature dining experiences, and offers other one-of-a-kind experiences.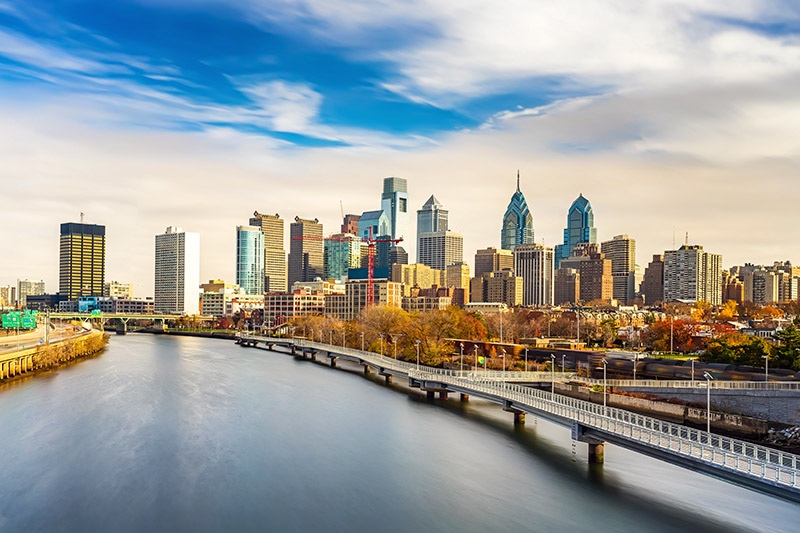 But Philadelphia is a big city, with more than 1.5 million inhabitants. You don't want to try to navigate the streets on your own—you'll spend all your time with your face buried in a map or looking for a place to park. With a charter bus rental from US Coachways, you can take a real vacation in the City of Brotherly Love. Enjoy your visit to Philadelphia while we handle all the details.
A Charter Bus Rental—The Way to Have Fun in Philly
When you're traveling with a lot of people, you won't find a better option than a charter bus. Here are some of the reasons why: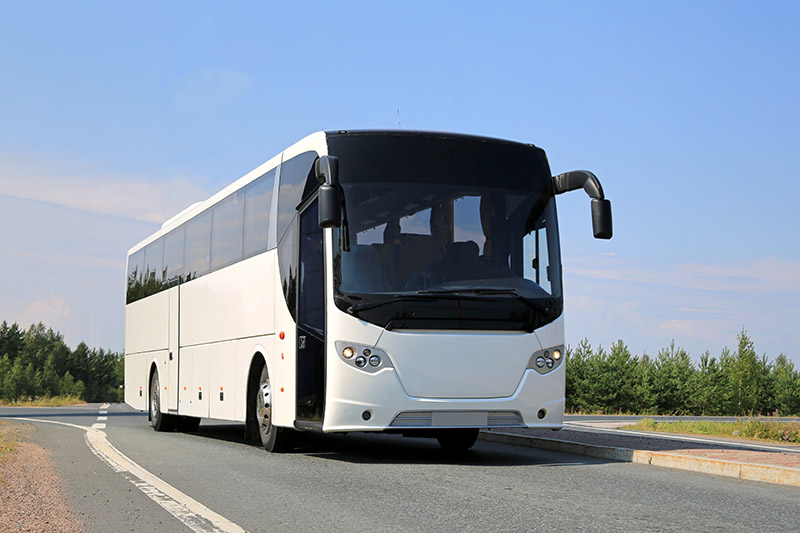 A charter bus lets you have the trip you want

— You won't have to choose from a handful of prepackaged trips. You decide where you want to go, when you want to get there and how long you want to stay. We'll handle all the details.

You get leave it all behind

— When you travel by charter bus, you won't have to work on your vacation. No need to look at your watch, check the map or consult your GPS—we'll tend to that. We'll drop you off and pick you up wherever you need to go. You'll have no worries about missed connections or lost bags, either. You'll be on the same bus for the entire trip and your luggage will be with you.

A charter bus is one of the safest ways to travel

— With a charter bus, you'll have a trained professional behind the wheel. Studies have shown the likelihood of injury while traveling on a charter bus to be far less than other modes of transportation. In addition, because of the limited access to a charter coach, you won't have any unauthorized visitors and you and your personal items will be safe.

Charter bus rental is one of the most affordable ways to travel

— Studies consistently find charter bus rentals to be one of the most cost-effective ways to travel with a group. With the money you save, you can bring back treasured mementos of your trip to Philadelphia.

A charter bus can take advantage of HOV (high occupancy vehicle) lanes

Charter buses are good for the planet

— When you put a large group of people in a single coach, that's far fewer vehicles on the roads and far fewer emissions. Here's the positive impact US Coachways had on the environment in 2018.
At US Coachways, we bring more than 30 years of hands-on experience to people looking to book a charter bus trip anywhere in the United States. For a free quote on a group trip to Philadelphia or to learn more about the comprehensive services we offer, visit our online Cost Calculator or call us at 1-855-287-2427.
Learn about the Birth of Our Nation in Philadelphia
Philadelphia played a key role in the founding of our country. If it's your first trip to the city of brotherly love, there are some "must visit" places: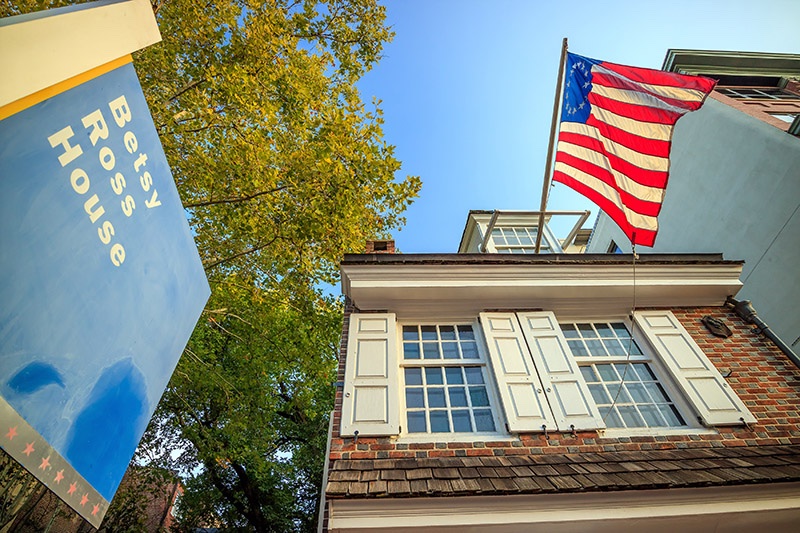 The Liberty Bell Center

— See the famed bell initially used to alert citizens about public meetings and call lawmakers to legislative sessions. The one ton symbol of American liberty was also rung to mark the reading of the Declaration of Independence.

The Betsy Ross home

— sYou can take a self-guided tour of the home of America's most famous seamstress. See where she sewed the nation's first flag.

Elfreth's Alley

— The 32 houses on this street have been continuously inhabited longer than any other street in the country. Step back in time to see how people lived more than 300 years ago.

Independence Hall

— Walk through the hallowed halls where the Declaration of Independence and the U.S. Constitution were written

The Museum of the American Revolution

— See relics of our forefathers' struggles for freedom, including General George Washington's field tent. Learn more about daily life as a combatant in the Continental Army.

The National Constitutional Center

— View an original copy of both the Bill of Rights and the Emancipation Proclamation. The center also houses life-sized statues of the men who attended the Constitutional Convention.
Catch a Game in a City of Champions
Whatever your passion, chances are good you'll find a game on in Philadelphia. The city has a storied sports history, from Connie Mack's Athletics in the roaring twenties to the 2017 Super Bowl Champion Eagles. Baseball's Phillies play at Citizens Bank Park. The NBA's Sixers and the former Stanley Cup champion Flyers thrill fans at the Wells Fargo Center.
If you love to relax on the links, don't forget your clubs. You'll find more than 50 great golf courses in Philly.
Enjoy the Arts in the City of Brotherly Love
Long renowned for the "Philly Sound," that sweet soul music of the 60s and 70s, Philadelphia remains a thriving center for performing and visual arts of all kinds. The city has a number of world-class art museums, with works by Picasso, Renoir and Rodin. You'll have a wide array of options for live music, including:
The Kimmel Center, home to the Philadelphia Orchestra
The Philadelphia Opera House
The BB&T Pavilion and the Wells Fargo Center, where you'll have the chance to catch stadium-level concerts
A seemingly endless number of clubs and smaller venues, where you can take in music of almost any genre, from jazz and hip-hop to soul, rock or roots music.
Philly also boasts more than 20 venues for live theater, from traveling Broadway shows to local productions.
The Famous Foods of Philadelphia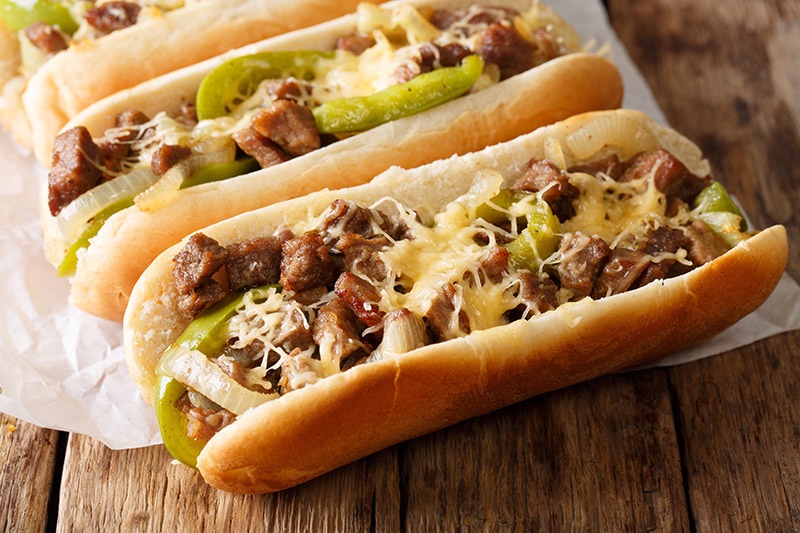 You won't go hungry in the nation's birthplace. While you're there, check out some of the signature dishes. There's the classic Philly cheese steak, a mountain of shaved beef, cheese, onions and green peppers on a fresh baked roll. For a great snack, look for the "Philly-style" soft pretzel, a big salty twist typically served with plenty of yellow mustard. If you're a bit more adventurous, the local turtle soup is the stuff of legend. And don't go home without trying the Irish potato candy, a small pastry stuffed with coconut and cream cheese.
Something You Can Only Do in Philadelphia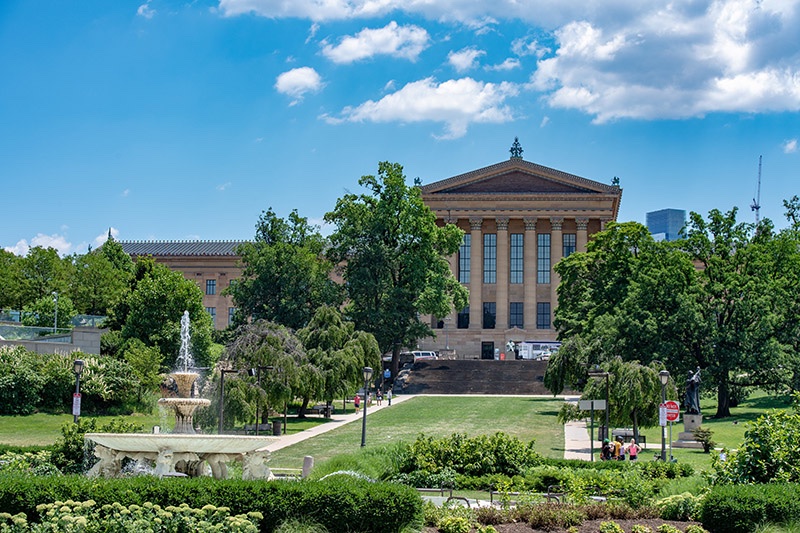 Channel your inner Rocky and run up the 72 steps to the doors of the Philadelphia Museum of Art. Take the Rocky Tour, where you can visit the famed statue, donated to the city after filming ended. You can also stop by the butcher chop where Rocky used the hanging meat to hone his boxing skills.
We'll Help You Find the Right Coach
When you're taking a group of people somewhere by charter bus, getting the right coach can make or break the trip. Your people can quickly forget how much fun they had at your destination if the bus was too small or there were other problems getting there and back.
At US Coachways, we have access to one of the largest networks for charter bus service providers in the world. We'll work closely with you to match you up with the coach that best fits your needs.
If you are traveling with 24 to 35 people, we recommend a mini-bus. You'll enjoy the plush seats, roomy aisles and ample space for personal items and souvenirs.
If you're bringing a larger group, consider a full-sized bus, with seating for up to 57 passengers. Multiple bus rentals are always an option.
The charter buses come with a wide range of amenities, such as Wifi, charging stations, public address systems, stereos and DVD players. Some buses have on-board restrooms. Because the options vary from coach to coach, you'll want to confirm what's available with your booking agent.
A Charter Bus Rental—A Great Choice for Any Group Trip
The comfort, convenience and dependability of a charter bus can make any trip to Philadelphia a great experience for everyone. It's perfect for: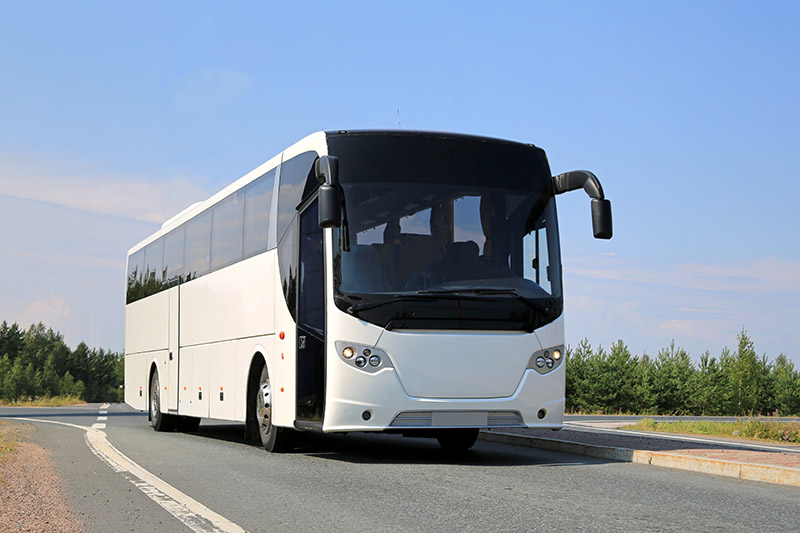 Book Your Philadelphia Charter Bus Rental Today
At US Coachways, we bring more than three decades of charter bus rental experience to groups across the nation, handling more than 20,000 trips every year. To learn more about the full range of services we offer, or to get a free quote for a trip to Philadelphia, go to our online Cost Calculator or call one of our experienced representatives at 1-855-287-2427.