Relax in the Valley of the Sun
When you're taking a group somewhere, there's one factor that can make a big difference—the weather. Unfortunately, it's something you typically can't control—unless you're going to Phoenix. In the Valley of the Sun, you'll rarely have to worry about inclement weather—it might rain twice a month.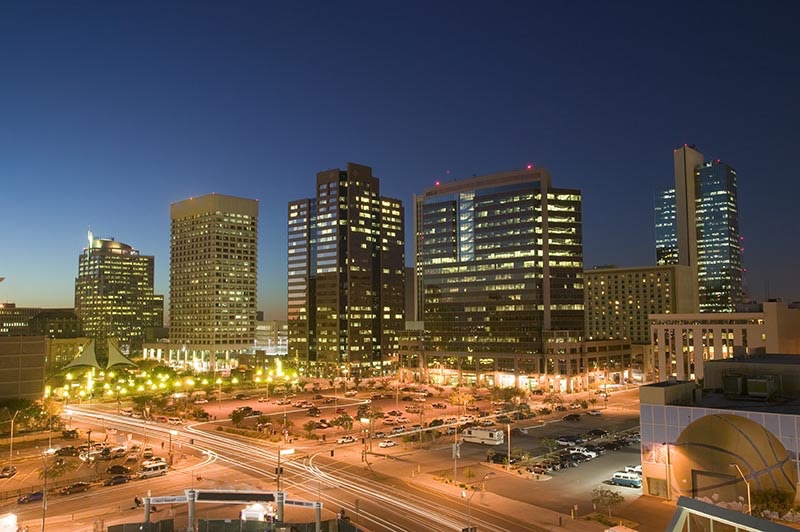 But there's much more to Phoenix than sunny skies. It's a thriving and diverse city, with great museums, arts and cultural venues, outstanding shopping and dining experiences, and some of the world's best golf courses. But Phoenix is a sprawling desert community, the 5th largest city in the country, with nearly two million residents. You can have a great time here, but not if you have to be behind the wheel. There's a better way—visit Phoenix in the comfort, luxury and convenience of a charter bus rental from US Coachways.
A Charter Bus Rental — The Easy Choice for Your Trip to Phoenix
When you consider all the features and benefits of a charter bus, your decision will be simple:
A charter lets you visit Phoenix your way

— There's no other form of transportation that lets you customize your trip like a charter bus rental. You won't have to select from a handful of prepackaged itineraries. In many instances, you'll be limited only by your imagination. Just tell us where you want to go, what you want to see, when you want to be there and how long you want to stay. We'll put it all together for you.

You can count on charter bus travel

— Delays and cancellations are fairly frequent with other modes of travel. In fact, studies find that close to a million air travelers arrive late somewhere every day! With charter buses, because of the extensive network of service providers, replacement buses are generally available, so cancellations are rare. Furthermore, your driver has access to resources to identify potential delays and find alternative routes to get you to your destination in a timely manner.

A charter bus rental lets everyone relax

— One of the pitfalls of group travel—someone has to be in charge. Someone has to navigate…someone has to battle traffic…someone has to keep an eye on the clock…someone has to find parking. With a charter bus, everybody gets to enjoy the trip. Your driver will ensure that you get there on time. In addition, you won't have to worry about making a connection or losing your luggage. You'll be on the same coach for the entire trip and your personal items will always be with you. There's no security checkpoint, either. Leave your shoes on and bring your favorite shampoo. Oh, and don't worry about putting your phone on "bus mode." You can stay connected at all times.

Charter bus travel is easy on your body

— The seats are comfy and you'll never feel cramped. There's more leg room than on any other mode of transportation and no middle seats. The aisles are spacious, too, and you are free to walk about at your leisure.

You'll feel safe and secure on a charter bus

— There's a highly trained professional driving your bus. In addition, because there's typically only one way on and off the bus, it's easy to monitor entry and access. You won't have to worry about unwanted guests and you and your personal items will be safe and secure.

You can take advantage of HOV (high occupancy vehicle) lanes

— This can be a godsend in Phoenix, where the traffic can be challenging any time of the day.

Charter bus travel is cost-effective

— When you travel as a group on a charter bus, you'll share many of the costs of getting there and back. That means that it's often the most affordable option for group travel.

Charter bus rentals are good for the environment

—Traveling together on the same bus helps reduce the number of vehicles on the roads. That means fewer emissions and that helps the planet. That's why US Coachways had apositive impact on the environment.
At US Coachways, we book more than 20,000 charter bus trips every year. To get a free estimate on the cost of a charter bus rental to Phoenix, go to our online Cost Calculator. To learn more about our services, call us at 1-855-287-2427 to discuss your group travel needs.
Enjoy the Many Attractions in Phoenix
There's something to appeal to everyone in this great Southwestern city: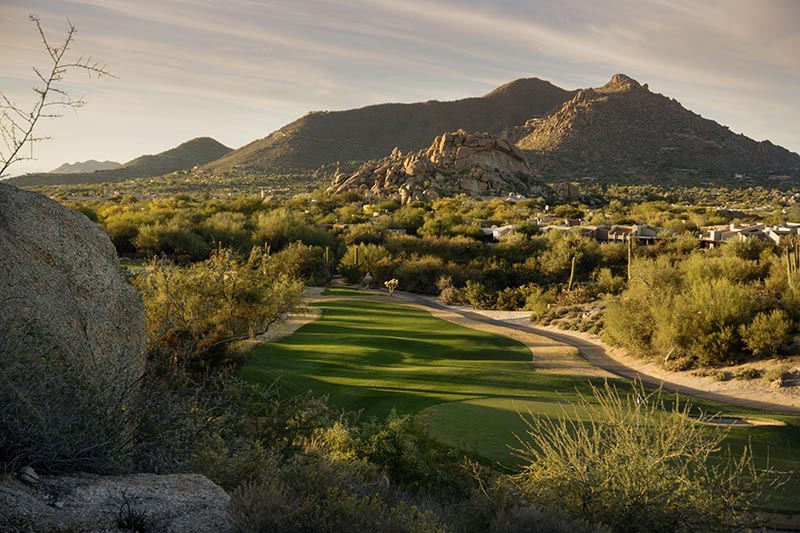 Museums

— Phoenix boasts some of the country's finest and most intriguing museums. For a real one-of-a-kind experience, visit the Musical Instrument Museum (known locally as the "MIM"). The MIM is divided by continent, with more than 15,000 different types of instruments from over 200 countries. The MIM is also a popular concert venue, so you'll want to get your tickets early. Visit the Mesa Contemporary Arts Museum for works by Arizona artists, or the Heard Museum, with more than 40,000 artifacts focusing on the lives of Arizona's indigenous people.

Music, theater and dance

— Phoenix offers opportunities for all patrons of the performing arts. For classical fare, there's the Phoenix Symphony and the Arizona Opera. Phoenix also has a number of large concert venues, from the stadium shows at Chase Field, the University of Phoenix or the Ak-Chin Pavilion to the big concert halls at the Celebrity, the Marquee and the Van Buren. Other popular attractions include the Arizona Theatre Company, Arizona Broadway Theatre, and Ballet Arizona.

Golf and sports

— With somewhere around 200 golf courses in the metropolitan area, Phoenix is a linkster's paradise. There's a course for every skill level and every pocketbook. Demand tends to be higher in winter and spring, so you can expect to pay more. Of course, if you come in the spring, you'll get to see the boys of summer as they get ready for a new season. Phoenix and its environs now host 15 major league ball clubs. It's a great way to catch professional baseball in a relaxed (and more affordable) atmosphere.

Regardless of the time of year, though, you have a good chance to see a world-class sporting event. The Diamondbacks (MLB), Suns (NBA), Cardinals (NFL) and Coyotes (NHL) all call Phoenix home. In addition, Phoenix is a frequent site of big college football games and often hosts colleges basketball teams during March Madness.

Food and shopping

— While the culinary emphasis in Phoenix is Latino, Tex-Mex and Southwestern, there's something for just about everyone. Green chili sauce is a staple on most tables, used on everything from burritos to burgers to breakfast. But you can find food from around the world, including Serbian, Cuban, Filipino, Australian, Salvadoran and Tunisian.

Phoenix is also a mecca for shoppers, from high-end boutiques to world-class retailers. You won't find another city with as many antique, consignment and second-hand shops.
We'll Help You Find the Ideal Coach for Your Group
Because of our longstanding relationships with charter bus service providers nationwide, we have access to a vast fleet of vehicles. We'll consider all factors related to your trip—how many people are coming, how long you'll be on the road, what you'll need to bring or take home with you, and any other special needs of your group. We'll help you find a coach with plenty of room, so that your people are comfortable. We'll also work to ensure that your bus has all the amenities you need.
For most mid-sized groups, we recommend the mini-bus, with seating for 24 to 35 passengers. There's also plenty of storage space for personal items and souvenirs. You can bring as many people as you want to, though. The largest buses hold up to 57 passengers and multiple bus rentals are always an option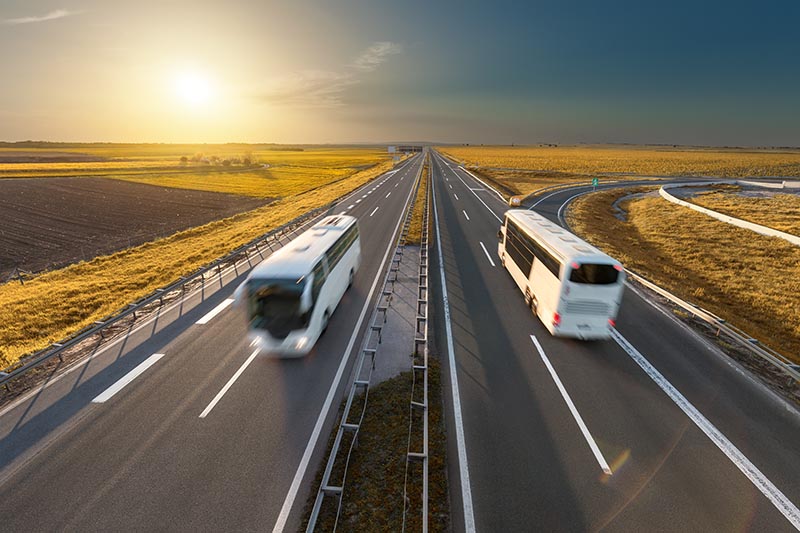 Most charter buses come with certain modern conveniences as standard features, including Wifi, charging ports, DVD players and stereo/PA systems. Other amenities, such as on-board bathrooms, may also be available. The options vary from bus to bus, so check with your booking agent.
A charter bus rental makes any trip to the desert comfortable and easy:
Book Your Charter Bus Rental to Phoenix Today
With US Coachways, you'll have more than 30 years of experience in the charter bus rental business. To get a free quote on a trip to the Valley of the Sun, use our online Cost Calculator. To learn more about the ways we can assist you with group travel, call 1-855-287-2427 and talk with one of our experienced customer service agents.