When you're looking to take a group somewhere, one of your concerns is often the weather at your destination. An outing to Phoenix will put your mind at rest. It's never really cold here and it only rains about one of every 12 days (about a quarter of the national average). You'll find it pleasant here just about any time you come.
Phoenix is a big city, though, spread out over miles and miles. If you try to handle all the details of a group outing there on your own, you'll spend most of your time checking the GPS, looking at your watch or trying to find a place to park. Make it easy on everyone, including yourself, with a charter bus from US Coachways. Relax with everyone else while we take care of all your ground transportation needs.
Answers to Those Burning Questions about Charter Bus Travel
If traveling on a luxury charter bus is a new experience, you'll naturally have a lot of questions:
Who is US Coachways?
US Coachways brings unparalleled experience to the charter bus industry. We have worked closely with groups, group leaders, businesses and business owners for more than three decades, providing effective ground transportation solutions for all types of events.
How do I arrange a charter bus excursion to Phoenix with US Coachways?
We have worked hard to make the process as streamlined as possible. Start your journey by visiting our user-friendly online cost calculator, where you can look at your options and get free estimates. You can book directly through our website or call 1-855-287-2427 to work with an experienced travel consultant.
How early do I need to book a US Coachways charter bus outing to Phoenix?
As with just about everything, the earlier you initiate the process, the more options you'll have. However, because of our considerable experience and extensive network of charter bus vendors, we can usually book an entire outing with relatively short notice.
How much will it cost to take a charter bus to Phoenix?
There are many variables that factor into the cost of any charter bus trip, including the time of year/day of the week you'll be traveling, how long you'll be on the road, the type of coach you book, and whether you require any special amenities. Go to our online cost calculator for a free quote.
Will we have to travel far to meet the bus?
No. We have worked with charter bus service providers in rural and urban areas for decades, and can arrange to pick you up and drop you off at a location that's convenient for you and your group.
Are there different coaches from which we can choose?
Yes. We believe that the selection of the right bus for your group and your trip is a key component to a successful outing, so we'll provide you with options. If you're going to Phoenix with a small-to-midsized group, we recommend the minibus, which comes with ample storage space and seating for 24 to 35 passengers. If you're traveling with a larger group, you'll want the full-sized charter bus, with room for up to 57 people. See our fleet page to see the choices available.
What features are available on a charter bus to Phoenix?
Most of the coaches we provide (with the exception of some school buses) come with high-back bucket seats, climate control, a great sound system and plenty of room for your personal items. Other features, such as Wifi, DVD players, charging ports for your devices, P.A. systems, hardwood floors and leather seats may be available for an additional charge. We can also provide ADA-compliant buses.
Is alcohol permitted on the charter bus trip to Phoenix?
US Coachways allows the consumption of alcoholic beverages on a charter bus excursion, provided we have approved the request before your trip starts. You must comply with the local alcohol laws in any city or state where you travel. In addition, your driver will always have the discretion to suspend or terminate alcohol consumption at any time for any reason.
Are there any age requirements for booking a charter bus from US Coachways?
You must be at least 21 years of age to enter into a charter bus rental contract. We will arrange trips for high school or college groups, but only if the rental agreement is signed by a legal adult.
Enjoy These Attractions on a Charter Bus Trip to Phoenix
When you travel by charter bus, you'll get to thoroughly enjoy all Phoenix has to offer, including:
The Phoenix Art Museum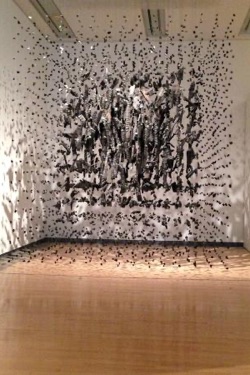 With almost 20,000 works in its permanent collections, the Phoenix Art Museum is the largest visual arts museum in the American Southwest. Its galleries include extensive displays of Western American art, Asian and European art.
The Desert Botanical Garden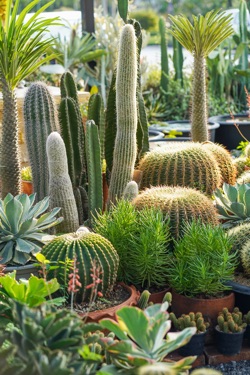 Learn about the delicate, yet hardy, ecosystems in deserts around the world at this 140-acre natural habitat, with more than 50,000 plant, including endangered species, from deserts in the Sonora, the Baja and Australia.
Musical Instrument Museum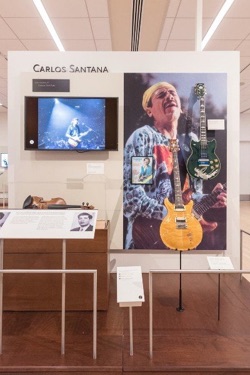 See the world's largest collection of musical instruments, featuring percussion, brass, woodwind and strings from around the world. The MIM's galleries continent-based galleries show the similar and different ways instruments evolved.
The Arizona Science Center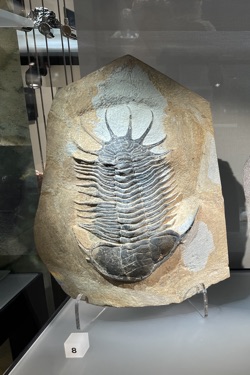 With more than 350 interactive exhibits, Arizona Science Center is about the "hands-on" experience. There's a 5-story IMAX, too, as well as a planetarium. The Science Center also offers many nationally traveling exhibitions.
The Phoenix Zoo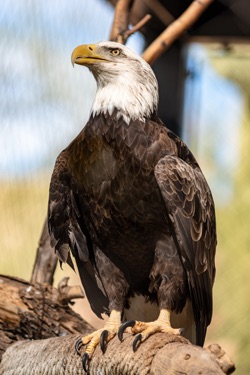 With more than 1,400 animals on 125 acres in Papago Park, the Phoenix Zoo is the largest in the Southwest, with a number of featured exhibits, including the Arizona Trail, the Tropics Trail and the Africa Trail.
The Heard Museum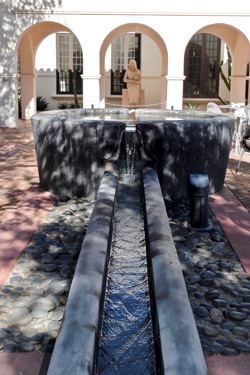 Dedicated to promoting and preserving Native American art, the Heard has more than 40,000 artifacts in its collection, including 437 Hopi kachina dolls collected by former Senator Barry Goldwater.
OdySea Aquarium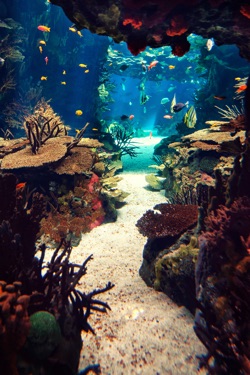 The OdySea has over 6,000 marine creatures in approximately 2 million gallons of water, making it the largest aquarium in the Southwest. One of the most popular attractions is the Voyager, billed as the world's only "rotating aquarium experience."
The Hall of Flame Fire Museum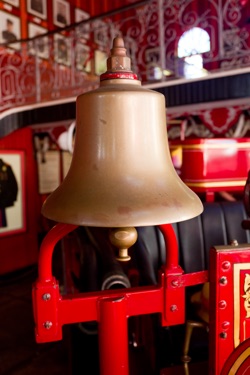 Check out the evolution of firefighting equipment, from horse-drawn wagons to the most modern vehicles, at this unique museum. See restored 19th century pumping vehicles, as well as the world's largest display of firemen's badges.
Book Your Charter Bus Trip to Phoenix with Confidence—With US Coachways
At US Coachways, we are consistently at the top of the charter bus rental business, and for good reason:
Special Offers for Groups
We offer discounts to special travelers—We reward healthcare workers, military personnel, non-profit organizations and seniors with additional discounts on charter bus rentals. To learn more, check out our specials page.
You'll have unmatched flexibility
Because of our considerable network of charter bus vendors, and our vast experience, we can usually make last-minute or real-time changes to your travel plans, or even book an entire trip with short notice.
Our customer service can't be beat
We provide you with a dedicated project management team, unmatched logistical support, comprehensive dispatch 24/7, and the use of our online Trip Management Portal at all times
We always put your safety first
We systematically monitor all our charter bus vendors and won't use those who have current major safety violations. Our vendors must also maintain accurate and up-to-date driving and maintenance logs for all drivers and coaches.
A US Coachways Charter Bus Is Perfect for Any Outing to Phoenix
Take a US Coachways charter bus on any excursion to the Valley of the Sun:
Is a charter bus a smart choice for a business outing?
Yes. On a charter bus, you can use the time you're traveling for breakouts or team meetings. Since you'll all be arriving and departing together, you can also schedule events more effectively.
Should I book a charter bus for travel to a game/concert?
Absolutely! On a charter bus, you'll get to share the experience with fellow fans, and you won't have to worry about locating the venue or getting behind the wheel to head home. You'll also have your own designated driver.
Why should I use a charter bus for a school event?
A charter bus helps you effectively address your two primary concerns—the safety of your students and their accountability. With a charter bus, you'll keep them off the road and you'll always know where they are.
Is a charter bus a good choice for a large public gathering?
Certainly. With a charter bus, you won't have to park miles away and fight your way to the heart of the action. You'll also meet others on the bus with similar interests and may make some new friends.
Check Out the Great Neighborhoods in Phoenix on a Charter Bus
Turn off your GPS—let us take you to one of the many fascinating neighborhoods in Phoenix:
Arcadia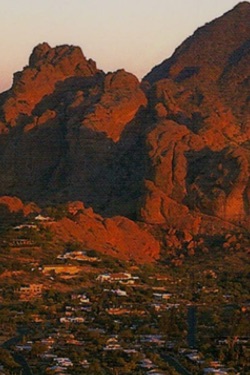 Indoors or outdoors, Arcadia is one of the coolest parts of Phoenix. It boasts some of the city's best and most accessible hiking trails, as well as some of the most stunning views of the mountains. It's also home to popular restaurants and shopping destinations.
Roosevelt Row
"RoRo," as it's called by the folks that live here, is one of the hippest hangouts in Phoenix. You'll find independent movie theaters, art galleries, cool boutiques, patio bars and sidewalk cafes. The Heard Museum is also here.
The Warehouse District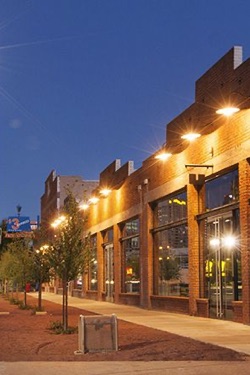 Many of the city's oldest warehouses have been converted once- into bars, restaurants, art galleries, music venues and one-of-a-kind workspaces. Check out the warehouse district when you come to a game--it's also close to the city's sports stadiums.
The Willo Historic District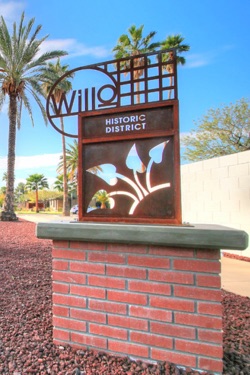 Some of the city's oldest and most beautiful homes have been lovingly maintained in this residential section just west of Central Avenue. Look for classic bungalows, Tudors, Spanish Colonial and ranch-style homes.
Come to Phoenix Anytime--There's Always Something Fun to Do
Book your trip around one of these great events:
The Arizona State Fair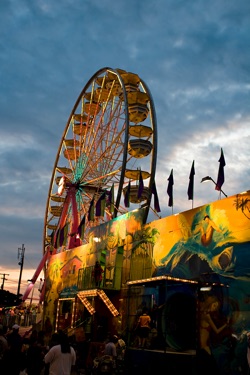 With more than 100 food booths, offering all kinds of fried fare you can imagine, this 3-week event in the fall is a gustatory extravaganza. There's also music and a midway, with one of the world's largest transportable Ferris wheels.
The Phoenix Open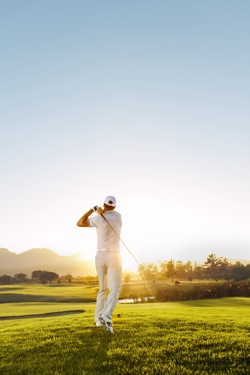 This PGA tour event has long been one of the city's most popular events. Be prepared—it's not just a tournament, it's a party. Come and let your hair down while you take in championship golf.
Cactus League baseball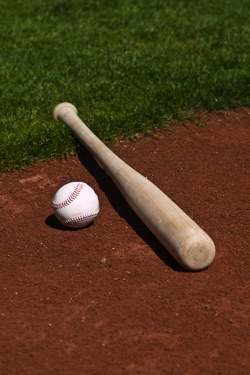 Spring training in Arizona starts in late January and runs until Opening Day. It's a laid-back experience, where you can watch the world's best baseball players in a lawn chair with a cold beer in your hand.
Phoenix Pride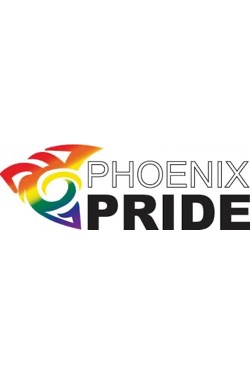 One of the nation's flagship Pride events, this annual celebration spans an entire weekend, with a parade, plenty of live music and dancing, amazing food booths, and lots of outstanding shopping venues.
Barrett-Jackson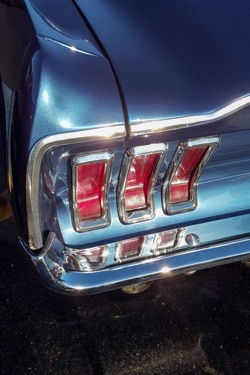 At this one-of-a-kind event, motor-heads collectively salivate over some of the world's coolest (and most expensive) cars. It's an auction, but you don't have to buy. You can just drool.
The McDowell Mountain Music Festival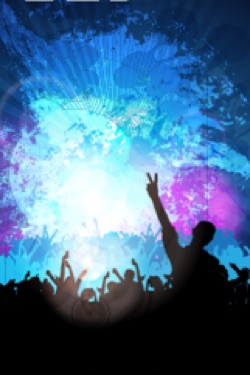 The Phoenix version of Coachella, this annual eclectic music festival, held in Margaret T. Hance Park, in downtown Phoenix, offers musical entertainment that spans genres, with all proceeds going to charity.
Art Detour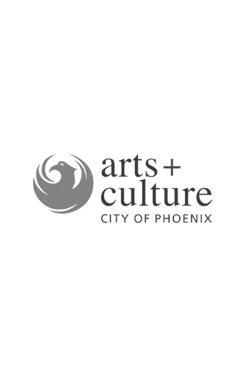 Patrons of the visual arts won't want to miss this event, one of the longest running happenings in Phoenix. More than a hundred galleries participate and pop-up exhibits can be found throughout the downtown area.
Tour de Fat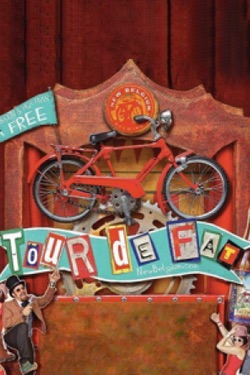 A brew-fest/bicycle ride combined with music, comedians, circus performers and more, this two-day event in October is one stop on a touring beer festival from New Belgium Brewing. Look for some really outlandish costumes from many of the participants.
Schedule Your Charter Bus Trip to Phoenix Today
Looking for a place that's always warm and where it rarely rains? Looking for amazing restaurants, outstanding craft beer, and unlimited shopping? Looking for fascinating museums, virtually unlimited concert options, arts and culture? Looking for some of the best golf courses in the country, open 365 days a year? Come to Phoenix. But don't bring a group on your own—rent a charter bus from US Coachways and let yourself be on vacation.
At US Coachways, we bring more than three decades of experience in the charter bus industry to businesses, business owners, groups and group leaders across the country. To get a free estimate on the cost of a charter bus trip to Phoenix, go to our easy-to-use Cost Calculator. We'll send you a quote in minutes. To learn more about the many different ways we can help you, or for answers to any questions about charter bus rentals, call 1-855-287-2427 and speak with one of our travel consultants.
We Book More than 20,000 Charter Bus Trips Every Year!