Come to "the Burgh" in the Comfort and Convenience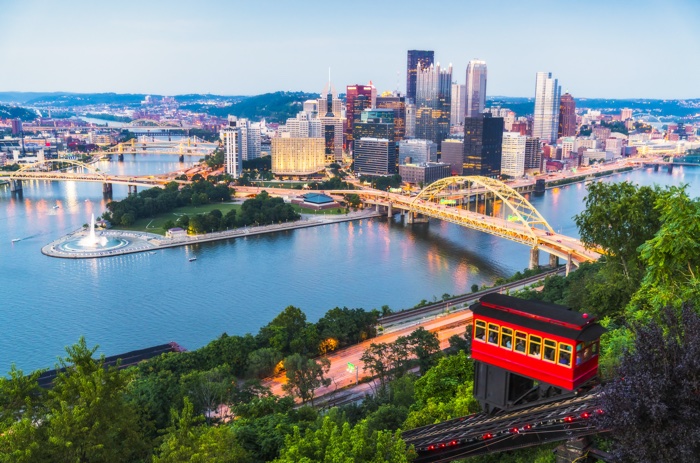 Pittsburgh, Pennsylvania
Looking for a warm and friendly city for a group trip, someplace where you can enjoy world-class museums, music, art and great food and beverages? Come to the confluence of the Allegheny, the Monongahela and the Ohio—Pittsburgh. It's an energetic and entertaining city, with championship sports teams, world-renowned cultural institutions, and truly iconic food and libations. Make your outing to Pittsburgh easy with a charter bus from US Coachways.
Choose US Coachways for Your Charter Bus Travel
At US Coachways, we've brought events and people together for nearly 40 years, with an emphasis on reliability and safety. The largest charter bus rental company in the nation, we book more than 25,000 trips every year, using our high-tech, fast connect online reservation system. Because we've built a nationwide network of hand-picked premium charter bus service providers, we are particularly skilled at handling short-notice bookings and charter bus trips involving complicated logistics. Our extensive pool of charter bus vendors in cities across the country ensures that you have on-demand access to affordable ground transportation solutions.
For a free estimate on the cost of a charter bus trip to Pittsburgh, use our online Cost Calculator. To learn more about the full range of our services or to ask any questions about charter bus rentals, live chat us or call 1-855-287-2427 to speak with an experienced luxury travel consultant.
You'll Love the Many Great Features of a Charter Bus
Setting up a group trip is a big responsibility. Booking a charter bus for your travel is a surefire way to make the process a little easier. With a charter bus rental from US Coachways, you'll have:
Reliability

— With most other forms of travel, delays and cancellations are just a part of doing business. Not with a charter bus! Your driver has the tools and resources to identify traffic problems in advance and find alternate routes to get you there on time. In addition, with our nationwide network of vendors, it's easier for us to find a replacement coach, if necessary.

Affordability

— On a charter bus, you'll share the costs of travel with other passengers. That makes charter bus rentals consistently one of the most cost-effective ways to travel.

Safety

— Your driver is a skilled and highly trained professional. In addition, you won't have to worry about uninvited guests on the bus—there's only one way on and off, and it's easy to monitor who comes and goes.

Convenience

— You won't have to jockey through traffic, look for a place to park, consult the GPS or worry about the time. Your driver will take care of all those details. There's no TSA security checkpoint, so you won't have to stand in line, remove your shoes or toss your toiletries. You'll be on the same bus throughout your trip and your bags will be with you—no missed connections or lost luggage. Your devices won't affect navigational systems, so you can stay online at all times.

Comfort

— The seats are huge, and there's more leg room than on any other mode of travel. You won't have to sit in a middle seat, either. The aisles are spacious, and you can walk about at your leisure.

Flexibility

— Every charter bus trip is unique! You decide when you want to leave and where you want us to pick you up. You tell us when you want to stop, how long you want to stay and when you want to return.

Less risk of getting stuck in traffic

— You'll be able to ride in the high occupancy vehicle (HOV) lanes

More than just a bus

— Use your coach for a group meeting or as a quiet refuge in the middle of a busy trip

A chance to help the planet

— When you share a ride on a charter bus, you can take as many as 20 private vehicles off the roads, dramatically reducing carbon emissions
You'll Love All the Things You Can See and Do in Pittsburgh!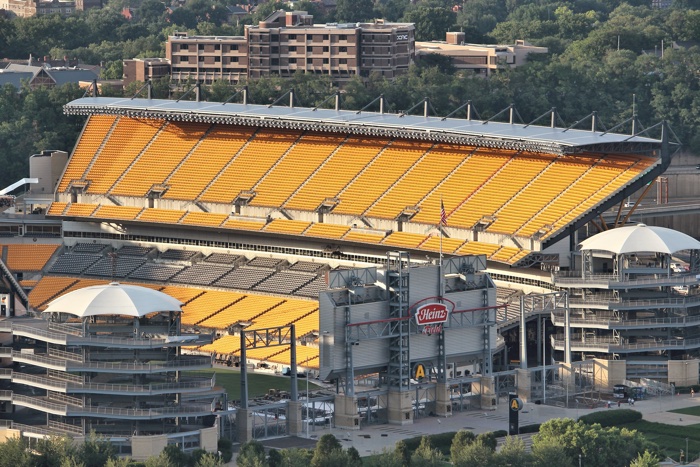 Heinz Field Pittsburgh, Pennsylvania
Though the city was built on the production of steel—the local access to coal and the proximity of the three rivers made it easy to get raw materials in and finished steel out—the city doesn't produce an ounce of steel anymore. With Carnegie-Mellon, Duquesne and Pittsburgh University all situated here, it's now an upscale city with a diverse economy, a vibrant arts and cultural community, and much to offer visitors:
The museums

— Andrew Carnegie made most of his money in Pittsburgh, and he used a lot of it to build a lasting legacy in Pittsburgh. The Carnegie Museum of Art, founded in 1895, has more than 35,000 works in its permanent collection, including bronze casts from Pompeii, plaster casts of works of ancient Greek, Roman and Egyptian sculpture, and nearly 140 full-sized casts of architectural masterpieces from around the world. The Carnegie Museum of Natural History has 20 galleries and houses the world's largest collection of dinosaurs from the Jurassic period, including the world's first Tyrannosaurus rex. The Carnegie Science Center, the city's most visited museum, includes the Buhl Planetarium, Roboworld (the world's largest permanent robotics exhibit) and the USS Requin, a decommissioned submarine from WWII.

Pittsburgh is also home to the Andy Warhol Museum (it's one of the Carnegie Museums), where you'll find more than 4,000 works by the pop art master, including videos, sculptures, prints, paintings and some of Warhol's famous time capsules. The Senator John Heinz History Center, an affiliate of the Smithsonian Institution, is housed in the century-old Chautauqua Lake Ice Company Building, and has permanent collections of Pittsburgh's history in the production of glass, as well as artifacts from Fred Rogers and Mister Rogers' Neighborhood and, of course, the H.J. Heinz Company.

The arts and culture

— In addition to the Carnegie and the Warhol, there's the Frick, as well as a number of private galleries. The Frick's permanent collection includes a number of late medieval and Renaissance paintings, bronzes from the Renaissance and Baroque periods, and an extensive assortment of classic automobiles, including an 1881 Brougham and a 1903 Baker Electric. Top private galleries include Wood Street (run by the Pittsburgh Cultural Trust), Gallerie Chiz, and the Society for Contemporary Craft (established in 1971).

For live theater fans, there's plenty of opportunity in the 'Burgh. You'll find touring Broadway shows at the Benedum, in the heart of downtown. Other theater companies with productions throughout the year include Pittsburgh Public Theater, Lookingglass Theatre and Byham Theater.

The Pittsburgh Symphony Orchestra plays at Heinz Hall and Pittsburgh Opera productions are at the Benedum. For popular music, check out the schedule at the bigger venues such as PPG Paints Arena, the Keybank Pavilion, or see who's coming to one of the great small venues, including Mr. Smalls or the Smiling Moose.

Great food and beverages

— Pittsburgh is renowned for its iconic foods—where else would they put the French fries right in the sandwich! They'll also do the same thing with a salad—order a steak salad here and you can expect to find a heap of fries in the salad! Other local culinary specialties include:

Chipped chopped ham

— It's really just very thinly sliced ham, but you can't just ask for a "ham sandwich"

Pizza rolls

(also called pepperoni rolls) — It's a little like a calzone, but without the pocket. Take a pizza crust, put all the toppings on it and roll it like a cigarette—then bake it until the crust is golden brown.
Pierogies—You'll find the best pierogies on the North American continent here, a testament to the city's strong Eastern European influence

Beer is also a huge part of the history and culture in Pittsburgh. In fact, the city is planning to open The Museum of Beer here in the near future. It's a craft beer lover's paradise, with more than 60 small batch brewers across the city.
Take the Time to Find the Right Bus
Your group will appreciate all the benefits of a charter bus, but you want to make certain you have the best bus for your group and your trip. At US Coachways, we'll work closely with you to learn the details of your event—how many attendees you expect, how long you'll be traveling, what you're bringing or planning to take home, and any other special needs of your participants. Then we'll go to our extensive pool of hand-selected charter bus vendors nationwide to find the coach that's ideal for you.
If you're going to Pittsburgh with a small-to-medium-sized group, you'll want a mini-bus. It comes in a number of sizes, seating anywhere from 24 to 35 passengers. If you're taking a larger group to the Burgh, book a full-sized charter bus. You'll have room for up to 57 passengers and a bathroom on the bus. Multiple bus rentals are usually an option and ADA-compliant coaches can be obtained.
You'll find high-back bucket seats, climate control, a great stereo system and plenty of storage space on all charter buses (other than some school buses). Other modern conveniences, such as Wifi, USB ports and electrical outlets, DVD players and monitors, public address systems, leather seats and hardwood floors, are also available for an extra charge. Check with your booking agent.
Our Commitment at US Coachways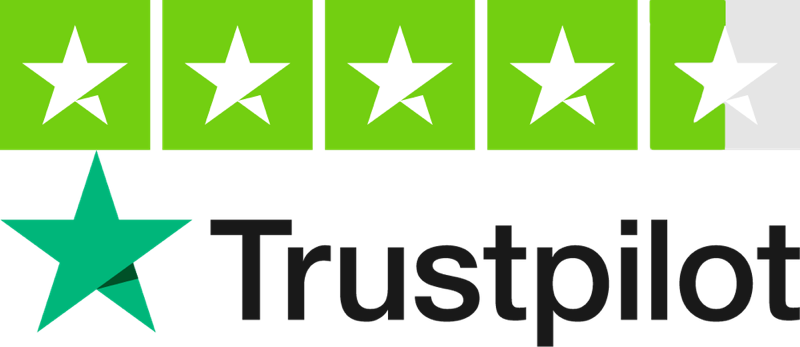 At US Coachways, we work hard to ensure that our service meets or exceeds your expectations.
We place a premium on your safety:

We require that all mechanics and automotive techs who work on your bus have earned the Blue Seal of Excellence from the National Institute for Automotive Safety
All buses we rent are given a comprehensive inspection, with a detailed set of checks and balances to ensure compliance with our standards and earn our Gold Seal of Approval
All our employees must stay current on Department of Transportation (DOT) rules and regulations governing safety, and must complete all DOT safety training
The coaches we provide are equipped with Carrier411, the ultimate carrier monitoring service, to maximize your safety

We provide you with options:

We have the largest pool of on-demand charter bus vehicles in the country, ensuring you virtually immediate access to a coach that meets your needs
Our extensive network of charter bus vendors ensures that our customers always receive highly competitive pricing
Because of our vast relationships with charter bus service providers nationwide, we can usually book an entire outing with relatively short notice

We give you the benefits of technology

Our cutting edge online Trip Management Portal lets you view invoices and itineraries from all your US Coachways bookings in the same place. You can also get a quote, make a reservation, request a change in your itinerary, make a payment or track a reservation.
We have access to Bus Route Analysis, which provides your driver with real-time access to information about delays, including accidents, roadblocks and construction, so that we can find alternate routes to your destination
We offer Wifi, SmartDrive technology, flat screen TVs, USB ports, sophisticated two-way radios, and on-board video monitoring to make your trip better
Take a Charter Bus for Any Occasion!
The many attractive features of a charter bus make it an ideal option for any excursion to Pittsburgh:
Family celebrations

— Reunions, graduations, birthday and anniversary parties, bar and bat mitzvahs, weddings, rehearsal dinners, engagement parties, retirement parties and even family vacations

School outings

— Fan and athlete travel, prom and graduation after-parties, band and orchestra festivals, club and class trips, cultural events, fraternity and sorority gatherings, student volunteer projects

Business and corporate events

— Conventions, conferences, sales meetings, seminars, workshops, annual meetings, team-building exercises, training sessions, employee volunteer work, golf tournaments, picnics and company parties

Senior citizen and retiree outings

— Casino trips, shopping excursions, art and cultural museums, fall color tours, historical attractions

Church outreach

— Mission trips, retreats, church camp sessions, praise meetings and gatherings, youth and adult fellowship, choir tours, local ministries, faith-based conventions and conferences

Once-in-a-lifetime events

— Bowl games and championships, professional and college sporting events, auto races, food and cultural festivals, touring theatrical productions, parades and marches, rallies, and stadium, arena or pavilion concerts
Book Your Charter Bus Outing to the City of Champions Today!
Make your trip to Pittsburgh easy on everyone, including yourself! With a charter bus rental from US Coachways, you'll be working with the industry leader for the last 35 years. We have the relationships, the knowledge and the experience to find effective ground transportation solutions for any trip to the Steel City. For a free estimate on the cost of a charter bus rental to Pittsburgh, use our convenient online Cost Calculator. To learn more about the full scope of our services, live chat us or call 1-855-287-2427 to speak with an experienced luxury travel consultant.