Experience the Diversity and Splendor of the Rose City on a Charter Bus!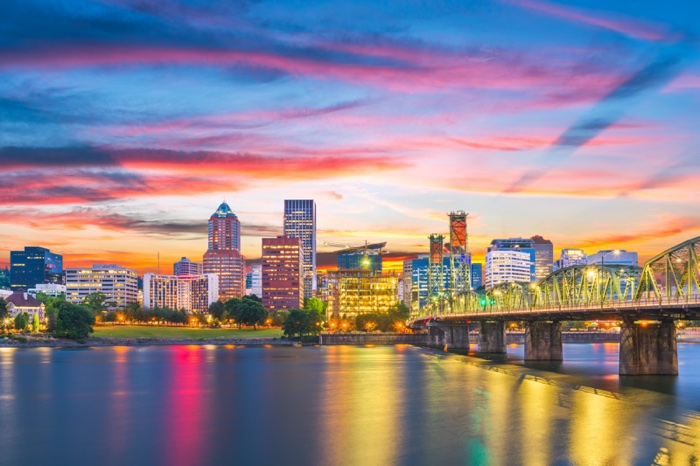 Portland, Oregon
Looking for a great city with a temperate climate, somewhere you can take a group any time of the year? How about Portland, Oregon! The marine west coast climate here, which keeps the summers dry and cool and the winters mild, has given the city its nickname—the Rose City—because it's ideal for growing the world's most beautiful flower. It also makes Portland the ideal destination for any group, any time of year.
But you don't want a trip to Portland to turn into a lot of work. With a charter bus from US Coachways, you can take it easy while we handle all the details.
The Experienced Professionals at US Coachways
At US Coachways, we book more charter bus rentals every year than any other company in the United States. We've brought people and events together for nearly four decades, earning high regard for our expertise with short-notice bookings and trips involving challenging logistics. We've built a vast national network of hand-picked charter bus vendors, giving our customers unparalleled on-demand access to service providers in hundreds of cities across the country. We emphasize safety and reliability, using our intuitive, fast-connect reservation system to set up more than 25,000 charter bus outings every year.
To get a free estimate on the cost of a charter bus rental to Portland, visit our convenient online Cost Calculator. To ask any questions about charter bus rentals, or to learn more about the ways we can help you with group travel, live chat us or call 1-855-287-2427 and ask for an experienced luxury travel consultant.
The US Coachways Difference
At US Coachways, we know that it's all about your customer experience. We are committed to constantly looking for new and better ways to serve you:
We make your safety our priority

We require that all US Coachways employees be current on Department of Transportation (DOT) rules and regulations governing safety, and promptly complete all DOT training
We ensure that every bus we charter undergoes an extensive inspection, with specific checks and balances to earn our Gold Seal of Approval
All mechanics and automotive techs who work on any buses we charter must have the Blue Seal of Excellence from the National Institute for Automobile Safety
All buses we book must be equipped with Carrier411, the premier carrier monitoring service, to ensure compliance with DOT safety requirements

We make certain you have options

We offer an unmatched national network of premier charter bus vendors, so that you have access to a vast on-demand fleet of vehicles
With access to more than 5,000 vehicles in over 100 hubs throughout the nation, we can usually handle short notice bookings

We use technology to improve your customer experience

The buses we charter have the Bus Route Analysis system, which gives your driver real-time access to information about road conditions, including accidents, construction and other roadblocks, so that we can be proactive about finding alternate routes, if necessary
Our high-speed online Trip Management Portal lets you get a quote, make a reservation, request a modification, pay for your trip or track a reservation. You can also look at invoices and itineraries from prior trips.
We offer Wifi, SmartDrive technology, two-way radios, USB ports, flat screen television and on-board video monitoring for your convenience
Feel the Vibe in Portland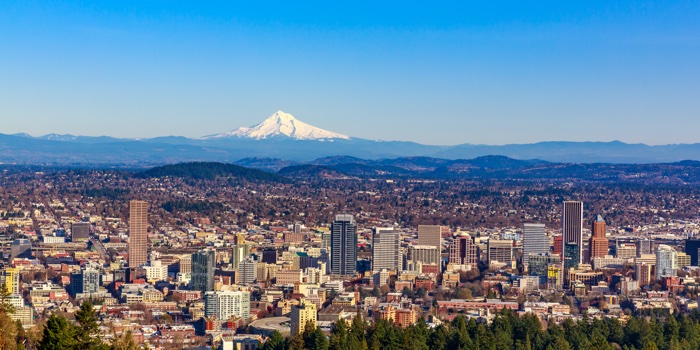 Portland Downtown Cityscape with Mt Hood
Though it's Oregon's largest city, there's a laid-back ambience in Portland that says, "relax and have a great time."
Take in a show

— Live music and theater abound everywhere in Portland. Not surprisingly, the music scene is as diverse as the city itself, with large doses of classical, jazz, indie rock, blues, folk and more. Because of the temperate weather, there are many music festivals throughout the year, from the Old-Time Music Gathering in January to a whole host of events in the summer, including the Waterfront Blues Festival, Central Park Jazz Fest, the Pickathon Music Festival (Indie), the Northwest String Summit (bluegrass) and something called "Harefest," where you can listen to many of the area's best tribute bands.

The Once Upon a Time Family Theatre puts on a different production the first Saturday of every month, presenting plays appropriate for all ages. Other professional companies include Portland Center Stage, the Miracle Theatre, Artists Repertory Theatre and the Tears of Joy Theatre.

Portland is also fairly unique for the many movie theaters that serve beer, typically showing second-run, classic or revival films.

Enjoy a cornucopia of culinary creations

— If you're the least bit adventurous when it comes to food, you'll love Portland. The food truck scene here is unlike anywhere else, with more than 500 different vendors cooking custom cuisine throughout the city. Whether it's mouth-watering burgers, gyros, Tex-Mex, Ethiopian, Polish, Indonesian or authentic barbeque, there's a truck somewhere to satisfy your craving. Must-try local specialties include the maple bacon bar at Voodoo Doughnuts, the bacon-wrapped date (known as the Toro Kiss) at Toro Bravo, and, if you're really daring, the "Herring under a Fur Coat" at Kachka, a Russian delicacy. For some unusual ice cream concoctions, try Salt and Straw, which offers flavors such as Goat Cheese with Marionberries and Habanero, and Bone Marrow and Smoked Cherries.

Quench your thirst

— The spirit of innovation in Portland also extends to craft beer. Portland boasts more than 50 craft breweries or brew pubs, many of which offer sample "flights," a serving of 4-5 small glasses of brews of your choice. Nearly 90% of all the hops grown in the United States come from within a few miles of Portland, so IPAs, pale ales and other hoppy beers are plentiful. You'll find beers with pineapple, bourbon, strawberry, coffee, orange peel and even peppercorns as ingredients.

Spend time in the great outdoors

— The weather here is temperate pretty much all year round—not too cold in the winter and not too hot in the summer, so it's a great place to get some fresh air. Forest Park, within the city limits, has more than 70 miles of trails spread over approximately 5,000 acres. The Willamette River, running through the heart of the city, is a haven for swimmers, kayakers, and other nature lovers. You'll also be amazed by the nearly 300 public parks and gardens, including the Lan Su Chinese Garden, the Crystal Springs Rhododendron Garden or Portland's International Rose Test Garden.

Something you can only do in Portland!

— Visit Powell's Books (also known as "Powell's City of Books"), the world's largest independent bookstore. The legendary original store at the edge of downtown occupies nearly two acres and offers readers a staggering 3,500+ sections. It's a great place to find a rare or out-of-print book, among the more than four million books on the shelves.
Your Rights as a US Coachways Customer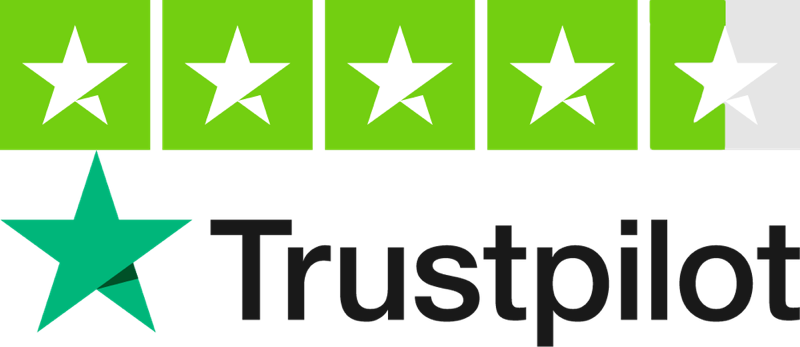 At US Coachways, our customer is always our top priority. When you book a trip with us, you have the right to:
Know what the charter bus rental will cost up front

— We will disclose all potential costs at the time of sale and will ensure that they are documented in writing in your contract. We know from experience, though, that prices may potentially change, based on a number of factors. If, for any reason other than changes you make to the trip, your price increases after you sign your contract, we will inform you immediately and give you the opportunity to cancel the trip without incurring a cancellation fee.

Minimize your costs in the event of a cancellation

— We will provide you with a copy of our cancellation policy before you enter into your charter bus rental agreement. We will also offer you the opportunity to purchase "charter cancellation protection" to reduce the potential costs of such an event.

A professional driver

— We require that all drivers used by our affiliate vendors comply with state and federal driving and safety rules and guidelines. Furthermore, we expect that your driver will have a thorough understanding of your itinerary, and will exercise professional courtesy in all situations and at all times. If your driver does not comply with all of these requirements, we ask that you notify us immediately, so that we can conduct a thorough investigation. If our investigation confirms your allegations, we will refund you 5% of the total cost of your charter, up to a maximum of $500.

Amenities that function properly

— If any standard feature or additional amenity does not work properly, we will either fix the problem or replace your coach, if possible. For any day that an amenity does not work, you will receive a refund of 5% of the total cost of your charter, up to a maximum of 20% of the total cost of your charter.

Protection from cancellations caused by "state of emergency" or weather-related condition

— If a venue or event on your itinerary is closed or cancelled because of a "state of emergency," any potential cancellation fee will be limited to $500, provided the situation was beyond your control. If you experience a weather-related cancellation, you will be able to use the cancellation fee as a discount on subsequent bookings with US Coachways.

Timely pickup at the beginning of your trip

— We allow a 30 minute grace period for your initial pickup. If we are more than 30 minutes late, we will refund 5% of the total cost of your charter. For each additional 30 minute period that we are late, you will receive an additional 5% of the total cost of the charter, up to a maximum of 20% of the total cost of the charter.
We'll Help You Find the Right Bus
You've decided to travel to Portland on a charter bus—that's a smart decision. But you want to take the time to make certain you have the best coach for your group and your trip.
At US Coachways, we'll ask the right questions—how many people will be joining you, how long you'll be on the road, what you'll want to bring or take home, and any special needs of your participants. Then we'll reach out to our extensive nationwide pool of top-tier charter bus service providers to find the coach that fits your needs.
For a trip to Portland with a small group, we recommend the mini-bus, with options seating anywhere from 24 to 35 comfortably. Larger groups will want a full-sized charter bus, with room for up to 57 passengers and an on-board restroom. You can usually rent multiple buses and ADA-compliant coaches are available.
High-back bucket seats, climate control, a great sound system and ample storage space are standard features on most charter buses (other than some school buses). Additional amenities, such as Wifi, electrical outlets and USB ports, public address systems, DVD players and monitors, hardwood floors and leather seats, may also be available for an extra charge. Check with your booking agent.
Enjoy a Charter Bus for Any Excursion to Portland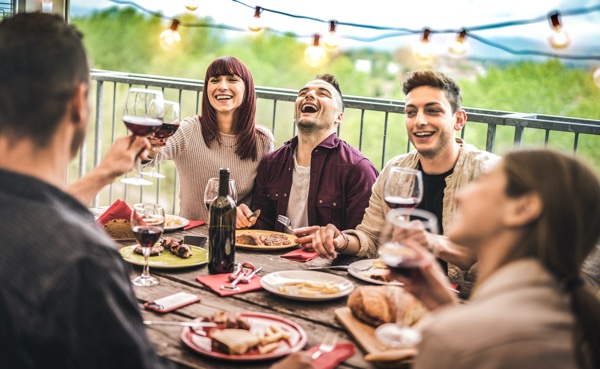 The many features of a charter bus—reliability, comfort, affordability, safety, flexibility and convenience—make it ideal for any group travel:
Make Your Charter Bus Reservations for Portland Today!
Take advantage of our three and a half decades as nationwide leaders in the charter bus rental industry. We have the experience, resources and network of charter bus vendors to help you find effective ground transportation solutions for any group outing. To get a free quote on the cost of a trip to Portland, go to our user-friendly online Cost Calculator. To learn more about the ways we can assist you, live chat us or call 1-855-287-2427 to speak with a luxury travel consultant.