Visit the Ocean State in the Comfort, Convenience and Safety of a Charter Bus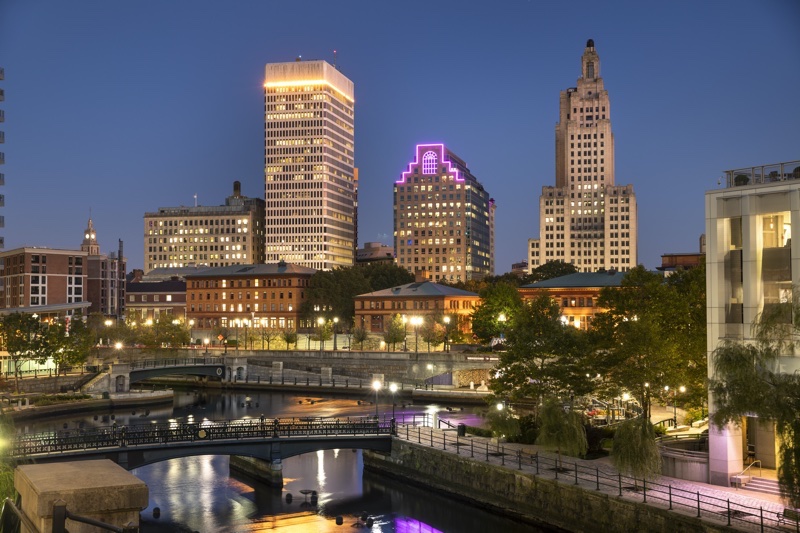 Providence, Rhode Island
There's a lot to do in Rhode Island—a rich four-century history, storied music and arts communities, amazing and unusual cuisine and unique shopping opportunities. It's easy to have a great time in "little Rhody," but you don't want to do all the driving. With a charter bus rental from US Coachways, you can join in the fun while someone else handles all the details.
Your US Coachways Bill of Rights
As a customer of US Coachways, you have the right to:
Our charter bus destinations in Rhode Island include:
Know all costs associated with your charter bus rental in advance

— We'll disclose all potential fees at the time of sale, and will include those costs in your contract. We know, from experience, though, that some of our costs may be subject to change. If we need to increase our cost to you after you've entered into a contract, we will notify you immediately and you'll have the right to cancel the contract without incurring a cancellation fee, provided the cost increases did not result from changes you made to the itinerary.

Have some protection in the event of cancellation

— We will make our cancellation policy available to you before you sign a contract. We will also offer you the opportunity to purchase charter cancellation protection, which can defray some of the costs of a cancelled trip.

Have a professional driver at all times

— All drivers on any US Coachways charter bus rental must comply with state and federal driving and safety guidelines. Furthermore, your driver must have a thorough knowledge of your itinerary, and must act in a professional manner at all times. If your driver fails to meet any of these standards, we ask that you notify us immediately. Once you have notified us, we will conduct a thorough investigation. If your allegations are confirmed, we will refund you 5% of the total cost of your charter, up to a limit of $500.

Have protection against "state of emergency" or weather

- related cancellations—If a venue on your travel schedule is closed due to a "state of emergency," we will cap all associated cancellation fees at $500, as long as the closure/cancellation is beyond your control. Any weather-related cancellation fees may be applied as a discount on subsequent charters with US Coachways.

Amenities that function properly

— If an amenity on your bus does not work, we will either repair/fix the problem or find you a new coach, if possible. We will also issue a refund of 5% of the total cost of the charter for every day the amenity malfunctions, up to a maximum of 20% of the total cost of the charter.

Be picked up on time

— We have a 30-minute grace period for your initial pickup. For any additional 30 minute delay in picking you up, we will refund 5% of the total cost of your charter, up to a maximum of 20% of the total cost of the charter.
Book with Confidence with US Coachways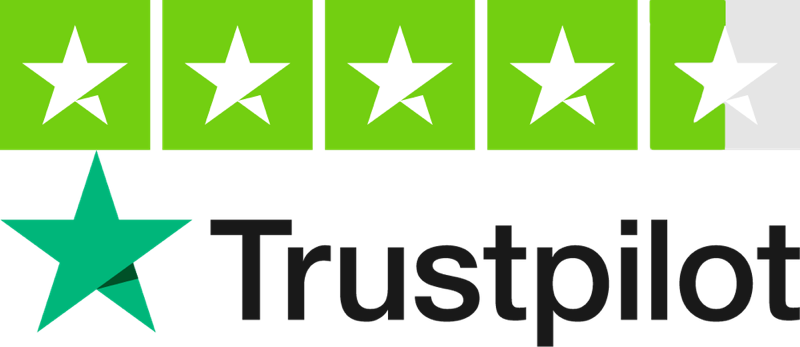 At US Coachways, we are the nation's leading provider of charter bus rentals, booking more than 25,000 outings every year. For more than 35 years, we helped match people, events and places, specializing in short-notice bookings and trips requiring complicated logistics. Over the past three and a half decades, we've built strong relationships with premier charter bus and mini-bus vendors across the country, so that our customers have a wide array of options in hundreds of cities. We place a premium on safety and dependability.
To book a trip through our fast-connect online reservation system, or to get a free quote on the cost of a trip to Rhode Island, go to our online Cost Calculator. You can also live chat us or call 1-855-287-2427 to speak with an experienced luxury travel consultant.
There's Big Fun in Rhode Island
It may be the smallest state in the nation, but Rhode Island more than makes up for it with its many great attractions:
Why You Want to Travel by Charter Bus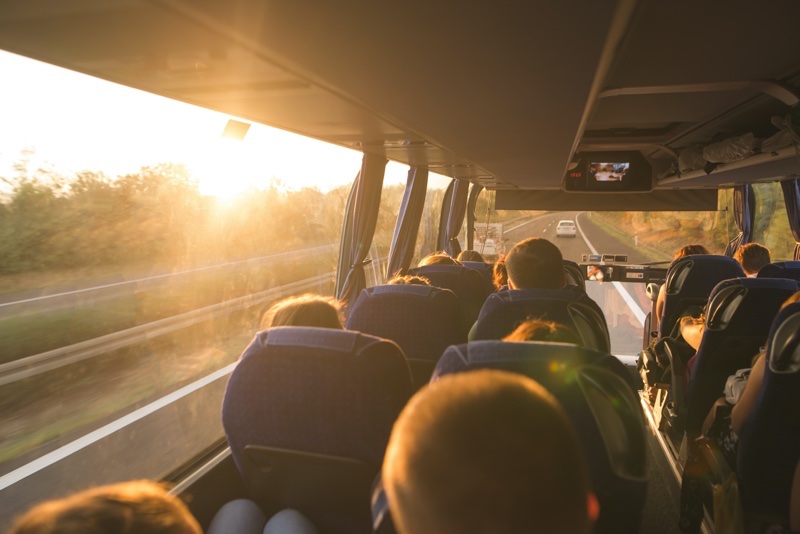 Consider the many benefits of traveling on a charter bus rental:
The Right Bus –A Promise from US Coachways
There are many inherent benefits to charter bus travel, but it's important to take the extra time to make certain you have the best coach for your group and your trip. When you book with US Coachways, we'll gather all the important information about your outing—how many will be attending, where you'll be coming from, what you'll need to bring or want to take home, and any other special needs of your group. Then we'll work closely with charter bus service providers nationwide to find the ideal coach for your trip.
If you're going to Rhode Island with a few close friends and family, we recommend the mini-bus, with accommodations for 24 to 35 people. For a larger group, you'll want a full-sized charter bus, with seating for up to 57 and an on-board bathroom. You can usually book multiple coaches and ADA-compliant buses are typically available.
Most charter buses (other than some school buses) have climate control, high-back bucket seats, a sound system and ample storage space as standard features. Other modern conveniences may also be available for an extra charge, including Wifi, public address systems, electrical outlets, hardwood floors, DVD players and monitors and leather seats. Ask your booking agent about your options.
Book a Charter Bus for Any Travel to Rhode Island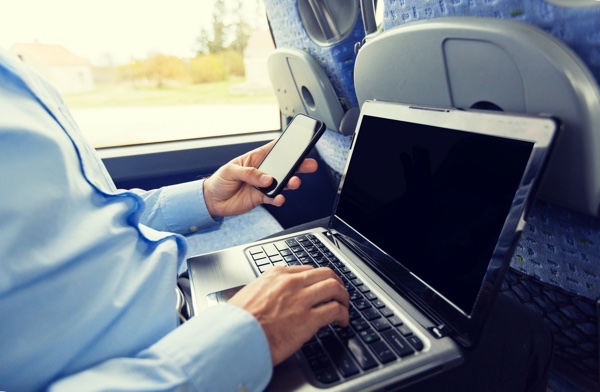 Dependability…comfort…affordability…safety…flexibility…convenience…that's what you're looking for any time you take a group somewhere. A charter bus is a great choice for:
Business events

— Annual meetings, conventions, conferences, training sessions, workshops, seminars, golf outings, sales and business meetings, employee volunteer efforts, picnics and company celebrations

School travel

— Fan and athlete transportation, club and class trips, cultural events, student volunteer projects, band and orchestra festivals, prom and graduation after-parties, sorority and fraternity outings

Family gatherings

— Reunions, weddings, birthdays, rehearsal dinners, graduations, engagement parties, anniversaries, bar and bat mitzvahs, retirement parties, and even family vacations

Church outreach

— Retreats, local ministries, mission trips, choir tours, adult and youth fellowship events, small group outings, church camp travel, faith-based conferences and conventions

Elder and senior citizen excursions

— Shopping trips, visits to museums and historical sites, concerts and plays, casino outings, fall color tours

Once-in-a-lifetime events

— Bowl games, championships, professional and amateur sports, motor car races, food and cultural festivals, stadium and arena concerts, touring Broadway shows, winery tours and public rallies
Book Your Charter Bus Excursion to Rhode Island Today!
At US Coachways, we have provided effective ground transportation solutions to individuals, businesses, groups and group leaders for nearly four decades. For a free estimate on the cost of a trip to Rhode Island, go to our convenient, fast-access online Cost Calculator. To learn more about the wide array of services we offer, or to ask any questions about charter bus rentals, call 1-855-287-2427 and ask to speak to one of our experienced luxury travel consultants.