Travel to the Flower City in Comfort, Convenience and Elegance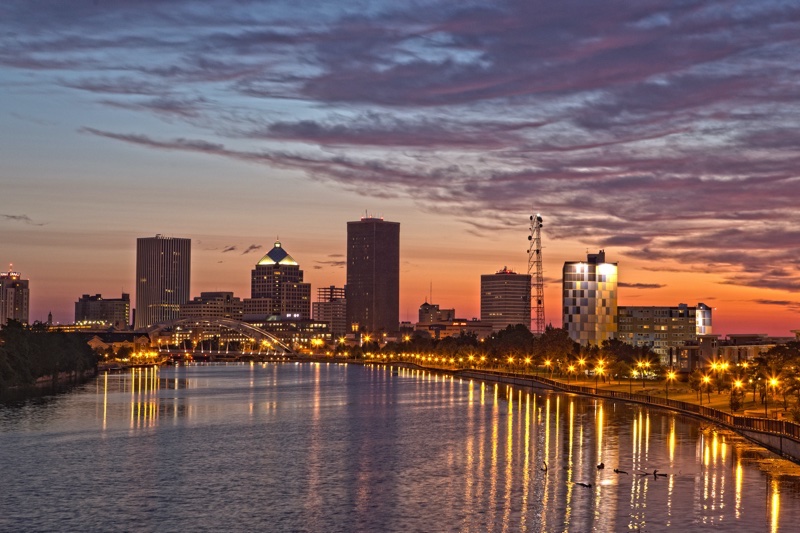 Rochester, New York
Named the "most livable" American city in the 25th edition of Places Rated Almanac, Rochester, New York is a cultural mecca midway between Buffalo and Syracuse. With the temperate climate along Lake Ontario, Rochester has long been home to nurseries and flower gardens, earning it the nickname "the Flower City." The third most populous city in the Empire State, Rochester offers world-class museums, art galleries, live theatre and dance, as well as a vibrant nightlife. There's also plenty here to pique the interests of history buffs, foodies and retail aficionados.
Don't turn a trip to Rochester into work, though. See Rochester the easy way—in the safety, luxury and dependability of a charter bus from US Coachways.
Make the Smart Choice—Take a Charter Bus to Rochester
With any group outing, there are countless details, but none that will have more of an impact on the satisfaction and well-being of your participants than your choice of ground transportation. If you have delays or other problems getting there and back, it can put a damper on the whole event. With a charter bus rental from US Coachways, you'll have:
Reliable transportation

— Did you know that, on average, more than 850,000 air travelers arrive late somewhere every day! That's not the case with a charter bus. Your driver has the resources to find alternate routes to get you there on time. In addition, our access to charter bus vendors nationwide means we can usually find a replacement bus with little difficulty.

Unmatched comfort

— The seats are big, with more leg room than any other mode of travel. Better yet, there's no middle seat! The aisles are wide, too, and you won't have to stay buckled in your seat.

Stress-free travel

— Your driver will handle all those little details that make driving such a hassle—battling traffic, checking the GPS, watching the clock and looking for a place to park. You'll be on the same bus at all times, and your bags will travel with you, so you won't have to sprint to make a connection or worry about lost luggage. There's no TSA security checkpoint, either, and your phone won't interfere with navigational systems. Stay wired throughout your trip.

Safety and security

— Charter buses have one of the lowest accident rates among any form of transportation. In addition, security is relatively easy because of the limited access to your bus.

Flexibility

— You won't be limited to a handful of prepackaged tours. You tell us when and where you want to depart, when you want to stop, how long you want to be there and when you want to return.

More travel for your money

— Because you share many of the costs of travel, charter buses are routinely more cost-effective than other modes of transportation.

Access to the HOV (high occupancy vehicle) lane

, so that you minimize the risk of getting caught in a traffic jam.

More than just a way to get there and back

— Use your charter bus for a team meeting, to discuss strategy before a game or to warm up the choir before a concert. It's also an ideal spot for a little quiet time.

A positive impact on the planet

— A charter bus helps you go green by removing a number of private vehicles from the roads, lowering emissions.
At US Coachways, we bring more than 30 years of experience in the charter bus rental business to customers nationwide. Go to our online Cost Calculator for a free estimate or to initiate the reservation process. Call us at 1-855-287-2427 to speak with an experienced travel consultant.
The Many Reasons to Come to Rochester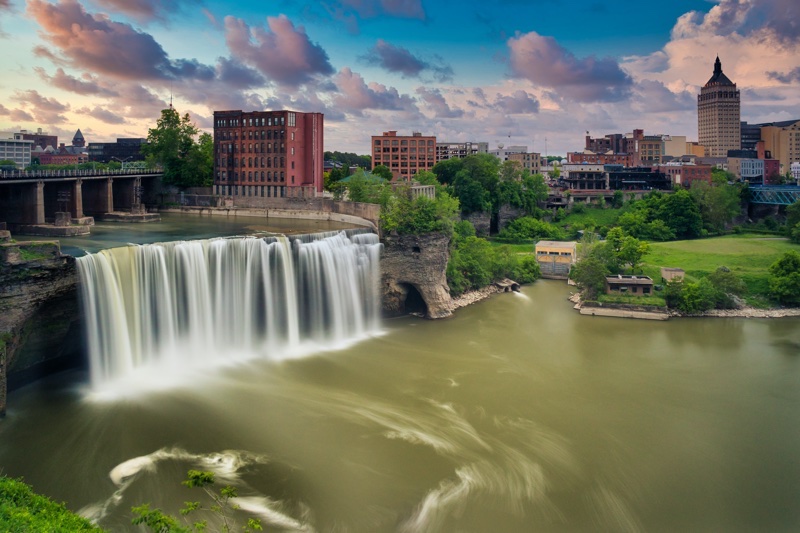 High Falls in Rochester, New York
You'll find plenty to appeal to a wide variety of tastes and interests in Rochester:
Visual and performing arts

— Patrons of visual media will enjoy the George Eastman International Museum of Photography and Film (the Kodak Company was founded here), the Memorial Art Gallery and the Rochester Contemporary Art Center. Rochester boasts a number of professional dance troupes, including Garth Fagan Dance, the Rochester City Ballet and the Hochstein School of Dance. The Rochester Philharmonic performs at the Eastman Theatre at the Eastman School of Music. Rochester's theater district, on East Main, has a number of venues, from the East End Theatre and the Rochester Broadway Theater League to Geva Theatre Center, the city's largest.

Museums and cultural offerings

— Rochester has long been committed to preserving its cultural legacy, with a number of outstanding museums. The Strong Museum of Play, the only museum in the world devoted entirely to preserving the history of play, offers exhibits for children and adults. The Rochester Museum and Science Center pays homage to many technological innovations developed in Rochester, and also houses the Strasenburgh Planetarium and the Cumming Nature Center. The George Eastman Museum contains more than 400,000 photographs, from the earliest tintypes to digital images, as well as thousands of other artifacts related to the history of photography. The Susan B. Anthony House documents the role that Rochester and western New York played in the Women's Rights and Suffragette movements.

An exciting nightlife

— You'll find a wide assortment of clubs, bars, lounges, coffee shops and great restaurants in the East End district, in the Rochester downtown area. The offerings are eclectic—the nightlife is heavily informed by the presence of more than 20 colleges and universities in the Rochester area. The smaller clubs, cafes and bistros that appeal to the younger crowd are along Park Avenue, University Avenue and Monroe Avenue.

Great food and libations

— Rochester's culinary scene reflects the diversity and originality you'd expect in a college town. The city's proximity to the fertile Genesee River Valley makes farm-to-table a popular offering. But you can find just about anything your palate craves, from Afghani or Irish cuisine to Bahamian, Israeli, Hawaiian, Puerto Rican, Turkish, Malaysian, Filipino and even good o ld Southern barbeque. You'll also find more than two dozen craft breweries in Monroe County, so it's not surprising that Vinepair.com named Rochester as one of the world's top 10 beer destinations in 2019.

Retail therapy

— Antique stores and malls dot the landscape in and around Rochester. For specialty shops and sidewalk cafes, visit Park Avenue in Rochester. You'll find upscale stores at the Eastview Mall in nearby Victor, at the Pittsford Plaza or at Greece Ridge. The city's Public Market has been in existence for more than a century, with vendors offering a wide array of food items and other wares every Tuesday, Thursday and Saturday year round.
Take a Charter for Any Excursion to Rochester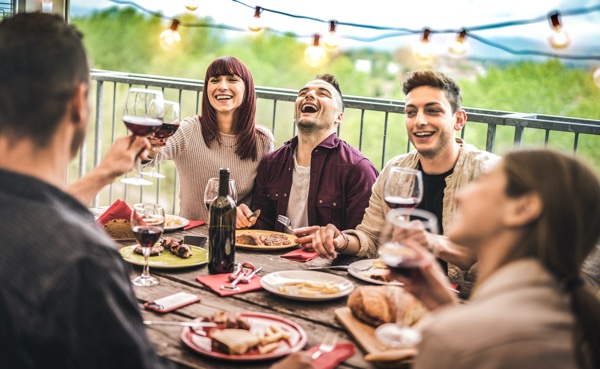 The many factors that set charter bus travel apart from other modes of transportation make it ideal for any trip to Rochester:
A family event

—Reunions, graduations, birthday and anniversary parties, weddings, rehearsal dinners, engagement parties, bar and bat mitzvahs, retirement celebrations and family vacations

Business and corporate travel needs

—Conventions, conferences, training, workshops, seminars, sales and business meetings, team-building exercises, employee volunteer projects, golf outings, company picnics and holiday parties

Church outreach

—Adult and youth fellowship opportunities, mission trips, retreats, church camp sessions, local volunteer work, choir tours, faith-based conferences and conventions

School outings

—Band and orchestra festivals and concerts, athlete and fan travel to sporting events, class and club trips, cultural offerings, fraternity and sorority excursions, graduation and prom after parties, and student volunteer efforts

Senior citizen and retiree travel

—Shopping sprees, concerts and plays, museums and historical attractions, casino trips and fall foliage tours

Special events

—Bowl games and championships, winery and brewery tours, food and cultural festivals, professional and college sports, motor car races, touring theatrical productions, public rallies, stadium and arena concerts
The Right Bus Makes a Big Difference
There's no other mode of travel that offers as many advantages as a charter bus. It's critical, though, that you take the time to get the right bus for your group and your trip.
At US Coachways, we'll ask all the right questions, so that we have a detailed understanding of your event—how many people will be going, what you'll need to bring or take home, how far you'll be traveling, and any other special needs of your participants. Then we'll turn to our vast network of charter bus service providers to find the coach that's just right for your group.
For a trip to Rochester with a small-to-medium-sized group, we recommend the mini-bus. It comes in a number of different sizes, seating anywhere from 24 to 35 comfortably. If you're traveling with a larger group, go with the full-sized bus, with accommodations for as many as 57 passengers, as well as an on-board restroom. Of course, multiple bus rentals are an option and ADA-accessible coaches can be booked.
With the exception of some school bus models, all charter buses come equipped with high-back bucket seats, climate control, a great stereo system and lots of storage capacity. For an additional charge, you may have access to other modern amenities, including Wifi, electrical outlets, DVD players and monitors, hardwood floors, a public address system and leather seats. Check with your booking agent.
We Work Hard to Earn Your Satisfaction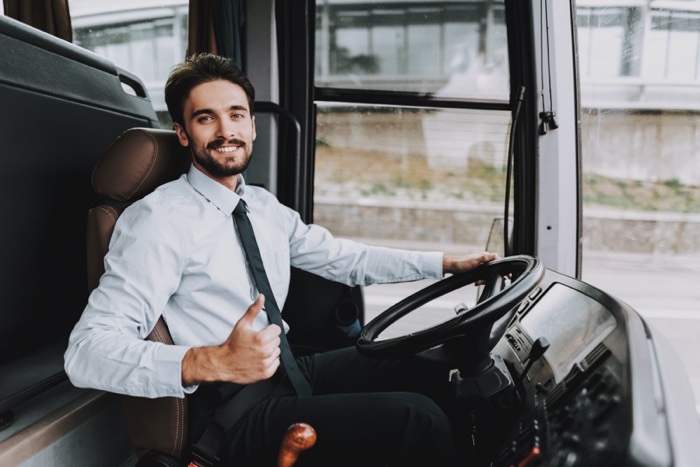 For more than 30 years, we've dedicated ourselves to providing the highest levels of customer service and satisfaction in the industry. When you book a charter bus trip with US Coachways, you'll get:
The best logistical support in the business, from the selection of the right bus for your group to the determination of optimal times and locations for pickup and drop-off. We'll also monitor your route to look for road construction and other contingencies that might interfere with your travel.
Comprehensive dispatch services 24 hours a day, seven days a week, with the capability to manage multiple sites simultaneously
The use of our online Trip Management Portal , where you can peruse itineraries, invoices and other data from all your US Coachways bookings in one convenient location
A dedicated project management team, with a single point of contact, ready and able to assist you at all times
Highly competitive pricing—Because we book more than $55 million in charter bus travel, on average, every year, we understand local markets and have the vendor loyalty to maximize your purchasing power
Flexibility—With an extensive network of charter bus service providers nationwide, we have the resources to make last-minute and real-time changes to your travel schedule, or even book an entire trip with short notice
We are also approved by the General Services Administration (GSA) to provide charter bus rental services to the federal government and its agencies, including the armed forces.
Book Your Charter Bus Trip to Rochester Today!
At US Coachways, we have been leaders in the charter bus rental business for more than three decades, providing effective ground transportation solutions to individuals, businesses, groups and group leaders. For a free estimate on the cost of an outing to Rochester, New York, or to start the reservation process, go to our user-friendly online Cost Calculator. To learn more about charter bus rentals, or the other ways we can assist you with group travel, call 1-855-287-2427 and speak with an experienced travel consultant.