Visit Utah's Largest City in the Comfort and Luxury of a Bus Rental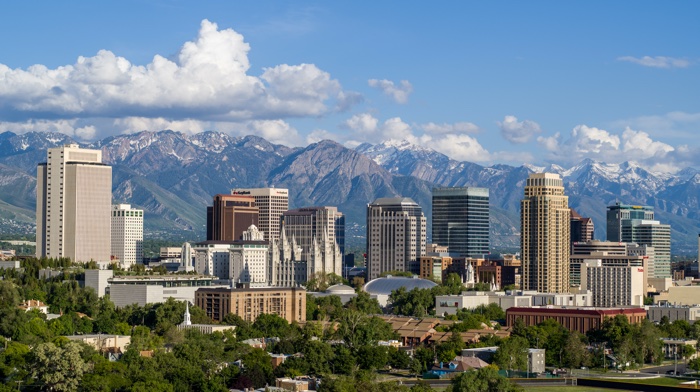 Salt Lake City, Utah
Natural beauty, a rich cultural legacy, unique shopping venues, great eateries—you'll find it all in Salt Lake City. Make your trip here easy. Book a charter bus from US Coachways and relax with friends and family while we handle all the details.
Book with Confidence with US Coachways
At US Coachways, we set up more charter bus trips every year than any company in the business. For more than 35 years, we've been industry leaders, bringing people and events together, focusing on safety and reliability. We are known throughout the business for our special expertise in short-notice bookings and trips involving complicated logistics. With our extensive national network of premium charter bus service providers, we are able to offer our customers a wide range of options in hundreds of cities across the nation. Our highly intuitive, high-speed reservation system allows us to handle more than 25,000 charter bus trips every year.
To find out the potential cost of a charter bus trip to Salt Lake City, go to our user-friendly online Cost Calculator. To get answers to any questions about charter bus rentals, or to learn more about the ways we can help you with group outings, call 1-855-287-2427 to speak with a luxury travel consultant or live chat with us.
What Makes Us Different
At US Coachways, we know you have choices. Here are some of the reasons why you'll appreciate our services:
We place a premium on your safety

All our employees are required to stay current with all Department of Transportation rules and regulations regarding safety, and to participate in all relevant training
Any automotive tech or mechanic who works on a bus that we book must have received the Blue Seal of Excellence from the National Institute for Automobile Safety
All buses provided by our affiliate vendors must routinely undergo an extensive inspection, with checks and balances to ensure compliance with the US Coachways Gold Seal of Approval
All the buses we use are equipped with Carrier411, the premier carrier monitoring service, so that we can ensure compliance with safety requirements

We are committed to providing you with options

We offer access to an unmatched nationwide on-demand fleet of luxury charter buses from vendors hand-picked for service and excellence
Our relationships with charter bus vendors nationwide ensure that you get highly competitive pricing
Our access to more than 5,000 vehicles in over 100 cities throughout the country makes it easier for us to successfully book an entire trip with little notice

We use technology to improve your experience

Your driver has access to the Bus Route Analysis system, which offers real-time data about roadway conditions, including construction, accidents and other slowdowns, so that we can preemptively identify problems and find alternate routes
Our Trip Management Portal lets you make a reservation, get a quote, change the details of a trip, make a payment or track a reservation
We offer SmartDrive technology, Wifi, USB ports, two-way radios, flat screen TVs and on-board video monitoring for your convenience
There's Plenty to See and Do in Salt Lake City

Wasatch Mountains, Utah
Known as the "Crossroads of the West," Salt Lake City has long been a popular destination for groups, offering:
Stunning vistas

— Salt Lake City sits in a valley between the Wasatch Mountains, to the east, and the Oquirrh Mountains, to the west. That gives you a breathtaking view in just about any direction. Check out the Bonneville Shoreline Trail, along the Great Salt Lake, or catch the city skyline from Ensign Peak. Take the nearly four mile hike to the top of Mount Olympus or go out to Antelope Island on the coastline of White Rock Bay.

A rich cultural experience

— Salt Lake City boasts a number of outstanding visual and performing arts venues. The Utah Museum of Contemporary Art and the Utah Museum of Fine Arts both have works by world masters, and the Chase Home Museum offers Native American art. Other museums include the Daughters of Utah Pioneers Memorial Museum, the Fort Douglass Military Museum and the Social Hall Heritage Museum. You can also learn about the role of the Mormon Church in Utah at the Church History Museum.

Salt Lake City offers theater patrons a wide array of productions, from touring Broadway shows to local works. There are a number of local professional acting companies, including the Off-Broadway Theatre, in the historic Cliff Building.

There's plenty for music fans of all genres, from the Mormon Tabernacle Choir (founded more than 170 years ago) and the Utah Symphony Orchestra to Utah Opera and the Salt Lake Children's Choir. Look for popular music offerings at venues large and small, from the Vivint Smart Home Arena and The Complex to the Metro Music Hall or the State Room.

Many fun festivals

— The city hosts a wide range of popular festivals every year. It's one of the locations for the Sundance Film Festival and Salt Lake City's annual Arts Festival draws more than 80,000 every year. There are many great food festivals—Greek, Italian, Brazilian, Peruvian and Japanese are just a few of the offerings. Check out Donut Fest or the Salt Lake Cheese Fest, too. There's both a Ganesh Festival and India Fest, celebrating the food, dance, art and culture of India. The Utah Highland Games and Scottish Festival is every June and there's a Jewish arts festival in November. Salt Lake Comic Con has been dubbed the "greatest comic con in the world" by no less an authority than Stan Lee.

Lots of opportunity for retail therapy

— The city has literally thousands of stores offering almost any type of merchandise you can imagine. Check out the restored historic Gardner Mill, where you'll find quaint shops in old homes, restored cabins and an old flour mill. There's also Trolley Square, where the shops are mostly in old, restored trolley barns. For your favorite national and international retailers, visit The Gateway, a mall that still has the feel of Main Street. For antiques, collectibles and vintage items, go to the East Broadway neighborhood. For hip haberdasheries, the shops at 9th and 9th fill the ticket. For larger retailers, head over to Foothills Village or the Fashion Place Mall.

A burgeoning foodie scene

— Salt Lake City has hundreds of restaurants, offering a wide range of culinary options, from Afghani to Tibetan, from Persian to Norwegian, Russian, Moroccan, Filipino and African. American cuisine is the city's trademark food, though, including steaks, barbeque and some of the best burger joints on the planet. A few of the iconic foods in Salt Lake City include funeral potatoes (hash browns, chicken soup, shredded cheddar and corn flakes), blue mint ice cream, green Jello, and fry sauce (a concoction that you put on French fries).
Take a Charter Bus on Any Group Outing to Salt Lake City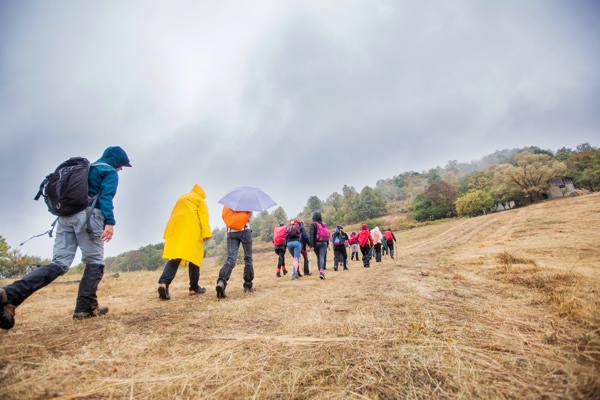 When you want the confidence that you'll get where you want to go when you need to be there…when you want the flexibility to tailor your trip to your needs…when you want to ride in comfort, luxury, safety, convenience and affordability…you want a charter bus from US Coachways. It's ideal for:
School travel

— Athletic competition, band and orchestra festivals and concerts, prom and graduation after-parties, club and class trips, sorority and fraternity events, cultural offerings, student volunteer projects

Business and corporate trips

— Conventions, conferences, seminars, workshops, annual meetings, training sessions, team-building exercises, employee volunteer days, sales and business meetings, golf outings, picnics and company celebrations

Family outings

— Weddings, engagement parties, rehearsal dinners, graduations, birthday parties, anniversaries, bar and bat mitzvahs, retirement celebrations and even family vacations

Church outreach

— Local ministries, mission trips, retreats, church camp sessions, youth and adult fellowship opportunities, choir tours, praise meetings and gatherings, faith-based conventions and conferences

Senior citizen and retiree events

— Shopping trips, casino nights, concerts and plays, museums, historical sites, and fall color tours

Special occasions

— Professional and college sports, bowl games and championships, motor car races, touring Broadway shows, food and cultural festivals, winery tours, public rallies, and stadium, arena or pavilion concerts
The US Coachways Commitment
At US Coachways, we are always working hard to improve your customer experience. When you book a charter bus with us, you'll have:
The best logistical support in the business

— We're known throughout the industry for our expertise with trips involving complex logistics. From the selection of your bus to the determination of ideal times and locations for pick-ups and drop-offs, we'll pay close attention to every detail. We also monitor roadway conditions, looking for accidents, construction or other factors that may affect your travel time.

Comprehensive dispatch services, 24 hours a day, seven days a week

, with the ability to manage multiple sites simultaneously

The use of our online Trip Management Portal

, where you can look at invoices, itineraries and other information from all your US Coachways bookings in one location. You can also get quotes, make reservations, request itinerary changes, make payments and track a reservation.

Your own, dedicated team

, with a single point of contact, ready and able to respond to your concerns at any time

The flexibility to make most last-minute or real-time changes

without much difficulty. In many instances, you can even book an entire trip with short notice.

The benefit of our purchasing power

— Because we book, on average, more than $55 million in charter bus trips every year, we have the vendor loyalty and local market knowledge to get consistently competitive pricing for our customers
We are approved by the General Services Administration (GSA) to provide charter bus rentals to the American government, including the armed forces.
The Right Bus Makes Your Trip Better
When you're traveling to Salt Lake City, there's no better way to get there and back than on a luxury charter coach from US Coachways. But you want to take the time to make certain you have the ideal bus for your group and your trip.
We'll listen carefully to learn the details of your excursion—how many potential participants you'll have, how much time you'll spend on the road, what you'll need to bring or hope to take home, and any other special needs of your group. Then we'll go to our vast network of charter bus vendors nationwide to find the coach that best fills your needs.
For small-to-medium-sized group going to Salt Lake City, the mini-bus is a great fit, with accommodations for 24 to 35 passengers. If you're traveling with a larger group, you'll want the full-sized charter bus, which seats up to 57 and has an on-board bathroom. You can usually rent multiple buses and ADA-compliant coaches are available.
You'll enjoy the standard features of a charter bus, such as climate control, high-backed bucket seats, a great sound system and plenty of storage space. Other modern amenities are usually available for an additional fee, including Wifi, DVD players and monitors, public address systems, USB ports and electrical outlets, leather seats and hardwood floors. Check with your booking agent.
Book Your Charter Bus Trip to Salt Lake City with US Coachways
Take advantage of our nearly four decades of experience in the charter bus industry. We provide effective ground transportation solutions to business, groups and group leaders throughout the United States. For a free estimate on the cost of a charter bus rental to Salt Lake City, go to our convenient online Cost Calculator. We'll get a quote to you within minutes. For more information about the services we provide, or to ask us any questions about charter bus rentals, call 1-855-287-2427 or live chat to speak to an experienced luxury travel consultant.