Let Your Participants Travel in Luxury, Comfort and Convenience
When you've put in all the time and effort to organize a big event, the last thing you want to worry about is ground transportation. You may need to bring participants to and from the airport, to various venues throughout the city, or out for a night on the town. There's simply no better way to ensure the safety, comfort and satisfaction of all your attendees than with a charter bus from US Coachways.
A Charter Bus—The Perfect Solution for Event Shuttle Services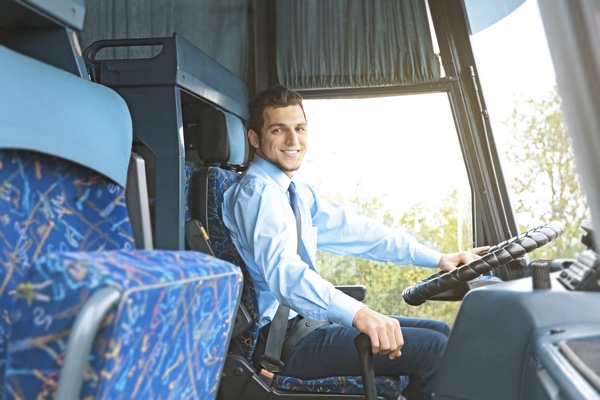 When you use charter buses to provide shuttle services, you'll relax, thanks to the many attractive features they offer: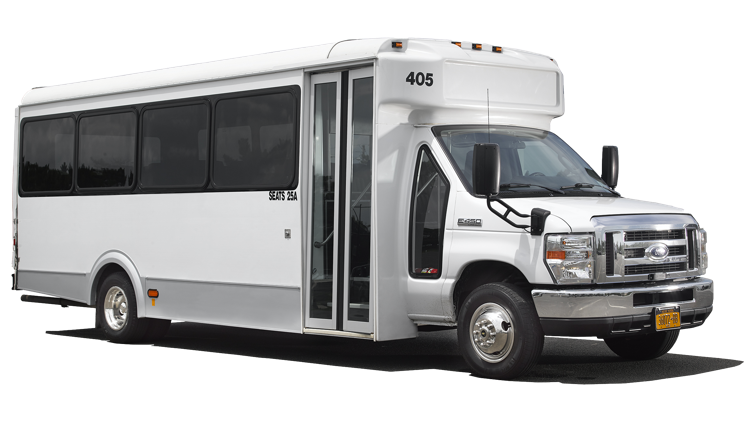 At US Coachways, we have been industry leaders in the charter bus rental business for over 30 years. For a free quote on the cost to use charter buses as shuttles for an event, go to our convenient online Cost Calculator. To learn more about the ways we can help you with ground transportation, call 1-855-287-2427 to speak with an experienced travel consultant.
Frequently Asked Questions about Shuttle Bus Services
How will I know what type of coach I need?

At US Coachways, we'll work closely with you to help you find the right bus(es) for your event. We'll consider the number of people you'll have attending, the distances that your attendees will need to travel, where they'll need to go, how many will need shuttle services at any given time, what they'll need to carry with them, and any special needs they have. Then we'll work with our nationwide network of vendors to find the vehicle(s) you need. If you need to transport small-to-medium-sized groups most of the time, the mini-bus is a good option, with seating for 24 to 35. If you're shuttling large groups of people, you'll probably want the full-sized bus, which holds up to 57 passengers.

How much will a shuttle service cost?

The pricing for charter bus shuttle services varies, based on a number of factors:

The size of the buses—As a general rule, larger buses are more expensive
When you'll need the bus—Charter buses typically cost more on Friday, Saturday and Sunday than on other days of the week. In addition, there's more demand for charter buses in the winter in Texas than in the summer, so the price is typically higher. The opposite holds true for locations in the North.
Where you'll want your charter bus shuttle services—Pricing can vary from city to city. In addition, it's typically more expensive to rent a bus in a metropolitan area than a suburban or rural location.
How long and how often you need the buses—If you're providing shuttle services for a one-day event, you may pay by the mile or you may pay by the hour. Expect a minimum charge, though. If your event lasts a number of days, you will customarily be charged by the day.
Any special amenities you'll need—Most charter buses have Wifi, stereos and PA systems, DVD players and charging stations as standard features. You may pay extra for such options as on-board bathroom facilities.

To obtain a free quote on the cost of a charter bus, visit our online Cost Calculator.

What is your alcohol policy?

US Coachways allows you to bring or consume alcohol on the bus, provided you have made a request to do so in advance. Your driver will always have the discretion to suspend or discontinue alcohol consumption. In addition, alcohol may only be consumed if all passengers on the bus are of legal drinking age.
Make Your Charter Bus Reservation with US Coachways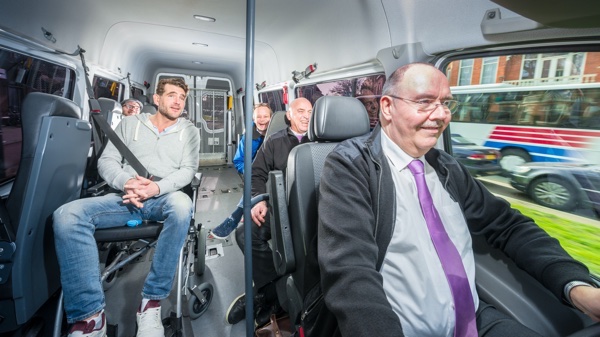 At US Coachways, we are committed to providing the highest level of service in the business. When you rent from us, you'll have:
Your own dedicated service team, so that you have a single point of contact at all times.
Full dispatch services 24 hours a day, 7 days a week.
The ability to choose from more than 2,000 charter buses nationwide—We will help you find the right coaches for your event.
The benefit of our decades of experience in the charter bus rental business—With more than 30 years behind us, we have an extensive network of vendors and can offer a high level of flexibility. Last-minute and real-time modifications are usually not a problem and entire events can often be booked with little notice.
Unmatched purchasing power—Because we handle more than $55 million in charter bus rentals every year, we have local market knowledge and vendor loyalty that help us get great pricing for our customers.
Access to the US Coachways Trip Management Portal—Keep track of all your charter bus rentals in one place with this user-friendly online tool. It's the perfect place to view prior invoices and other information.
A General Services Administration (GSA) approved company—We are certified to work with federal government agencies, from the armed forces to FEMA and the FBI.
Make Your Charter Bus Shuttle Reservation Today!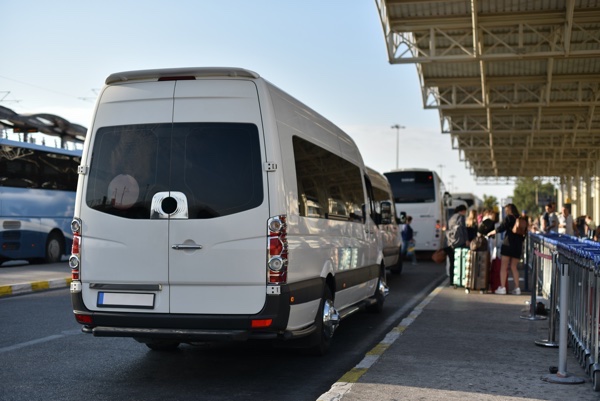 At US Coachways, we bring more than 30 years of experience in the charter bus rental business to meeting and event planners, groups and group leaders. To get a free estimate on the cost of charter buses for an event shuttle, go to our easy-to-use online Cost Calculator. To learn more about our services or to get answers to questions about charter bus rentals, call 1-855-287-2427 and speak to an experienced customer service representative.