Travel to the Palmetto State in Luxury, Comfort and Safety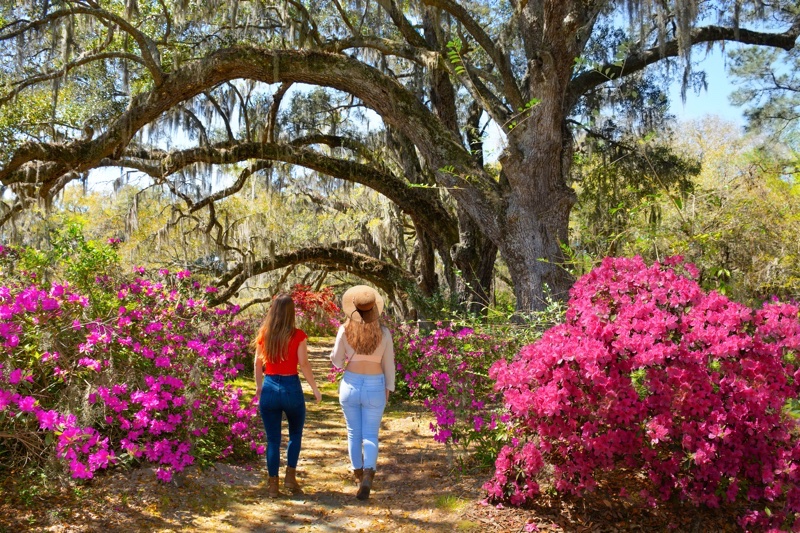 Charleston, South Carolina
Looking for a warm and welcoming place to take a group just about any time of year? Think South Carolina, where the winters are generally balmy, the summers breezy and the people gracious and friendly. There's much to see and do in South Carolina—make the trip easier for everyone with a charter bus rental from US Coachways.
The US Coachways Difference
At US Coachways, we work hard to keep ahead of the competition:
We always give top priority to your safety

All vehicles chartered by US Coachways must undergo a thorough inspection, with specific checks and balances to ensure compliance with our Gold Star of Approval
All automotive techs who work on any vehicles that we book must have received the Blue Seal of Excellence from the National Institute for Automobile Safety
All of our employees must be in compliance with all Department of Transportation (DOT) rules and regulations, and must have completed appropriate DOT training
All carriers that we book are monitored using Carrier411, the nation's leading carrier monitoring service, so that we ensure compliance with safety requirements

We provide you with options

We have a carefully cultivated, hand-selected network of approved charter bus vendors, offering you access to an unmatched fleet of vehicles on-demand
Our extensive connections with charter bus vendors nationwide ensures that you get highly competitive pricing
Our access to more than 5,000 vehicles in over 100 hub cities makes us the industry experts in short-notice bookings

We'll use technology to improve your customer experience

Our high-speed online Trip Management Portal lets you get quotes, make reservations, request itinerary changes, make payment and track bookings from a single location
We use Bus Route Analysis to get real-time data on traffic congestion, accidents and roadblocks, so that we can proactively make decisions to minimize or avoid delays
We offer SmartDrive, Wifi, USB charging stations, high-tech 2-way radios, flat screen TVs and on-board video monitoring to maximize your comfort and convenience
Choose US Coachways for Your Charter Bus Rental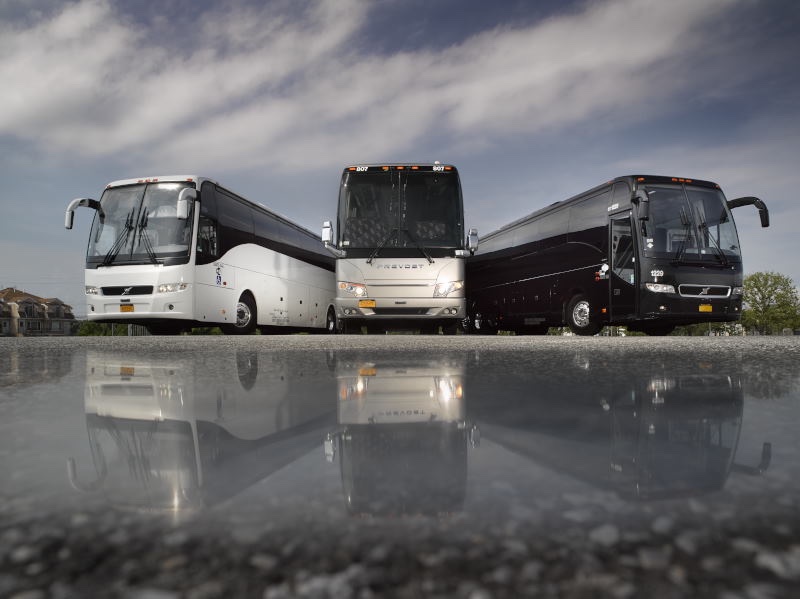 At US Coachways, we book more charter bus trips every year than any other charter bus company in the country. For nearly four decades, we've focused on bringing people and events together, always placing a premium on reliability and safety. We've built a nationwide network of hand-picked charter bus vendors, so that you have multiple options in hundreds of cities throughout America. With our fast-connect reservation system, we book more than 25,000 charter bus excursions every year, specializing in short-notice trips and outings involving complex logistics. To get a free quote on the cost of a charter bus trip to South Carolina, visit our user-friendly online Cost Calculator. To ask any questions about charter bus rentals or to learn more about the full range of our services, live chat us or call 1-855-287-2427 for an experienced luxury travel consultant.
Why Wouldn't You Go to South Carolina?
If you're looking for the quintessential experience of southern hospitality, come to South Carolina. You simply won't find another place in the country with the charm, grace and warmth of the Palmetto State. And you'll find it everywhere you go:
We'll Help You Book the Best Bus for Your Trip

The right bus can go a long way toward ensuring a successful event. When you arrange a charter bus trip through US Coachways, we'll take the time to learn the details of your trip—the anticipated size of your group, how long you expect to be on the road, any special items you'll need to bring or want to take home, and any other unique needs of your participants. We'll reach to our extensive network of charter bus service providers to locate and book the coach that best meets your needs.
If you're taking a small-to-medium-sized group to South Carolina, you'll appreciate the mini-bus. It comes in a number of models, seating anywhere from 24 to 35 comfortably. For a larger entourage, you'll want the full-sized charter bus, with room for up to 57 and an on-board restroom. You can bring as many people as you want—multiple bus rentals are almost always an option. We can also find an ADA-compliant coach if necessary.
With the exception of a few school buses, all charter buses come with climate control, high-back bucket seats, a great sound system and ample space for storing personal items. A number of modern conveniences may also be available for an extra charge, including Wifi, DVD players and monitors, hardwood floors, electrical outlets and charging stations, public address systems and leather seats. Ask your booking agent about your options.
The US Coachways Commitment
We built our reputation and our business by focusing on the needs of our customers. We are always striving to find new ways to improve your charter bus rental experience. When you book with US Coachways, you'll get:
The best logistical support in the industry

— We are known throughout the charter bus business for our special expertise with bookings requiring complex logistics. From the selection of the optimal bus for your group to the determination of pick-up and drop-off times and locations, we'll pay close attention to detail. We also monitor traffic patterns, looking for roadblocks, accidents, construction and other factors that may interfere with your schedule.

Comprehensive dispatch services at all times

, with the ability to manage multiple sites simultaneously

Your own dedicated project management team

, with a single contact person, ready and willing to help you throughout your trip

Access to our online Trip Management Portal

, where you can review invoices, itineraries and other information about all your US Coachways bookings in one place, and can make payments, request itinerary changes and track bookings

Unmatched flexibility

— With US Coachways, last-minute and real-time modifications to your travel schedule are usually not a problem. In most instances, we can even book an entire trip with little prior notice.

Highly competitive pricing

— We book, on average, more than $55 million in charter bus trips every year. The vendor loyalty and local market knowledge that brings gives us significant purchasing power.
US Coachways is also GSA (General Services Administration) approved to provide charter bus rentals to the United States government and its agencies, including the armed forces.
A Charter Bus—Great for Any Group Travel to South Carolina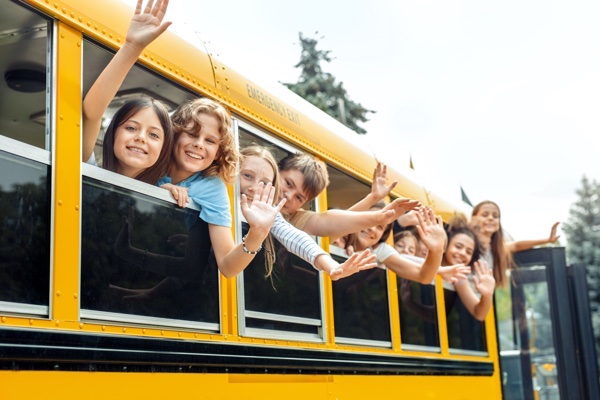 The many benefits of a charter bus make it suitable for any excursion to the Palmetto State:
Family events

— Weddings, rehearsal dinners, engagement parties, anniversaries, birthday celebrations, graduations, reunions, retirement parties, bar and bat mitzvahs, and even family vacations

School trips

— Band and orchestra festivals and concerts, club and class outings, cultural events, athletic team travel, graduation and prom after-parties, student volunteer work, sorority and fraternity trips

Corporate and business outings

— Conventions, conferences, annual meetings, seminars, workshops, team-building exercises, training sessions, sales and business meetings, employee volunteer projects, golf outings, picnics and company celebrations

Senior citizen and elder travel

— Museums and historical attractions, plays and concerts, shopping excursions, casino trips, and fall foliage tours

Once-in-a-lifetime happenings

— Stadium or pavilion concerts, touring theatrical productions, bowl games, championships, college and professional athletic competition, auto races, food and cultural festivals, public rallies
Book Your Charter Bus Trip to South Carolina Now!
When you set up a charter bus rental with US Coachways, you'll have the benefit of our 35+ years as leaders in the industry, helping groups, group leaders and businesses find affordable ground transportation solutions. Go to our user-friendly online Cost Calculator to get a free estimate on the cost of an outing to South Carolina. For more information about the full range of services we offer, or to get answers to your questions about charter bus travel, live chat us or call us at 1-855-287-2427 and speak with an experienced luxury travel consultant.