Visit the Volunteer State in Luxury, Safety and Convenience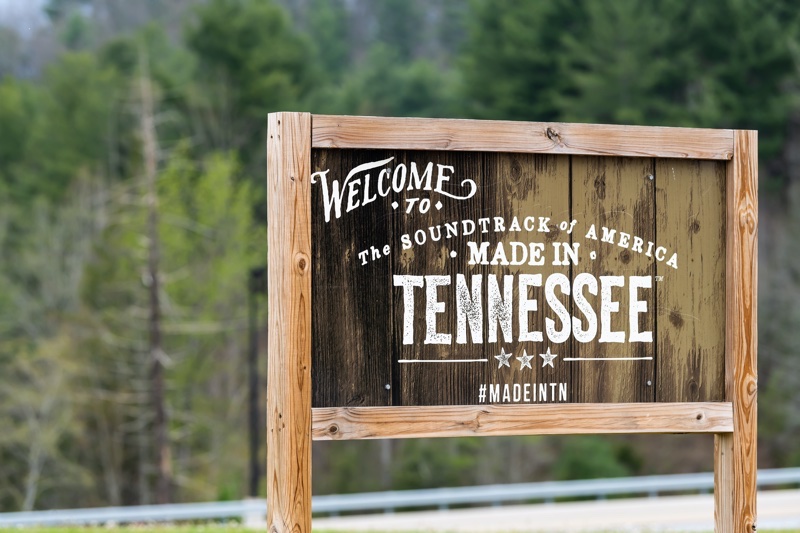 There are few states in the nation that have as much to offer as Tennessee. From Memphis to Chattanooga, from Nashville to Knoxville, you'll find unmatched musical offerings, stunning natural beauty, great food and more than 120 Civil War monuments. The people are friendly, the prices are pretty reasonable anywhere you go and you can have a great time outside nearly year round. Don't turn a trip to Tennessee into a lot of work. With a charter bus rental from US Coachways, you can join the fun while someone else handles all the details.
The US Coachways Customer Bill of Rights
When you ride with US Coachways, your needs and concerns will always be our priority. On any trip with us, you'll have the right to:
Know all anticipated costs up front

— We will fully disclose all potential costs at the point of sale, and will make certain the correct costs are carefully documented in your written agreement. We recognize, however, that our prices may change due to availability of coaches. If your projected costs increase after you've entered into your contract, we will notify you immediately and give you the opportunity to cancel your trip without a cancellation fee (provided the fee increase was not caused by changes you made to the itinerary).

Cost protection in the event of cancellation of your trip

— We will explain our cancellation policy to you before you enter into your agreement. We will also offer you the opportunity to secure "charter cancellation protection" to minimize the potential costs of a cancellation.

A professional driver at all times

— US Coachways requires that all affiliate charter bus companies comply with state and federal guidelines for safety and driving skills. We also require that your driver have a thorough understanding of your itinerary and use professional courtesy in all matters throughout your trip. If your driver does not meet any of these standards, we ask that you notify us immediately, so that we can conduct a thorough investigation. If our investigation corroborates your allegations, we will refund 5% of the total cost of your charter, up to a maximum of $500.

Protection in the event of "state of emergency" or weather

- related closures or cancellations—If a venue on your trip is not open because of a declared "state of emergency," we will limit any cancellation fee to $500, provided the cancellation was beyond your control. For weather-related cancellations, you can use the cancellation fee as a discount on future bookings with US Coachways.

Amenities that work properly

— If any amenity fails to function properly, provided that it's either standard or paid for as part of your booking, US Coachways will either fix the problem or find a replacement bus, if possible. Furthermore, you'll be entitled to a refund of up to 5% of the total cost of the charter for each day the amenity did not work, up to a maximum of 20% of the total cost of the charter.

To be picked up on time

— We allow a 30 minute grace period for your initial pickup. If we are more than 30 minutes late, we'll refund you 5% of the total cost of your charter. For every additional 30 minute delay in picking you up, we'll refund an additional 5%, up to a maximum of 20% of the total cost of your charter.
About US Coachways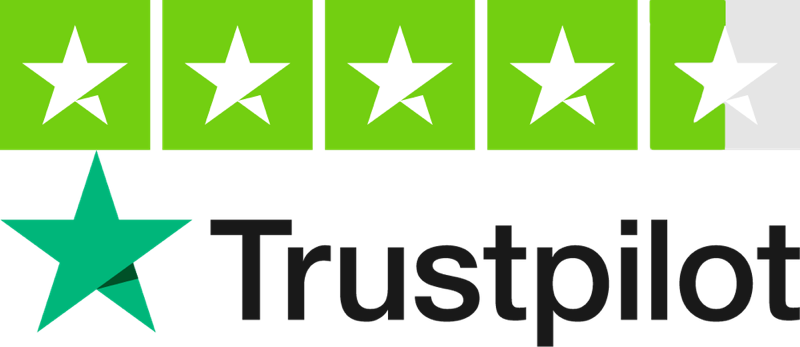 US Coachways is the largest provider of charter bus rentals in the United States, booking more than 25,000 trips every year. For more than 35 years, we've brought people to events nationwide, always placing a priority on reliability and safety. Over the last four decades, we've established a national network of hand-picked charter bus service providers, developing an industry-wide reputation for our particular expertise with complex logistics and short-notice bookings. To get a free quote on the cost of a charter bus event in Tennessee, use our convenient online Cost Calculator. To book a trip or to learn more about charter bus travel or the ways we can assist you, call 1-855-287-2427 for an experienced luxury travel consultant.
Come to Tennessee for the Time of Your Life
Few states have as many diverse and vibrant cities as Tennessee, and no other state has two major metropolitan areas that both claim the title as "Music City":
Nashville

— From Music Row to the Ryman, from Ernest Tubb's Record Shop to the Bluebird Lounge, Opryland and the Country Music Hall of Fame, Nashville has a legitimate claim to the title of Music City U.S.A. There's always live music here and because of the laid-back vibe in Nashville, it's not uncommon to see famous musicians at the local restaurant or watering hole. Enjoy some Nashville-style hot chicken and wash it down with a cold brew from one of the city's nearly 20 craft breweries.

Memphis

— The home of the blues, Beale Street, Sun Records, Stax, Graceland and innumerable musical landmarks, Memphis has equal claim as America's "Music City." Visit the Memphis Rock n' Soul Museum, with memorabilia from the city's heyday as the soul, R n' B and blues capital of the world. Visit the National Civil Rights Museum at the Lorraine Motel, where Dr. Martin Luther King, Jr. was assassinated. Many proclaim Memphis to have the best ribs on the planet, but there's also great brisket, pulled pork and barbeque chicken throughout the city. Another local creation is chicken and waffles—most locals consider Gus's World Famous Chicken to the have the best.

Knoxville

— On the east side of the state, home to the University of Tennessee and the storied Oak Ridge National Laboratory, Knoxville has a college-town vibe—lots of great, small live music venues, plenty of live theatre, plenty of craft beer joints, and mom and pop restaurants serving everything from buttermilk pie to barbeque (closer to Carolina style than Memphis), grits and other Southern standards. There's a burgeoning arts scene here, with lots of funky galleries. Knoxville is also a popular destination for antique hounds and vintage/thrift shoppers.

Chattanooga

— Just a little over an hour south of Knoxville, but seemingly in a different world, Chattanooga is just plain fun. Visit Ruby Falls, the country's deepest commercial cave and underground waterfall (1,120 feet below ground!) or go to Rock City, where you can get a view of seven different states from Lookout Mountain. For great indoor fun, there's the Tennessee Aquarium, one of the nation's best. The Chattanooga Zoo is also among the best in the American Southeast. Go to the Tennessee Valley Railroad Museum and take a one hour ride back in time from Grand Junction Station through the Missionary Ridge Tunnel, completed in 1858.
Of course, many of the most storied battles of the American Civil War were fought in the Volunteer State. Visit the Shiloh National Military Park, Chickamauga, the Carnton Plantation, Fort Donelson and the Maplewood Confederate Cemetery, among more than 120 Civil War sites and monuments in Tennessee.
Take a Charter Bus for Any Trip to Tennessee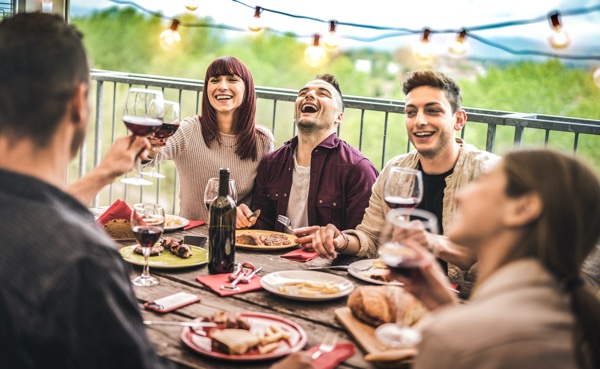 The dependability, safety, flexibility, comfort, affordability and convenience that make charter bus travel the preferred method for group travel apply for any type of trip:
Corporate and business events

— Conventions, annual meetings, conferences, workshops, seminars, business and sales meetings, training sessions, team-building exercises, employee volunteer projects, golf outings, picnics and company celebrations

Family affairs

— Reunions, bar and bat mitzvahs, graduations, weddings, rehearsal dinners, engagement parties, birthday celebrations, anniversary and retirement parties, and even family vacations

School travel

— Club and class trips, athlete and fan transportation, band and orchestra festivals, student volunteer work, prom and graduation after-parties, cultural events, sorority and fraternity gatherings

Senior citizen and retiree trips

— Shopping excursions, plays and concerts, historical attractions, museums, casino visits and fall color tours

Church outreach

— Mission trips, choir tours, retreats, church camp sessions, praise meetings, faith-based conferences and conventions, local ministries, adult and youth fellowship opportunities

Special events

— Stadium and arena concerts, touring Broadway shows, food and cultural festivals, bowl games and championships, professional and college sports, motor car races, public rallies
We'll Find the Right Bus for You

Choosing charter is just the first step toward a successful group outing. It's just as important to take the time to get the right coach for your group and your trip.
At US Coachways, we'll ask all the right questions to learn the important details of your outing—how many attendees you'll have, how long you'll be on the road, what you're planning to bring or take home, and any other special needs of your group. Then we'll work with our vast network of charter bus vendors to find your ideal bus.
Headed to Tennessee with a smaller group? Consider the mini-bus, with a number of models that seat anywhere from 24 to 35 comfortably. For a larger entourage, you'll want the full-sized charter bus, with accommodations for as many as 57 and a bathroom on-board. Multiple bus rentals are typically an option and ADA-compliant coaches are usually available.
Enjoy certain basis amenities—high-back bucket seats, climate control, a top-notch sound system and lots of space for personal items—as standard items on any charter bus (except for some school buses). Other modern conveniences may also be available for an extra charge, such as Wifi, public address systems, DVD players and monitors, electrical outlets and charging ports, leather seats and hardwood floors. Check with your booking agent.
The US Coachways Pledge
At US Coachways, we've stayed at the forefront of the charter bus industry for more than 35 years, constantly striving to find new and better ways to serve our customers. When you book a charter bus outing with us, you'll appreciate:
Our world-class logistical support

— We are known respected by customers and competitors for our expertise in handling trips involving complex logistics. From the selection of the ideal bus to the determination of optimal locations and times for pick-ups and drop-offs, we'll pay close attention to every detail. We also monitor road conditions with the Bus Route Analysis system, so that we can anticipate and avoid roadblocks, construction, accidents and other slowdowns.

The use of our online Trip Management Portal

, where you can peruse invoices, itineraries and other information from all your trips in a single location. Use the fast-connect portal to book a trip, make a schedule change, pay for your trip or track a reservation.

Comprehensive dispatch services, 24 hours a day, seven days a week

, with the tools and resources to monitor and manage multiple sites simultaneously.

A dedicated project management team

, available throughout your trip, with a single point of contact at all times.

Our purchasing power

— We handle, on average, more than $55 million in charter bus bookings every year. That ensures a level of vendor loyalty and local market knowledge that allows us to get consistently competitive pricing.

The flexibility you'll have

— Because of our relationships with vendors nationwide, it's usually not a problem to make a last-minute or real-time change to your itinerary, or even book an entire trip with short notice.
US Coachways is certified by the General Services Administration (GSA) to provide charter bus services to the United States government and its agencies, including the armed forces.
Make Your Charter Bus Reservations for Tennessee Today!
There's a lot of fun waiting for you in Tennessee. With a charter bus rental from US Coachways, you'll have the benefit of nearly four decades in the charter bus industry. To get a free estimate on the cost of an excursion to the Volunteer State, go to our easy-to-use online Cost Calculator. We'll send a quote within minutes. To ask any questions about charter bus travel, or to learn about the many ways we can assist you with group transportation, call 1-855-287-2427 and speak with an experienced luxury travel consultant.