Your Guide to Sunny Southern California on a Charter Bus
It may be most famous as the home of Disneyland and the Crystal Cathedral, but Anaheim offers much, much more. The beaches, arts festivals, vintage shopping, and great local restaurants are just a few of the attractions that bring visitors here year-round, where the average temperature hovers around 70 degrees.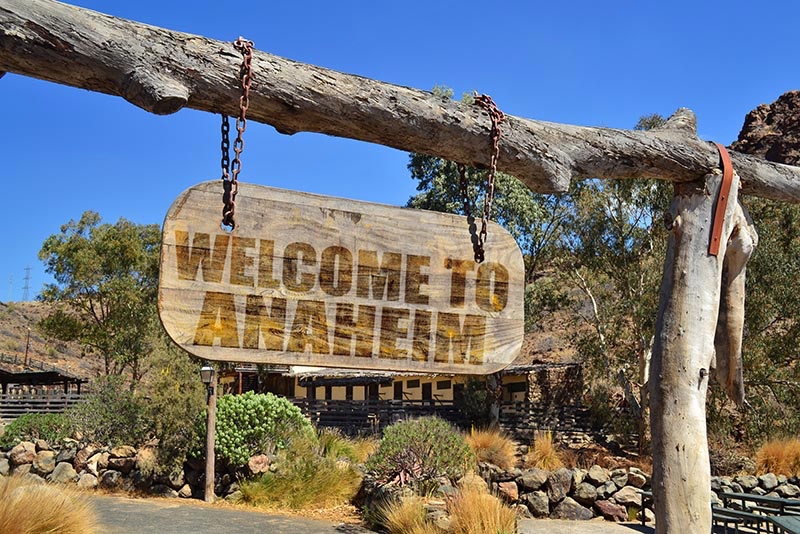 But Anaheim is part of the Los Angeles metropolitan area. You don't want to try to navigate the streets here on your own. There's really only one way to fully enjoy your trip here—in the comfort, safety and luxury of a charter bus from US Coachways.
Consider These Great Reasons to Visit Anaheim on a Charter Bus
If you're taking a group of any size to Anaheim, here's one of the most important decisions you'll make—how you plan to get there and back. Here's the reality—if your participants encounter too much hassle traveling to and from Anaheim, they'll probably forget what a great time they had there. That's why a charter bus rental from US Coachways is the right choice:
There's little worry about delays or cancellations—With other modes of travel, it's not uncommon for you to arrive late or have to reschedule. In fact, nearly a million air travelers are delayed every single day. That doesn't happen with a charter bus rental. Your driver has the tools to proactively identify potential traffic problems and find other routes to get you there on time. In addition, because of the huge fleet of charter buses nationwide, it's easier to find a replacement, should you encounter mechanical difficulties.

There's a lot less stress, anxiety and hassle on a charter bus

— With other forms of transportation, there are lots of things to deal with that can interfere with your fun. Someone has to watch the map/GPS or keep tabs on the time. Someone has to negotiate traffic and find a suitable place to park. With a charter bus, that's all handled.

You won't have worries about a missed connection or lost luggage. You'll be on the same coach for your entire trip and your bags will always travel with you. There's no TSA checkpoint, so you can keep your shoes on and bring your favorite toiletries. Your phone won't interfere with navigational systems, either, so no need to put your phone on "bus mode." You can stay connected throughout the trip.

There's more flexibility than with any other mode of travel

— With a charter bus, you won't have to choose from small number of prepackaged itineraries. You tell us where you want to go, when you want to be there and how long you want to stay. We'll make it happen.

You'll feel safe and secure

— You'll ride confidently, knowing there's a consummate professional behind the wheel. In addition, because there's limited access to your bus, you can keep a close eye on who comes and goes. You and your personal items will safe and secure.

A charter bus is one of the most comfortable ways to travel

— There's no middle seat and there's more leg room than on any other mode of transportation. The aisles are wide and you can walk about the cabin at any time.

You'll be able to take advantage of the HOV (high occupancy vehicle) lanes

— That's a big deal in Anaheim.

You'll save money

— On a charter bus, you'll share many of the costs of travel, making it one of the most cost-effective ways to go anywhere.

Charter buses are good for the planet

— When you put a group of people on a charter bus, that can take as many as 20 private vehicles off the roads.
At US Coachways, we have set the standard in the charter bus rental business for more than three decades. For a free quote on a trip to Anaheim, use our online Cost Calculator. To learn more about the ways we can help you with group travel, call 1-855-287-2427 to speak to an experienced customer service agent.
Make Anaheim Your Group Destination
This is quintessential sunny Southern California, where the average temperature stays between the low 70s and the high 80s year-round. That makes Anaheim a great place to enjoy: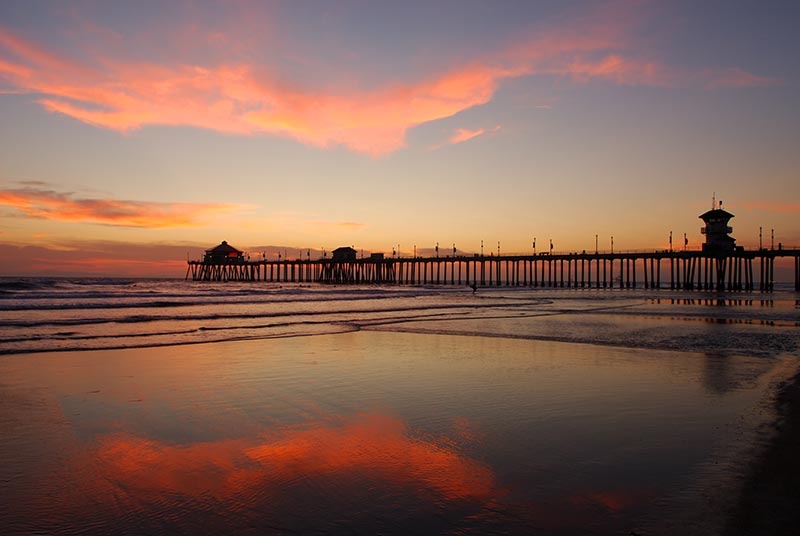 The beaches

— Visit some of the world's most famous beaches, from Huntington Beach (also known as "Surf City") to Newport Beach or Laguna Beach. From the miles of sugar sand to huge tidal pools to fishing piers, quaint shops and great restaurants, you'll find ways to spend your whole vacation at the ocean.

The festivals

— Anaheim hosts dozens of festivals throughout the year, many of them outdoors. Among the most popular are the Brea Fest (arts), FirkFest (beer), the OC Greek Fest, the South Bay Festival of the Arts, the We Love America Festival, and the Annual Ukrainian Pysanka Festival.

The neighborhoods

— Anaheim has a number of historic neighborhoods, including the Anaheim Colony Historic District, where the first 50 German families who originally founded the city lived. The Orange Plaza historic district has many turn-of-the-20th century structures still standing. Visit the Anaheim Packing House, a 40,000+ square foot gourmet food hall in the heart of the Anaheim Packing District. Of course, many people would consider Disneyland a neighborhood of its own.

The shopping

— People in the know know that Anaheim ranks among the best places in the country to find vintage, antique and collectible items. In fact, you'll find whole blocks and even neighborhoods with one vintage or second-hand shop after another. Check out Adams Avenue, the Orange Plaza historic district or downtown Fullerton. Anaheim is also a mecca for outlet shopping, offering opportunities to save on high-end clothes, furniture and other goods.

The eats and drinks

— Anaheim was craft beer long before craft beer became popular. The city's rich malted barley tradition began nearly 150 years ago and continues today, with 15 different breweries, including one in Downtown Disney. Locally-owned restaurants dominate here, offering everything from pub to Peruvian, Latin to Lebanese, Spanish to Sri Lankan. This is SoCal, so you'll find plenty of vegan, vegetarian and health-conscious choices, too.
There are some things you can only do in Anaheim. Visit San Juan Capistrano, where the swallows come to the Mission every year on their flight from Argentina. Take the ferry to Catalina Island, close your eyes and imagine yourself on the Isle of Capri. Head over to Santa Ana and visit Mexico without crossing the border.
A Charter Bus Rental—The Right Choice for Any Outing to Anaheim
The many features of a charter bus make it an excellent mode of transportation for any type of excursion to Anaheim, including:
Let Us Help You Put Your Group on the Right Bus
With all the benefits a charter bus offers, it's an easy decision to book one for your outing to Anaheim. Just as important, though, is making certain the coach you get meets all the needs of your group.
At US Coachways, we have access to a vast network of charter bus service providers nationwide, offering an extensive fleet of vehicles. We'll consider all the particulars of your trip—how far you'll be traveling, how long you'll be on the road each day, how many people will be coming, and any special needs of your group. We'll work with our vendors to find the coach that's best for your group, with plenty of room and all the right amenities.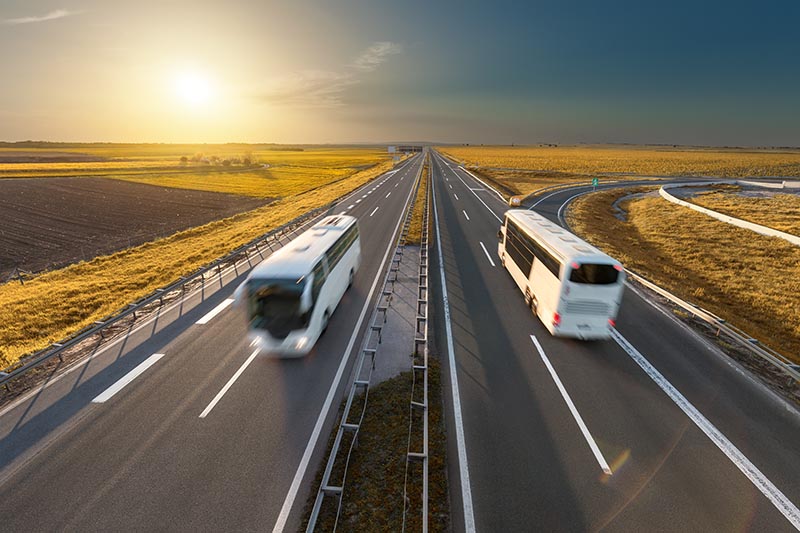 If you're traveling with a mid-sized group, you'll enjoy the mini-bus, with accommodations for 24 to 35 passengers and plenty of space for luggage and other personal items. Larger groups typically prefer the full-sized bus, with seating for up to 57. Multiple bus rentals are available.
Most charter buses come with certain modern conveniences as standard features. That includes Wifi, charging stations for your devices, DVD players and stereo/PA systems. On-board restroom facilities and other options are also available on some buses. The amenities vary from coach to coach, so ask your booking agent about your options.
Make Your Reservation Today for a Charter Bus Trip to Anaheim
At US Coachways, we bring unparalleled experience to groups and group leaders looking to rent a charter bus. To learn about the full scope of our services, call 1-855-287-2427 to speak to an experienced customer service representative. For a free quote on a charter bus trip to Anaheim, visit our user-friendly online Cost Calculator.