Visit North Carolina's Capital in Luxury and Comfort
You're looking for a place for a family, business or other group excursion. You want a place that offers something for everyone, but somewhere that's comfortable, without the hectic pace of many of the really big cities. Why not come to Raleigh-Durham! From its many free museums to its rich history, from its diverse music scene to one of the East Coast's top craft beer cultures, there's much to take in here.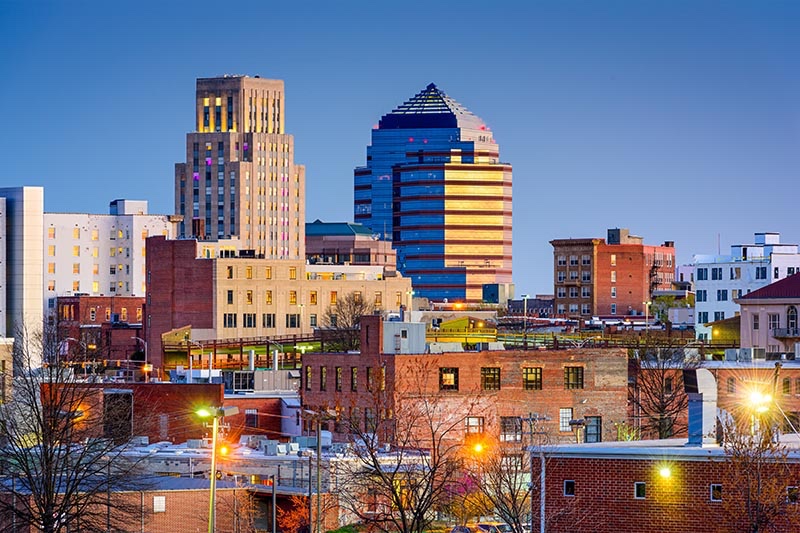 There's an easy way to enjoy all your time in Raleigh-Durham—travel there and back in the convenience, style and affordability of a charter bus rental from US Coachways. Relax with family and friends while someone else handles all the details.
The Right Coach—One of the Keys to a Great Trip
When you consider the advantages of a charter bus, it's really a no-brainer. But it's important to work closely with your booking agent to make certain you get the right bus for your group, one that accommodate any special needs and provides plenty of room for your participants to be comfortable without wasting a lot of space.
If you're traveling with a large group, have no fear. The largest buses seat up to 57 comfortably and multiple bus rentals are always an option. For small groups, the mini-bus is ideal, with seating for 24 to 35 and ample space for personal items.
Most of the charter buses come with standard modern conveniences, from Wifi and DVD players to charging stations and stereo/PA systems. Other features, such as on-board bathroom facilities, are options on select coaches. Check with your customer service representative to see what's available.
The Many Reasons to Take a Charter Bus to Raleigh-Durham
If you've organized a group excursion in the past, you know that one of the most important (if not the most important) decisions you have to make is how you're getting there and back. If there's any problem with transportation, chances are good that most of your participants will remember that and forget how much fun they had once they got there. When you look at all of the benefits of a charter bus rental, it's an easy decision: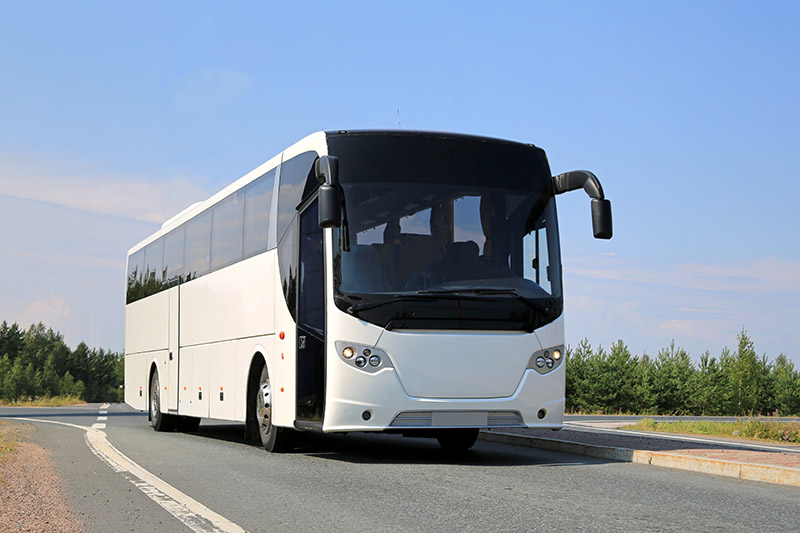 Charter buses offer unparalleled flexibility

— Can you think of another mode of transportation that lets you choose where you'll go, when you'll leave, what you'll see and how long you'll stay? With a charter bus, if you can dream it, we can usually make it happen. In many instances, you can make last minute or even real-time changes to your itinerary.

A charter bus lets everyone join the fun

— With most other forms of travel, someone has to take charge. Someone has to be the navigator, checking the map or the GPS, battling traffic and looking for a place to park. Someone has to keep an eye on the clock, so that you get where you need to be when you need to be there. With a charter bus rental, all of your attendees can relax. Your driver will know where you're going and when you need to be there.

There's less hassle with a charter bus

— All those annoying things about other types of travel are of no concern on a charter bus. You won't have to worry about a missed connection or lost luggage. You'll ride on the same bus throughout your trip and your bags will be with you. You won't have to stand in long security line, take off your shoes, empty your pockets or throw away your shampoo—there's no TSA checkpoint! You won't have to put your phone on "bus mode," either. You can stay connected all the time.

Charter buses offer security and safety

— There's only one way on and off your bus, so you won't have uninvited guests. You and your personal items will be secure and safe. In addition, you'll have a professional driver behind the wheel, so there's less risk of a highway mishap.

You can count on a charter bus

— With other modes of travel, delays and cancellations are a significant risk—nearly a million air travelers arrive late somewhere every day. With a charter bus, that's a rare occurrence. Because of the access to a vast network of service providers, it's easier to find a replacement vehicle, if necessary. In addition, your driver will have the tools and resources to anticipate potential traffic problems and find alternate routes to get you there on time.

Charter buses offer unmatched comfort

— The seats are plush and spacious, with more leg room than any other mode of transportation. There are no middle seats, either! You'll enjoy the wide aisles and the fact that you can get up and move about at your leisure.

Charter buses are affordable

— When you ride together, you share some of the costs of travel, making charter bus rentals one of the most cost-effective ways to travel.

You can take advantage of the HOV (high occupancy vehicle) lanes

— You'll spend less time sitting in traffic.

Charter buses are eco-friendly

— When you fill a full-sized bus, that can be 20 or more private vehicles that you've taken off the roads. That reduces carbon emissions.
At US Coachways, we bring more than 30 years of experience in the charter bus rental business to groups and group leaders across the country. Use our convenient online Cost Calculator to get a free estimate on the cost of a trip to Raleigh-Durham. For additional assistance, call 1-855-287-2427 and talk with an experienced customer service representative.
Step Back into Raleigh - Durham's Rich History
The area offers much for history buffs, from tours of the magnificently restored 19th century homes in Raleigh to the American Tobacco Historic District in Durham. Walk through Oakwood Cemetery, the final resting place for many Confederate soldiers. Downtown Raleigh has churches, office buildings and other Victorian structures that have been lovingly restored.
Find a Free Museum
Raleigh has a number of great museums and they all offer free admission! The crown jewel is the complex that houses both the Nature Research Center and the North Carolina Museum of Natural Sciences (the "MoNS"). The Nature Research Center is just that—a massive laboratory where visitors can observe scientists at work every day. There are scheduled demonstrations and lectures on everything from astronomy and paleontology to ecosystems and animal biology. The MoNS focuses on the ecosystems in North Carolina, with exhibits on coastal erosion, as well as the state's unique flora and fauna. Other free museums include the North Carolina Museum of History, the North Carolina Museum of Art and the City of Raleigh Museum.
Revel in Raleigh-Durham's Rich Musical Heritage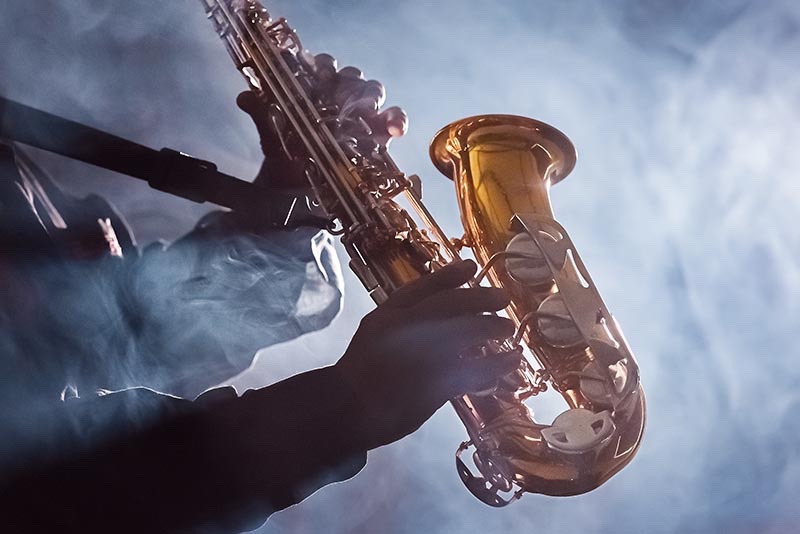 The grass is definitely blue here, with many of the country's (and some of the world's) top bluegrass music events here, from World of Bluegrass to Wide Open Bluegrass. But there are music venues of all sizes, offering a wide array of genres, from Americana and country to singer-songwriter, alternative, rock and jazz. Fans of classical music won't be left out, either. The Durham Symphony Orchestra, North Carolina Opera, the North Carolina Master Chorale and Chamber Music Raleigh are all highly renowned.
Treat Your Taste Buds
The Research Triangle (Raleigh, Durham and distant cousin Chapel Hill) have long been known by foodies for diversity and originality. Whether it's the Raleigh Food Truck Rodeo, with more than 50 proprietors of culinary creations, or it's the legendary Angus Barn, with its signature 42 oz. rib eye, there's something for every appetite. From Laotian to Bahamian to Argentinean, Nepali and Salvadoran, you'll find cuisine from around the world. Of course, this is North Carolina, where, according to local legend, barbeque was born. Don't leave Raleigh-Durham without trying North Carolina "cue."
Wet Your Whistle
With more than 300 craft breweries, North Carolina is a beer-lover's paradise, and the Raleigh-Durham area is leading the charge. Check out Greater Raleigh's "Beer Trail," or visit the Raleigh Beer Garden, with more than 300 beers on tap (holding the Guinness World Record for most taps at one location). Durham has nearly a dozen breweries, most of which are within walking distance of each other.
The Ideal Option for Any Trip to Raleigh-Durham
When you look at the different ways to get to and from the Research Triangle, it's easy to see why so many professionals choose charter. It's an excellent choice for any type of travel, including:
Book Your Charter Bus Trip to Raleigh-Durham Today
At US Coachways, we've been standard-bearers in the charter bus industry for more than three decades. Visit our user-friendly online Cost Calculator to get a complimentary quote on the cost of a charter bus excursion to the Research Triangle. To learn more about the ways that we can help you with your group travel needs, call 1-855-287-2427 to speak to an experienced customer service agent.