Tour the Nation's Capital in Comfort, Convenience and Luxury
If you're an American, it's the trip you have to make at least once in your lifetime—Washington, DC. Stand on the hallowed ground at the Washington Monument or the Lincoln Memorial. Pay your respects to the fallen at the different war memorials. Visit the Smithsonian or take a walk along the National Mall. Tour the White House or visit the Capitol Building to see our government at work.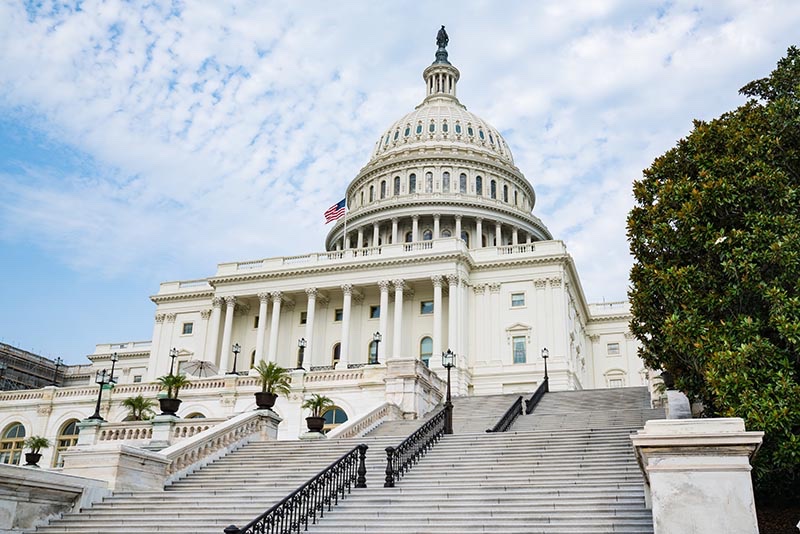 The nation's capital is the home of our federal government and a repository of many of the country's most-treasured landmarks. But it's also a vibrant and exciting city, with world class cultural offerings, championship sports franchises, five star restaurants, great golf courses and unique shopping opportunities—a great place to take a group of people.
But the Washington, DC area is sprawling, with ribbons of highways creating a veritable labyrinth around the city. You don't want to get caught up in capital traffic and you certainly don't want to spend most of your trip buried in a map or checking your watch. There's a better way to see DC—in the comfort and luxury of a charter bus rental from US Coachways. Relax with friends and family while we handle the details.
A Charter Bus Rental—A Capital Way to See Washington, DC
When you're taking a group of folks to the nation's capital, there's no other mode of transportation that offers all the features of charter bus travel.
It's one of the safest ways to travel

— Charter bus travel is consistently considered one of the safest ways to travel. You'll have an experienced and highly trained professional at the wheel. In addition, because of the limited entry to a bus, you won't have to worry about uninvited guests and you and your personal items will be safe and secure.

Charter bus rentals offer more flexibility

— Unless you drive your own car, you won't find a mode of transportation that allows you as many options. Just tell us where you want to go, when you want to arrive and how long you want to stay. We'll handle all the details.

You can enjoy the trip, too

— Charter bus rentals are the least stressful way to travel for everyone. No one has to check a map or worry about a missed connection. You won't have any concerns about lost luggage or finding a parking space, and you can let someone else fight the traffic. There are no TSA lines with a charter bus and you won't have to disconnect from the world. You can keep your devices turned on at all times.

A charter bus can take advantage of HOV (high occupancy vehicle) lanes

, a necessity when you're trying to navigate around the busy highways around DC.

Charter bus travel is easier on your pocketbook

— Because many of your transportation costs are shared with fellow travelers, charter is often a more cost-effective way to travel with a group. With the money you save on travel, bring back some great souvenirs of Washington, DC.

Charter buses are environmentally friendly

— With a charter bus, you'll have fewer vehicles on the road and fewer emissions. Here's the positive impact US Coachways had on the environment in 2018.
At US Coachways, we bring more than 30 years of experience to people looking to book a charter bus rental. For a free estimate of the costs of charter bus travel to Washington, DC, or to learn more about the range of services we offer, visit our online Cost Calculator or call us at 1-855-287-2427.
Experience American History in the District of Columbia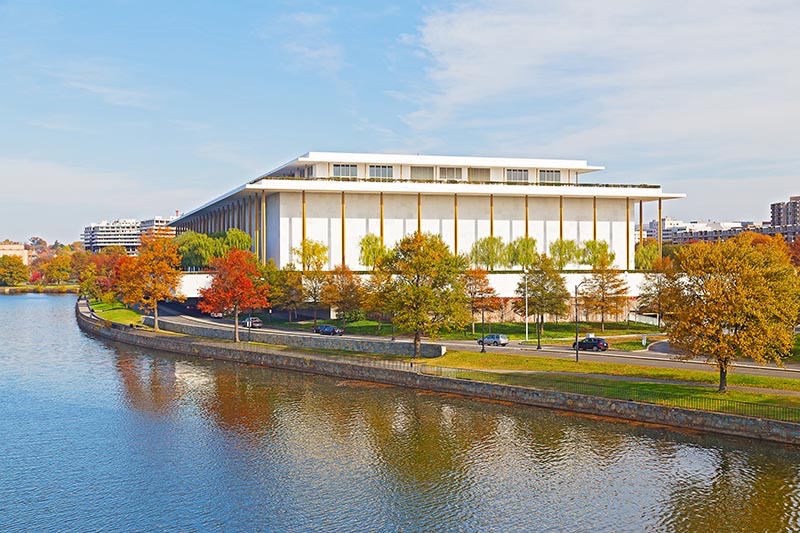 In 1789, just a year after being elected the first president of the United States (and the only one ever unanimously elected by the Electoral College), George Washington commissioned an engineer to create a design for the nation's capital, established in the District of Columbia by Congress that same year. It now houses many of the most revered structures and monuments from American history. Take a tour of the White House or visit the Halls of Congress. Stop by the U.S. Supreme Court Building, where pivotal legal decisions have been handed down for more than two centuries. Visit the Washington Monument or the Lincoln Memorial, both a part of the National Mall. Honor America's fighting men and women at Arlington National Cemetery, or at any of the war memorials.
You'll Appreciate the Arts and Culture in DC
The nation's capital offers the best of the best to patrons of the performing and visual arts. Visit the Kennedy Center to hear the National Symphony Orchestra, watch the Washington Ballet or to enjoy the Washington National Opera. If your tastes include jazz, rock, folk, blues or other popular music genres, there are many clubs and small venues where you can catch a show. The city also has dozens of places to take in live theatrical productions.
Of course, you really shouldn't visit the nation's capital without stopping in at one of the tremendous museums. You could probably spend a week at the Smithsonian and not see everything. There's also the United State Holocaust Memorial Museum, the National Gallery of Art, the National Museum of the Marine Corps, and the National Museum of Natural History,among many others.
Cheer On Your Favorite Team
The nation's capital is one of a handful of American cities to field a team in the four most popular professional sports. The NHL's Washington Capitals are recent Stanley Cup Champions (2018) and the Redskins have won three Super Bowls. Stop by Nationals Park to catch major league baseball or catch a Wizards' basketball game at the Capital One Arena. DC is also home to the Citi Open, one of the premier professional tennis tournaments.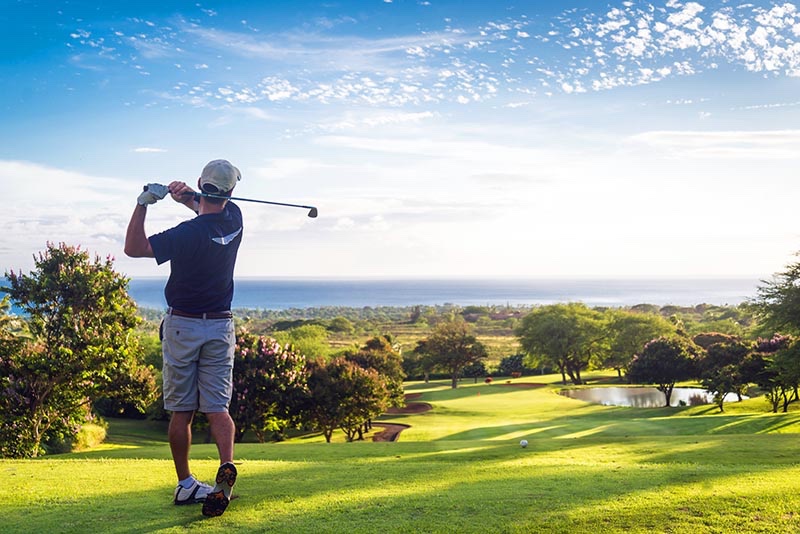 Washington, DC has long been a destination for golfers, both amateur and professional. The city has hosted three U.S. Opens and a PGA Championship. The city offers more than a dozen courses in the immediate DC area.
Shopping and Dining Worthy of the Nation's Capital
The dining options in DC reflect the diversity of our nation, with the District of Columbia a testament to our status as a melting pot. You'll find almost any type of cuisine here, including some of the classic American fare—barbeque, burgers, steaks and seafood. You can also savor foods from around the world—Burmese, Arabic, Shanghai, Peruvian, Polynesian and Salvadoran cuisines are just a few of the ethnic offerings.
If shopping is your priority, head over to Georgetown, where you'll find antique stores, collectible galleries and one-of-a-kind boutiques. For world-famous retailers, check out CityCenterDC. To patronize local artists and designers, visit Union Market or Eastern Market.
Let Us Help You Book the Right Coach
A charter bus is a great way to experience the District of Columbia, but it's important to have the right-sized coach for your group, with the specific amenities you need. You want plenty of room for everyone to move about comfortably, but you don't want a lot of empty seats, either.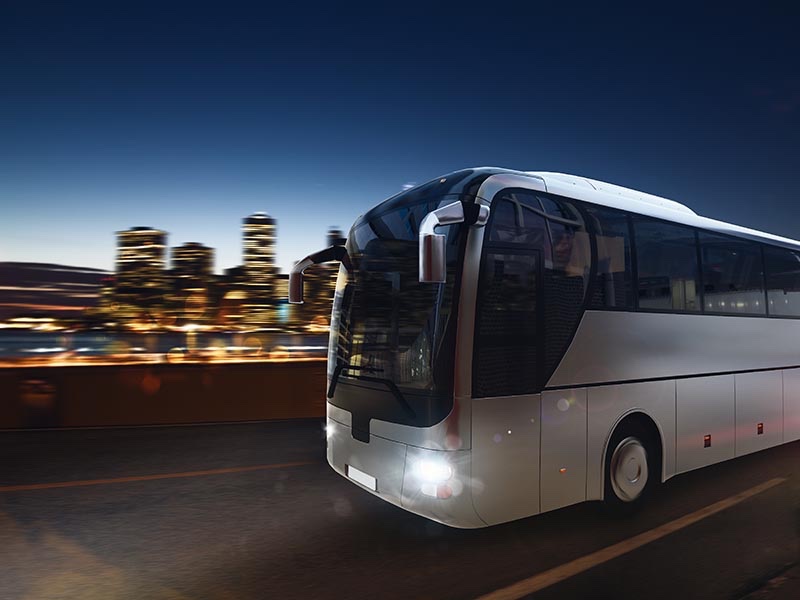 At US Coachways, we've built a vast network of charter bus service providers over the last three decades, offering us access to a huge fleet of vehicles. We'll help you find the coach that suits your needs.
If you're with a group of 24 to 35 people, the mini-bus is ideal. The seats are plush, with lots of leg room and the aisles are roomy. There's also plenty of storage space.
If you're traveling with a bigger group, we can set you up with a full-sized bus, with accommodations for up to 57 passengers. Multiple bus rentals are always an option.
Most of the charter buses come with standard conveniences, such as Wifi, charging ports for most devices, DVD players and PA systems. On-board restroom facilities and other options are also available on select coaches. Check with your booking agent to see what's available and to ensure that you have the amenities you need.
Book a Charter Bus for Any Type of Outing
A charter bus rental makes travel easy for any type of event, including:
Reserve Your Charter Bus to Washington, DC Today
At US Coachways, we bring over 30 years of experience to individuals, businesses and organizations planning group trips anywhere in the United States. For a free quote on a charter bus excursion to the nation's capital, or to learn more about the many ways we can be of service, go to our online Cost Calculator or call 1-855-287-2427 to speak to an experienced agent.