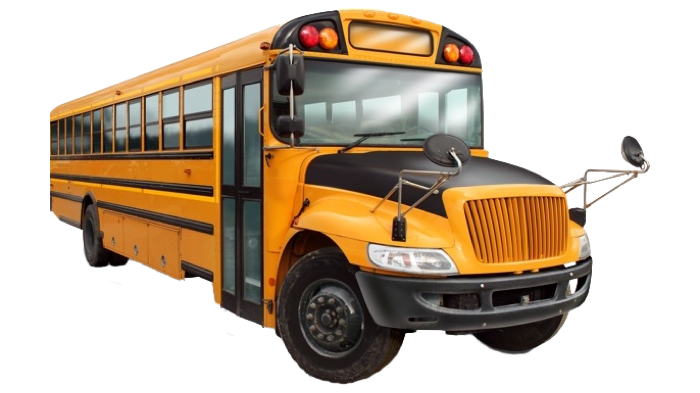 Dependable | Affordable | Flexible | Safe
When you're taking a group of students anywhere, there's a heightened degree of responsibility and accountability. You want everyone to have a good time, but it's essential that you be able to get there and back safely, that you have the ability to easily account for everyone, and that you do so as cost-effectively as possible. That's why a school bus rental from US Coachways makes so much sense. You'll have a professional driver who will handle all the navigation and make certain you get where you're going when you need to be there.
But a school bus rental isn't just for high school sports, band trips and other academic affairs. It's an extremely affordable way to take a group anywhere. With a school bus rental from US Coachways, you'll be able to relax and enjoy the trip with everyone else while we handle all the details.
Frequently Asked Questions about School Bus Rentals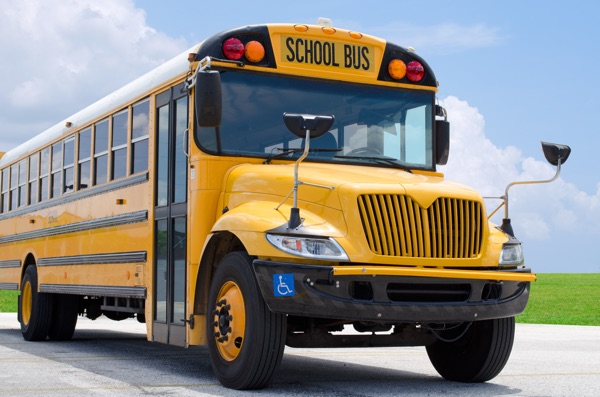 How will I know that a school bus is the right choice for my group?

At US Coachways, we know that choosing the specific type of bus can be just as important as making the decision to travel by charter bus rental. We'll carefully consider all the particulars of your trip—how many people are traveling, how long you'll be on the road, what you'll need to bring and take home with you, and any specific needs of your participants. Then we'll work with our extensive network of vendors to find the bus that best fits your needs.

What amenities can I expect when renting a school bus from US Coachways?

The features available will vary from bus to bus, so you'll want to check with your booking agent. You can typically expect to have seating for up to 44 adults or 65 students on a rented school bus. Climate control, though available on some school buses, is not a standard feature. Because school buses are rented primarily for their affordability, most do not have other modern conveniences.

How much will it cost to rent a school bus?

The cost of renting a school bus will vary, based on a number of criteria:

What is the policy with respect to the consumption of alcoholic beverages on a school bus?

If you plan on drinking alcohol on a school bus, you must do so by written request, as many of the depots do not allow alcohol consumption.
The US Coachways Commitment
At US Coachways, we place a premium on client service and attention. It's how we've stayed at the forefront of the charter bus rental business for more than 30 years. When you rent a school bus from us, you'll have:
Full dispatch services any time, day or night.
A dedicated service team to quickly respond to your needs and concerns, with the same point of contact throughout your trip.
Flexibility you won't find anywhere else—Because of our vast network of charter bus service providers, we can typically make last-minute or real-time changes to your itinerary without difficulty, and can even arrange an entire trip with short notice.
Highly competitive pricing—We book, on average, more than $55 million in charter bus rentals every year. That gives us the vendor loyalty and local market knowledge to get many of the best deals for our clients.
The use of the US Coachways online Trip Management Portal, where you can view invoices, itineraries and other information from all your charter bus rentals in one place.
We are also GSA (General Services Administration) approved, and can provide school buses and other charter bus services to the federal government and federal agencies.
A US Coachways School Bus Rental—Great for Any Trip!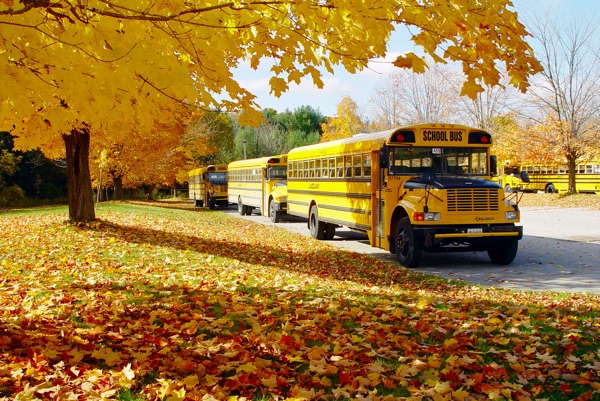 A US Coachways school bus rental is a great solution for taking students, faculty and staff anywhere, from athletic competition to cultural offerings, from class and club trips to prom and graduation after-parties. But the things that make a school bus such an outstanding option—dependability, security, flexibility and affordability—also make it ideal for other types of outings:
Family celebrations — Reunions, birthdays, anniversaries, weddings, rehearsal dinners, engagement parties, graduations, bar and bat mitzvahs, and retirement parties.
Company travel — Business meetings, conventions, conferences, seminars, workshops, training sessions, team-building exercises, golf outings and corporate celebrations.
Senior citizen and retiree events—Shopping trips, fall foliage tours, casino adventures, and cultural outings, including Broadway shows, concerts, museums and historical attractions.
Church outreach — Mission trips, choir tours, community volunteer efforts and youth group outings.
Special events — College and professional sports, motor car races, touring theatrical productions, stadium and arena concerts, festivals and public rallies.
Book Your School Bus Rental with US Coachways Today!
At US Coachways, we have more than three decades of experience providing effective ground transportation solutions to groups and group leaders across the country. To find out how much it will cost to rent a school bus for your group outing, go to our convenient and user-friendly online Cost Calculator for a free estimate. To learn more about the full range of services we offer, or to ask any questions about charter bus rentals, call1-855-287-2427 to speak to an experienced travel consultant.