A Charter Bus Rental—Ideal for Any Trip or Occasion
When you're planning a group outing, there are lots of details to handle. Perhaps the most important, though, is how you'll get there and back. When you have problems with your transportation, it can leave a cloud on the entire trip. Make it easy and have a great trip with a charter bus rental from US Coachways.
At US Coachways, we help groups and group leaders secure luxury coaches for any type of trip or event, including:
Because of our vast network of charter bus service providers, we have the capability to handle short notice bookings with little difficulty. We have extensive experience providing comprehensive shuttle services for events, including airport transportation. We have also provided a wide range of ground transportation services to municipal, state and federal governments and their agencies.
Why You Want a Charter Bus for Your Group Trip
There are many great reasons to choose a charter bus for any type of group travel: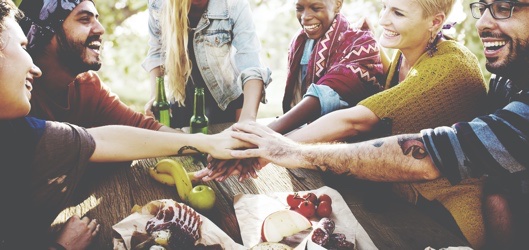 It's safe and secure—

You'll have a professional driver at the wheel and there's limited access to the bus.

You'll have choices—

You won't have to choose from a handful of prepackaged itineraries. You can go where you want to go when you want to go.

You can depend on a charter bus—

Cancellations and delays are virtually unheard of with a charter bus.

You'll ride in comfort—

The seats are big, with lots of leg room, and there's no middle seat. The aisles are wide and you can always get up and move around.

Everyone gets to enjoy the trip—

With most forms of group travel, someone has to be in charge, keeping an eye on the GPS, watching the clock, looking for parking and making certain everyone arrives at your meeting place. With a charter bus, your driver will handle all the details.

You won't have the hassles that come with other types of travel—

Because you'll ride on the same coach at all times and your luggage will go with you, you won't have concerns about missed connections or lost bags. There's no TSA security checkpoint, so you won't have to worry about what you bring, take your shoes off or empty your pockets. There's no such thing as "bus mode" for your phone, either. You can stay connected at all times.

Your bus can serve many purposes—

It's not just a way to get you there and back. It can be a meeting room, letting you prep employees, give last minute instructions or create opportunities for group fun. It can also be a quiet place for some down time during a busy trip.

You'll have access to the HOV (high occupancy vehicle) lanes—

You'll have less risk of getting stuck in traffic.

It's a cost-effective way to travel—

On a charter bus, you'll share many of the costs of the trip with fellow passengers.

It's environmentally friendly—

You'll put fewer vehicles on the road when you travel together on a charter bus. That lowers your carbon footprint.
At US Coachways, we bring more than 30 years of experience to charter bus rental customers across the country. Go to our online Cost Calculator to get a free quote on the cost of a charter bus rental. Call us at 1-855-287-2427 to speak with an experienced customer service agent.
Frequently Asked Questions about Charter Bus Rentals
How will I know that I have the right coach for my group?

At US Coachways, we understand that every group has different needs. We'll look at the details of your trip—how many people are traveling, how long you'll be on the road, what you'll be bringing or taking back, and any special needs of your passengers. Then we'll work with our vast national network of service providers to find the bus that best meets your needs. If you're traveling with a small-to-midsized group, the mini-bus is a great option, with seating for 24 to 35 guests and plenty of space for luggage and personal items. For larger groups, the full-sized bus is optimal, holding up to 57 passengers comfortably. Multiple bus rentals are always an option.

How much will it cost to rent a charter bus?

The total expense to rent a charter bus varies, based on a number of factors:

How long you'll be gone—If you expect to go and come back on the same day, you'll either be charged by the mile or by the hour (expect a minimum charge). If you're staying overnight, you'll customarily pay by the day.
How many people are going—That determines the size of your coach. As a general rule, the larger the bus, the greater the cost.
When and where you'll be renting the bus—The cost of a charter bus rental can fluctuate seasonally. For example, there's a greater demand for charter bus rentals in Florida in January than in July, so you can expect to pay more for a midwinter trip. In addition, it's usually a little bit more expensive to rent a bus in a metropolitan area than the suburbs or a rural location.
The day of the week—Because of demand, it's generally more expensive to rent a charter bus on Friday, Saturday or Sunday than other days.
The amenities you'll need—Most modern charter buses have Wifi, DVD players, stereos, PA systems and charging stations (for your devices) as standard features. If you need other conveniences, such as on-board bathrooms, you will probably pay more.
Any additional fees incurred—You will be responsible for all tolls, parking fees, permits and other costs of travel. In addition, if you stay overnight anywhere, you will typically be expected to pay for accommodations for your driver.

For a free estimate of the cost of a charter bus rental, go to our online Cost Calculator.

What is your policy with respect to the consumption of alcohol on the bus?

US Coachways allows the consumption of alcoholic beverages, provided you notify us of that intent in advance. Your driver will always have the discretion to terminate or suspend alcohol consumption. In addition, all passengers on the bus must be of legal drinking age.

Will you make multiple stops on the same trip?

Absolutely. That's one of the most attractive features of a charter bus rental. You tell us when you want to go, where you want to stop, how long you want to be there and when you want to return. In many instances, we can even make additional unscheduled stops without a problem.

What are the payment options?

US Coachways accepts a number of forms of payment, including credit cards, check, cash and purchase orders.

How much luggage can we bring?

That varies, based on the size of the bus and the number of people traveling. Your booking agent can help you determine how much each passenger can bring and whether you need a bigger bus.
The Smart Decision—Make Your Reservation with US Coachways
When you choose US Coachways as your charter bus rental provider, you'll have:
The flexibility that comes from our three decades in the business—The strong relationships we have forged with vendors nationwide give us access to more than 2,000 coaches. That gives us the agility to customize a trip to meet your needs. In addition, last-minute and real-time modifications are easier to accommodate.
Unmatched purchasing power—We set up an average of more than $55 million in charter bus bookings every year. That gives us local market knowledge, vendor loyalty and the ability to secure competitive pricing.
A dedicated service team—You'll work with the same people throughout your trip
Access to the US Coachways Trip Management Portal—This online tool lets you view data from all your trips in a single location, including invoices, itineraries and other information.
Full dispatch services 24 hours a day, seven days a week
A GSA (General Services Administration) approved service provider—We are certified to offer charter bus services to federal agencies and organizations, and have set up itineraries for the FBI, FEMA, the Marines and the United States Navy, among other entities.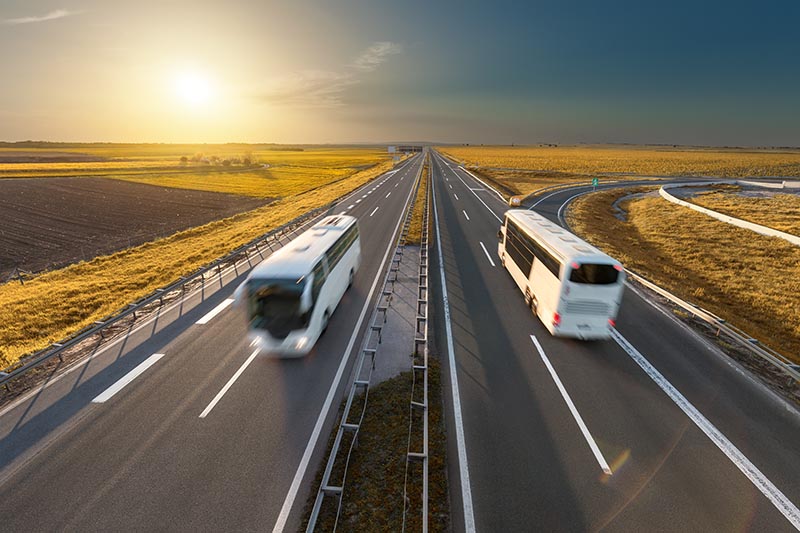 Book Your Charter Bus Rental Today!
At US Coachways, we have been at the forefront of the charter bus rental industry for more than 30 years, working with groups and group leaders to find effective ground transportation solutions. To get a free quote on the cost of a charter bus rental anywhere in the United States, go to our user-friendly online cost calculator. For answers to your questions about charter bus travel or to learn more about the ways we can help you, call 1-855-287-2427 to speak with an experienced travel consultant.
We Arrange More than 20,000 Charter Bus Trips Every Year!